First off, we want to wish all our readers Happy Holidays! These past 2 weeks have been really busy for all of us. We have pics of every driver from Toy Drift 2, so make sure you check the gallery at the end of the tandem pics and download your photos!
Last Saturday and Sunday (December 15-16), we went out to Willow Springs to join Just Drift/CHP in their second Toy Drift event of the year to collect toys for less fortunate children. LOOK AT ALL THOSE TOYS!!!!!! THAT IS AWESOME!!!!!!
Despite mid 30 degree temps in the morning, everyone showed up early with a ton of toys to give.
Toy Drift is nothing but a kick back drift get together, for a good cause. Being at the end of the year with plenty of time to work on cars in the drift off season, everybody broke out some awesome tandem runs pretty early.
Charlie Ongsingco brought his s14 to drift. Seeing Charlie drifting really shows how fun and kick back these events are intended to be.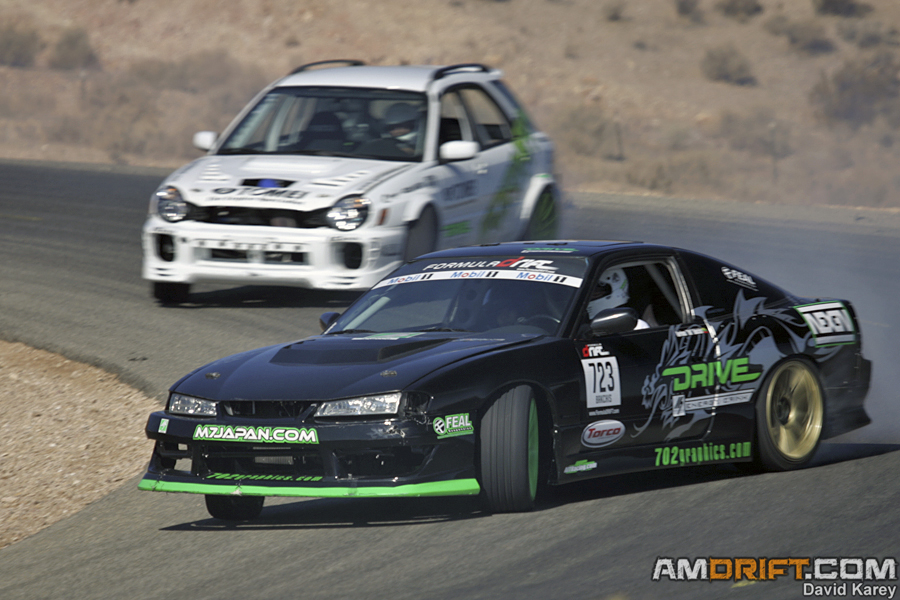 Odi came out with his s13, and Dave Forman brought this wicked Subaru wagon with a V8.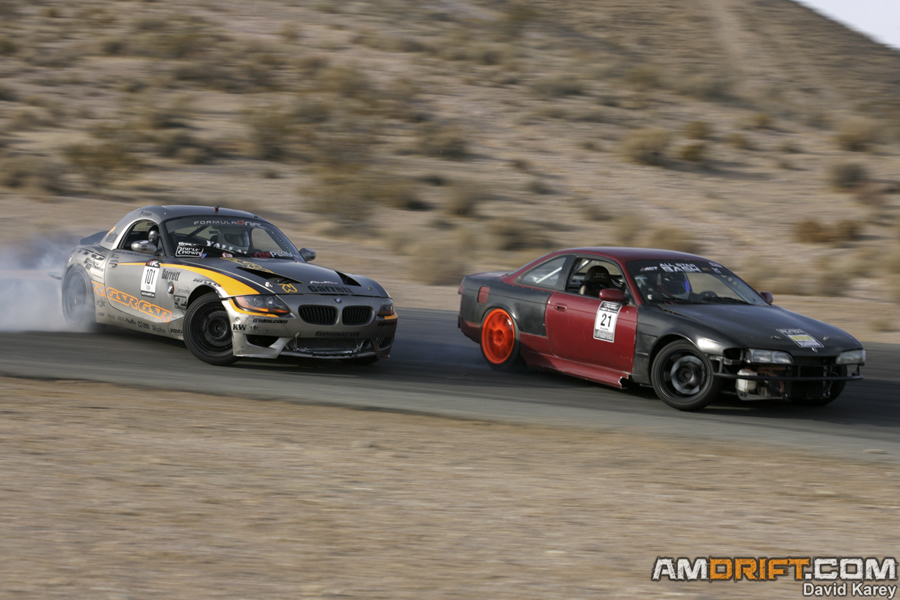 Mike Essa came out to harass the other drifters. LOL sorry, but if you were there to see the tandem runs later in the day, you will know what I'm talking about.
Proximity, that word again. Hey look, its Jason Kim, everyone's favorite moving clipping point.
Mike Skudlarek was one of the many drivers giving ride alongs to anybody who asked. This is whats cool about these homegrown grassroots events where everybody comes out to have fun, no matter if they are pro or not.
Odi and Mike Essa giving lucky passengers a taste of high speed and door to door tandem.
Nothing but sick tandems well after the sun dropped below the hills of Horsethief Mile.
Mike Essa set his sights on Jason Kim and maneuvered to lock target on Jason's passenger door.
Adam Knapik had the honor of leading 2 Formula Drift drivers on a couple of laps.
I gotta say that Adam Knapik has been driving better and better at every event I see him at, and I think he will be an excellent driver in the Top Drift 2013 season.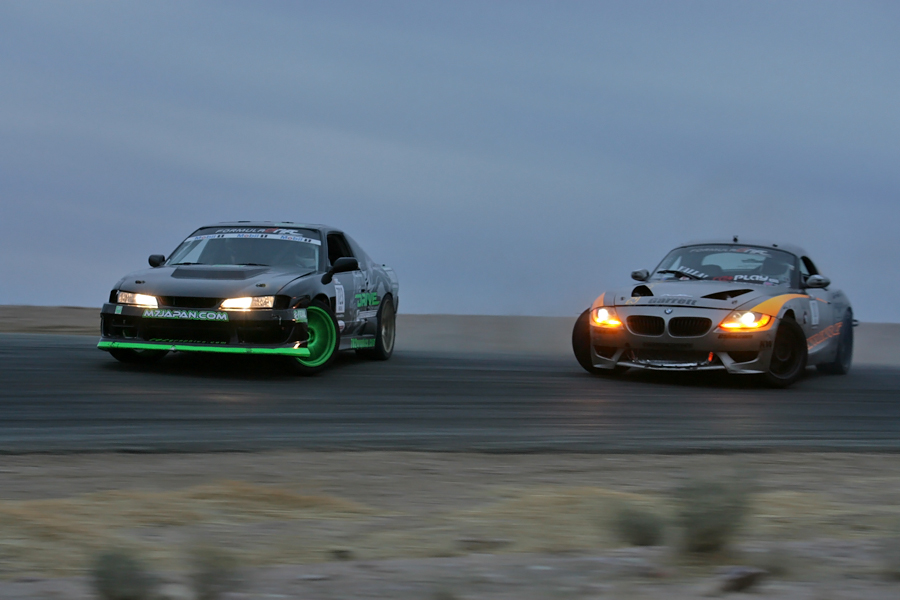 Odi and Essa drove insane tandems well past sunset.
Enjoy the gallery below.