Just Drift stepped out of the off-season with their exciting 2013 season opener event on Horsethief Mile at Willow Springs Raceway this past weekend, in preparation for a competitive ProAm and open drift schedule. Saturday welcomed drivers, staff, and spectators with extremely strong winds, accompanied by chilling temperatures, but that didn't stop anyone from jumping in their cars and getting sideways.
Charlie Ongsingco holds the mandatory drivers meeting. This event was a first for many new drivers, as drifting continues to grow.
Matt Powers made the trek with his buddies from the San Diego area. Martin from Parts Shop MAX and Matt wasted no time tearing it up early Saturday.
Matt was looking slick, until a transmission problem forced him to wrap it up and go home.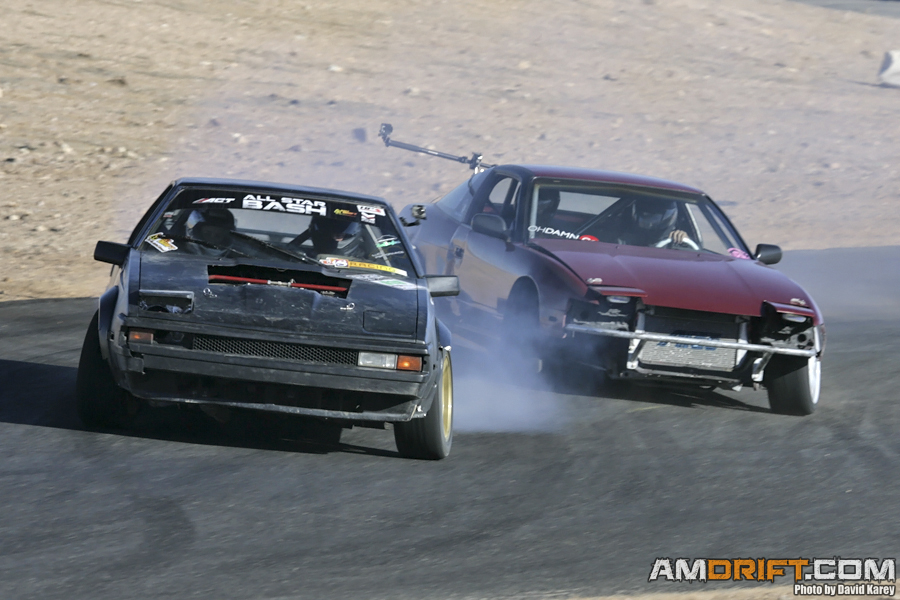 John BAthel and Jason Kim get down in some cat/mouse tandem action. John hasnt driven since October 2012, so his awesome driving this past weekend is proof that drifting comes natural to this guy. He is sure to podium in this years Top Drift events.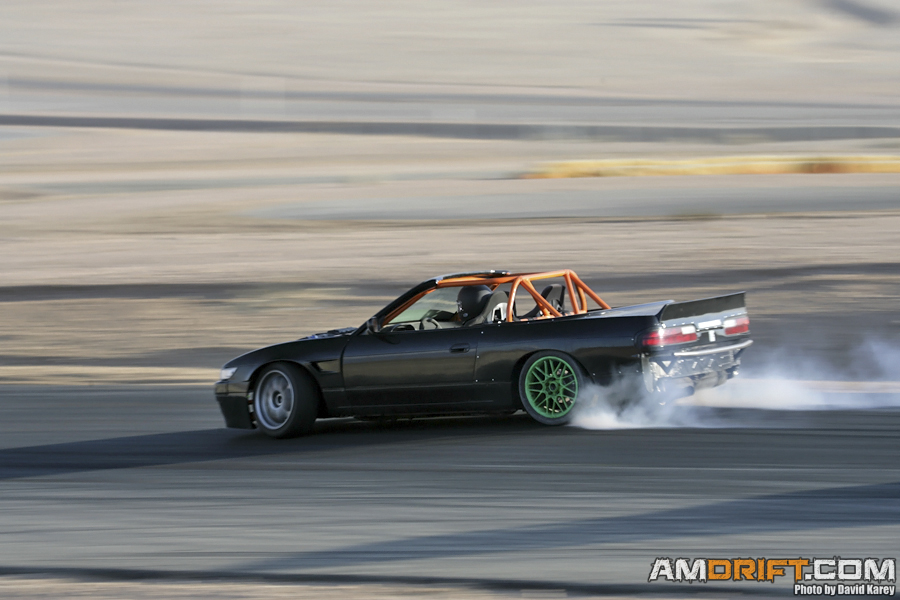 Formula Drift rookie, Luke Pakula, had clutch issues in his green SR20DET powered Corolla, so he drove his friend Ernie's S13 convertible….almost like hes driven it his entire life.
Hiro Sumida was out with his MX83 Cressida, dubbed "Hiros 4 door".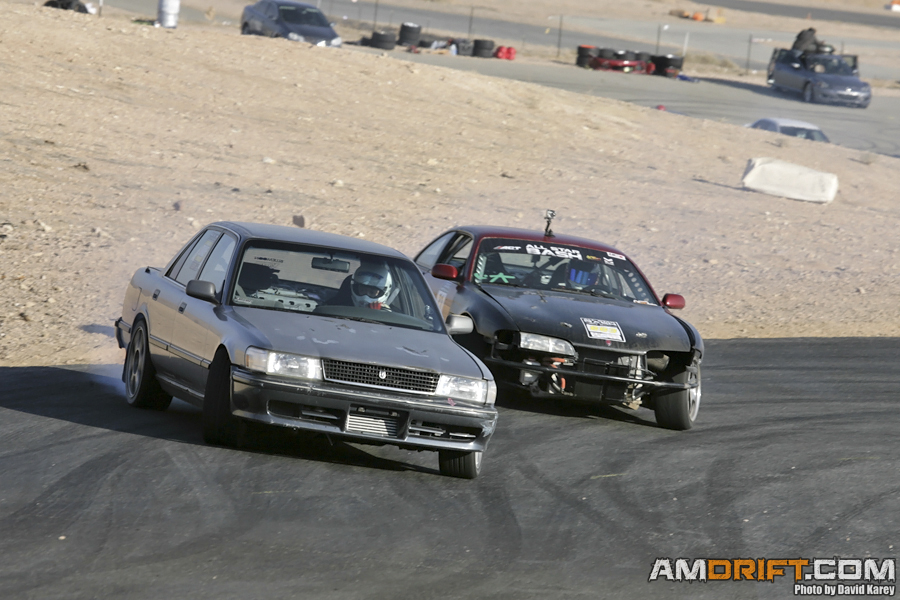 Hiro and Steve Ramil chased each other around for a while. Hiro has a ton of experience, and Steve is so baller that he can drive all day long while everyone sits in the pits and drools over his massive stack of tires.
This track event should have been named "Steve's personal track day….with a couple of cars in the way". Who stops in the middle of the track to pose during a hot session? Steve does.
Kyle Mathias and FD Rookie Karl Osaki broke out their usual tried and true tandem routine. Rumor has it that these guys have been through 5 thousand side skirts in the past year alone.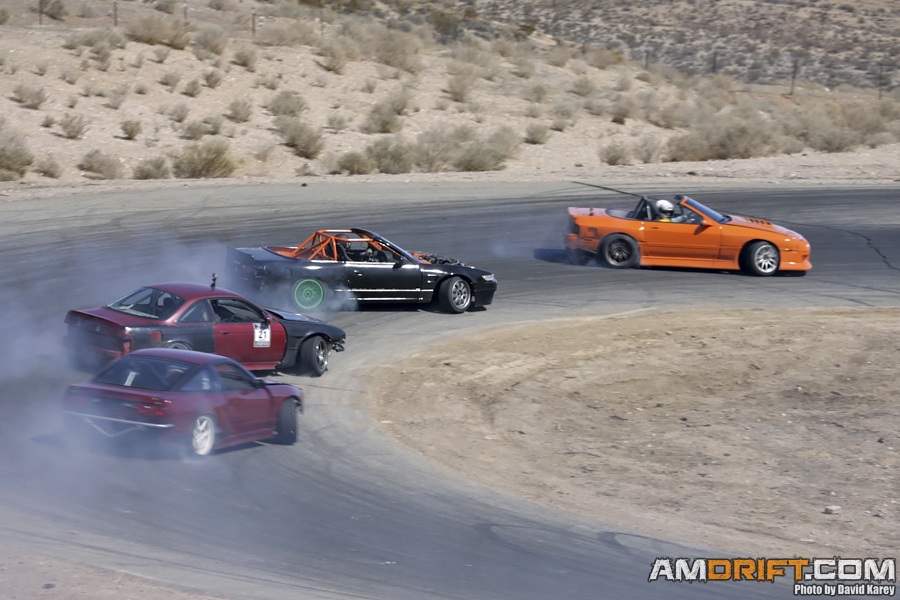 If the driving at this event was a hint of whats to come in 2013 Top Drift, where drivers drive harder and closer, its going to be an exciting year. If we did not mention you in this article, dont cry, dry your eye…..you are probably in the massive gallery below!
Remember, Download and share….and see you at Top Drift round 1!!!