The Top Drift season is nearing an end, with only one round remaining to decide who earns one of the few Formula Drift pro licenses up for grabs. Round 3 was a do or die for drivers in the points lead. The top 3 2013 points leaders are currently Tony Cisneros, Eric Hill, and Daniel Giraldo. With such strong performances this season, they are almost guaranteed a winning chance at earning a Formula Drift pro license by just finishing strong at upcoming round 4.
After crazy tandem battles in the dark on a brand new layout on the hillside of Streets of Willow track, Matt Coffman was able to defeat all and podium in first place.
Matt Coffman was able to hold on to earn a first place win, Tony Cisneros a strong second place, and Dave Forman earning some much needed points in third place.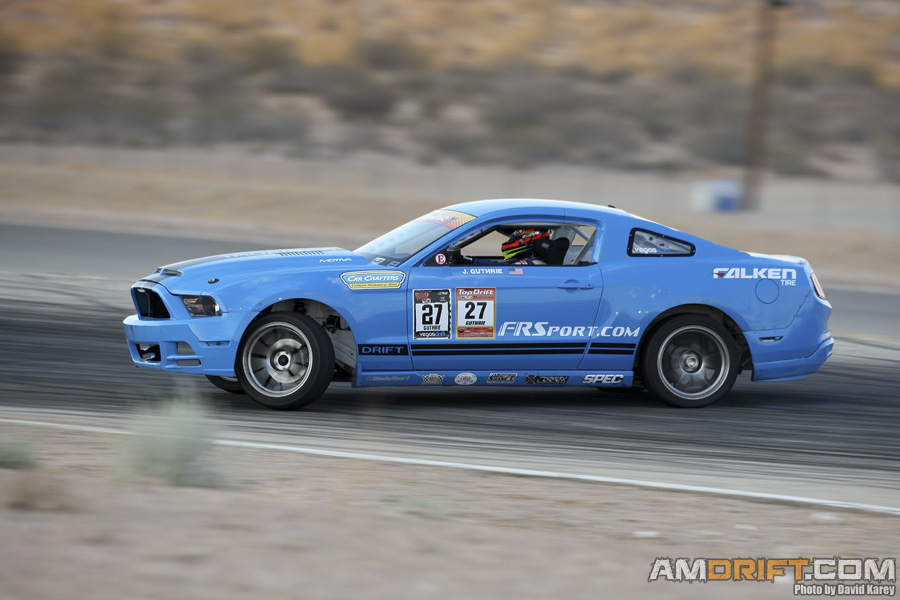 Jim Guthrie qualified 1st with a score pretty close to perfect. During his qualifying run, he literally tapped several cones causing them to wobble, but settle back down in their original positions. Awesome.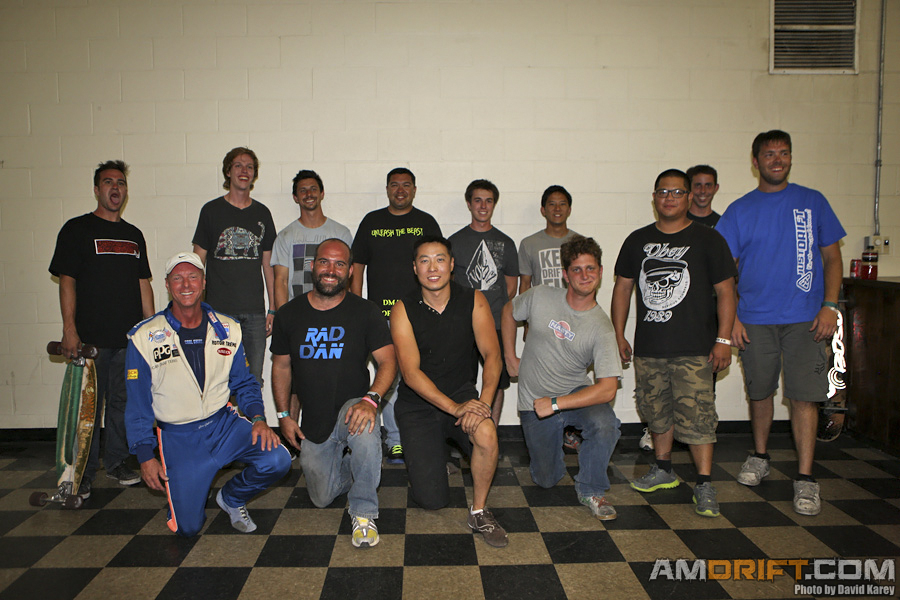 Round 4 qualifiers from left to right: Ryan Litteral, Jim Guthrie, Matt Coffman, Dave Forman, Shawn Smith, Tony Cisneros, Spike Chen, Daniel Giraldo, Robert Airth, Kenny Chieu, Mickie Frial, Dominic Rotondo, and Eric Hill.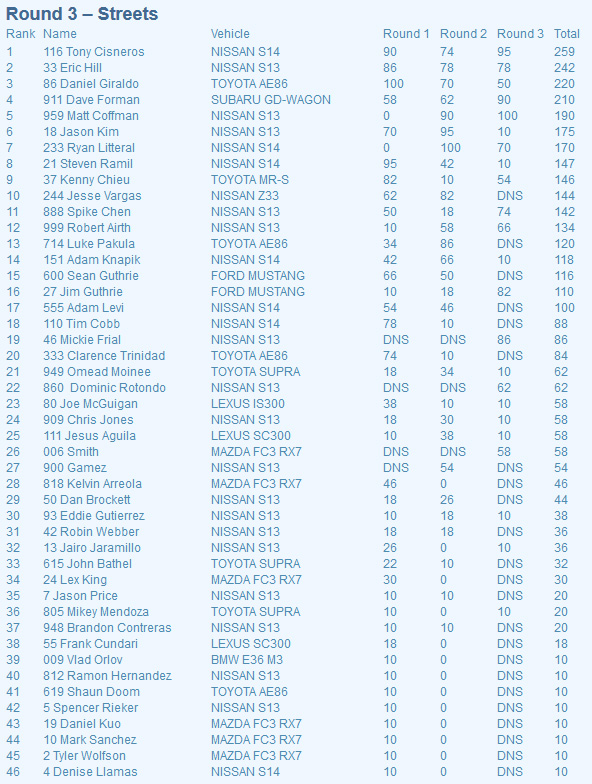 As you can see, the points spread is pretty close going all the way down to 5th place, but anyone in the top 10 can improve their season ranking enough to win a Formula Drift license at Round 4.
Top Drift Round 4 is on August 23-24, 2013. Come out to Willow Springs Raceway to watch the next wave of Formula Drift rookies to come out of Top Drift!
Until then, enjoy our massive Round 3 gallery!