After Formula Drift rocked New Jersey-based oval Wall Stadium Speedway on Saturday 06/27/2015, USDrift ProAm drivers got a chance to take on the same course at the same track, the very next day.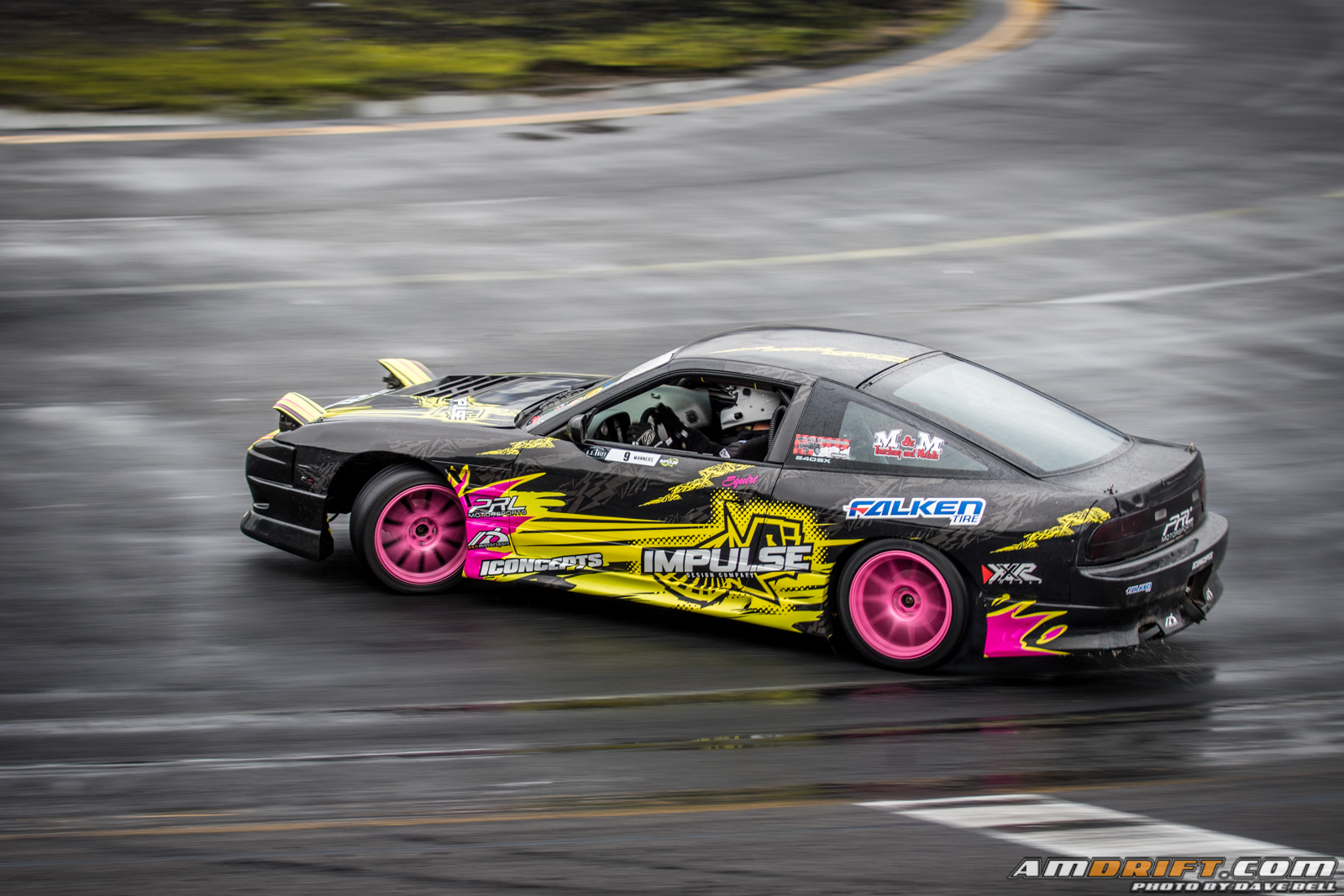 Once it started raining when the FD event ended, it didn't let up until just after lunch on Sunday the 28th. The track remained wet all the way up until qualifying, giving drivers very little practice time at Wall in the dry conditions.
USDrift officials made the decision to extend practice, in what seemed to be very short anyway, giving drivers 1 practice qualifying lap in addition to their 2 qualifying laps immediately following. The track was very different than it was in the morning, as it continued to take on more grip.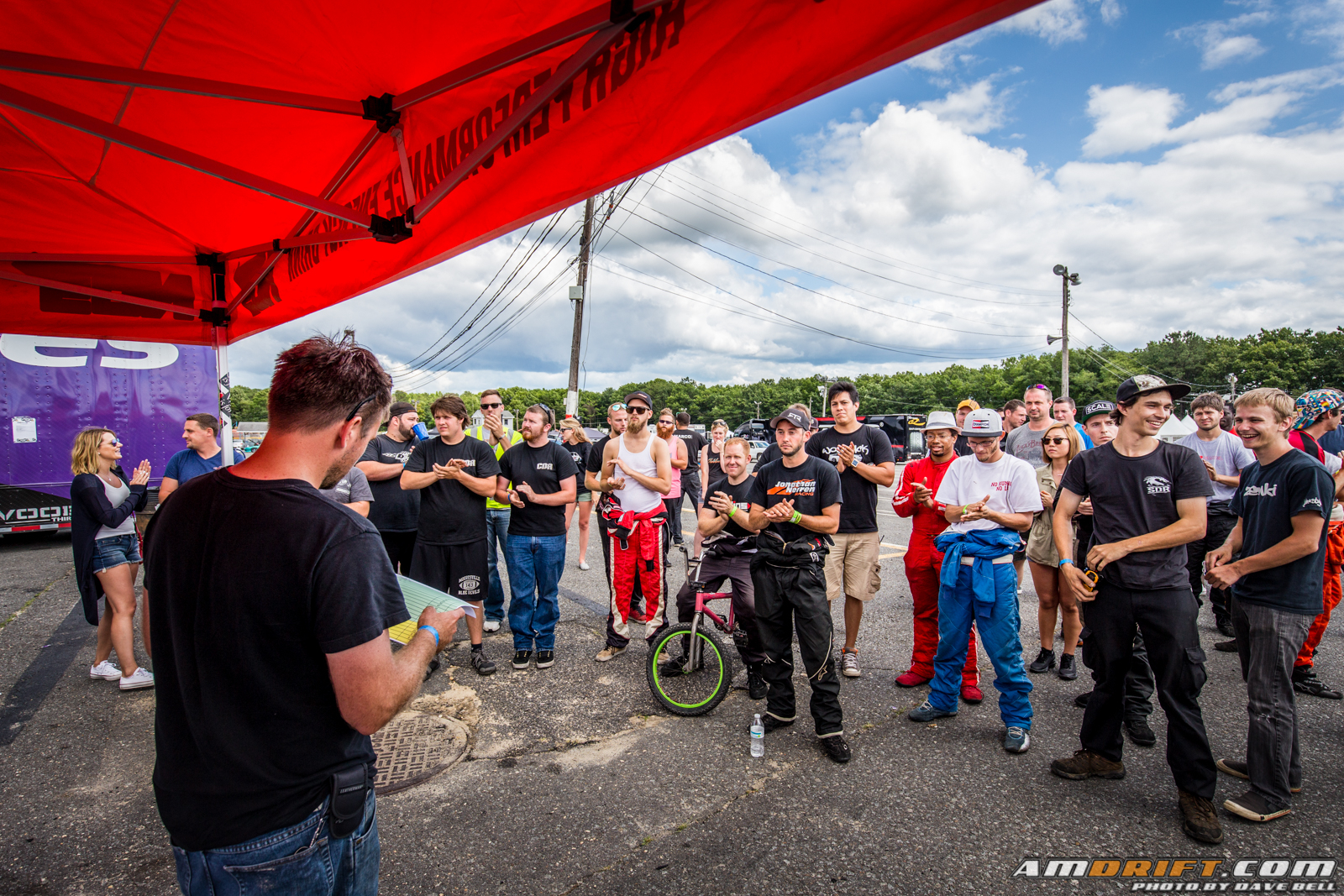 Drivers drove from all over the east coast to attend Round 2, 20+ hours in some cases. Qualifying results were delivered to the drivers, several disappointed they didn't make the cut after the long haul to Wall Speedway. This is what you have to deal with though and work through when conditions are not what you expect and constantly changing. Come back harder guys…
Competition got faster as the day went on, and the smoke finally started to pour from tires.
There were several drivers who stood our during practice and qualifying. Competition showed that just about any of drivers who were putting down consistent runs had a chance at a podium if they could handle the changing conditions, however Jonathan Nerren had an input shaft break during his Top 4 run and Troy 'Squirt' Manners took himself out with a mental mistake; both rare instances from what we've seen from these two drivers over the last year at various events.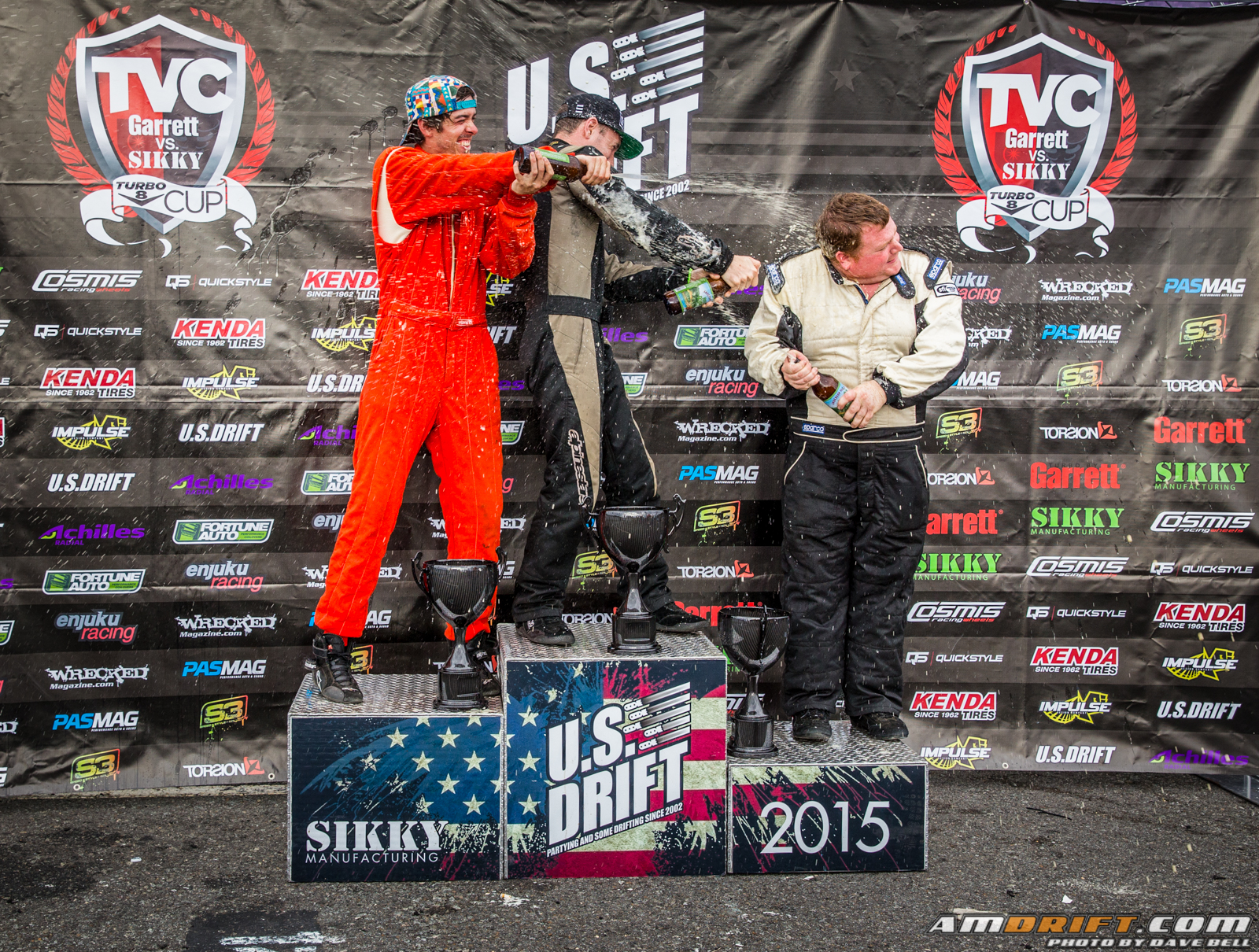 Congratulations to podium winners of round 2:
#1 Miro Ovcharik
#2 Austin Meeks
#3 Fred Keogh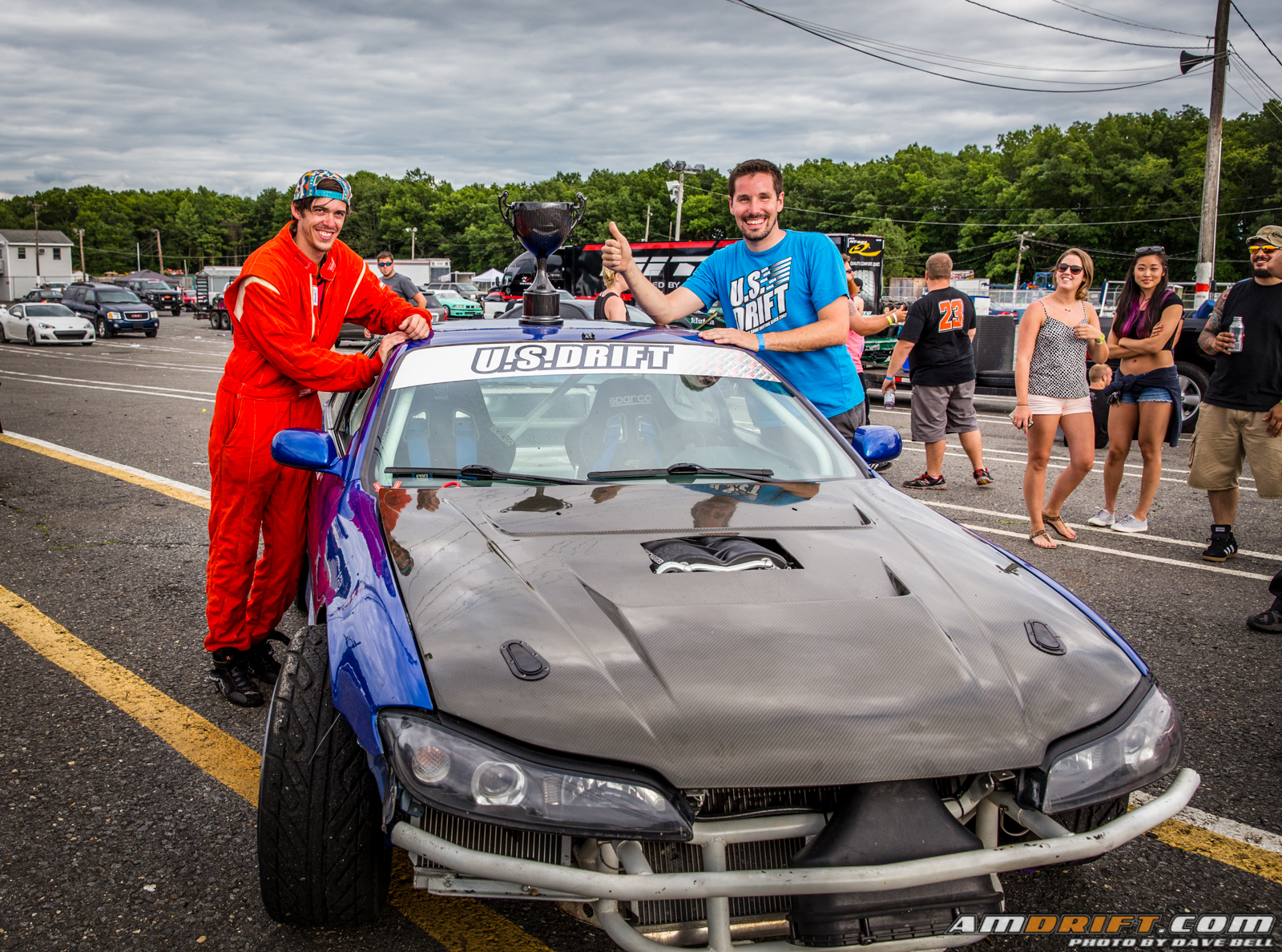 Round 3 of USDrift takes place August 15th at Shenandoah Speedway in Virginia. Check out http://www.usdrift.com for registration details and event info.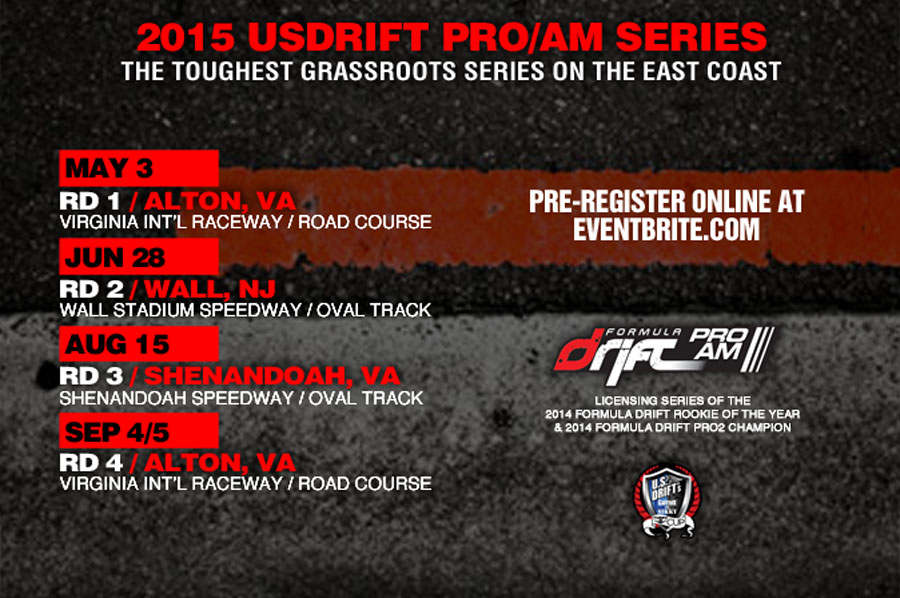 – Dave Bell