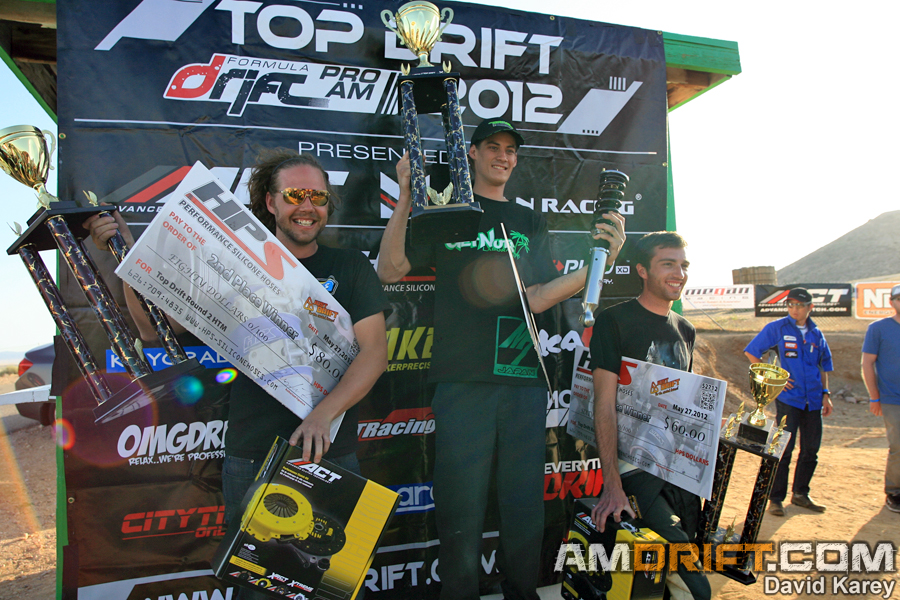 1st place, Forrest Wang. 2nd place, Dan Brockett. 3rd place, Tyler Wolfson.
Top Drift Round 2 was held on May 26th and 27th 2012 at Willow Springs on Horsethief Mile track. The launching of AmDrift delayed our coverage, so we would like to provide a summary and gallery for those interested! Top Drift Round 3 coverage will be killer.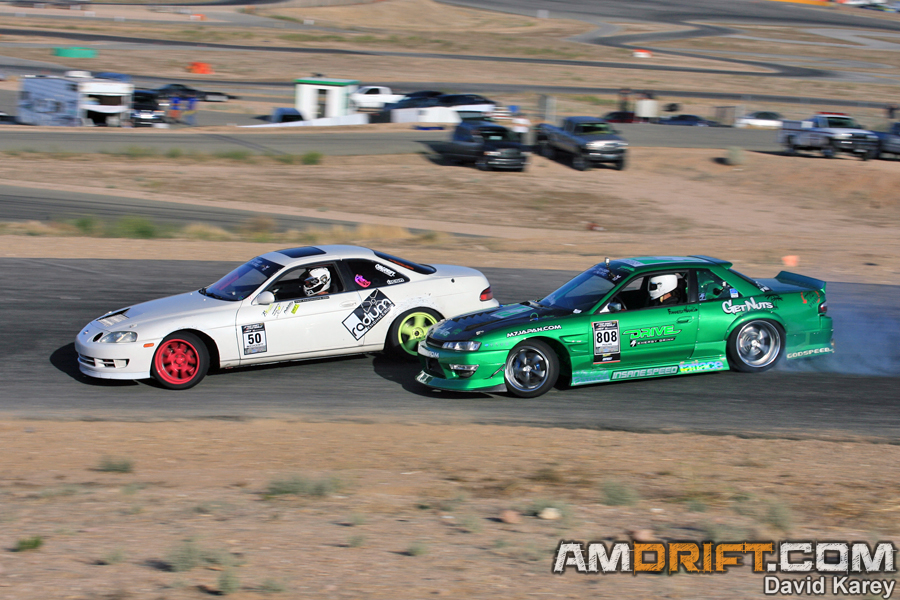 Dan Brockett and Forrest wang battle for 1st place. Forrest stuck to Dan's door the entire battle and took 1st place or round 2.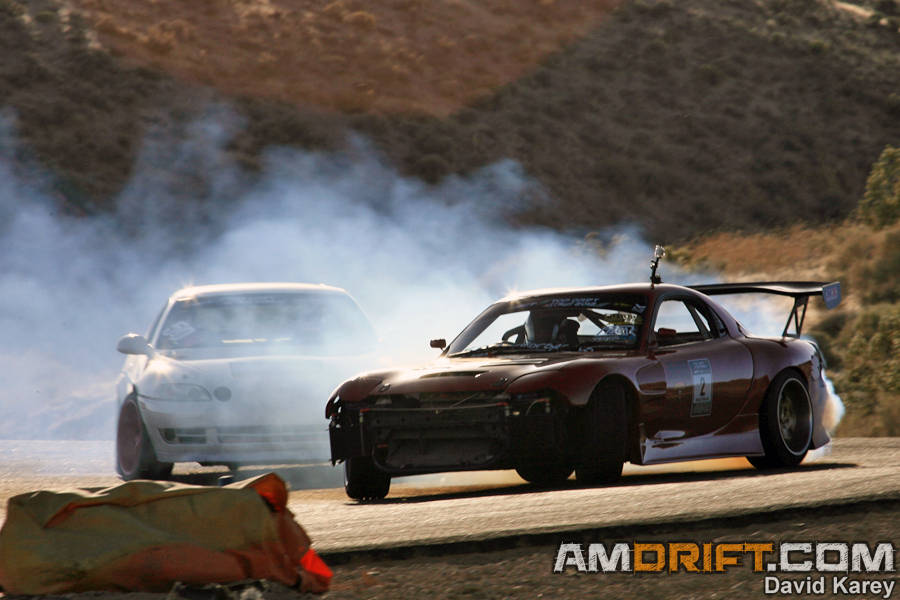 Tyler Wolfson fights to hold back Dan Brockett. Dan drops Tyler down into 3rd place while he moved on to battle Forrest Wang for 1st.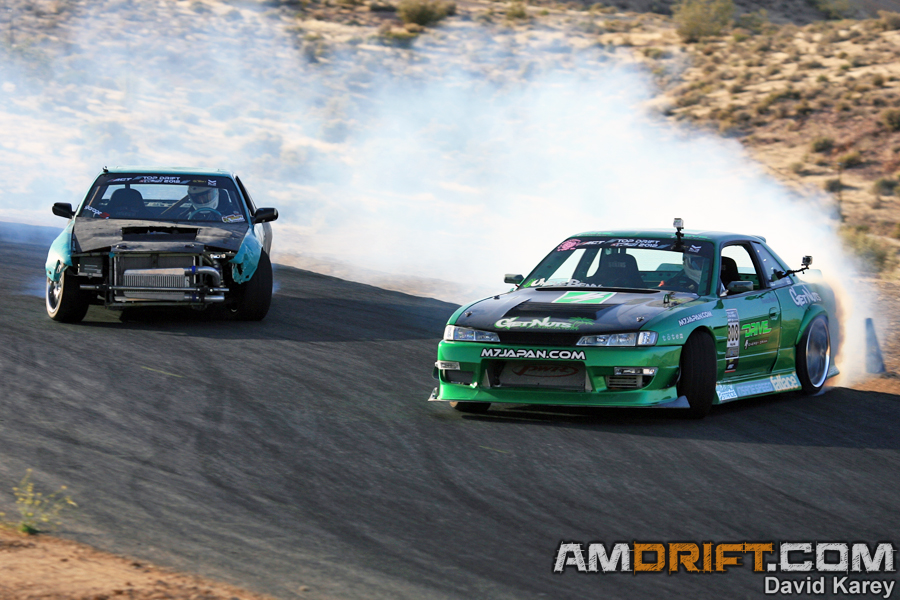 Our first non podium finish belongs to Karl Osaki in 4th. Karl really stepped it up in round 2, and gave Forrest a reason to drive hard.
Current 2012 top 10 standings are as follows:
1. Dan Brockett – 185 points
2. Karl Osaki – 164 points
3. Alex Villabrille – 154 points
3. Luke Pakula – 154 points
4.Adam Levi – 140 points
5. Orlando Gamez – 136 points
6. George Kilada – 118 points
7. Eric Hill – 116 points
7. Jesse Vargas – 116 points
8. Danny Giraldo – 105 points
9. Tyler Wolfson – 100 points
9. Forrest Wang – 100 points
10. Andy Hately – 96 points
For a complete Top Drift 2012 standing list, visit our standings page.