As one of the less heard about grassroots event in Southern California, the AmDrift crew headed over to the 18th annual Thunder on the Lot charity event in Lancaster presented by Antelope Valley Harley Davidson, and man was it way bigger than we thought it was going to be.
Being our first time we have ever attended this, it surely won't be the last. It started off 18 years ago in a Honda dealer parking lot with around 30 guys showing off their cars, that ended up raising $400 for local charities. In the next few years, they outgrew their location and had to move to the Lancaster county fairgrounds. Today attendance is over 11,000 people, and last year they raised around $250,000 for local charities with motor sports chaos included. The event includes Drifting exhibitions with ride alongs, mud bogging, burn out competition, stunt riders, and car show. What more could a motorsports junkie ask for? A twin turbo V8 rat rod???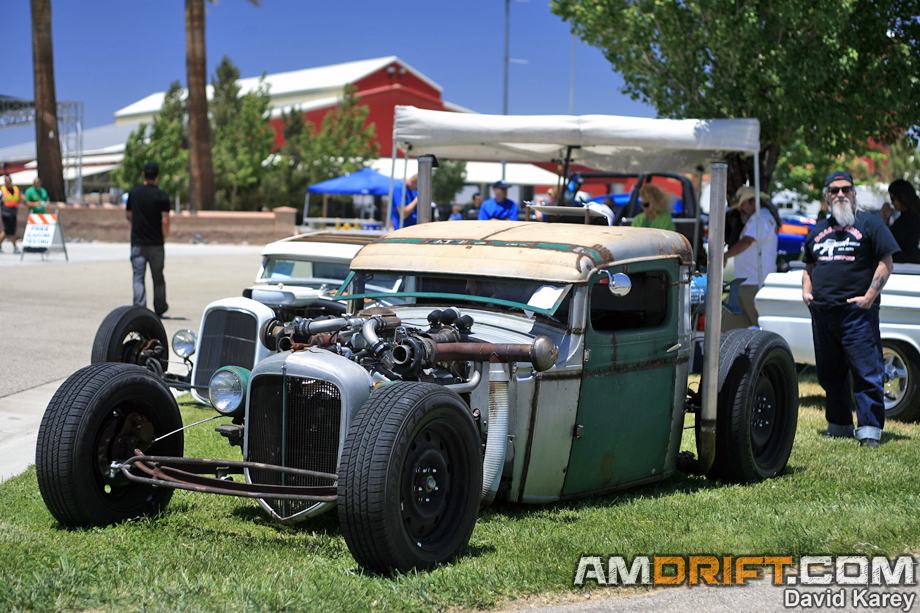 This was by far the most radical car in the show. A old rat rod with a twin turbo v8 set up. I think some guys in Formula drift need to take some pointers from this guy in engine set up.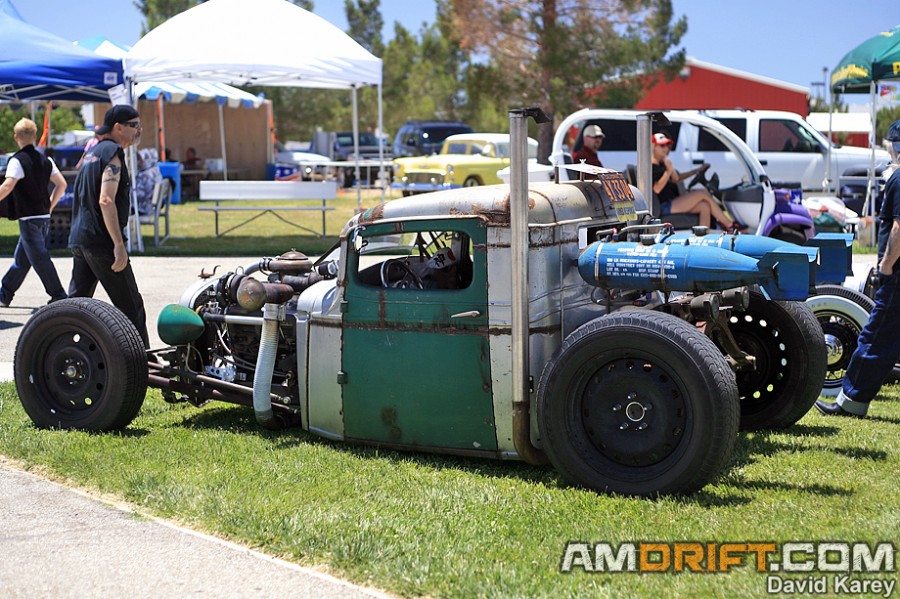 You can't complete a rat rod without some old airplane gas tank bombs…
…and paratrooper seat belts. I have seen quite a bit of old style rat rods and this one is by far my favorite.
Top Drift 2012 competitor Luke Pakula came out to support the cause with his SR20 AE 86 Corolla.
Ryan Bell was testing his suspension and motor changes since his last major event at Formula Drift Long Beach. This guy was looking sweet all weekend, watch out for him in Formula Drift round 5 in Monroe Washington. He is going to bring it.
It was nice seeing Rodney making it out in his 240 after having a recent life threatening health scare. Against doctors orders, he brought out his car to support this wonderful charity event.
Free tires donated by Ron's Tire and Wheels didn't seem too bad either. They were nice enough to supply the local drifters with tires all weekend so every one could come out and get a ride along.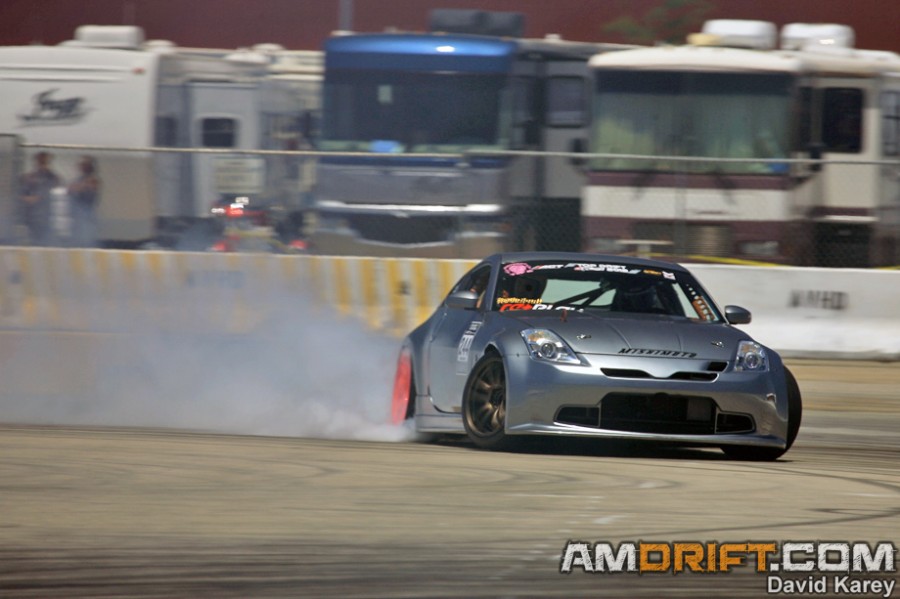 Jesse Vargas showing off his skills in his sick Nissan 350z. He is ranked currently 7th in the Top Drift ProAM series and is in the running to get his Formula Drift license this year.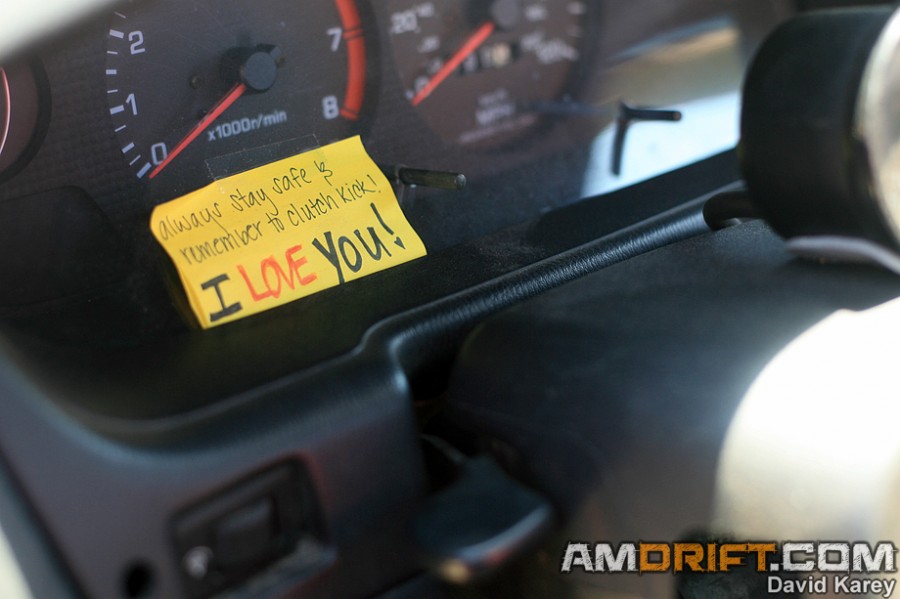 This was spotted on the dash of Adam Levi's red s14.
Adam's s14 really looked amazing drifting all weekend. Someone mentioned to us that he is running around 9 degrees of camber in the front, and man does he know how to use it sideways.
Its always fun seeing Masashi making it out to show his support. Too bad his car was having engine problems this weekend. This guy truly lives and breathes drifting. We have never seen him without a smile on his face at an event.
It was really inspiring seeing the group effort of every one making it out to show their support for Thunder on the Lot. I hope to see every one make it out next year to support another year of this magnificent charity event.