Vegas Drift wrapped up its second round of Vegas ProAm this past weekend.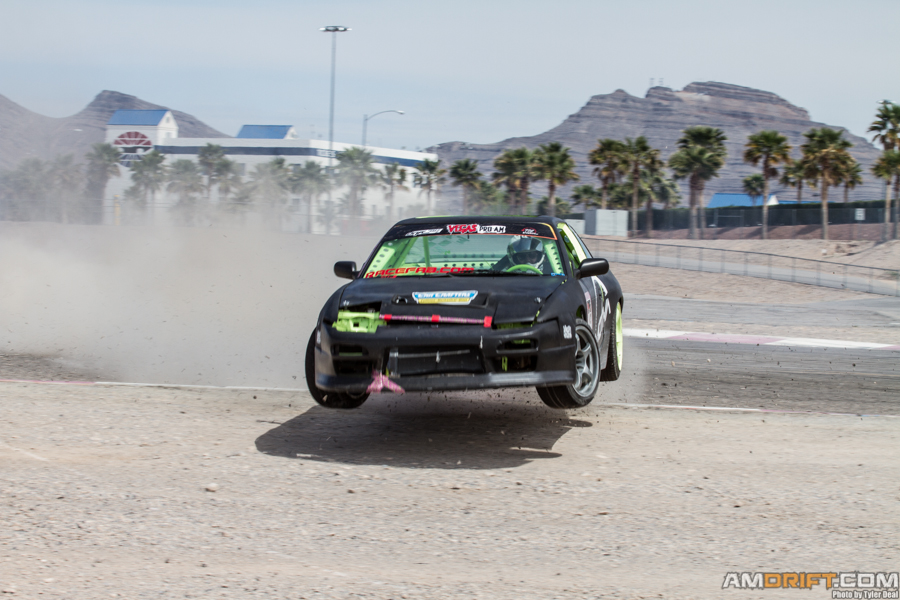 It's always an adventure heading out to Vegas Drift. Round 2 brought some rally inspired entertainment for the crowd, fortunately nobody was hurt.
As the day progressed, the drivers made it obvious that they were going to keep drifting either on dirt or on the course.
Some dirt slinging BMW action.
Congratulations to all the drivers that made it to the to 16.
After the the drivers made their adjustments to the new course, it was time for the competition. As always, the drivers put on a good show.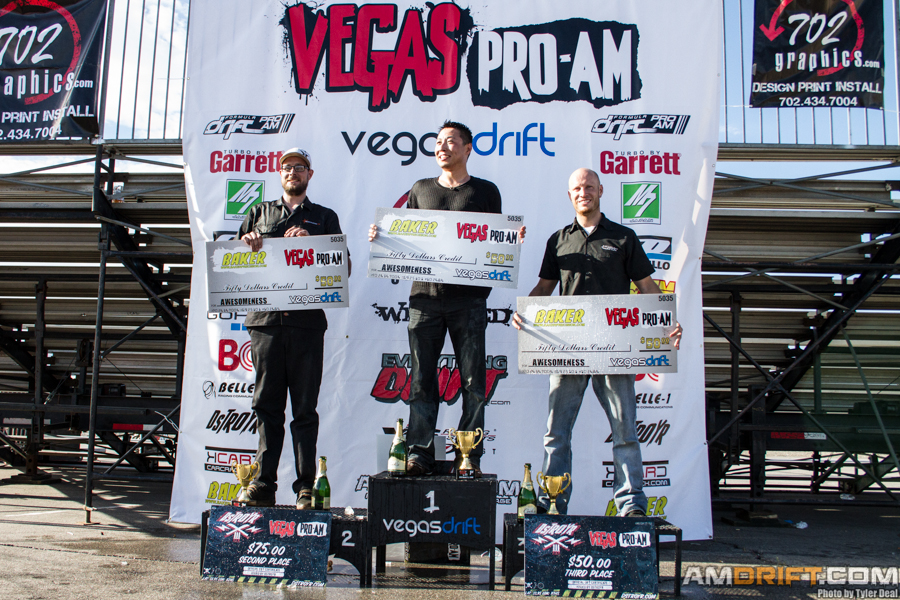 After some good battles and a good handful of one more times the top three were announced. 1st place: Spike Chen 2nd Place: Mike Fulkerson 3rd place: Christopher Soehren .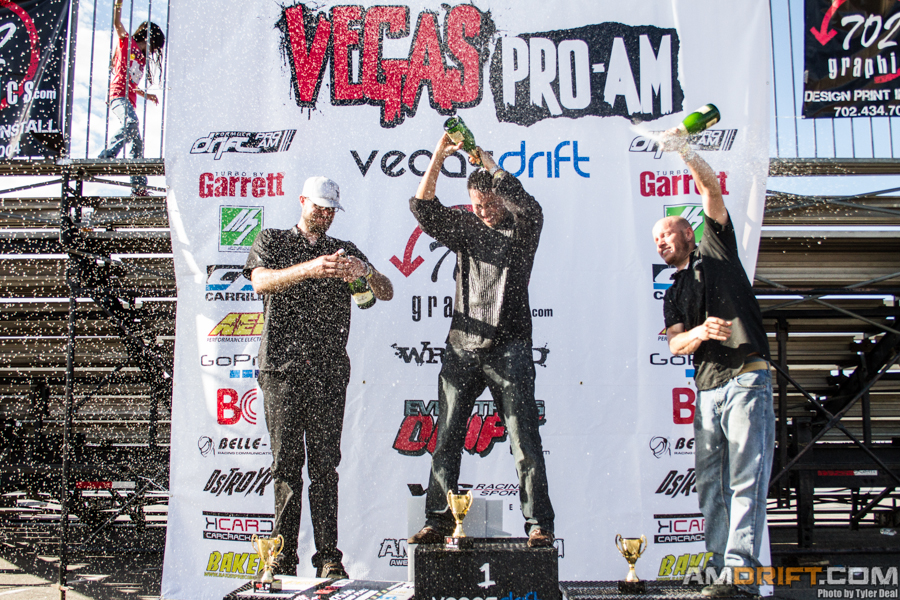 Drifters love Champagne!
Series points after 2 rounds.
Vegas ProAm Round 3 will be held on Saturday, June 1st at Las Vegas Motor Speedway.
http://vegasproam.com/schedule