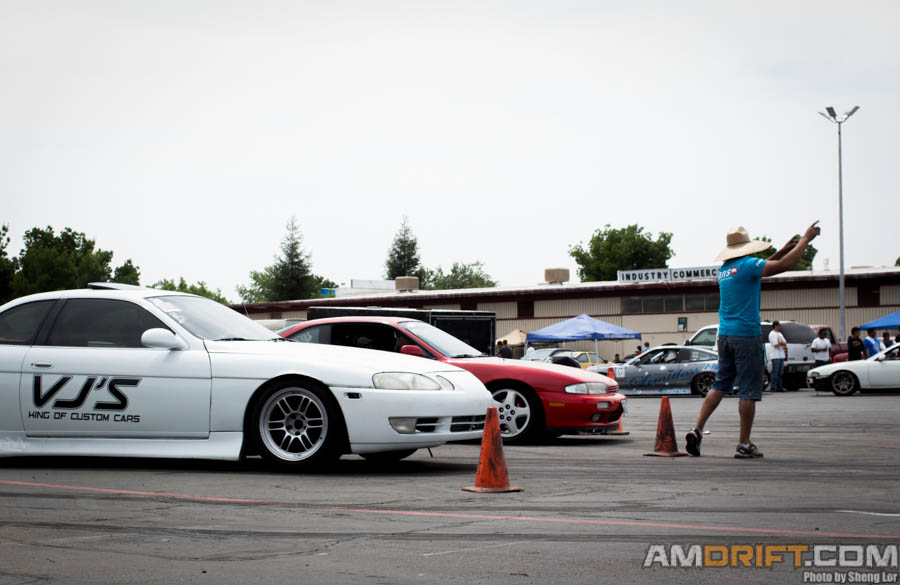 As many people celebrated Cinco de Mayo with family, BBQ, and drinks, drifters near the Fresno area came together to celebrate Cinco de Mayo as one drift family. Tanso and SSautopower were able to construct another fantastic and cheap event, merely just $75 to drive a 12 hour event. The event was filled with many seasoned and amateur drivers.
There were many fashion statements made from the local drifters in the area. The RAD crew shows off their new 2013 summer fashion trend.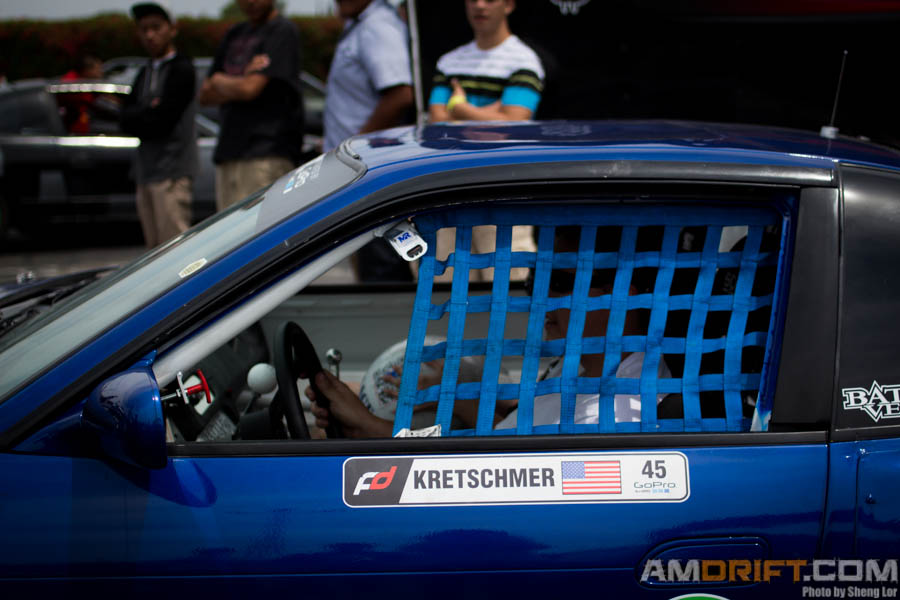 Eugene Kretschmer, 2013 FD rookie, was out meeting some of his many supporters. "The Tandem or Die event was awesome. I'd like to thank Jorge and all the guys and gals at Fresno Tanso for inviting me out for an awesome time. Definitely will be coming to future events! And thank you to AM Drift for supporting our drifting community!".
Many drift fans attended regardless of age.
Drivers eagerly wait for their seat time with the split of Team A and Team B, and three different course changes. Starting with figure 8 and doughnuts, moving on to 2 big course with possible 3rd gear entry.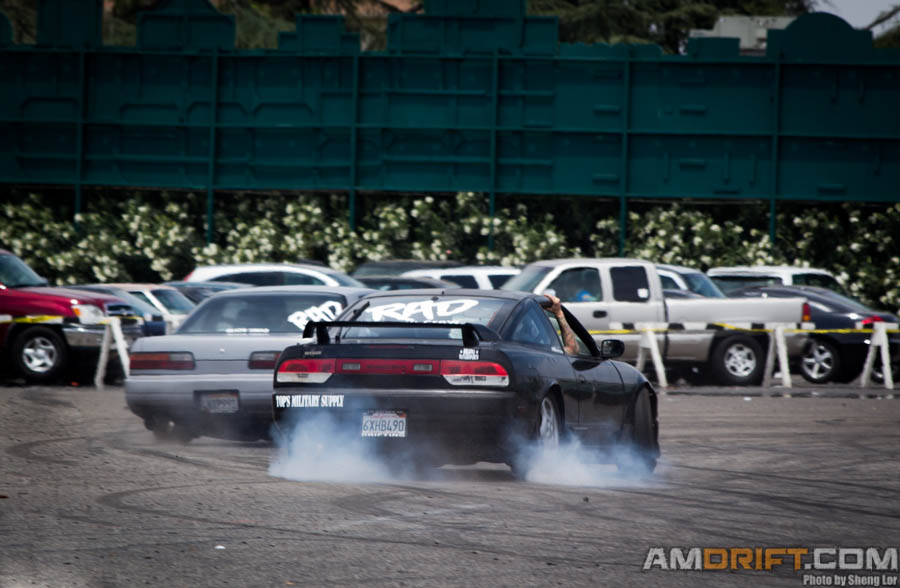 Teams were set, courses were built, and tandems were started.
Many fans came out to either observe or ride along. Some were excited about riding along.
While some others weren't so much sure what they were getting themselves into.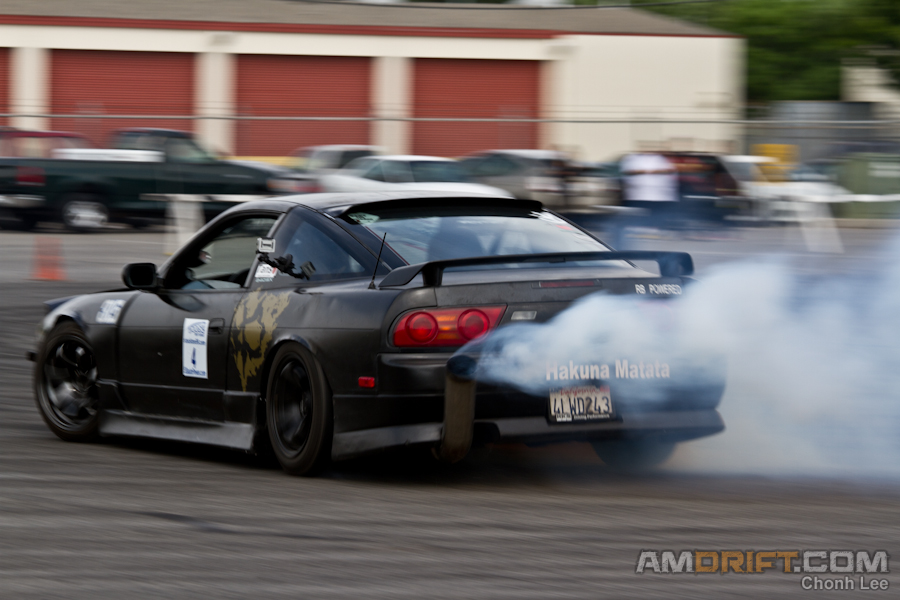 Whether it was smoke from mechanical problems, or smoke being laid down…it's still considered smoke.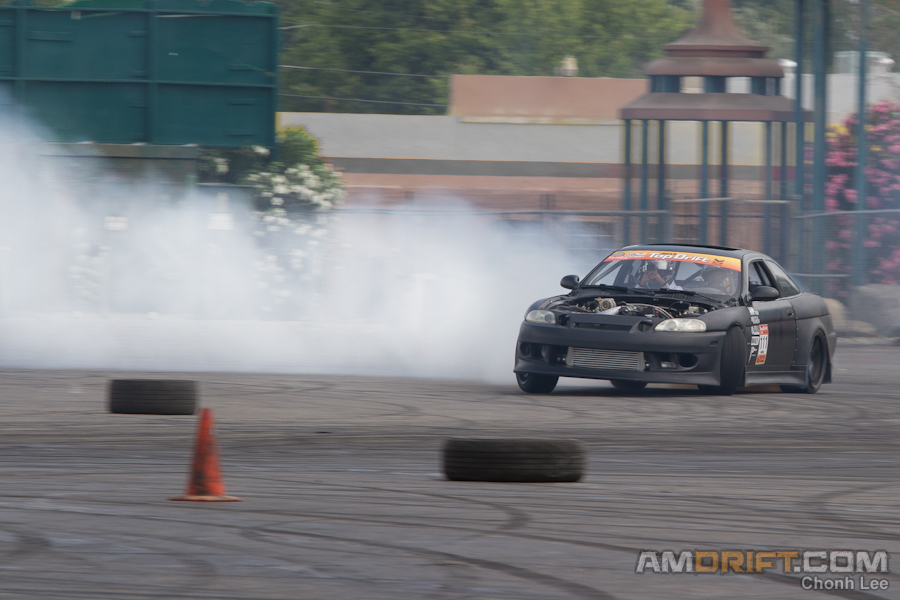 The weather was great, the people were great, the workers were great, what more could you ask for?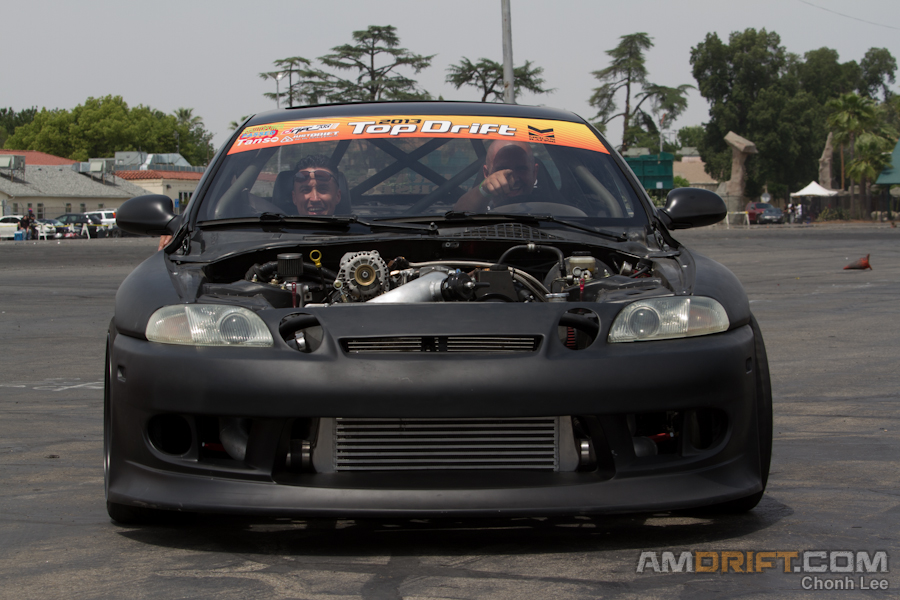 Fresno Tanso and SSautopower left many people impatiently waiting for their next Tandem or Die ver.4.0 event.  Thankfully no one died, because there were plenty of tandems happening with 56 drivers and many spectators out celebrating Cinco de Mayo together.