After a two month hiatus, drifting is back at NAPA Speedway in Albuquerque, NM. July 6th marked the last competition before the two-day season ender, No Coast Drift Party. The time off made the local drivers even hungrier for tire demolition.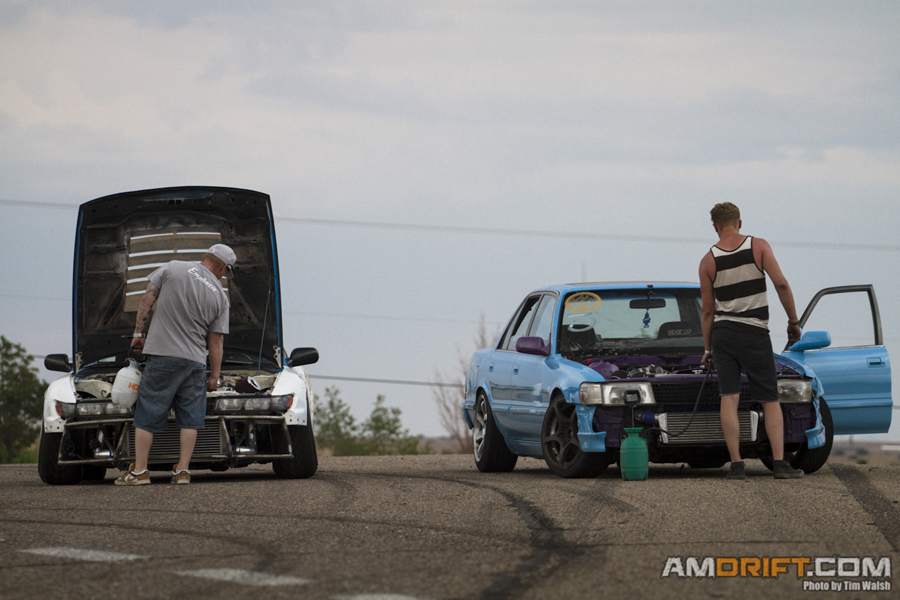 It's monsoon season in the Southwest, which means humidity makes a summer's afternoon at the track a warm one. Crews and drivers had to closely watch tire and engine temperatures as the sun burned through openings in the clouds during qualifying.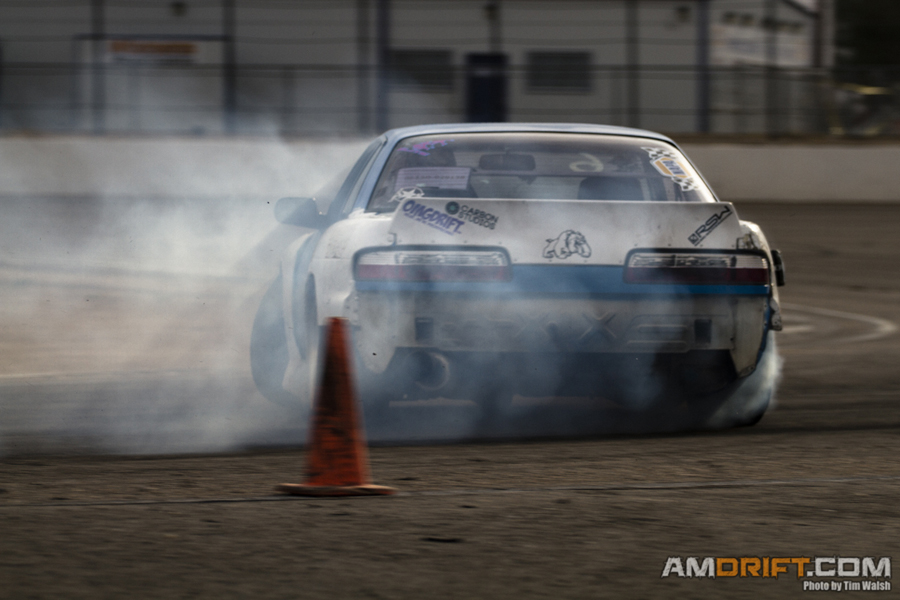 Leagues of diehard fans gathered to witness the spectacle of eight dudes hitting the outside oval at top speed.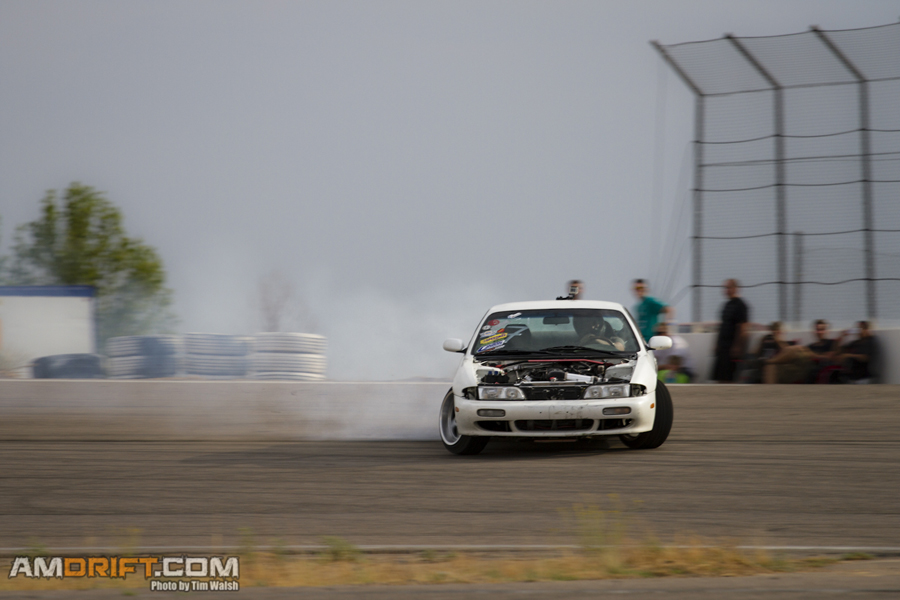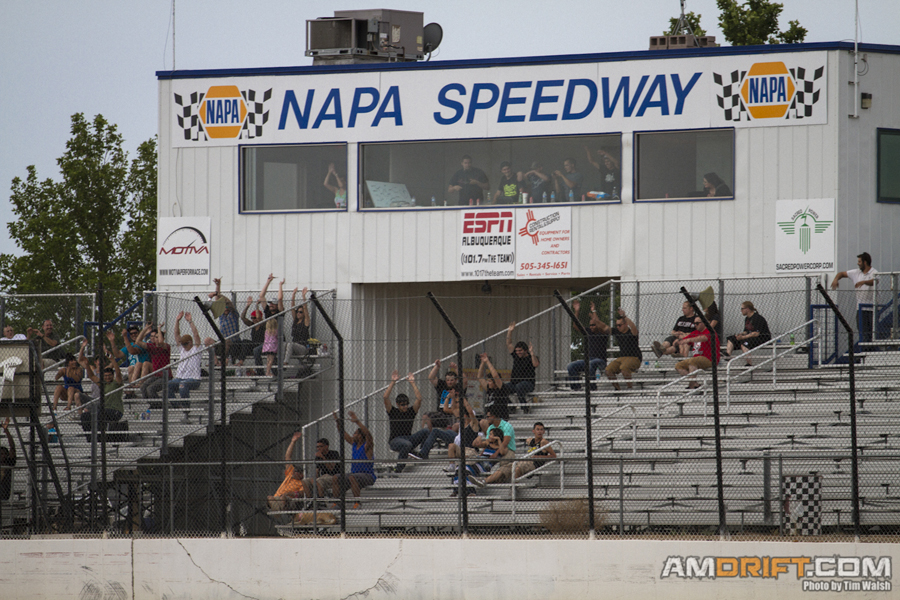 The crowd's roar was deafening as I'm sure you can imagine.
Okay, seriously, while the event was no Formula D circus, it was still group effort to organize and execute. Volunteers kept things running smooth enough that ringleader Dan Brockett was able to put the radio down and pick up his driving gloves.
Even if you haven't been to any of the pro-am events on the west coast, you may recognize Dan's 240.
His RB25-powered competition car was in the latest installment of the Motorcycle vs. Car Drift Battle series, The Driftpocalypse. With a fresh motor and tune, both only days old, he got to shake the car down before taking off on another leg of the pro-am circuit.
After qualifying, the top eight hit the track for spaced tandem since most of the cars weren't equipped with roll cages.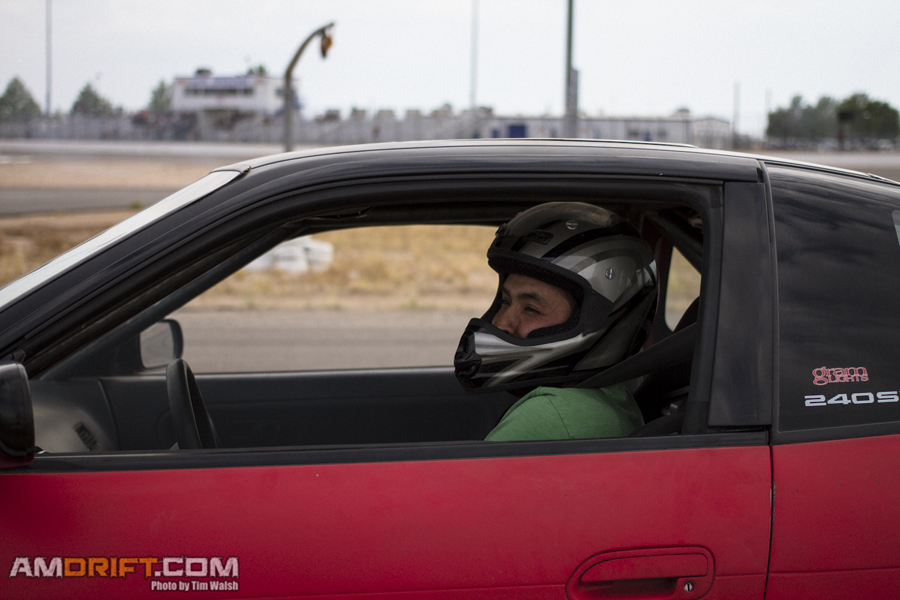 The battle for first was between Darren Madrid…
…and David Salaz.
Both drivers were at maximum attack round after round.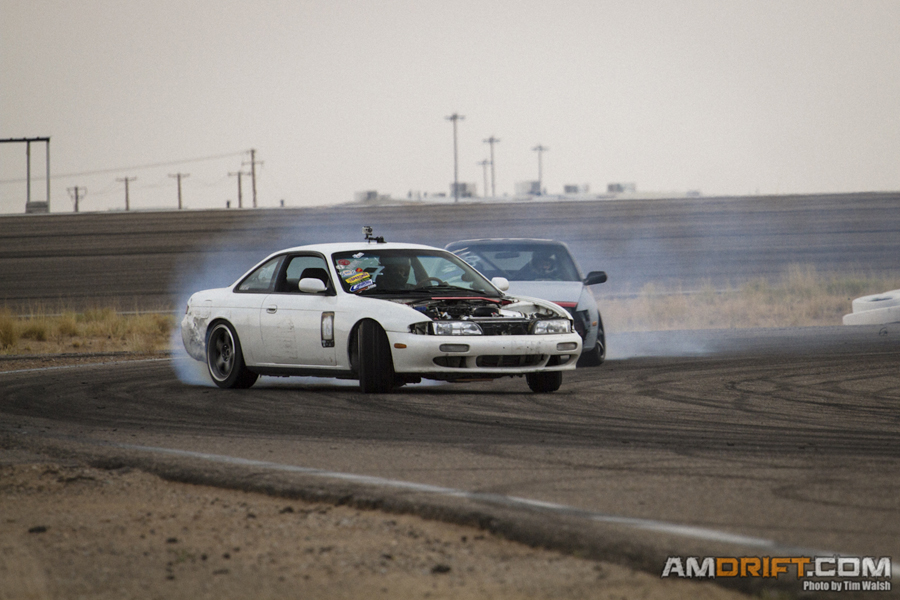 But it would be David who prevailed with the victory.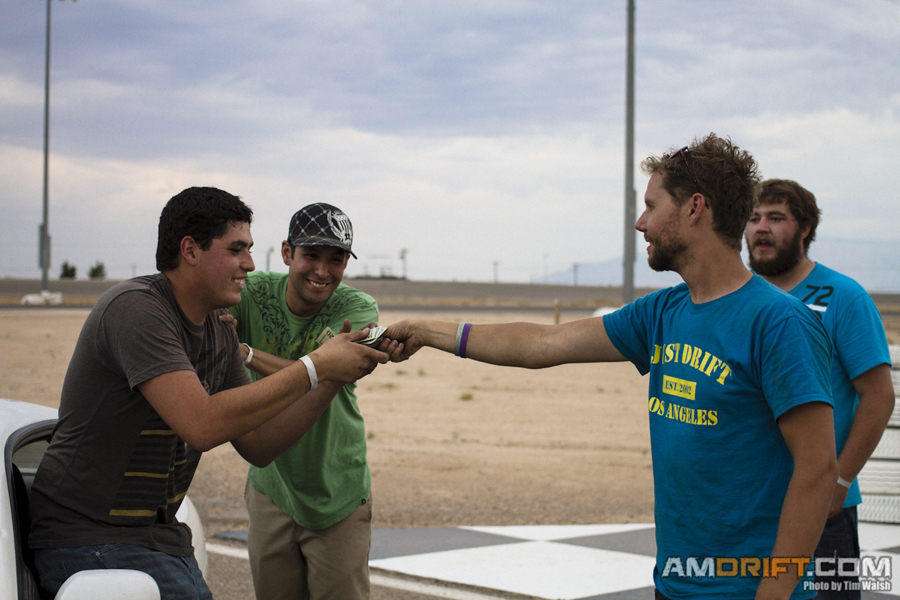 And to the victor go the spoils.
However Darren didn't go home empty handed.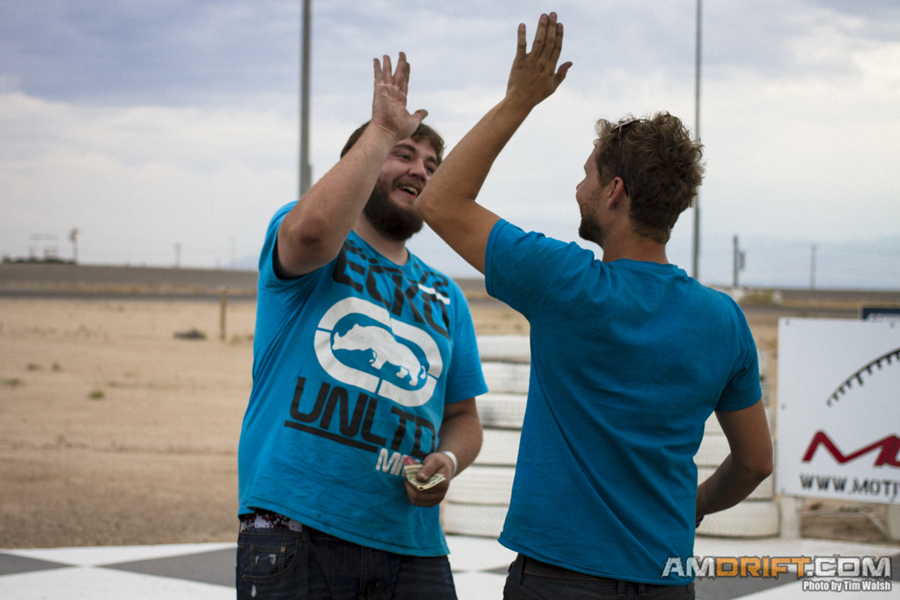 Neither did third place finisher Trevor Koontz.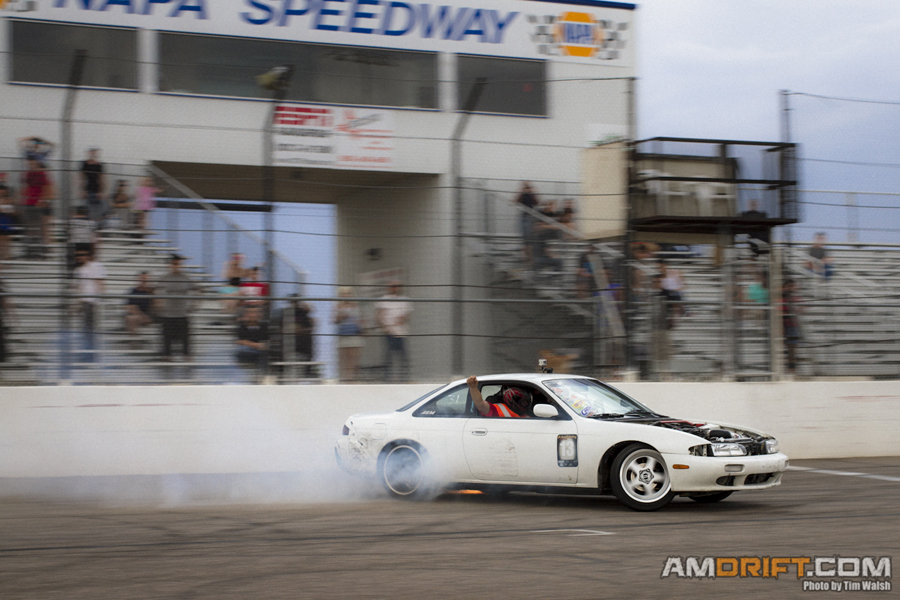 To celebrate his win, David killed the last of his tires in front of the grandstands, leaving the crowd on their feet.