Once again, AmDrift/OMGDrift/MotoIQ Radio pulled off an amazing Formula Drift Livestream Party, this time for those who were unable to make it to New Jersey. Carlo's Pizza House hosted our party for the second time, and like the first time, the food and people were absolutely great! Many wonderful sponsors came through with tons of gifts for the raffle, and most attendees left with something cool!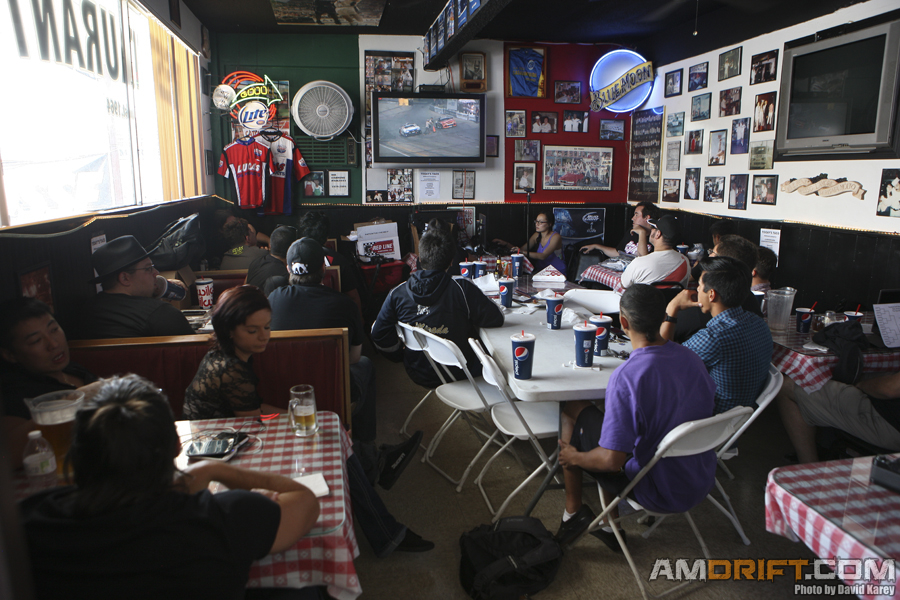 The best thing next to watching a drifting event in person, is watching it with a group of friends and drifting fans. We believe that we host the largest Formula Drift livestream viewing events in existence.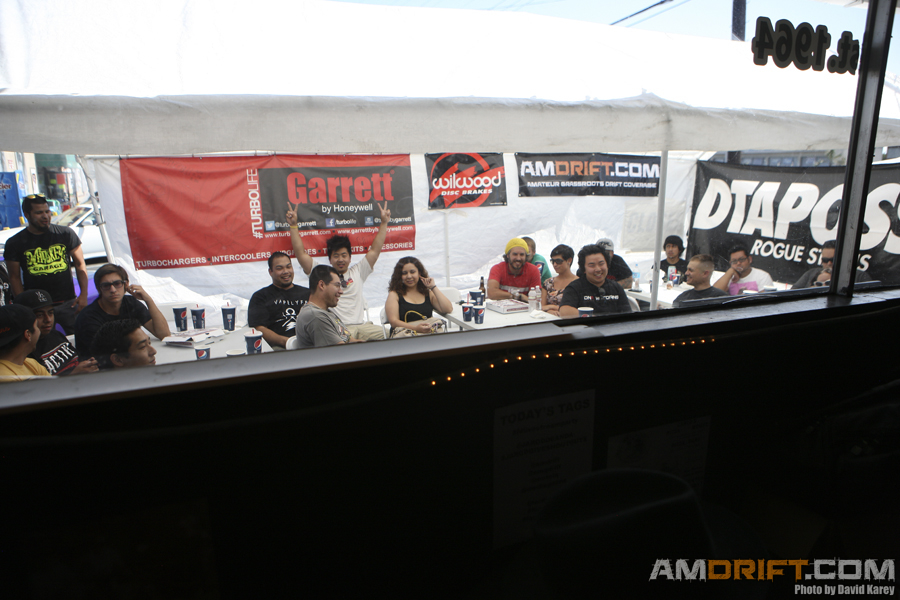 This event was heavily supported by our industry friends, as you can see all the banners hanging in the outside viewing area. Thank you to each and every one of these companies for sending us cool stuff to share with our drift fans at the party!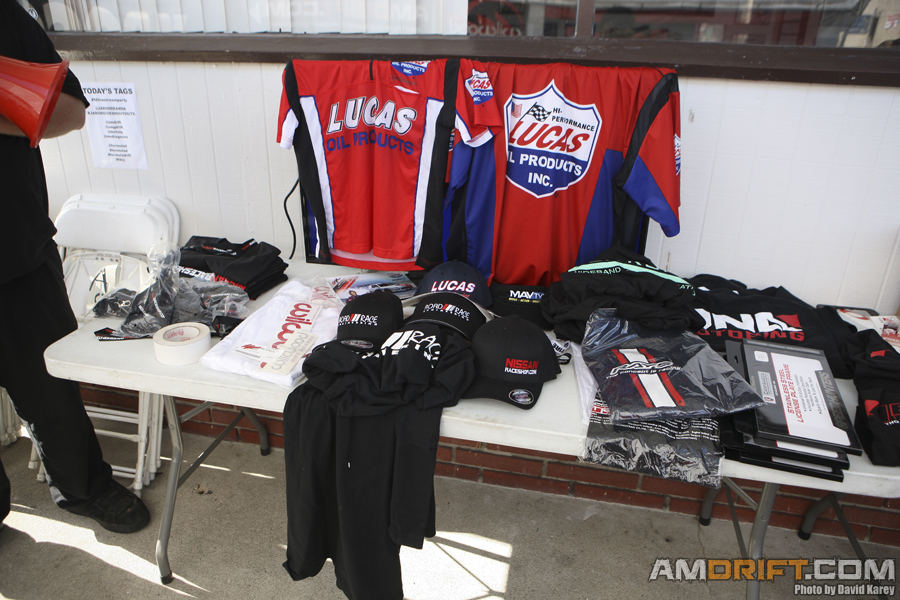 We had tables of drifting related shwag to give away in the raffle from Yukio Taira of Garrett Turbo, Scott Vanderheid and KerryAnn De La Cruz of NissanRaceShop.com, Justin Garnett of Wilwood Brakes, Joon Maeng/Lucas Oil/MavTv, Mike and Rossy Welch of Road Race Engineering, Larry Chen of Speedhunters, Zeitronix, Karl Osaki of DNA Motoring, Bryan of Berk Technology, Dan Brockett of Whiskey Garage, DTA POSSE/Rogue Status, Jason Kim of Rival Auto Works, Art Thavilyati of S-Empire, Charlie of Just Drift, Jonathan Velasquez of Swell.com, and even a paid entry for Top Drift from Emma the Drift Bunny!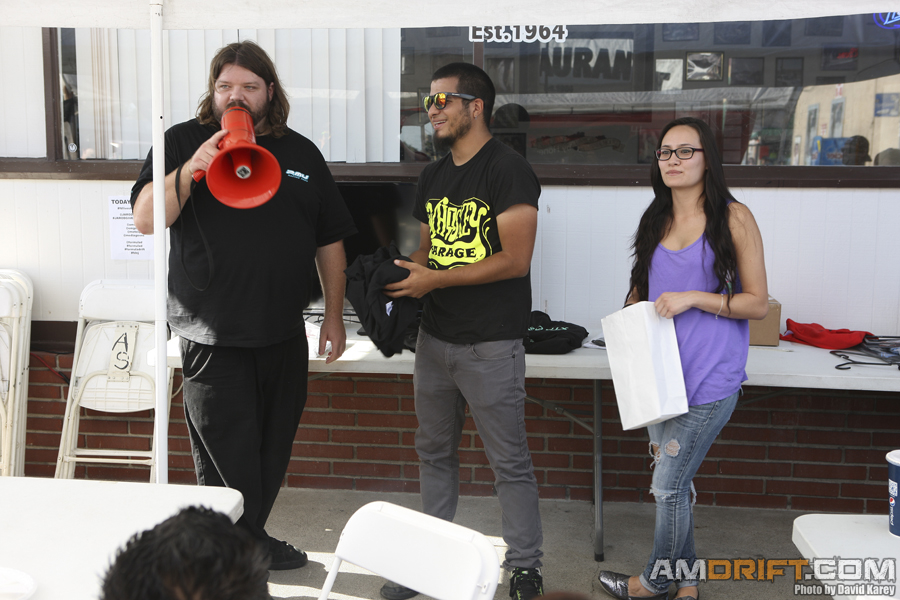 Raffle pit bosses Justin Banner, Ross Fairfield, and Caitlin Ting made sure everybody got something!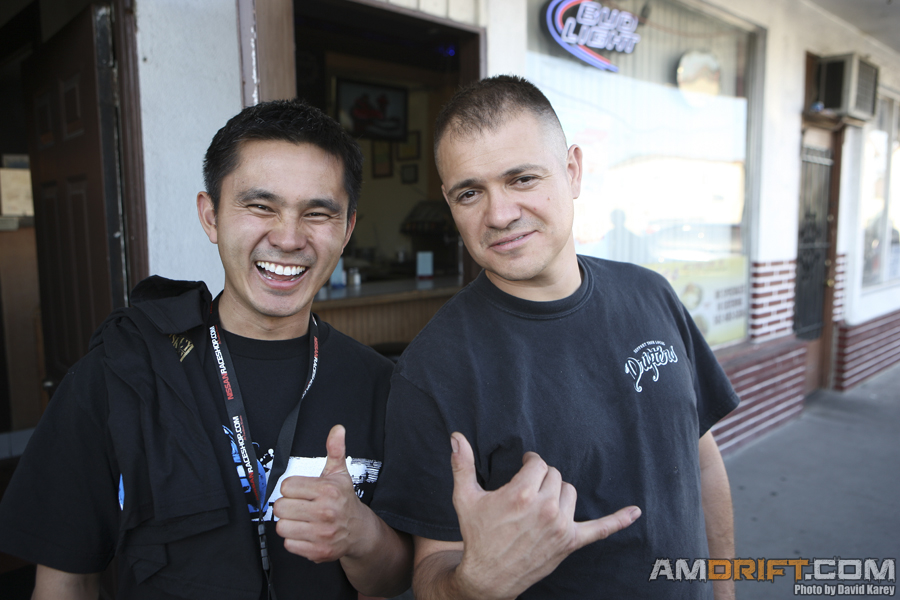 The goal of our livestream parties is to give a place for friends to be family, and watch the sport they love and cheer with other people who share their passon for drifting. This was another wonderful success!
Big thanks to Carlo and crew inside busting ass to make sure all guests are fed and happy. We will continue to patronize Carlo's Pizza House for years to come. Carlo's is truly one of the last independent establishments that offer authentic home style food and experience.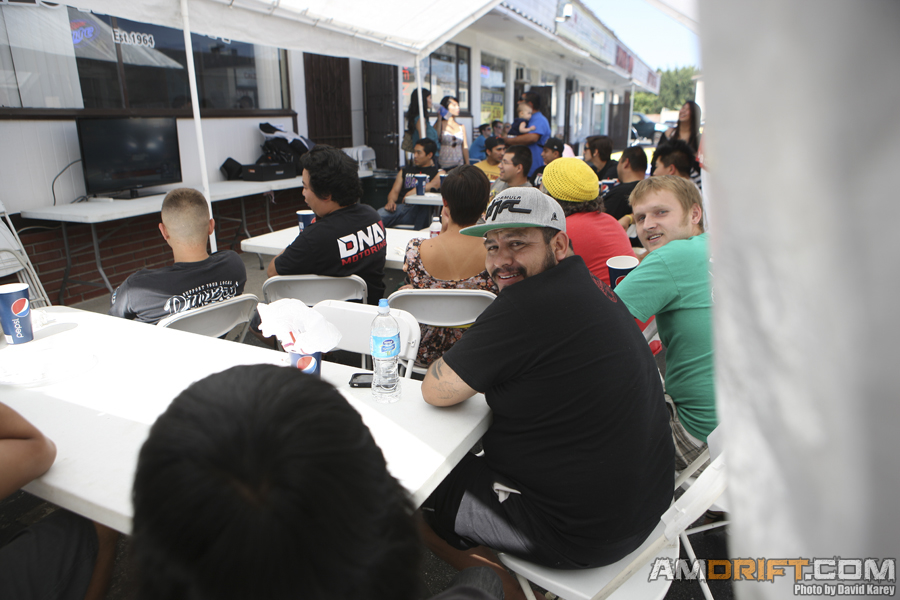 Enjoy the gallery and see you at the next Formula Drift livestream party! Seattle is just around the corner.