Streetwise Drift completed Round 4 for their Formula Drift Pro-AM series on August 17th at zMax Dragway in Concord, NC. With one round remaining, a handful of drivers continued to have success in the series. Luis Lizardi, Brad Heyl, and Alec Hohnadell filled the podium at both this round and the previous. The three drivers also now lead the points race going into the final round at VIR, which is less than a month away.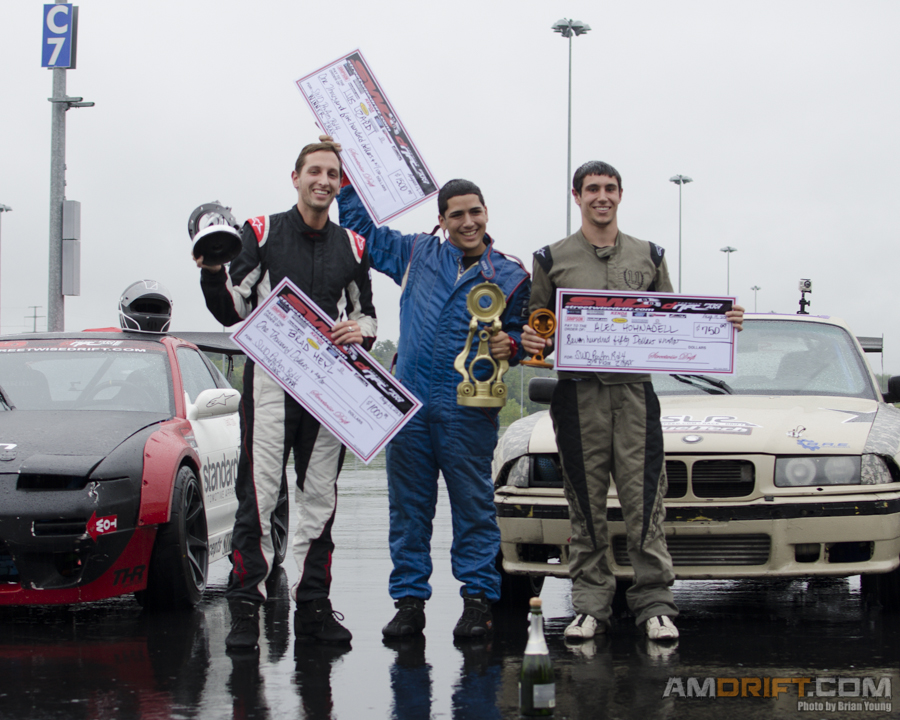 Streetwise Drift has attracted drivers from all over the eastern US. First place finisher Luis Lizardi travels all the way from Puerto Rico to compete in the series. Second place finisher Brad Heyl, comes from western Pennsylvania, and third place finisher Alec Hohnadell, comes to the series from the panhandle of Florida. It's quite a diverse series with drivers coming from all different kinds of geographical areas and drifting backgrounds.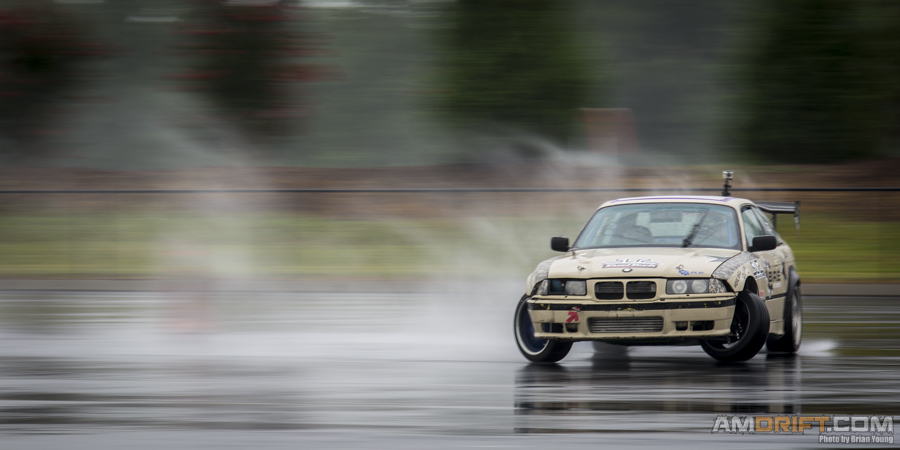 Luis Lizardi is currently third in points after winning the last two rounds. That's quite an accomplishment, as he missed the first round in May.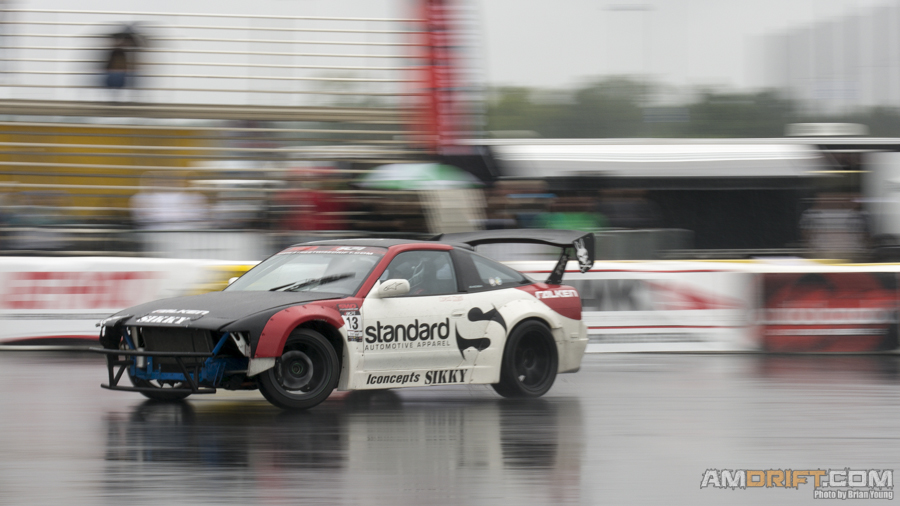 Brad Heyl is currently second in points after earning a podium spot at every competed event this year, including a win at round 1.
Alec Hohnadell wasn't legally old enough to vote until one day after this event. Despite his age, he is currently leading the series by the small margin of 4 points. Alec hasn't won any events this year, but he has earned several second and third places finishes and qualified within the top 8 at every event. The young driver is proving that consistency is the key to winning championships.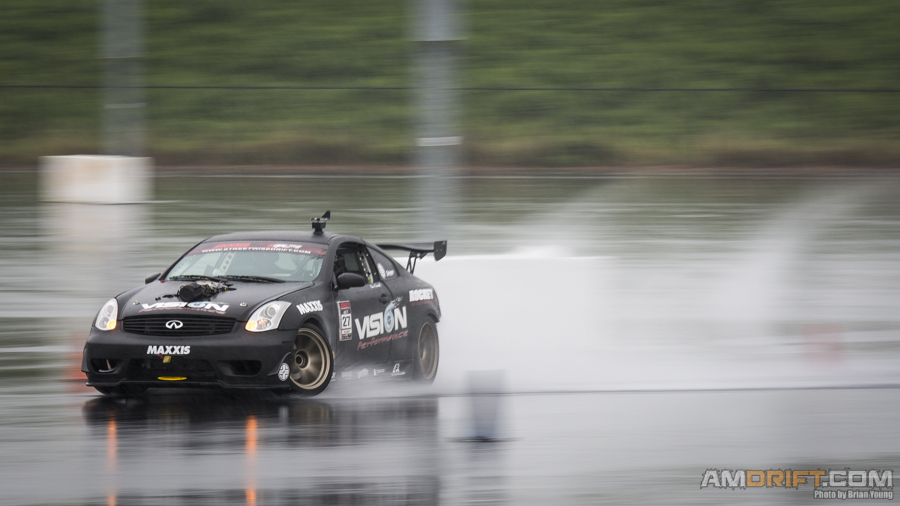 Ron Ewerth is currently sitting in fourth place. Though unlikely he will win the series (though mathematically possible), he's in good position to earn his Formula Drift Pro License. Streetwise is handing out four Pro Licenses this year. Ron is holding down the last open spot and isn't far behind third place in points.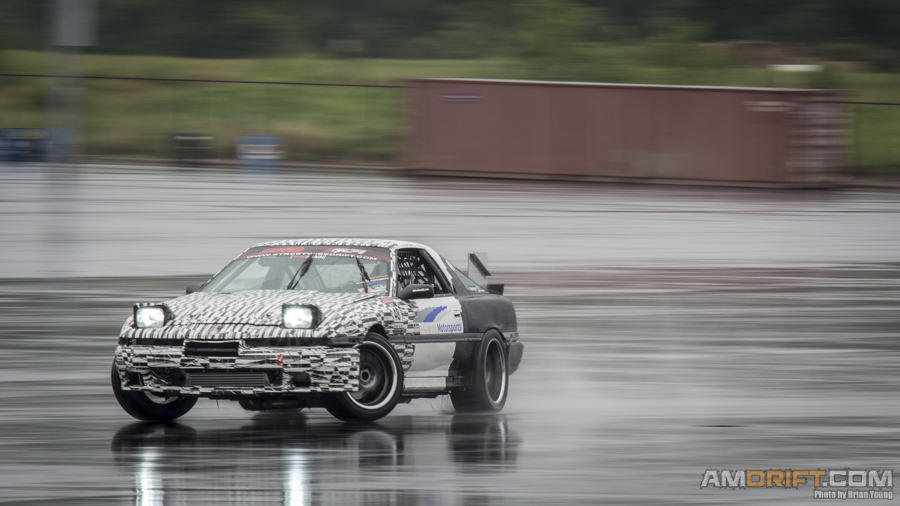 Tommy Van Cleef is currently fifth in points. With a good finish and a little luck, he can still pass both Ron and Luis with a good qualifying score and a podium finish at Round 5.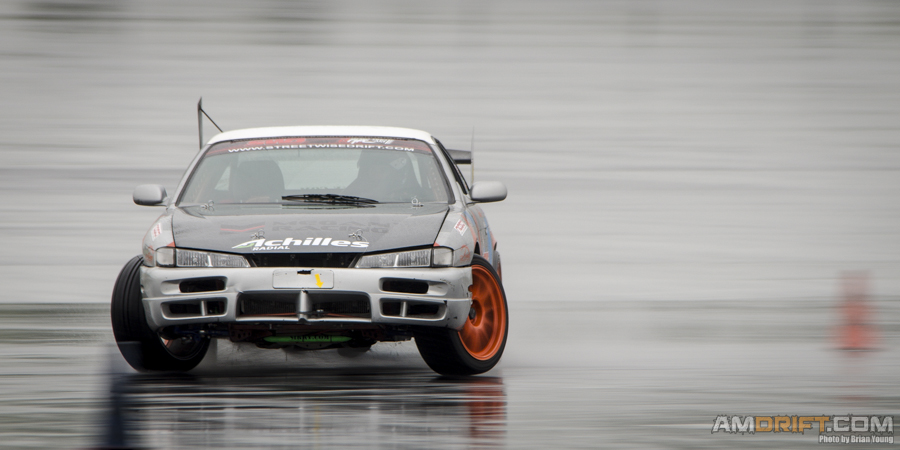 Johnathan Nerren is a name you may have heard before. He made an appearance on FuelTV's Octane Academy this year. He's currently in sixth spot. Mathematically he can still earn his Pro License with a high qualifying score and a win at round 5, if somehow both Tommy and Ron are unable to qualify. It's a long shot, but this is drifting, and crazier things have happened.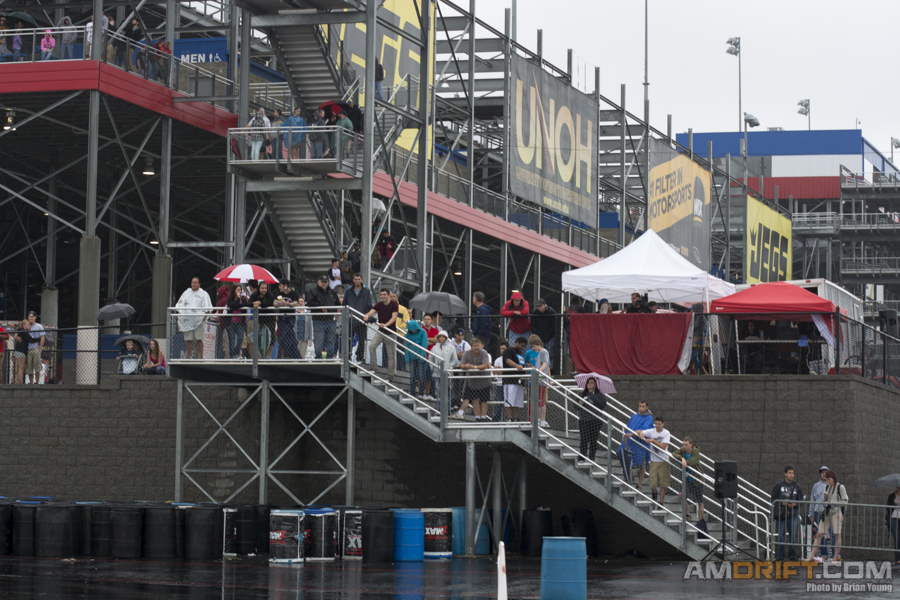 You'll notice a complete lack or tire smoke in this album. Streetwise's Pro-Am series hasn't had much luck with the weather this year. Rain and lightning prevented the completion of round 2 in Florida. Round 3 which was also at zMax was finished in the rain. During round 4, it literally rained the entire event. Despite the weather, some spectators are still willing to get soaked in order to catch some Pro-Am drifting.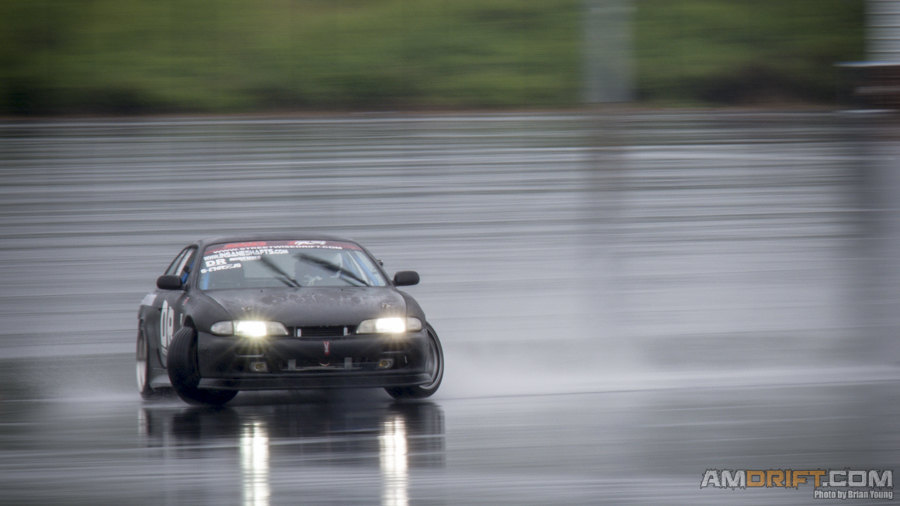 Ivan Klimovich won Streetwise's AM series last year and decided to make the jump to Pro-Am this year. He was still building a Pro-Am car and missed the first two rounds, but since has managed to qualify within the top 16 at rounds 3 and 4. Ivan will be someone to keep an eye on in the upcoming years as his Pro-Am program progresses.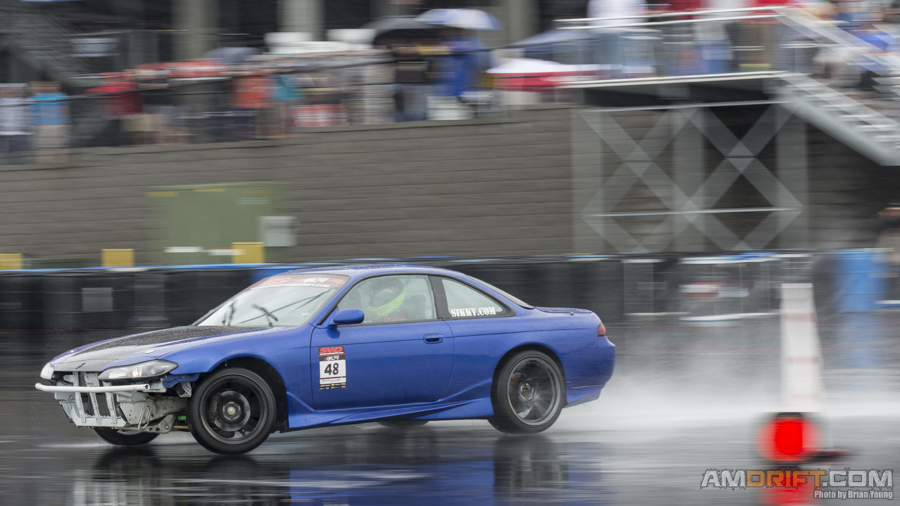 Austin Meeks showed up to an AM event a few years ago in what was basically a stock 4 door Infinti. He was hooked… and so was the whole family. Both Austin and his father built V-8 powered s-chassis cars with the help of Sikky Manufacturing for this season.  Austin has been traveling all over the east coast competing in both Streetwise Drift and USDrift events and continues to progress quickly with all that seat time. He'll be another contender in the upcoming years. Austin also recently became a father. Congratulations to the Meeks family.
Florida continues to represent in the series. Patrick Goodin and Jeremy Lowe earned their FD license in the series. Driver's such as series leader Alec Hohandell, Marco Telez, and Andrew Mensah (shown) now represent the sunshine state.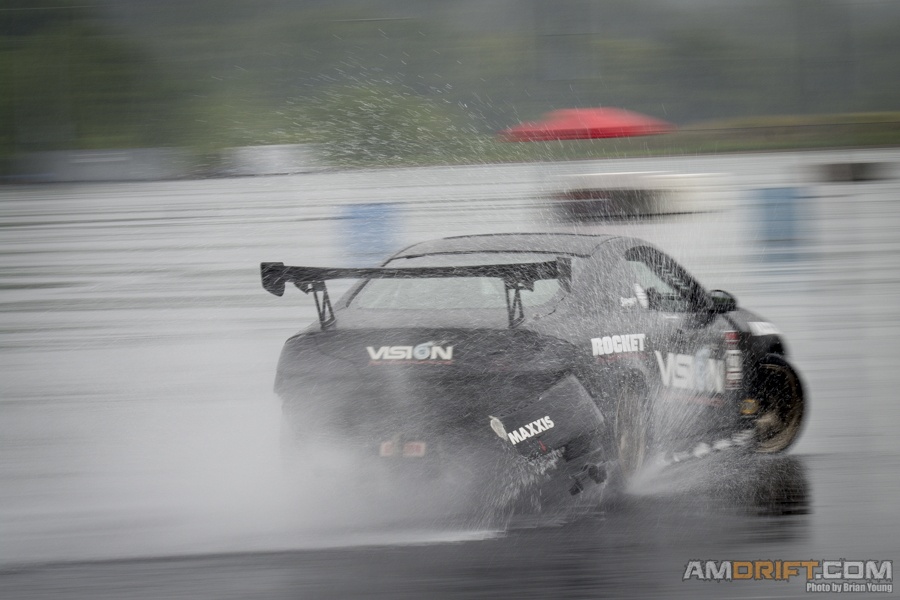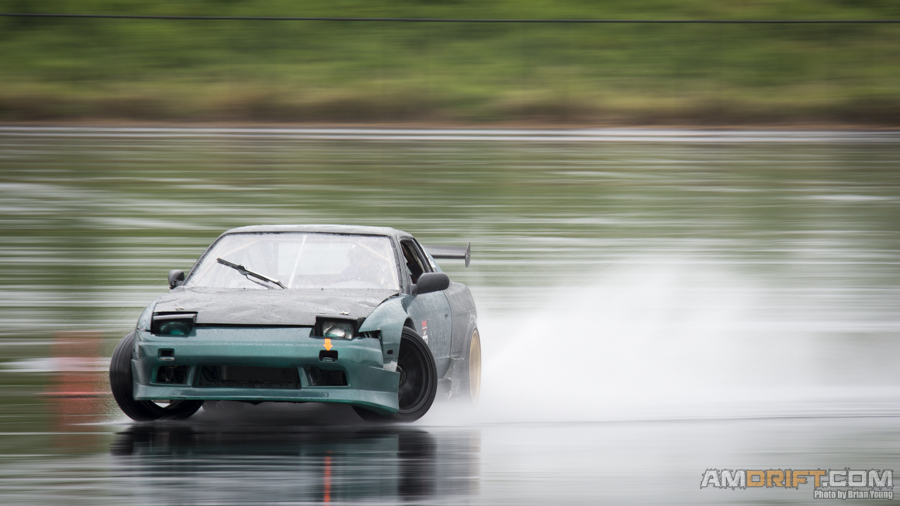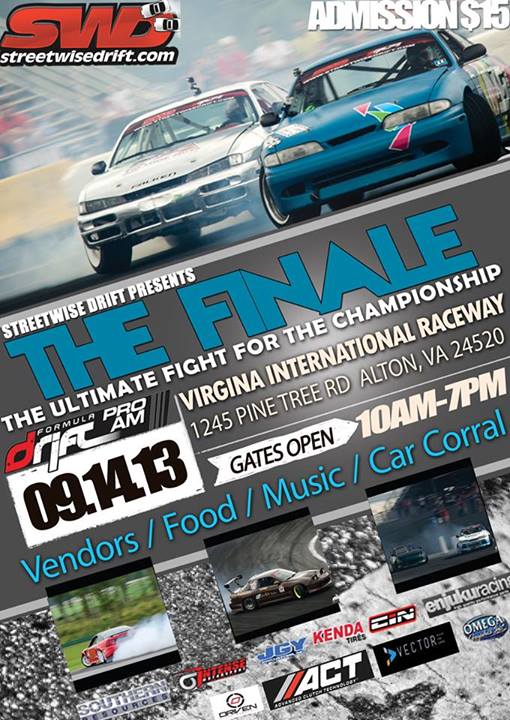 Come check out Streetwise Drift round 5, "The Finale", at Virginia International Raceway on September 14, 2013.