We had a chance to catch up with ProAm driver Brandon Patterson, to discuss his plans for the 2014 season. Brandon first started drifting competitively in 2010 in an sr20 powered S13. In 2011, he earned his professional Formula Drift license through Vegas Pro-Am. After the 2011 season, Brandon decided it was time to move to a new chassis and new power plant. He then began work on his LS3 powered S14. The car was not fully completed until late 2013 due to major phantom electrical issues and his involvement in school. Brandon's made the best decision to return to drifting in 2014.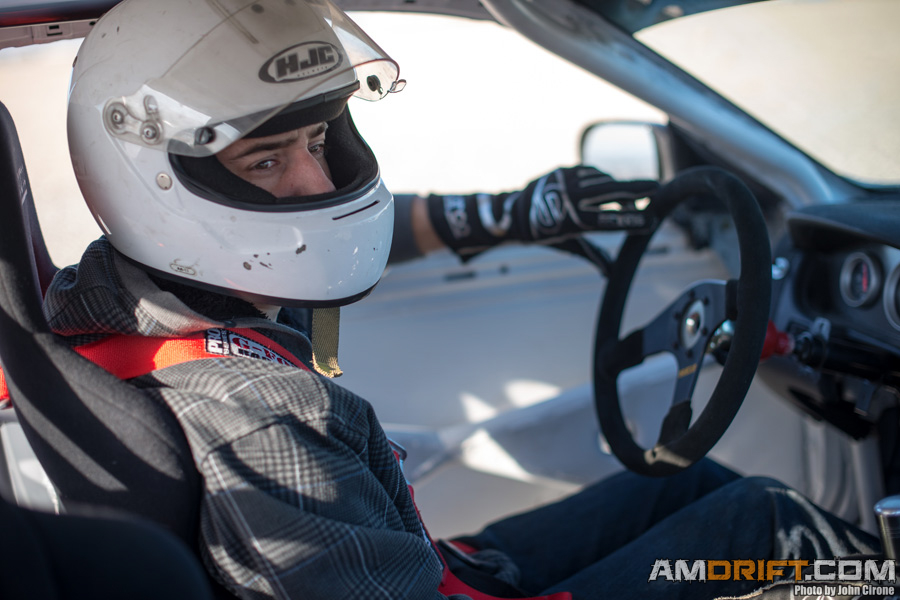 So tell us how you got into competitive drifting?
Honestly, I used to race competitive motocross when I was younger for a few years, and I feel that if your not competing, its not worth it. The crowds and pleasing the fan is what makes drifting worth while.
Can you tell us a little more about the car your running this season?
When I set out to build this car, I wanted to build it from the ground up. My previous car was pieced together after a good amount of time, and with this car, I started off with a bare chassis and built it up before it was ever drifted.
How about the power plant and suspension set up?
I decided to go with an LS3 because it is, relatively speaking, newer than any of the other LS series motors, and it still currently used in production cars. My set up is basic, but yet very competitive. I decided to keep with a simpler set up so that if parts ever broke, they could be easily replaced. My main focus was to make the car as reliable and simple as possible.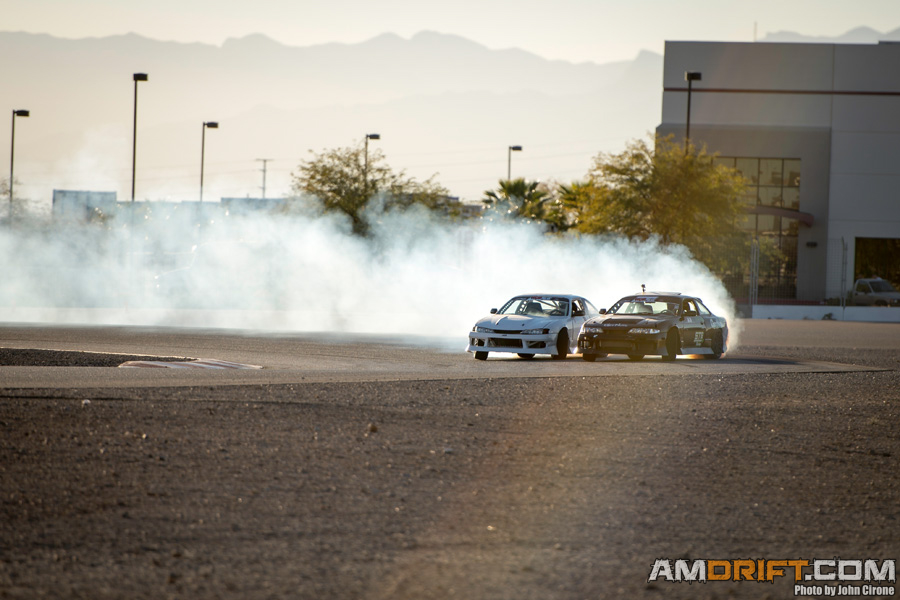 What are some of your goals for the 2014 season, and what events do you plan on running?
I plan on running every event that my car will allow, it seems to have a vendetta against drifting right now.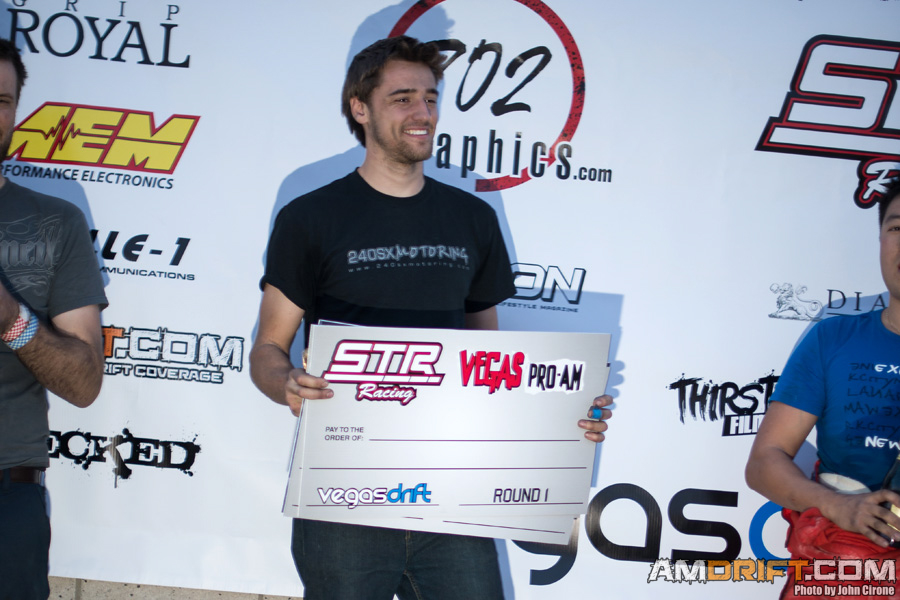 Brandon started off this season very strong with a first place finish in Vegas, at Vegas Pro-Am Round 1. Unfortunately, the motor decided to give out during a test and tune day a week ago at Willow Springs. Luckily for Brandon, he was able to find a replacement and is now going with a stroked and bored high compression LS3. We at AmDrift are excited to be watching Brandon and will be keeping with him throughout the season.