We had a chance to get with 2014 Formula Drift Rookie, Matthew Coffman, before the season kicked into gear, and ask him a couple of questions. We had the pleasure of watching him compete several times in 2013, and this guy is bringing something cool to the FD table! Hopefully 2014 is a good year for Matt and his team.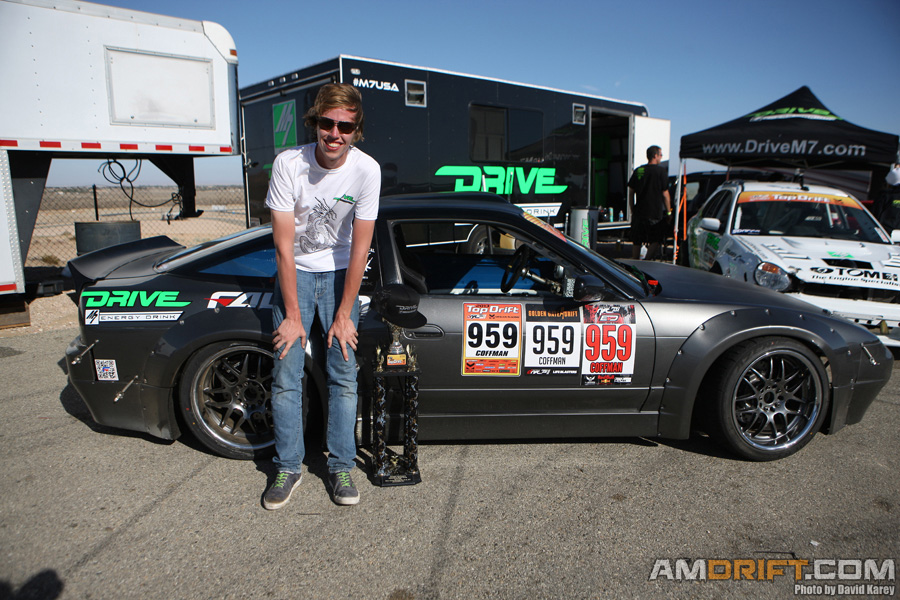 Q: How did you get into cars?
A: I grew up around the drag strip, so I just had a natural urge towards cars growing up. When I wasn't even two years old yet, my parents said I had figured out a driving line was the fastest way around the track, using hot wheels and a rug with a race track printed on it!
Q: How did you get from the drag strip to drifting?
A: It came naturally for my love of motorsports which grew into all areas; but I was also raised watching old Le Mans videos, and the drag strip was just super close.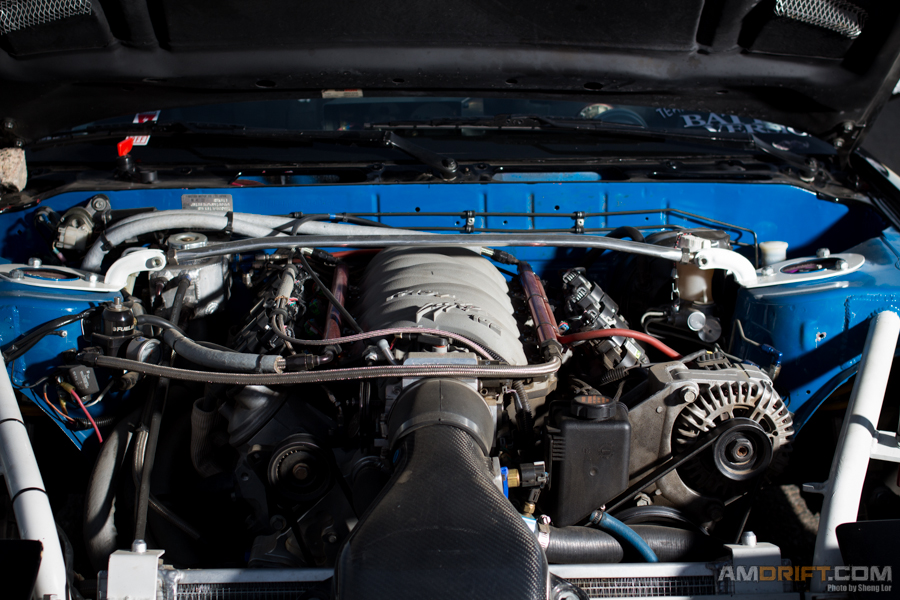 Q: What is your set up for motor, suspension, etc.?
A: We run an LS7 with a cam, valves, and a big intake. We are lucky enough to be helped out by KW Suspension, so we used their set up with Battle Version arms, along with Rays Wheels wrapped with Achilles tires.
Q: What events are you planning for this coming season, and are you sticking with your current car or building something new for the new?
A: We plan on running the full series of Formula Drift, a few Rally America events, and we also plan to run WRC Mexico and Canada! The car for next year is currently under development and is unfortunately being kept a secret.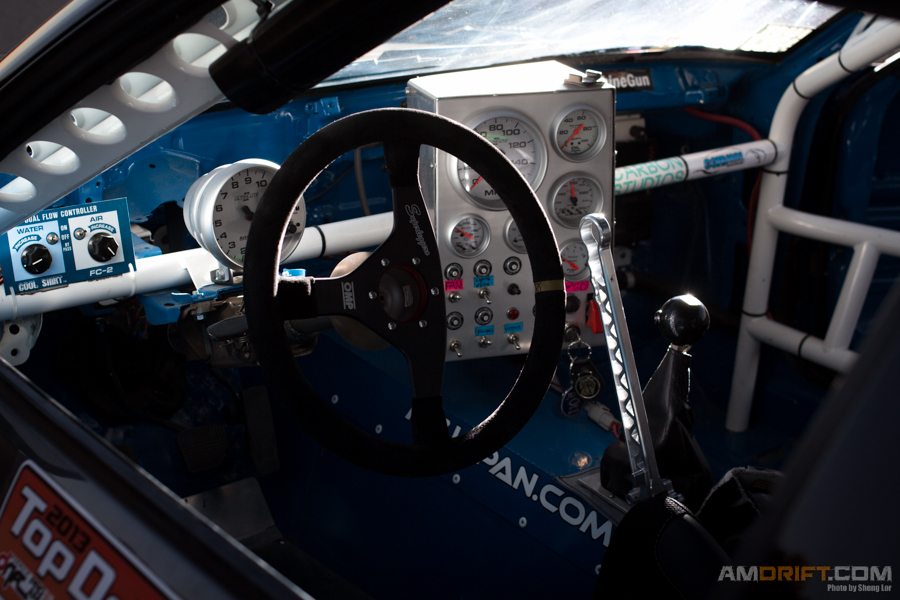 Q: Is there anyone specific that you would love to go against?
A: No one in specific. I would like to set no expectations for myself this year, and would like to make it as much learning experience as possible for me and the entire team.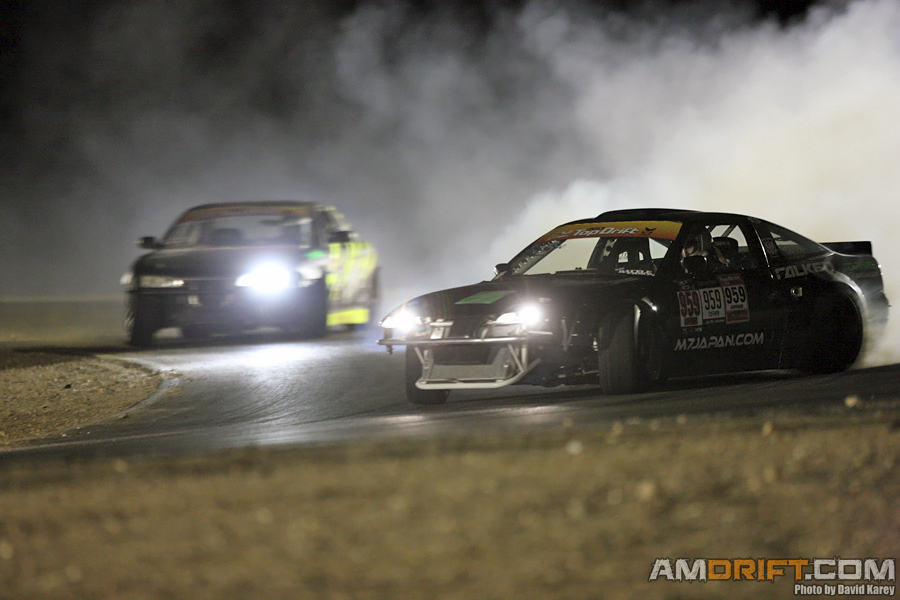 Q: Do you have any idols in drifting or any automotive sporting in general?
A: Absolutely! None of them from drifting unfortunately, but some them most came from rally and other disciplines. Ayrton Senna for his pure ability to drive and his connection to God, Colin Mcrae for his unreasonable ability to go fast in places people weren't supposed to and where others said it couldn't be done. These are pretty much the main two, but the amount of people I idolize is simply too large of a list to put down.
Q: Where did you get your license from, and are there any regrets you have in any competition or your car?
A: I got my license through the Golden Gate Drift Series, I have no regrets about how the car has come along at all. It has been the solid build that we needed!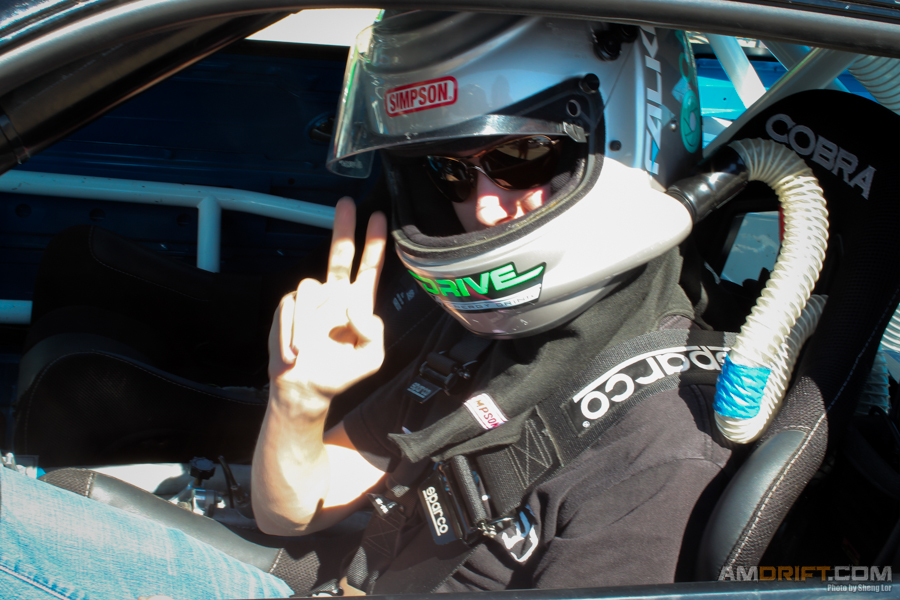 Q: Who would you like to thank?
A: I would like to thank a ton of people…I have to thank my friend Corey who ran the drift series in my home town, if it wasn't for him we wouldn't be doing this. Also, thanks all the kids from my hometown that always believed in me. I want to thank Luke at the Golden Gate Drift for hosting an epic home series for us. Luke Longberger, for helping us get the car dialed in and helping me nail my first backwards entry. Calvin Wan for helping get my head in the right place. Charlie at Just Drift for believing in us and helping us get to where we are now. My mom for her consistent support, and God for always having my back. My team OF COURSE. Without them I'd just be blowing up KAs at local events. Thanks to Edward at Carbon Studios and the rest of the Carbon Crew for their unconditional support. Thanks to Justin and Joe at Tandem of Die for giving me the inspiration that some Medford boys could go somewhere. A huge thanks to Rathyna at Wrecked Magazine for hearing my story, sharing it, and helping me get where I am. Countless amount of media sources that have our backs such as AmDrift, Lifeblasters, Daniel Baxter, Gear Bangers, OMG Drift, Boosted, Panty Heist, Peww Peww, Larry Chen, LC Goodman, William Nourse, FRSports, Winding Highways, NOXY, C. Campbell and countless others… it's too hard to name them all. But I can never stop saying thanks to anyone who just is kind to us and makes what we are doing as great as it could be.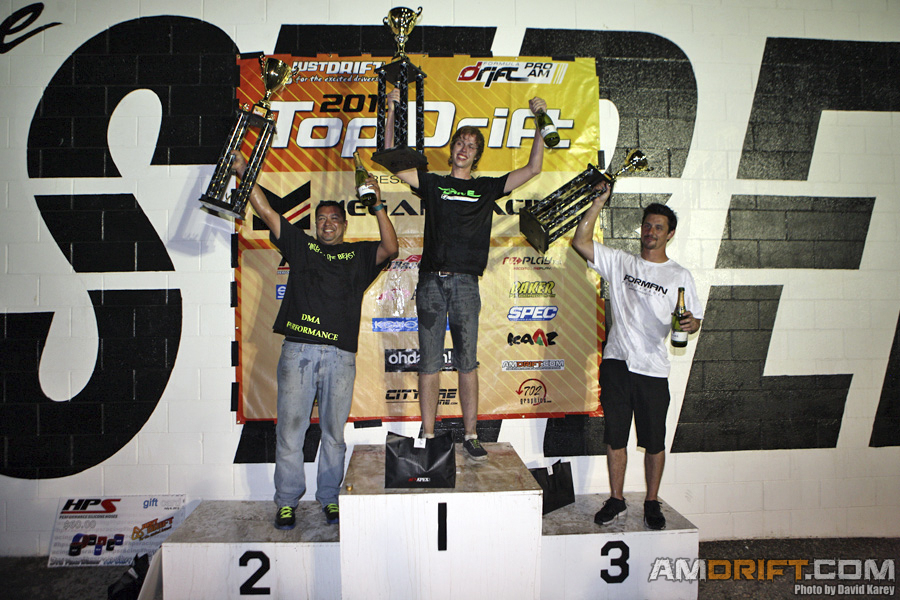 Keep an eye out for the reveal of Matt's 2014 FD car, and don't forget to go and check out Matthew's webpage: http://coffmanracing.com/matt-coffman
Follow him on Instagram: Coffmanracing
Like him on FB: http://www.facebook.com/CoffmanRacing