Golden Gate Drift held its first round of the 2014 season this past weekend (March 1-2), at Stockton 99 Speedway in Stockton, CA. March 1st was actually a practice day, but we weren't able to make it up for the relaxed day before the Sunday competition.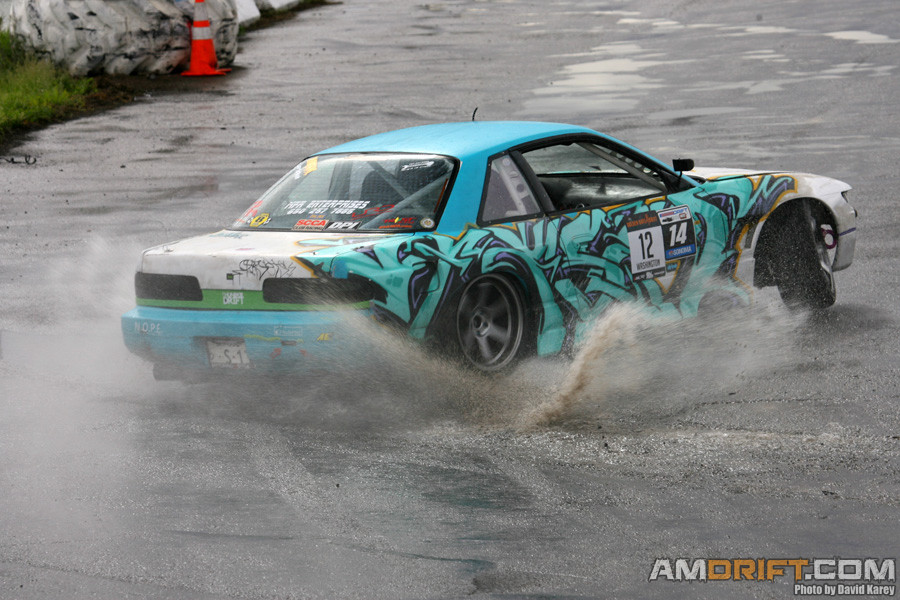 The weather had been looking bad days prior to the event, so everybody was hoping the day would go by without rainfall. That didn't happen, and rain ended up playing a huge role in determining who was going home with a podium finish, and who was going home right out of qualifying.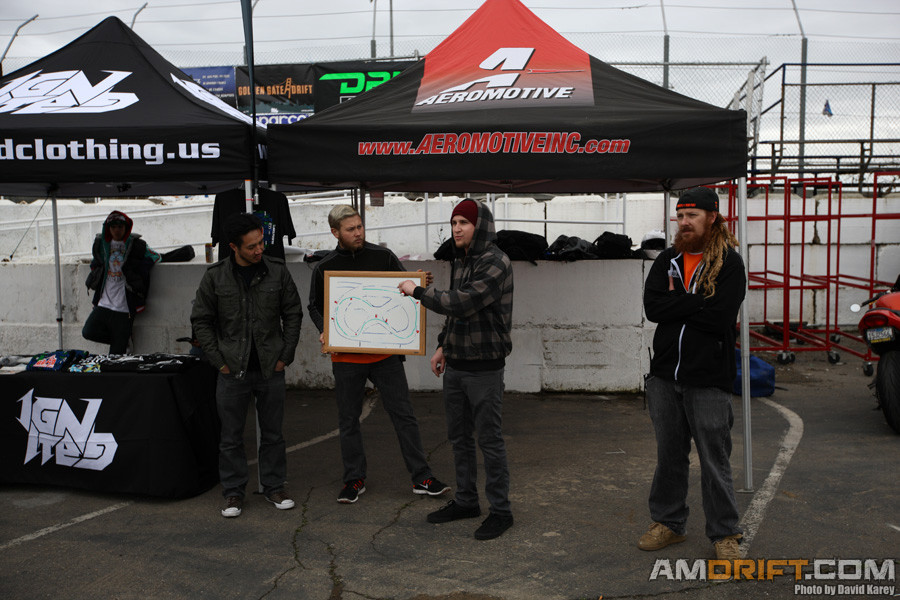 The judges for Golden Gate Drift are Calvin Wan, Pat Mordaunt, and Matt Field. Would the drivers be able to deal with the combination of wet and dry to pull off a good enough score to qualify?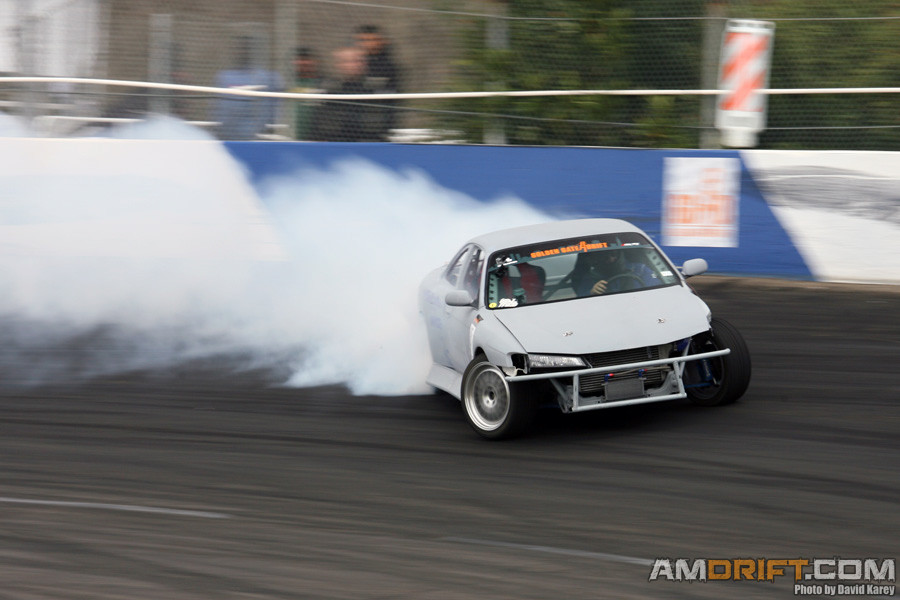 Qualifying started out dry, and turned into a wet mess as the session chugged along. The first quarter of drivers were blessed with grip, while the majority of drivers were dealt a crappy hand via Mother Nature.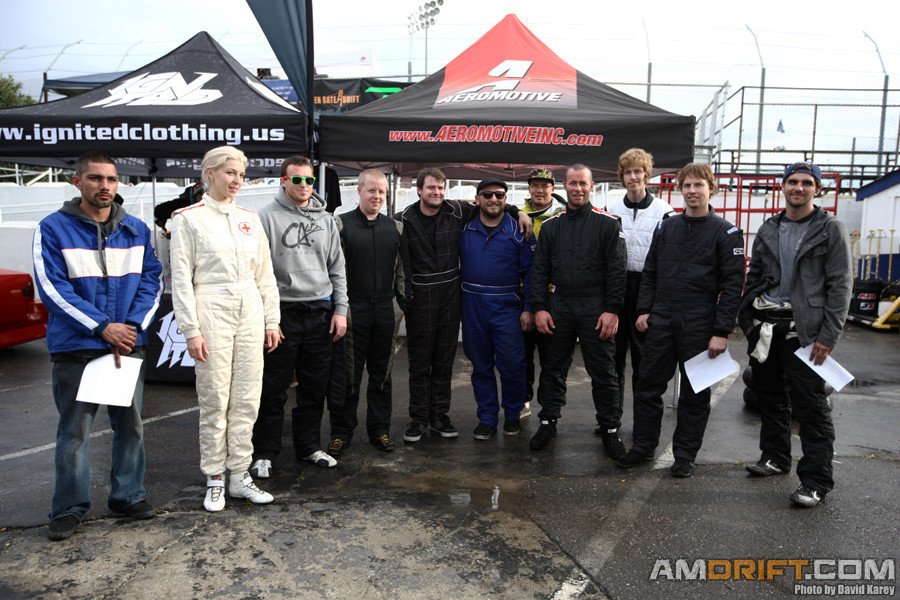 When all said and done, the qualifying results were in.
Matt Coffman – 87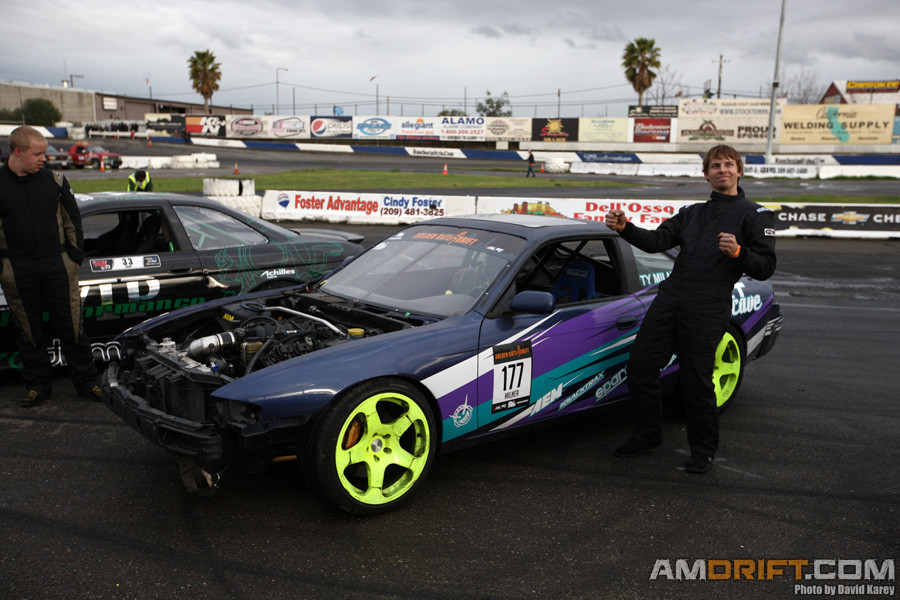 Ty Milner – 76
Joe Busto – 62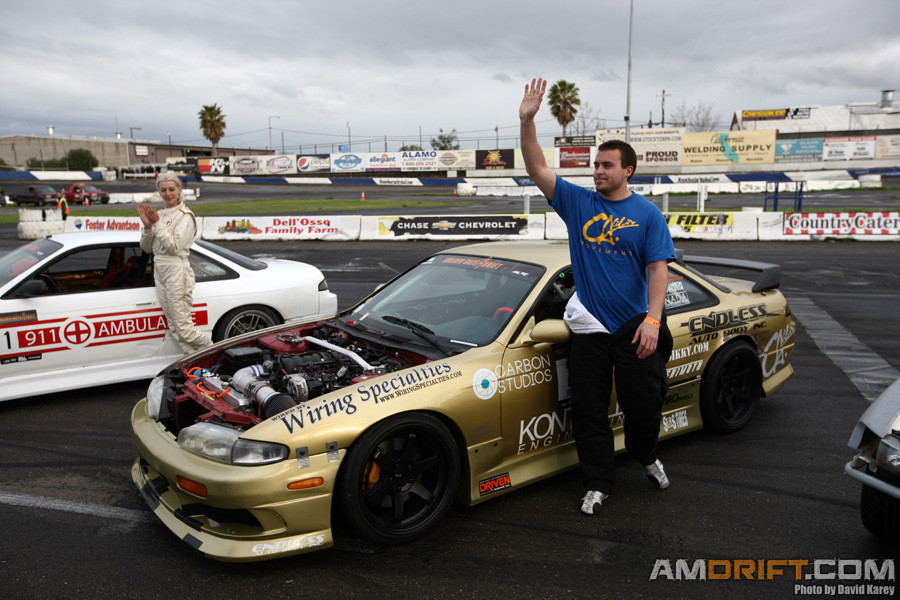 Ryan Rasberry – 58
Alex Heilbrunn – 57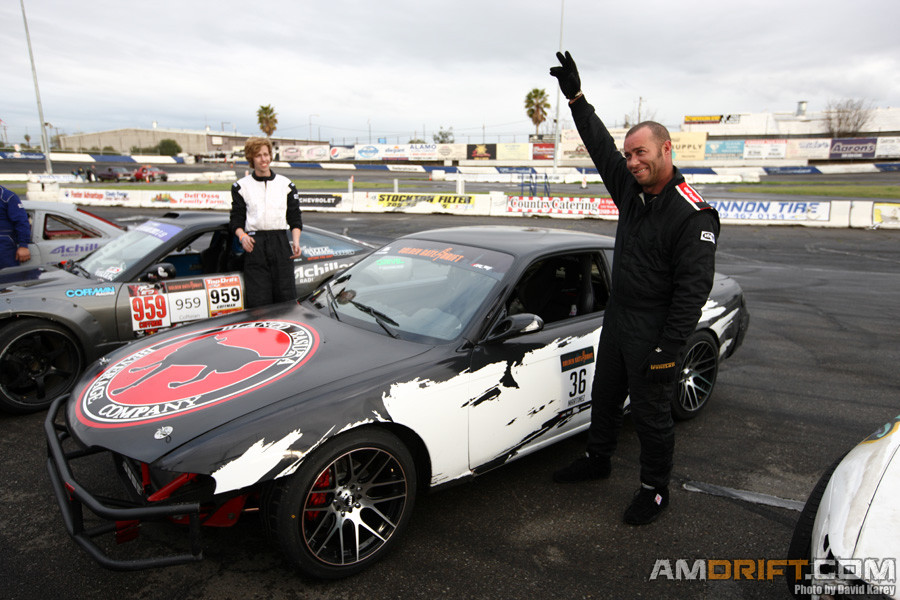 Eric Martinez – 56
Faruk Kugay – 55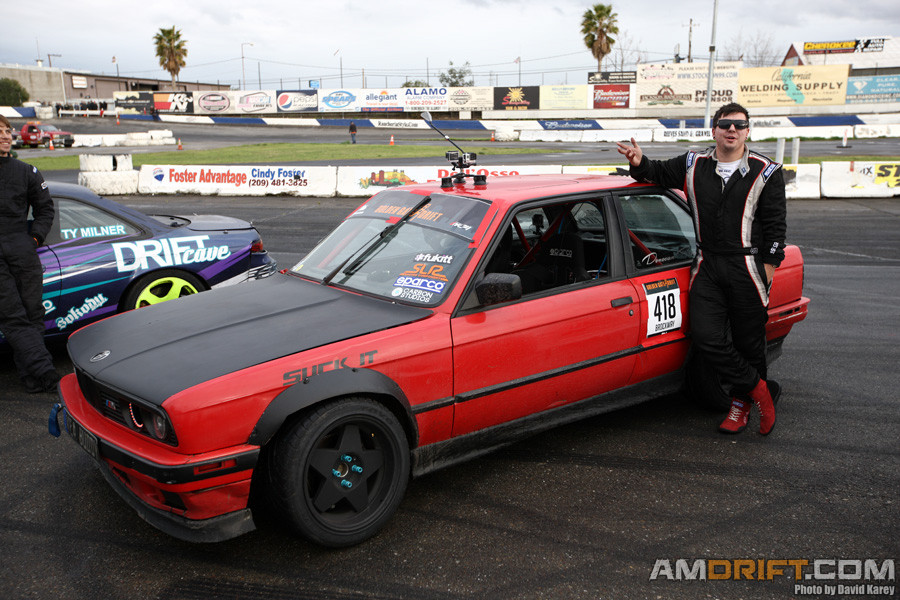 Donovan Brockway – 44
Ekatarina Sedykh – 41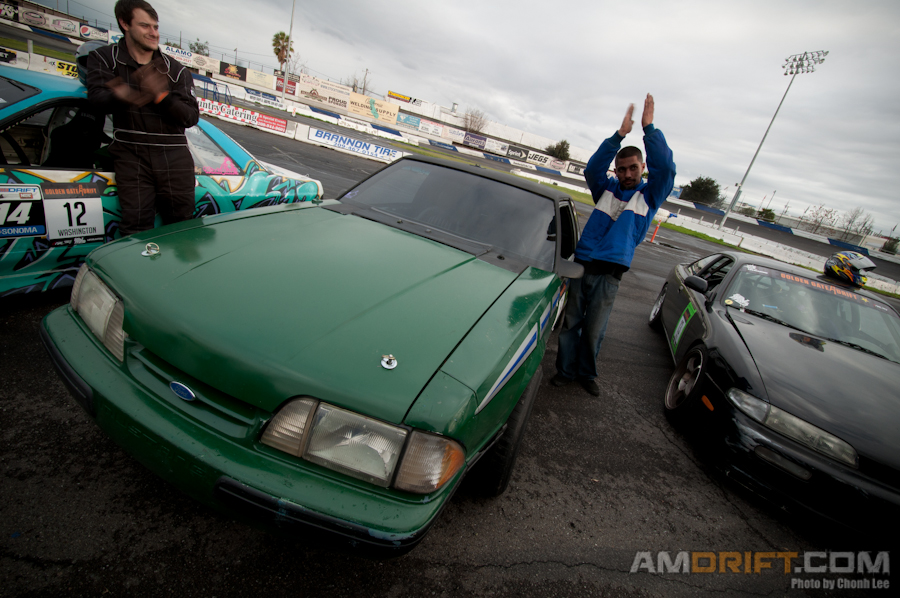 Robert Pascua – 40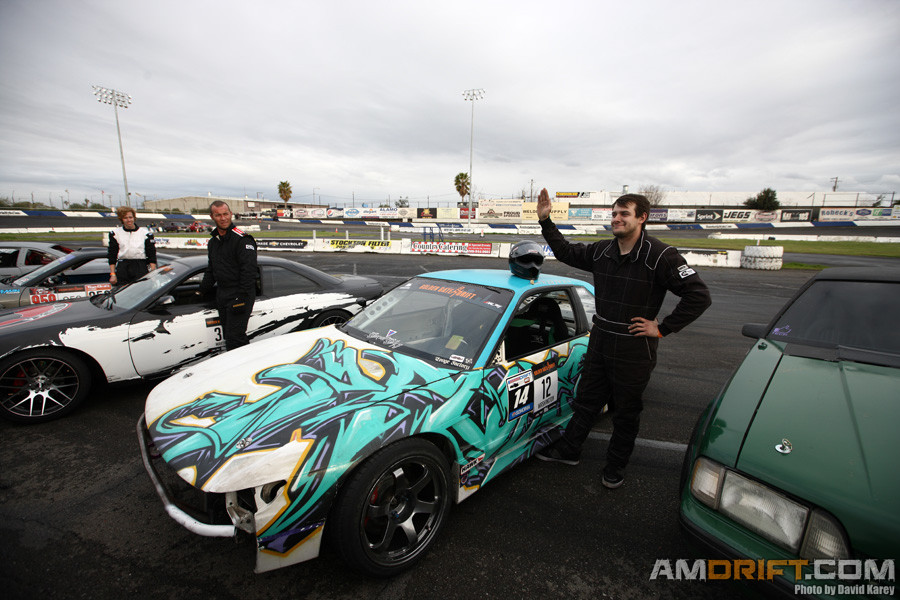 Mark Washington – 30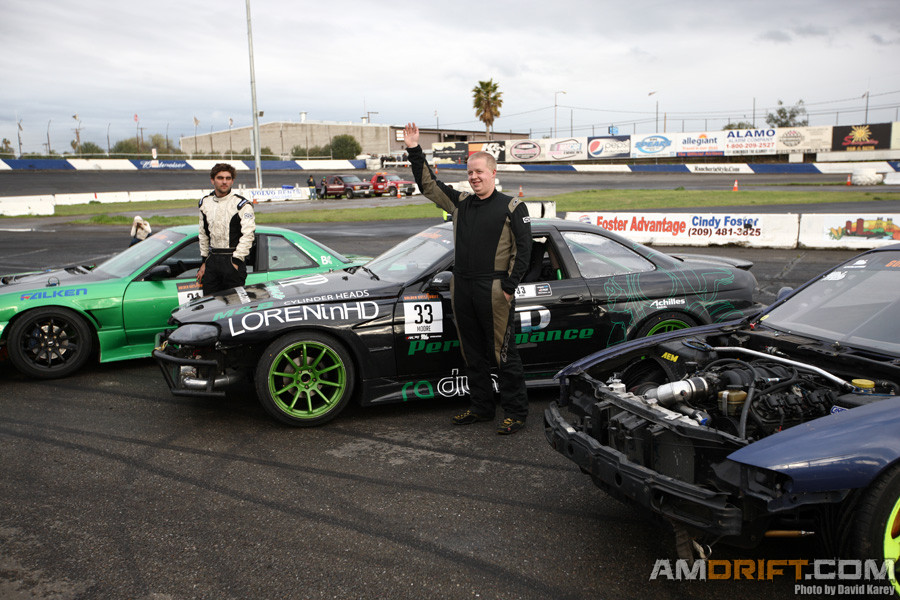 Cameron Moore – 27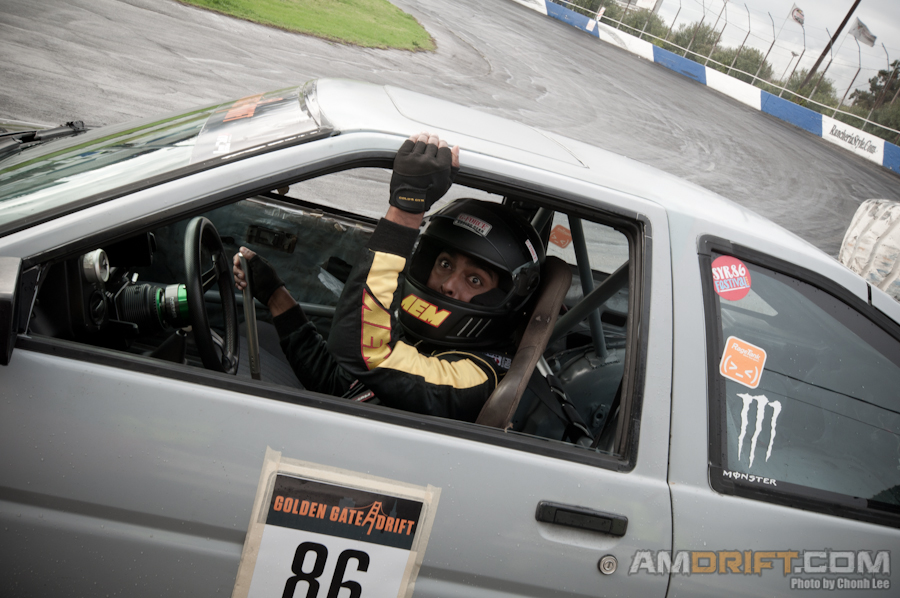 Alveen Gideon – 0
Tuan Le – 0
Bryan Ramos – 0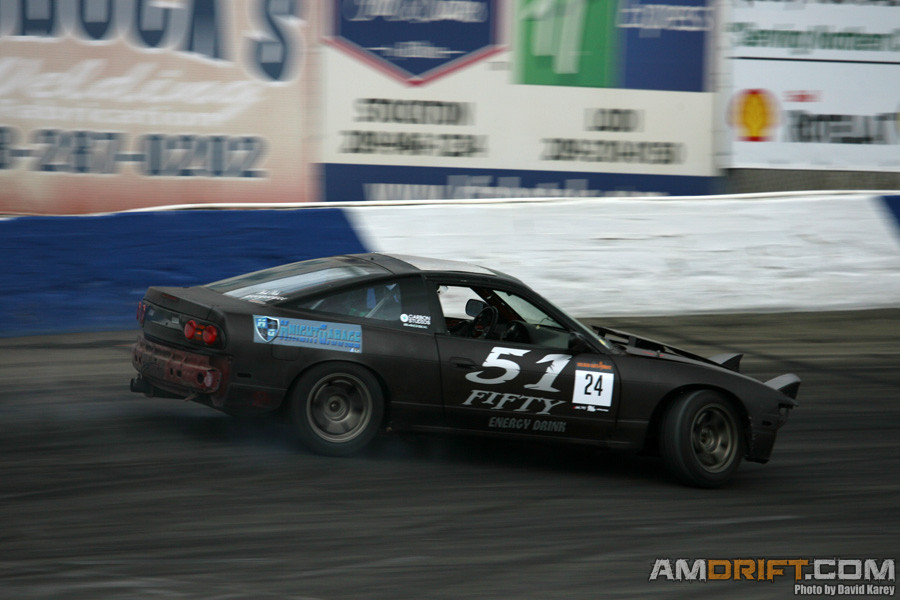 Evan Bogovich – 0
Jose Flores – 0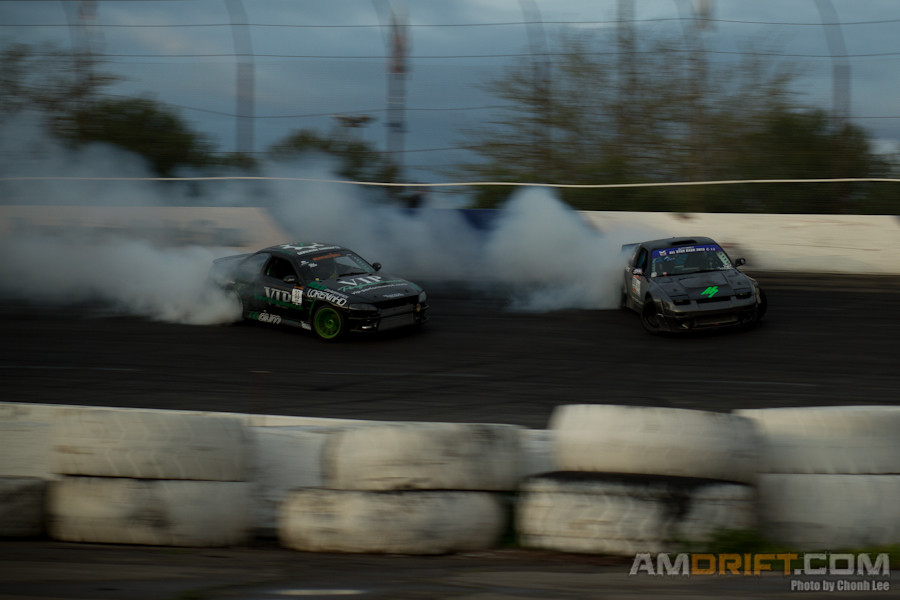 After a short break, drivers hit the track and battled it out despite ever changing track conditions, in a unique "Top 12" field, until 1st, 2nd, and 3rd place finishers were decided. Golden Gate Drift will not give scores just to fill qualifying spots to have a Top 16, as preparing drivers for Formula Drift professional standards and expectations is a goal of the series.
The battle for 3rd was Cameron Moore vs Eric Martinez. Eric took lead on the first run, but Cameron was able to follow the line all the way to the finish. Come time for Martinez to follow, he spun and tapped the wall behind Moore, giving Moore the win.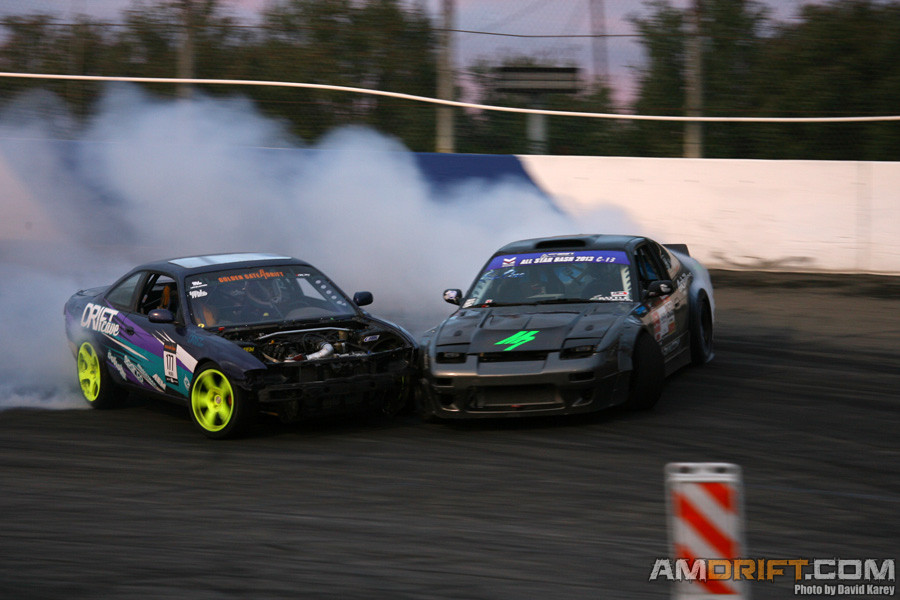 In the battle for 1st place, Ty Milner would face Matt Coffman. In an interesting run to say the least, Matt led first with Ty behind him. Ty had a hard time keeping up to Matt's beastly S13, so he cut it down low on the last bank to close the gap, only to come too close too fast right before the finish line, hitting Matt right smack in the front passenger wheel, breaking Matt's suspension or steering. Coffman made it off track and forfeited with a lack of time to repair the vehicle, giving Milner the win….interestingly.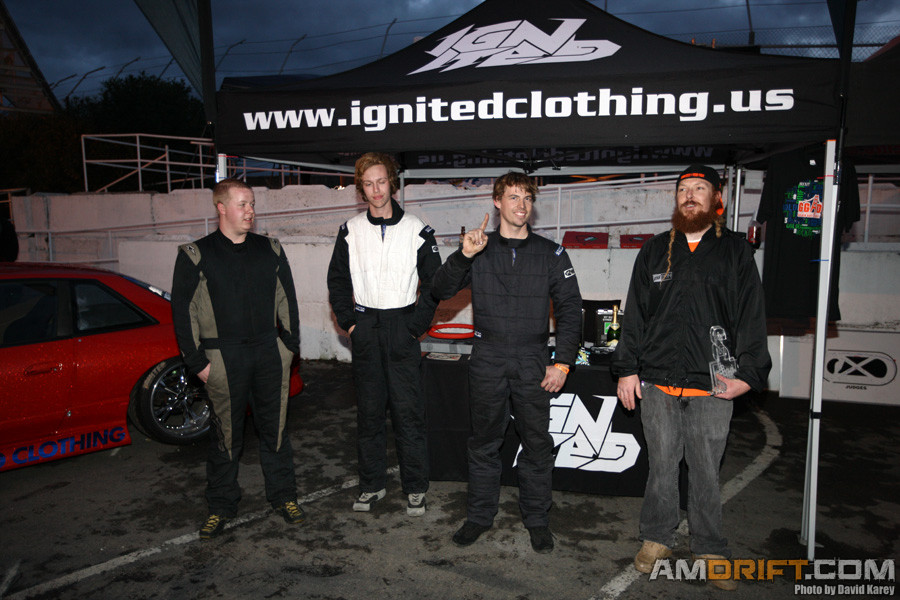 Congrats to Golden Gate Drift round 1's top 3 finishers. Ty Milner – 1st, Matt Coffman – 2nd, and Cameron Moore – 3rd.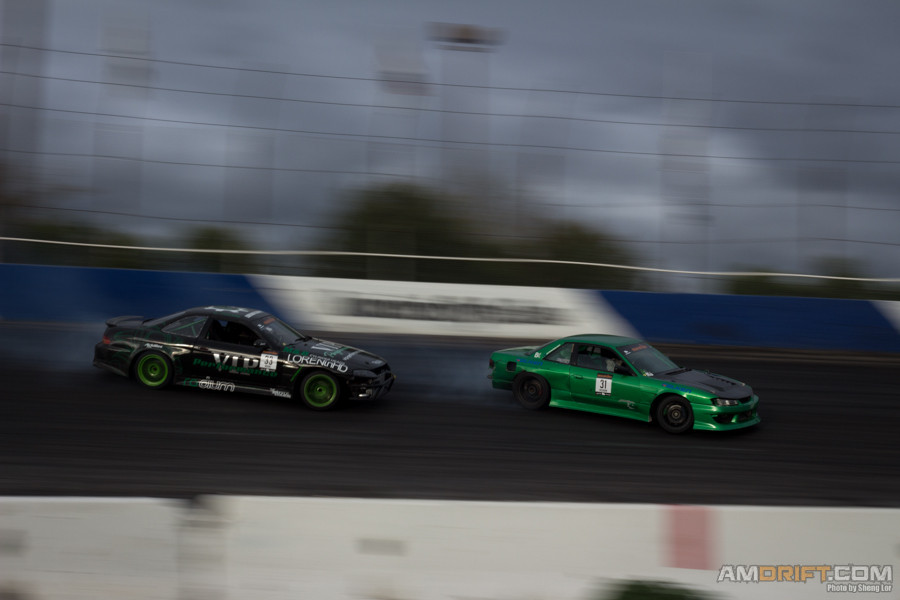 We would also like to recognize all drivers who came out to this event by sharing a huge gallery of photos for downloading and sharing. We will be heading back up for round 2, so stay tuned for more Golden Gate Drift coverage from the AmDrift team!
P.S., when Ty Milner says he will jump in a lake if he wins, he means it!