As a precurser to Formula Drift Round 1, Just Drift held its own first competition of the year this past weekend at Willow Springs Raceway in Rosamond, CA. Top Drift Round 1 brought out nearly 60 drivers and cars to compete in the popular Top Drift, which is an official Formula Drift licensing series. From what we saw at Round 1, we are excited to see what the rest of the year brings, because drivers are really stepping it up and the competition is getting crazier and crazier every year.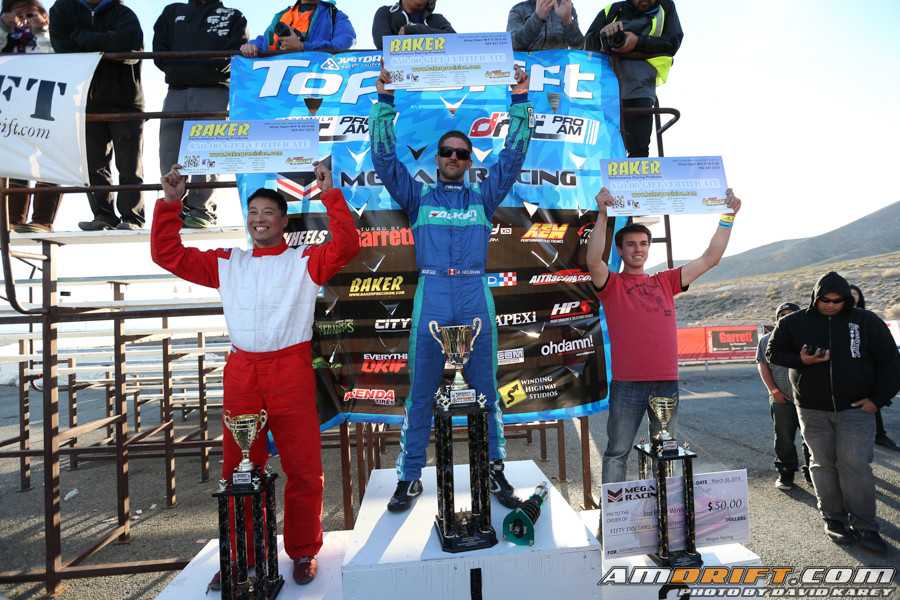 After a talent filled bracket of 16 top qualifiers was broken down, Alex Heilbrunn was able to hold on to win 1st place, Spike Chen 2nd, and Daniel Giraldo 3rd. Congratulations to the winners of 2014 Top Drift Round 1.


We apologize for the quick report, as this week is super crazy with FD being in town and several of us performing team duties, so enjoy an action packed gallery of 1000 photos from Top Drift Round 1!
See you all at Top Drift Round 2, May 24-25, 2014 at Willow Springs Raceway!