After a long, tiring, but exciting year of Formula Drift Pro Am, the pro licensing season is quickly coming to an end. Just Drift held their final round of their Formula Drift licensing series, Top Drift, this past weekend at it's home at Willow Springs Raceway. With the final round of the Southwest Drift series just around the corner this coming weekend, a couple familiar drivers to the Pro Am scene locked in their earnings a series early.
Joe Tardiff and Trent Beechum were the boys to watch this year. Both drivers quickly set the pace of the Top Drift series, bringing a level of competition that shows they are on the right path to be strong performers if and when they move on to Formula Drift.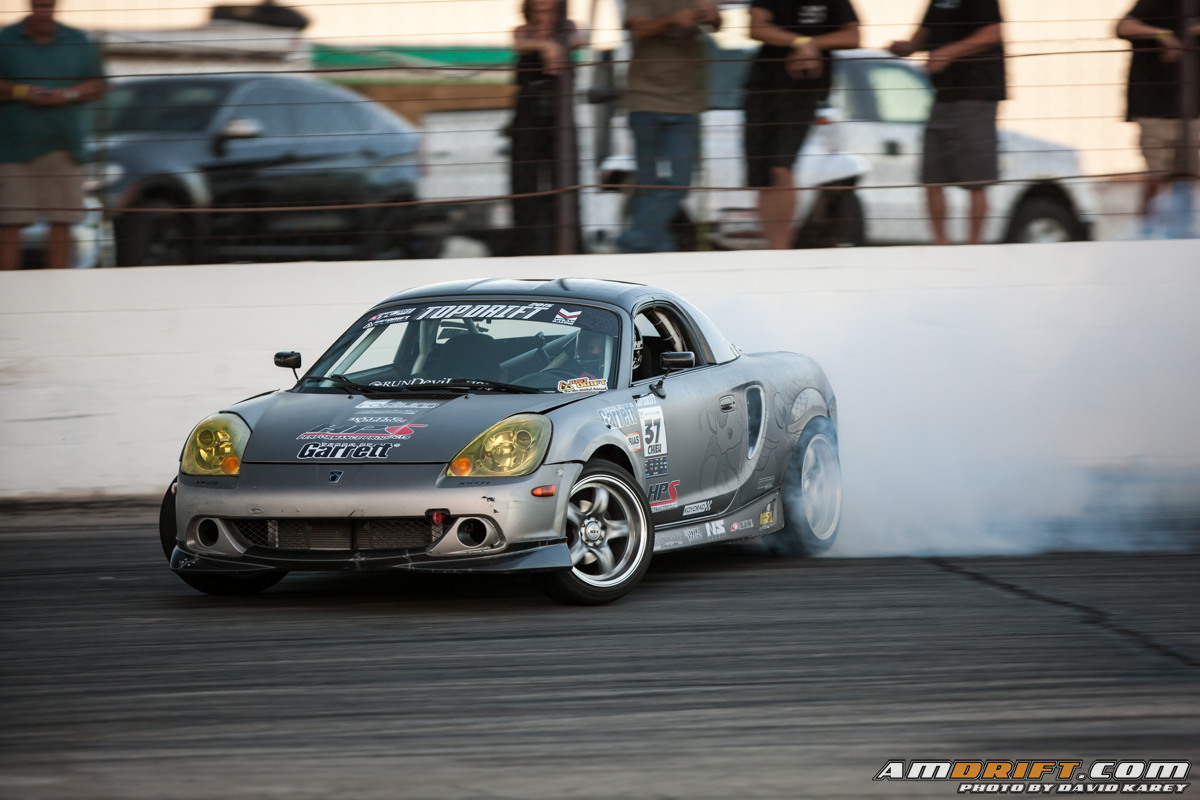 Hometown hero Kenny Chieu battled his way through the ranks, piloting a borrowed S13 the first half of the season, and pushing his battered soul Toyota MR-S to the limit through round 4.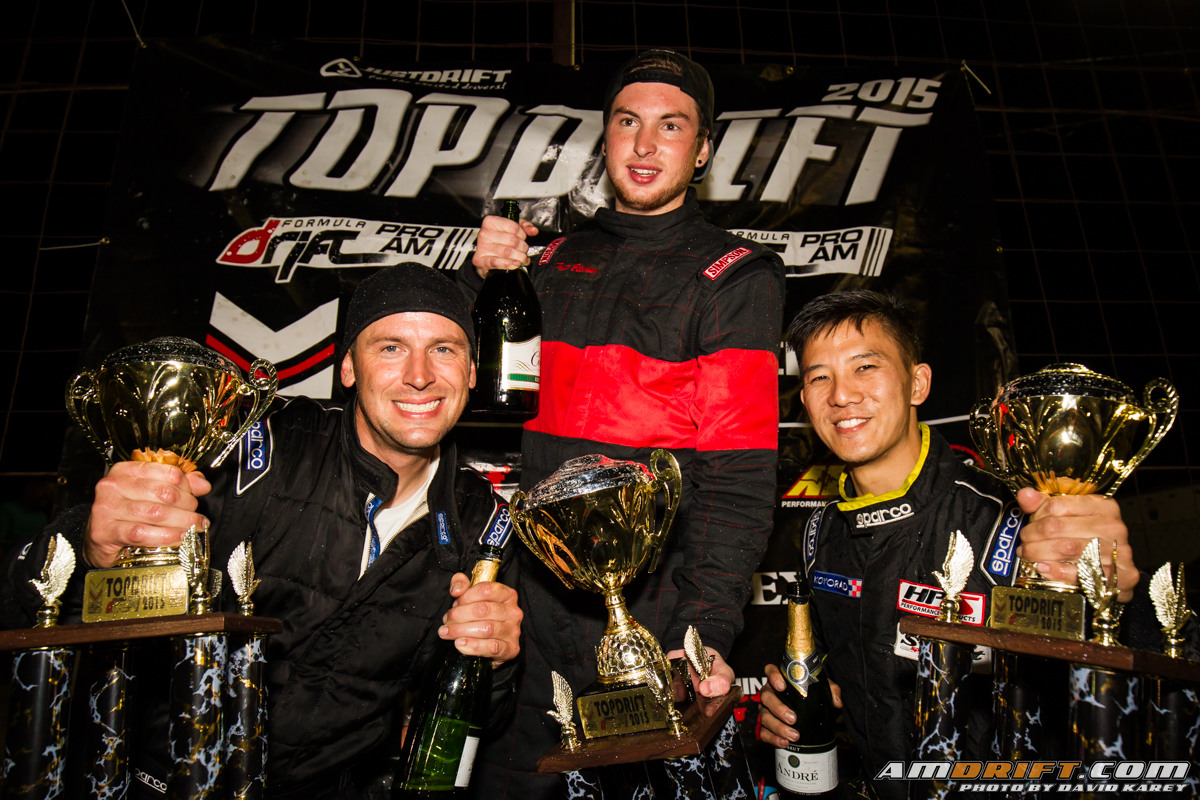 Hard work and determination combined with amazing crews and support from family and friends, paid off for these gentlemen. Trent Beechum finishes 1st as the 2015 Top Drift Champion, Joe Tardiff comes in 2nd, and Kenny Chieu ends it in 3rd. All 3 drivers earn their 2016 Formula Drift Pro 2 license.
Tardiff and Beechum faced each other in the final battle of Top Drift Round 4. Beechum had been driving impressively strong all night long, but Tardiff dug deep into his bag of whoop ass and pulled off a victory.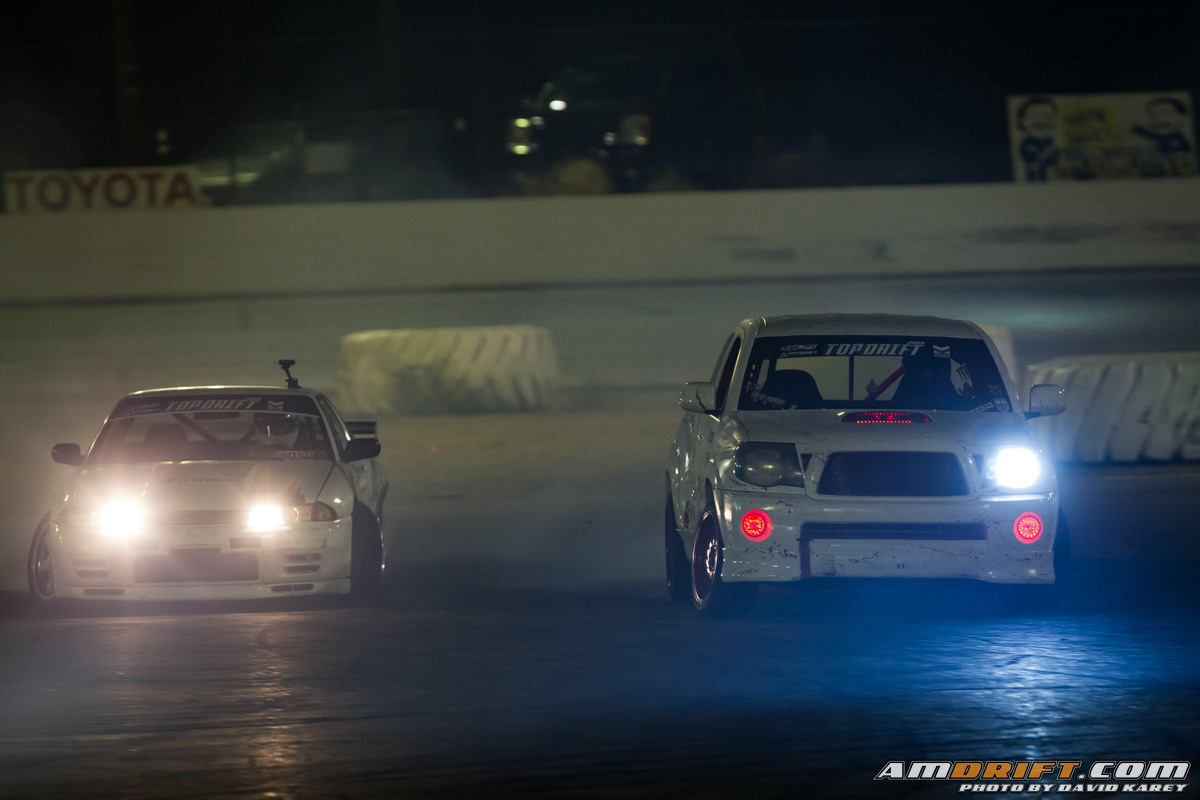 The battle for third saw some of the lower powered cars of the series driven by Brian Nimmo and Jason Kim. Nimmo has been shocking spectators with his unusual Toyota pickup all year long, making it do things it wasn't meant to do, but Jason Kim was able to figure out Nimmo's technique and earn a win.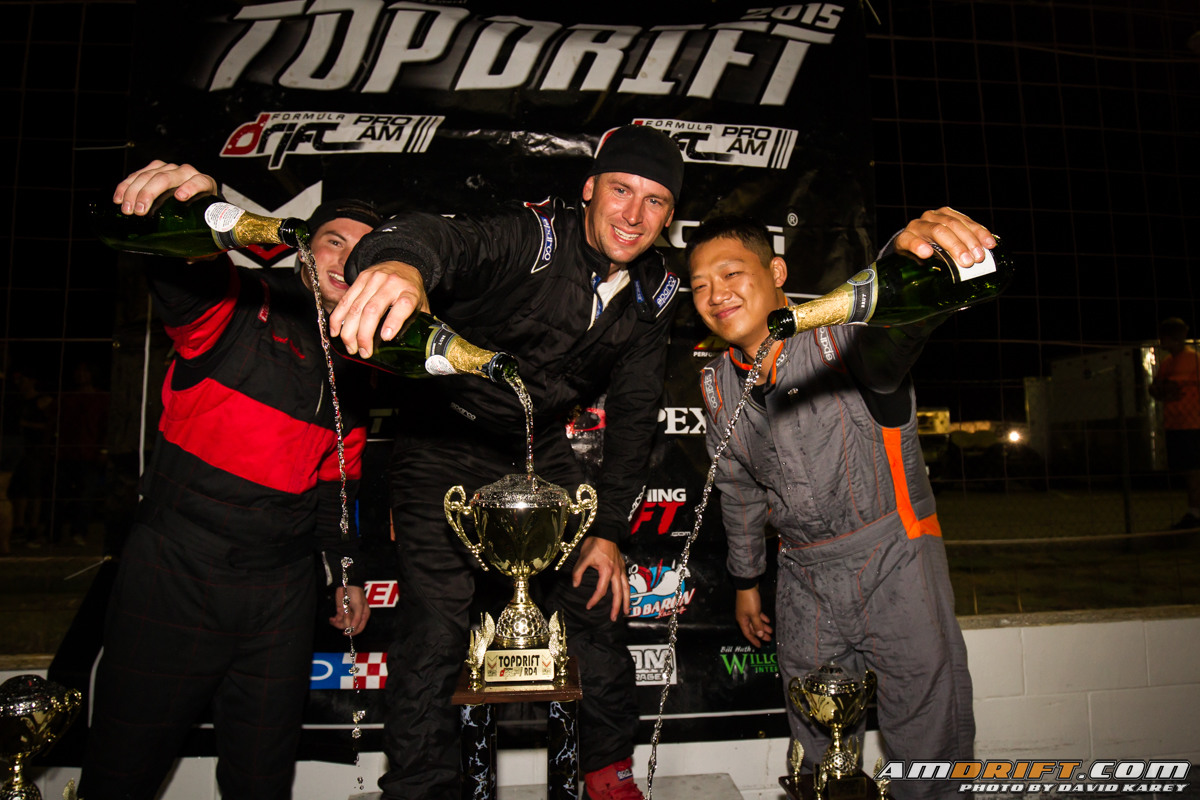 Top Drift Round 4 podium:
1st: Joe Tardiff
2nd: Trent Beechum
3rd: Jason Kim
The fun isn't over yet. There are plenty of Just Drift events on left on the schedule. All Star Bash is THE event to attend, and it's one weekend after the final round of Formula Drift at Irwindale. Check out the schedule, and then enjoy the Top Drift Round 4 gallery.