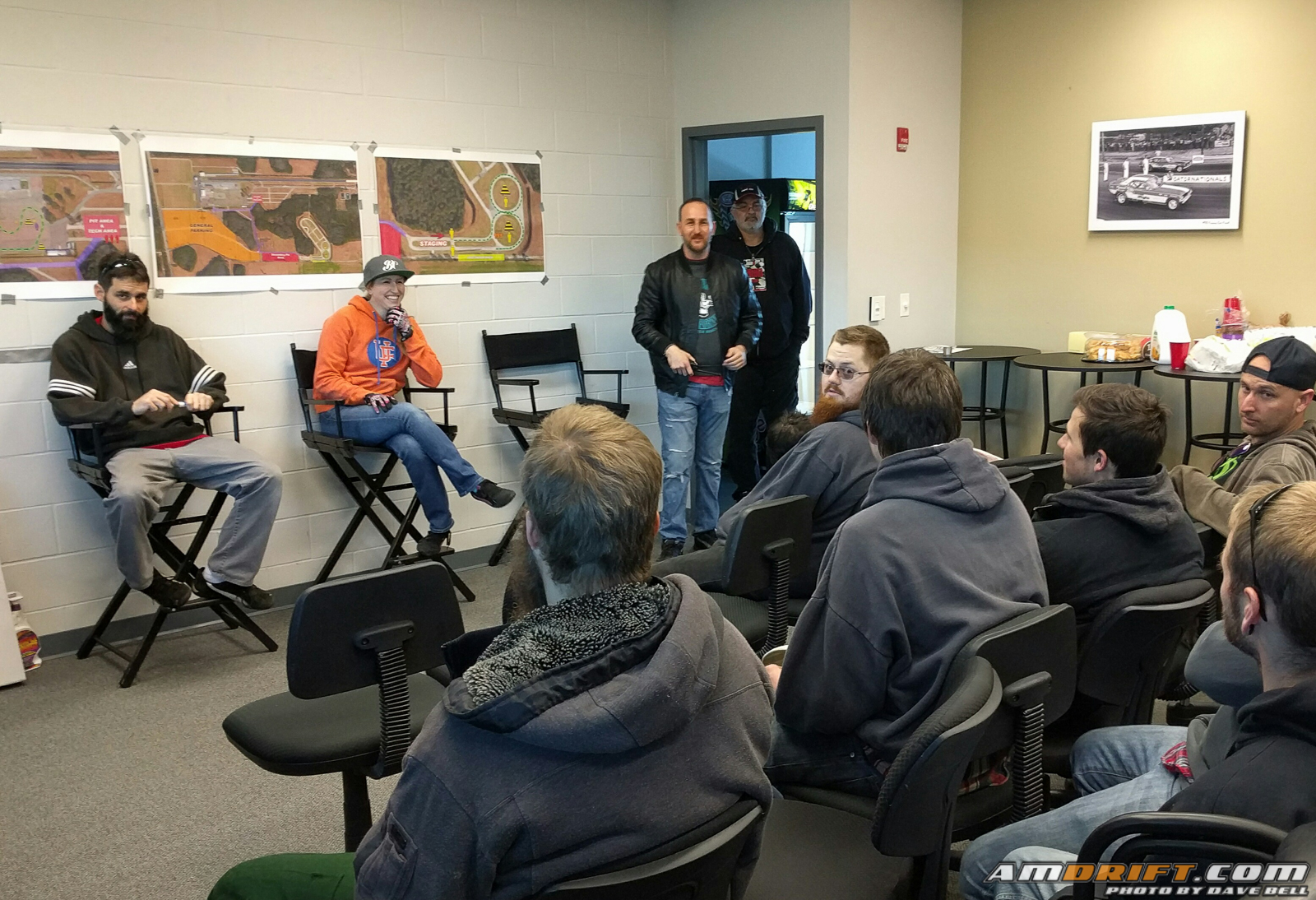 The organizers behind The Grand Drift Championship Round 3 / Gator Drift bash started the morning meeting by stating how much they valued the drivers attendance, and reinforcing how important these events are to drifters in the state of Florida because venues are becoming harder and harder to come by.
This is absolutely true, especially when you have headlines like the Three Palms Speedway of Miami, FL eviction notices making the rounds in Florida news outlets this year. There are plenty of ovals in Florida, but drivers are always looking for variety new challenges, in-addition to somewhere safe and legal!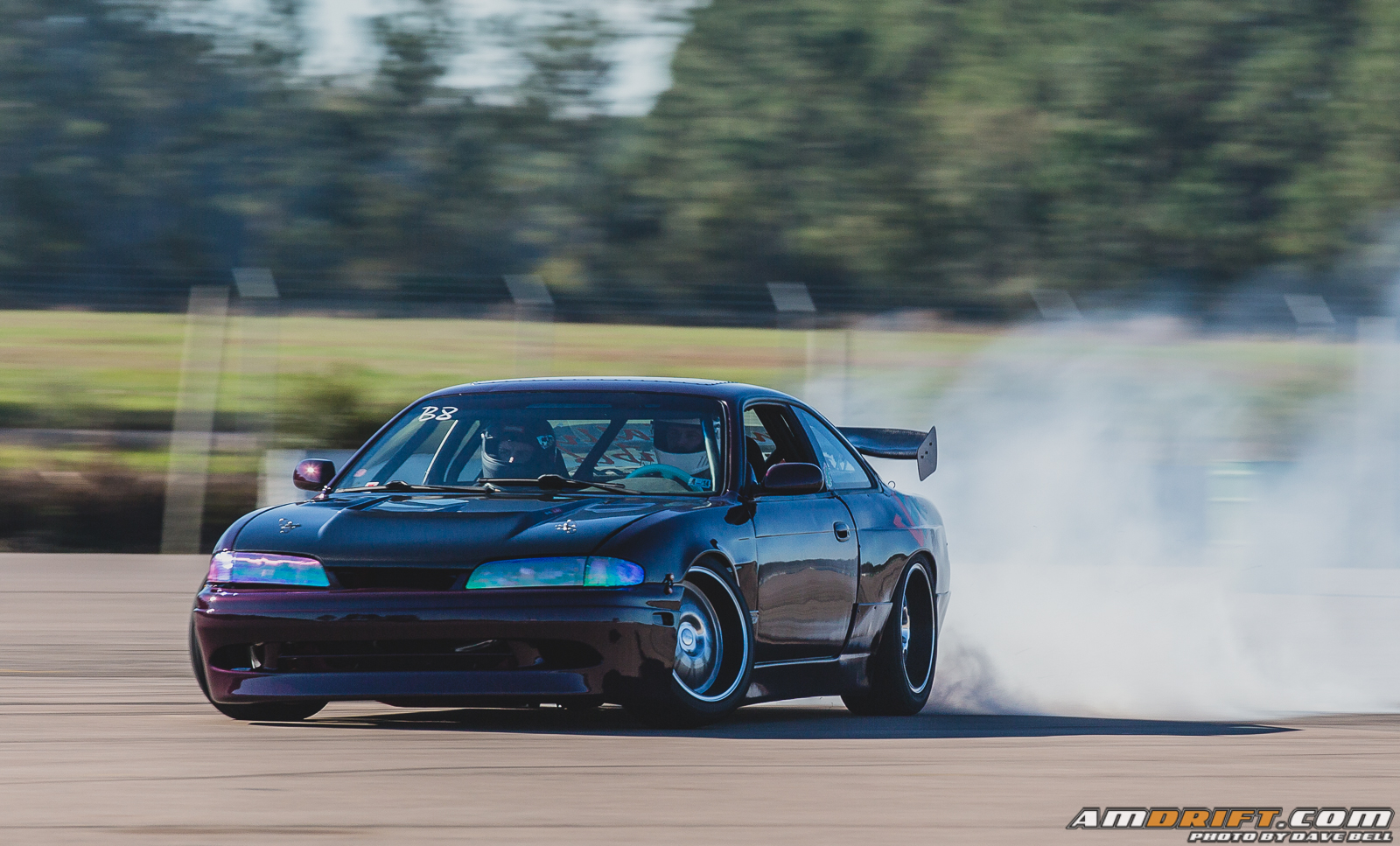 The event this past Saturday December 19th, took place at Auto Plus Raceway in Gainesville, FL, home of one of the most famous ¼ mile tracks in drag racing and the Gator Nationals NHRA race every March. No, drivers would not be using the main track, but rather 2 different courses depending on their skill level and competition entry. The event had a very strong grassroots feel, and is hopefully the beginning of something special.
With every new venue comes growing pains, and the Gainesville event was no different. The main gripes I heard from drivers were about the event running behind schedule, communication could use some work, and driver check-in was slow. Even with these growing pains, there was an overwhelming amount of positivity coming from event participants, and I would agree; drivers were thankful to have the opportunity to drift for practice and competition in Florida on the same day in 1 all-inclusive venue.
The beginners track, also open to anyone competing, took place in the wide-open lot next to the ¼ mile drag strip. The layout allowed a fast initial entry and event organizers were able to keep an eye on drivers who were still feeling out their car. The community was willing to help out too, looking for ride-along opportunities and pointers if they wanted help drivers with drifting the course.
The competition track, a road course a little bit of a walk away from the front course, was essentially a figure-8 layout which required deep commitment all the way through. 40 cars registered for the entire day and competition brought about a dozen cars out to compete.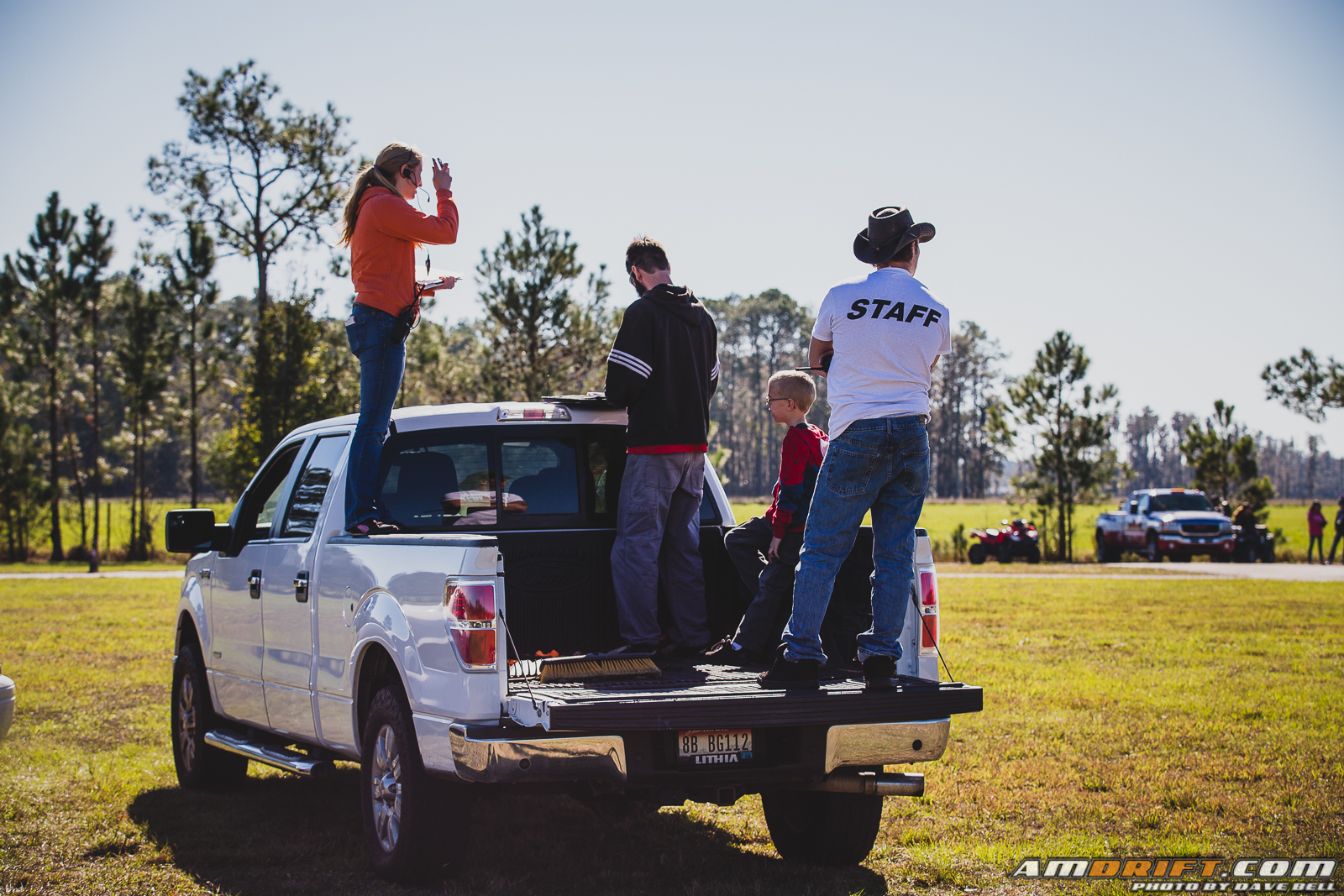 The judges for this round of competition were Kelsey Rowlings and Bill Sherman.
The final results of competition were:
1. Keegan Ellrod
2. Eric Conkling
3. Ben Julian
Congrats to these drivers on their podium finishes! I hope you enjoy our gallery of the event, and thanks to The Grand Drift Championship for having us!