My good buddy and drifter Eric Hill picked me up from home, and we headed up to NorCal for Sonoma Drift's Winterjam event at Sonoma Raceway on December 19-20, 2015. This would be my second year in a row traveling to Sonoma for Winterjam, but this year was much bigger and much colder than the last.
Everybody was bundled up this year with a steady cold breeze promised to bring a good sized storm on the second day of the event. Cold weather makes it unpleasant to do anything with cold hands, but drifters never turn down a chance to drive no matter what the conditions are, and packed the grid eager to burn tires.
The sheer size of the Sonoma Raceway facility is staggering (setting up my excuse for a crappy gallery), and the fact that there's something going on any given time on the 7 tracks that Sonoma Drift setup for Winterjam, make it nearly impossible for a media source to capture all the weekend's action. If you are shooting one track, there's 100 other drivers doing cool things on the other tracks. In a way, that's what makes Winterjam cool. There is a plethora of events for participants to choose from.
The track I found myself at the most, was the old Formula Drift track way in the back of Sonoma Raceway. I really like this layout, because it offers an entry that drivers can take slow, or as fast as they want. Higher horsepower cars are fun to watch charge down the hill and flick sideways into the first turn.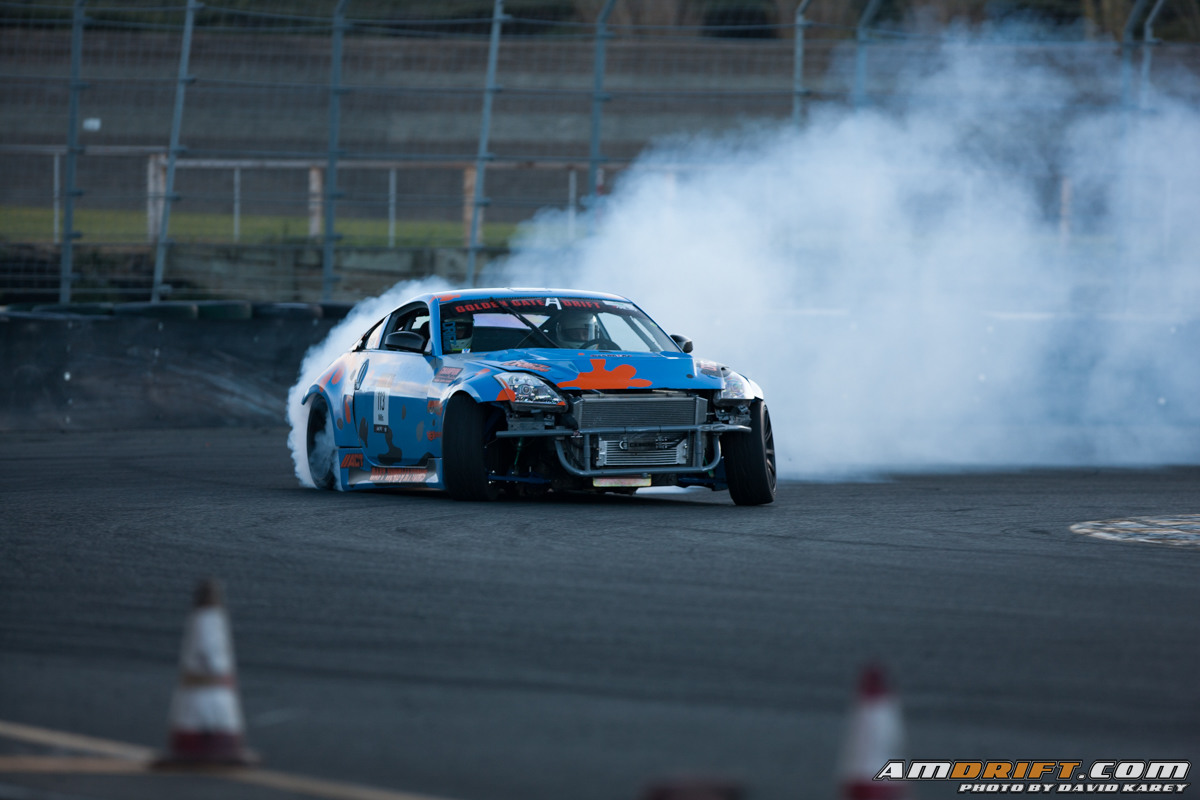 I also hung out at the Turn 11 layout, which is recognizable by millions of viewers across the country who view broadcasted motorsport events from Sonoma. If you aren't fast on this layout, you just aren't gonna connect it… plain and simple. Fast or not, that didn't stop everybody who drove it from having a blast.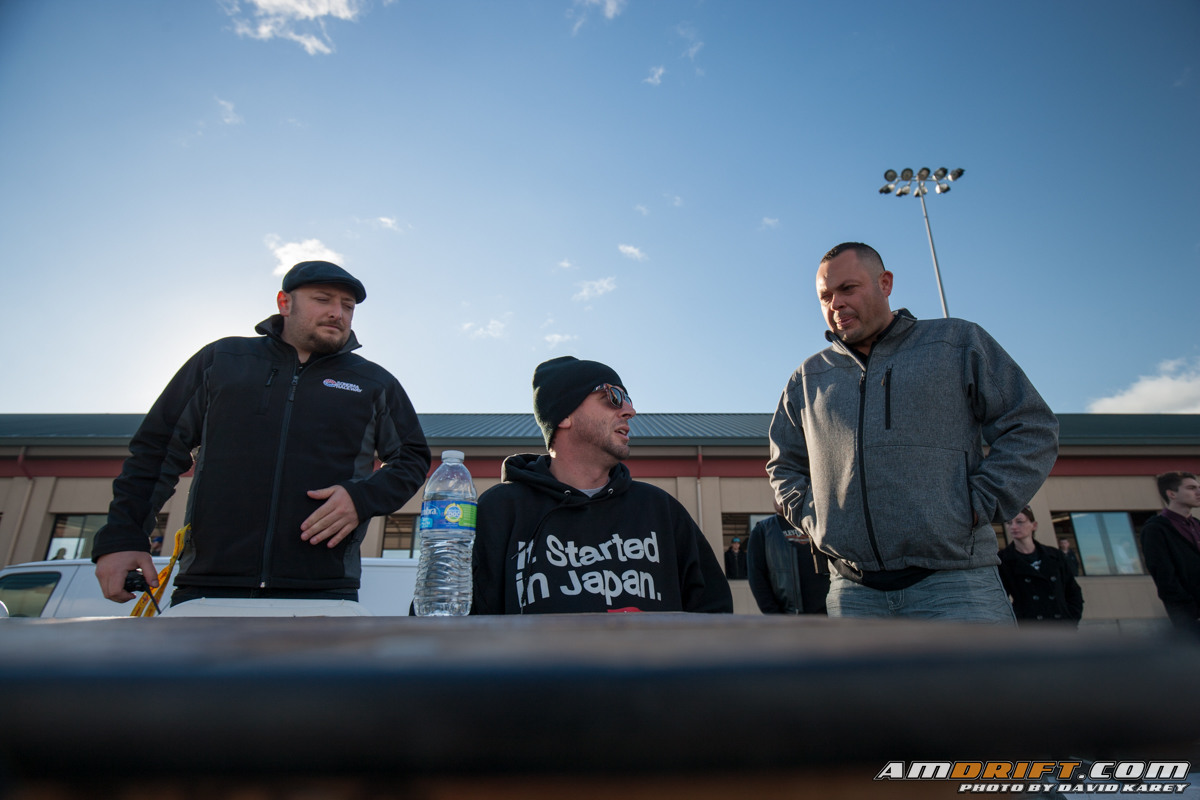 Being the last motorsport event of the year I attend, I found it refreshing to hang out with friends I've made through the sport of drifting. Joe Tardiff, Pat Mordaunt, and Todd Ho found a nice cozy spot to judge the team tandem competition from. Faruk Kugay and Lino Ramos kept them in check.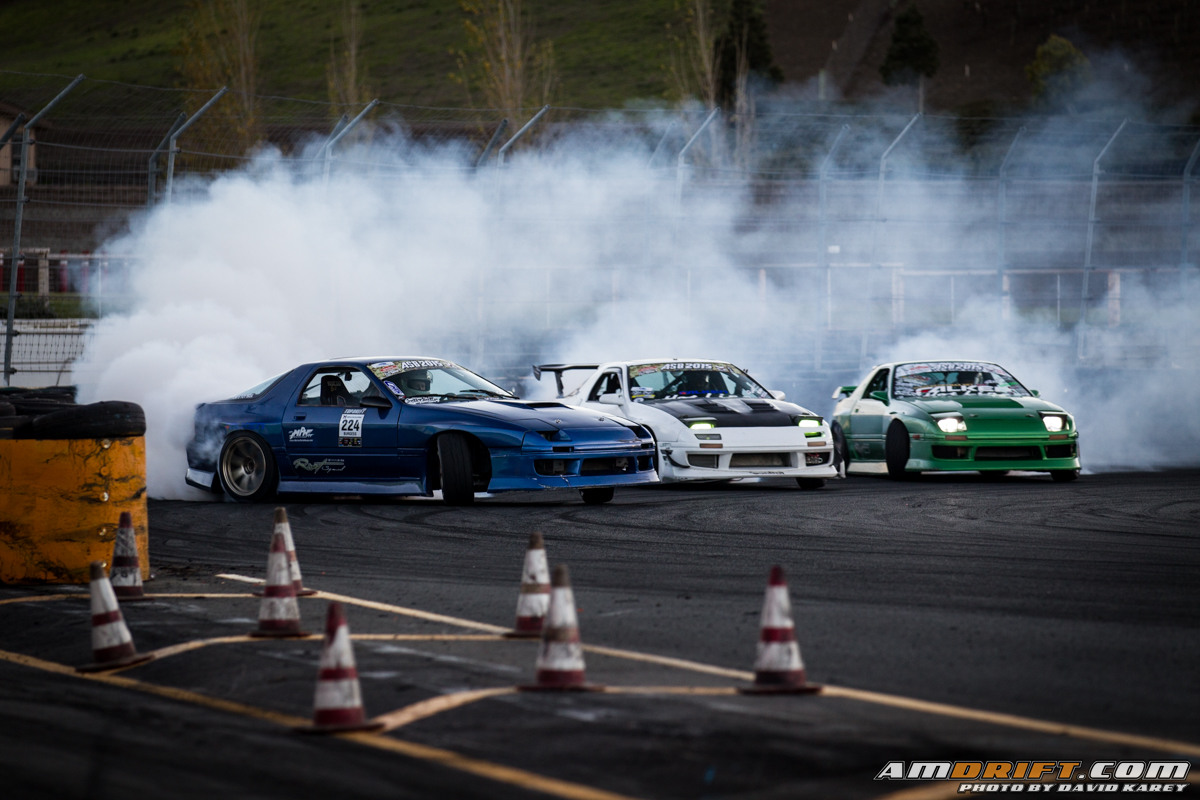 A couple of teams were able to keep themselves together for the team tandem competition. I only managed to make it back to turn 11 for the later half of the comp to catch only a handful of teams running. Darin Burgess, Lex King, and Justin Pawlak swung around just as I found a decent spot to capture some runs from.
The ultimate winners of team tandem, were Elmiro Pez Freitas, Justin Rodoni, and Justin Ussery who made up and all orange colored car team called Team RUF.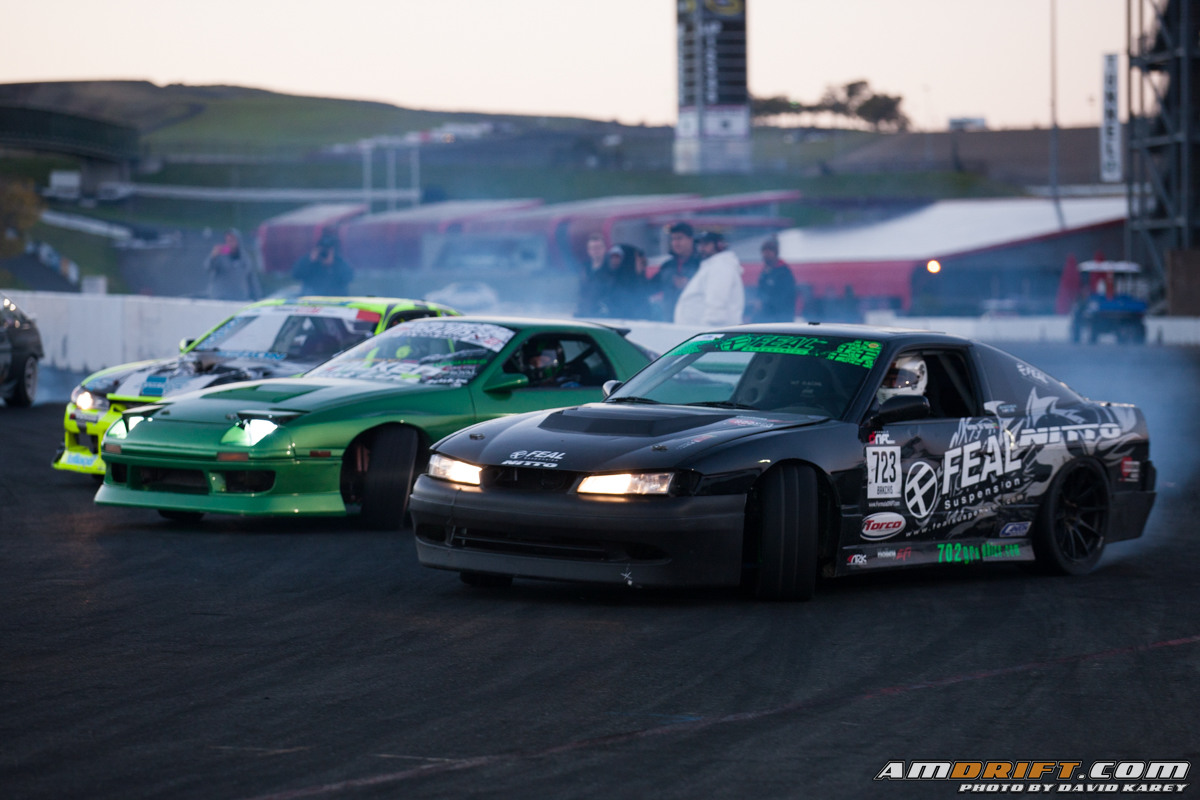 After team tandem, there was a ton of action going down on the Meihan course. Car after car, after car, after car would swing by in a non stop drift train. It was awesome! After checking out the fun at this course, everybody packed it in for the night and got their party on.
On Sunday, everybody woke to everything wet. The storm had made its way to the track overnight, and it was already looking to be a miserable, cold day. The forecast called for a few minutes break in the rain every now and then, at best.
Nevertheless, the rain hardly stopped anything. With temps dipping into the 40's with healthy rain coming in with a breeze, drivers hit the track with friends taking whatever shelter they could to watch them.
I really enjoy competitive drifting, so my choice of track for the day was again, the old Formula Drift layout for a traditional bracketed competition.
After a whole lot of muddy dirt drops and a ton of tandem runs from everybody, Kodi Rosado held the fort coming in first, Josh Sher followed in second, and Formula Drift Pro 2 driver Josh McGuire finished in 3rd. All drivers battled extremely difficult conditions, and the results were greatly deserved.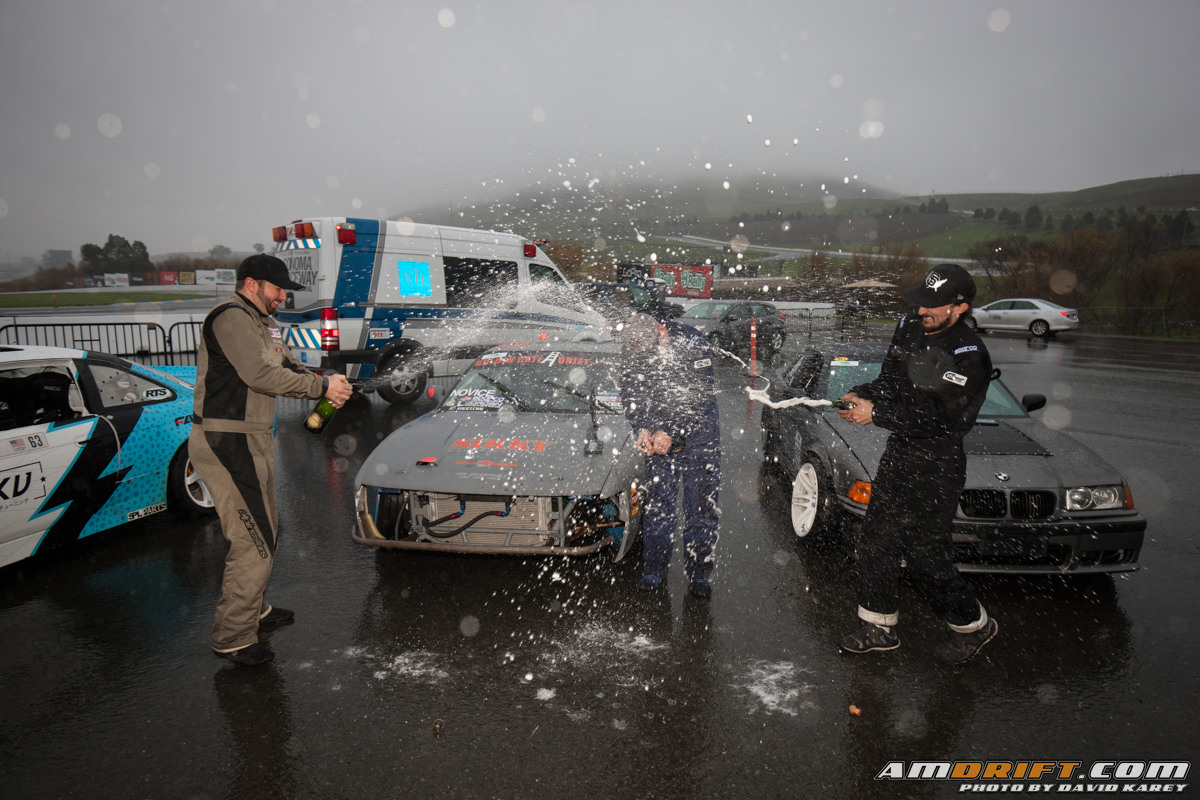 Right about then, Eric Hill and I decided we've had enough wet and cold for the weekend, and packed up and headed out. Regardless of how Mother Nature treated us, we will be back for 2016 Winterjam!
Here is a small gallery of shots. Hopefully I caught you. Enjoy.