Formula Drift Pro 2 made it's 2016 season debut at Road Atlanta this year, something fans have been asking for since the feeder series creation just a few years ago. There is large fan base in Atlanta and the surrounding Southeast, but many of them only get a chance to attend this event. This was their chance to see those they've watched progress through Pro-Am perform on a much larger stage… live.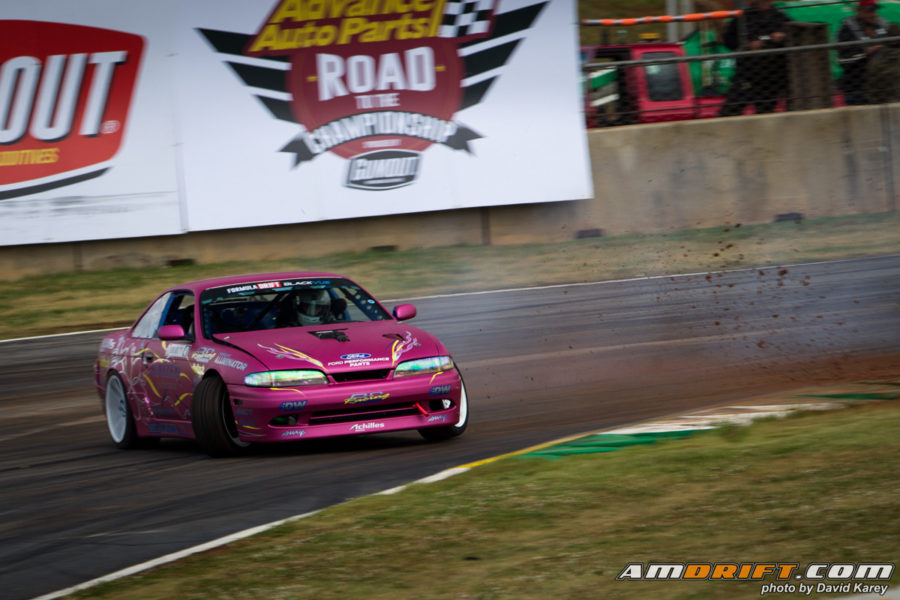 Practice and Top 16 qualifying took place on Thursday May 5. Pro and Pro 2 took turns at practice until the afternoon when it started raining. After a wet event at Road Atlanta last year and a very wet Round 1 in Long Beach this year, nobody was happy to see rain clouds, especially those Pro 2 drivers who had never had a run at the high speed downhill initiation…. an initiation which when overshot, sends your straight into a deep lake of clay stained pea gravel.
Luckily the rain eventually cleared up, and it would stay that way for the remainder of the weekend, but the weather had already done damage to the Pro 2 ranks. Many drivers would be competing for the first time at Road Atlanta with little practice in consistent conditions.
Lack of experience was evident during Top 16 qualifying as only 17 drivers were able to complete a run worthy of a score, and only 4 of those would find themselves at 80 or above. Those who made it into the 80s definitely stood out from the crowd. Marc Landreville, Ryan Litteral, Jeff Jones, and Dan Burkett all had at least one good run, showing how vital experience is in Formula Drift.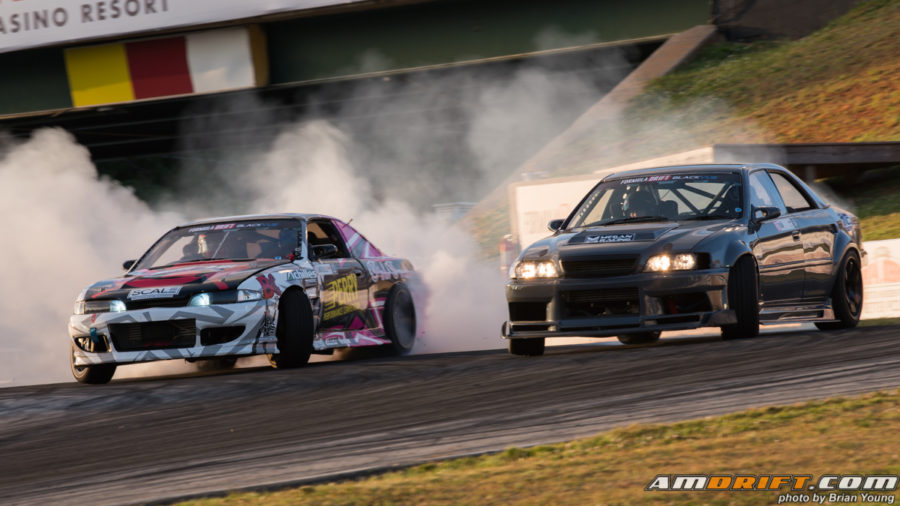 Those who made it into the Top 16 got a few more rounds of practice during the day, and once Pro wrapped up Top 32 qualifying, the first Pro 2 Top 16 battles got underway.
While many drivers were able to get a little more practice in during Friday, the lack of experience at this track was still pretty evident. The Top 4 qualifiers would all proceed through to the finals, picking off everyone in their path. The final battles between of Landreville vs. Burkett and Litteral vs. Jones were probably to best we seen all night.
In the end it would be Landreville and Jones who would have battled it out for the top spot, but like many drivers dealing with mechanical issues going into the final runs which made the finals confusing to understand, it never happened and Jeff Jones took the win.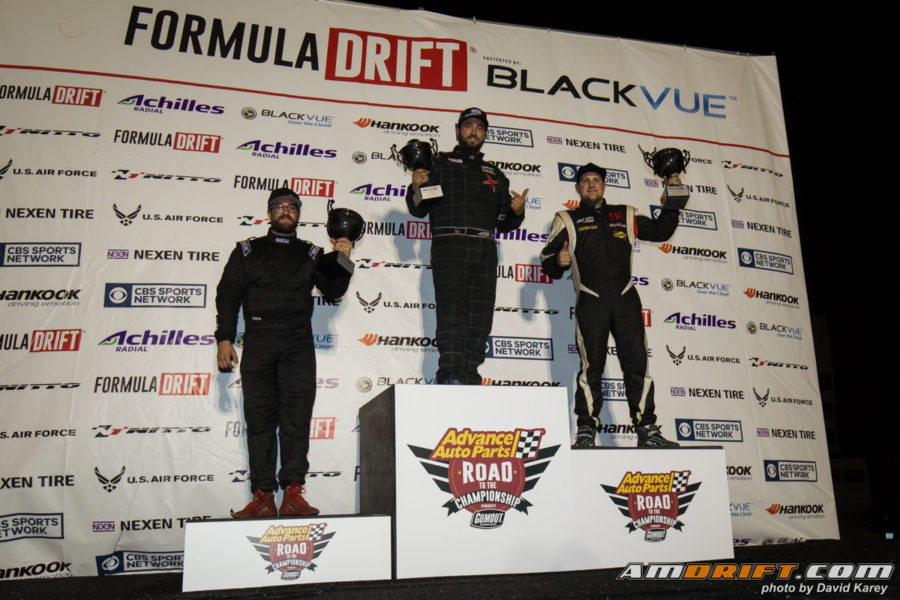 Congratulations to Jeff Jones in 1st, Marc Landreville in 2nd, and Ryan Litteral in 3rd at Road Atlanta!
The second round of Formula Drift Pro 2 will be at Orlando Speedworld on June 2-3, 2016. Jeff Jones leads the pack in points, Marc Landreville, Ryan Litteral, and Dan Burkett remain within striking distance of winning the 4 round Pro 2 Championship. With only one round in the books, anything could happen and anybody could work their way to the top. See you all in Orlando!