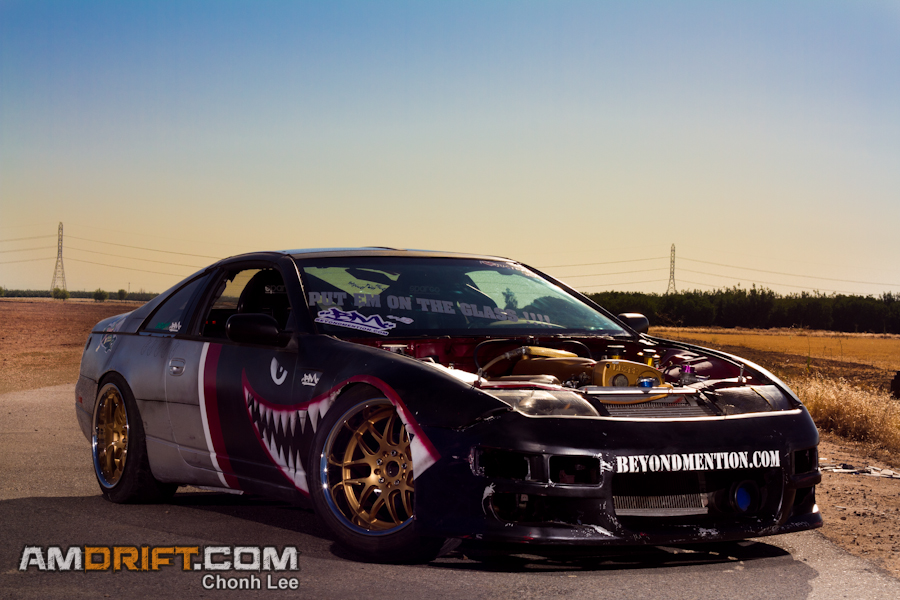 The Nissan 300Z is commonly overlooked, thus resulting in a very under-rated sports car. But, this 300Z is far from being under-rated. Brendan Commins is the owner of this uniquely disguised 300Z with the heart of a monster. The 300Z was built literally from the ground up over a span of three years. Brendan designed, built, and painted in his dirt backyard in Madera Ranchos, California. The teeth are merely a warning sign of the brute torture it is about to release upon it's tires.
Brendan's 300 is fitted with 18X10.5 SportMax XXR 526 wheels, with a +20 offset all around.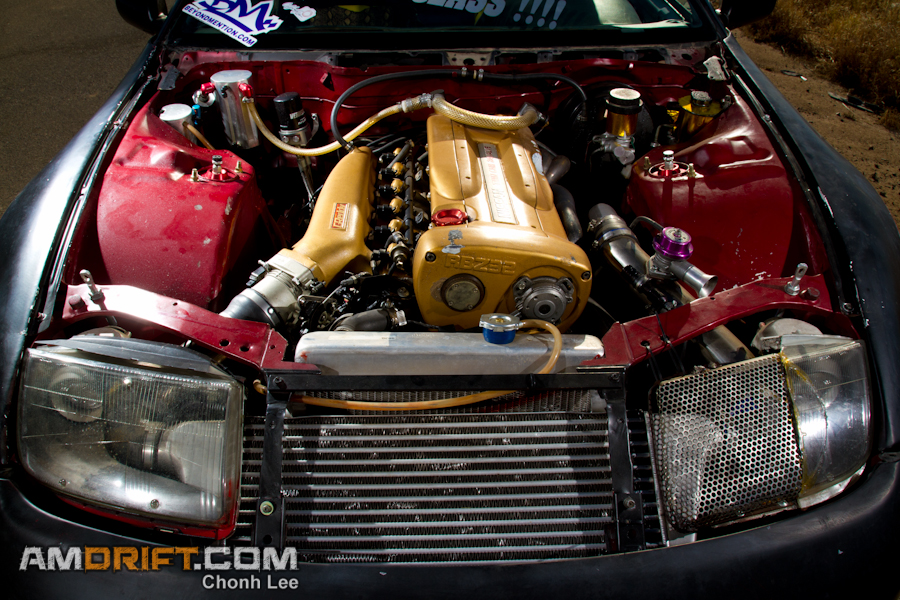 The RB25 has been completely rebuilt, paired with an Infiniti Q45 throttle body, Greddy intake manifold,  Greddy intercooler, and tubular exhaust manifold with a stock turbo. The Mines tuned ECU, Hallman Pro boost controller, and Greddy Blow-off Valve yields 14 pounds of boost. The radiator was size matched from a '69 Mustang on a list of applications which allowed the most volume and best fit between the allocated space.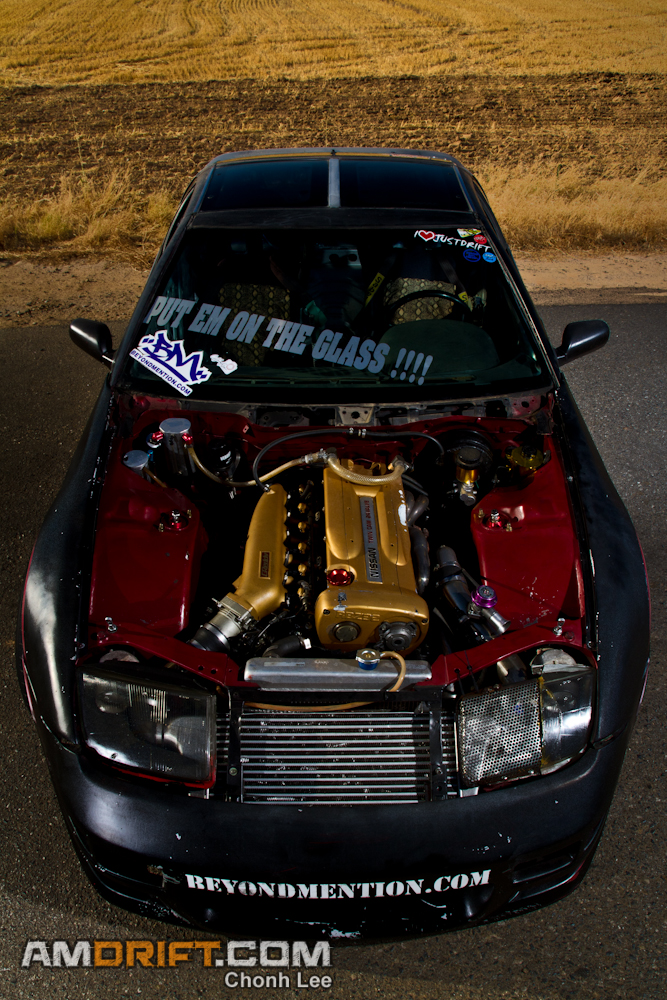 In order to make more room and clean up the engine bay, the front fender wells were tubbed. The crossmember was dismantled and customized to hold the RB25 motor. Motor mounts,  transmission mounts, exhaust and intercooler piping were also designed and made at home; the holy grounds of all grassroots! Only the drive shaft was outsourced.
Brendan's 300Z is still a work in progress. The car is currently sitting on Megan Racing coilovers, and the only brake upgrades are stock 30mm drilled and slotted rotors. Upper and lower control arms, tension rods, traction rods and toe rods are made up of Megan and Circuit Sports parts. Lower control arms have been modified to allow more angle in addition to steering rack bolt-on and slip-on spacers .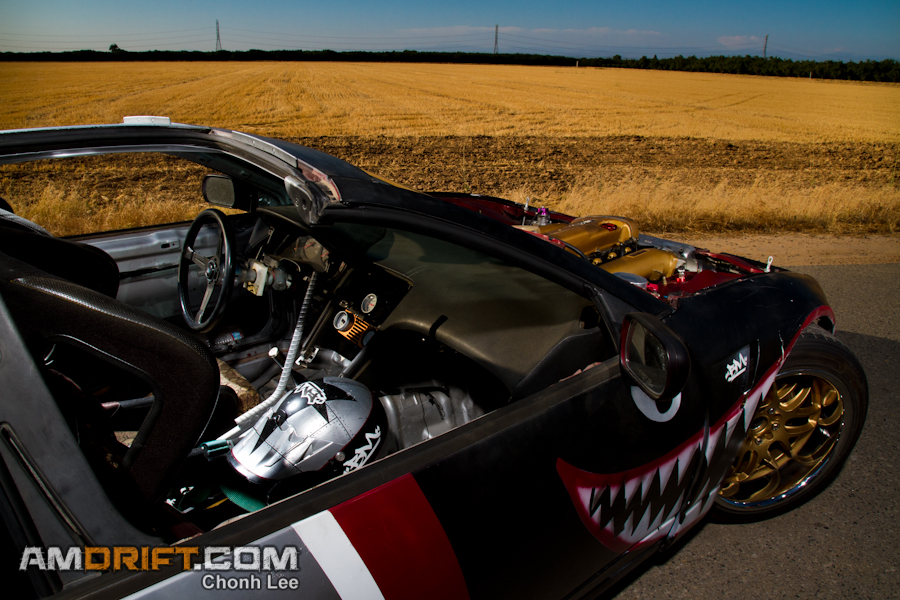 The car currently awaits a roll cage planned for later this year in order to be able to compete in upcoming year's Pro-Am competitions.
Stripped down to the bare essentials, this 300 is always ready to slide into action.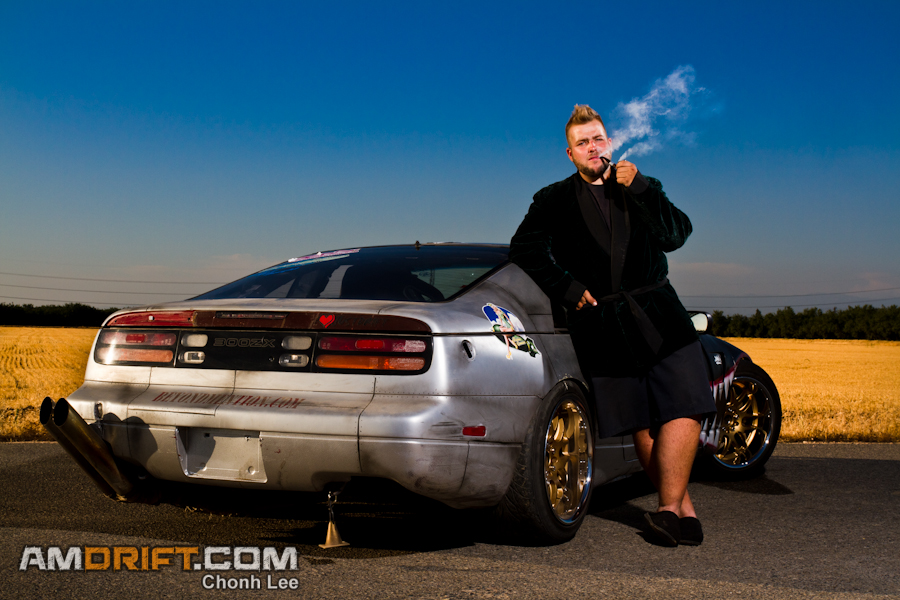 Over the last three years, a lot of great people have been able to lend a hand in helping Brendan tame this machine. Brendan would like to thank Efrain Garcia, Roland Rivera, Jake Shaw, Kyle Bullis, Anthony Urbano, Hector Diaz, Adam Flowers, David Maye, Schuyler Shickel  and other friends and family who have been able to offer their support over the years. Keeping it classy out in the Madera Ranchos, Brendan has great plans for the upcoming year; besides the Pro-Am series, more seat time can only result in improving driver mental and physical skills. So be prepared to see this teething monster out on the track a whole lot more often, very soon.
A much needed make over was in order to make this machine pop. The paint took an entire weekend to cover the original color and design the new look of the beast.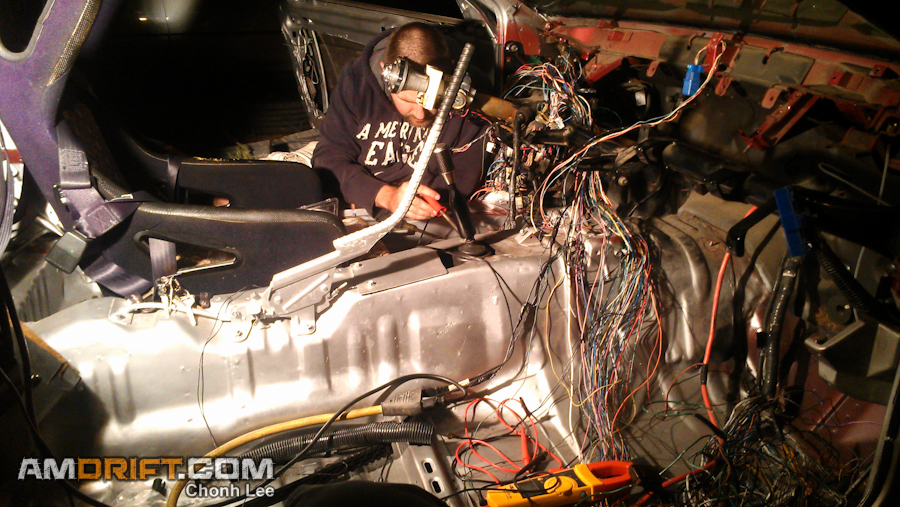 In the early stages of development, the 300 received much attention from friends, even early into the morning hours.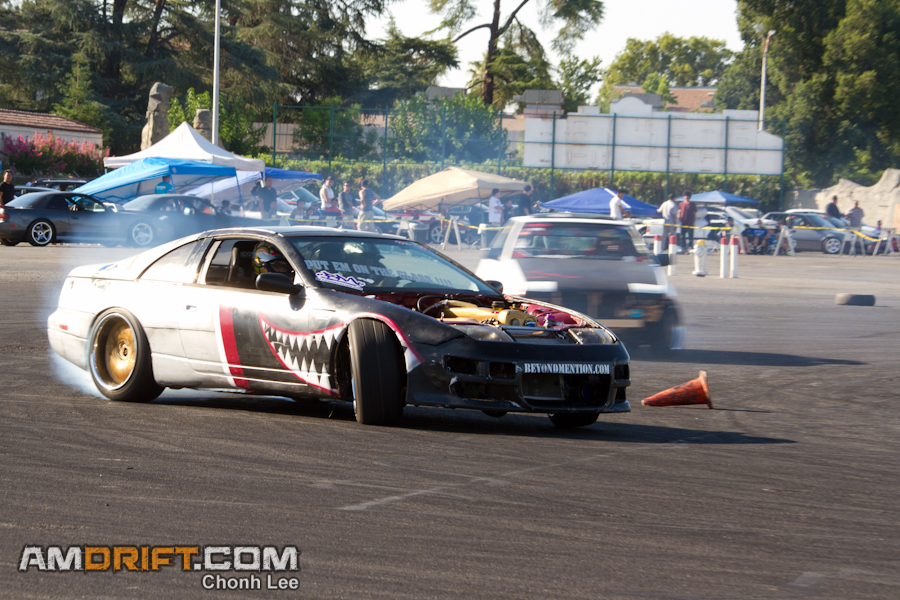 All the efforts invested in developing and designing Brendan's 300, continues to prove that being able to work together and utilizing the knowledge from friends and other enthusiasts, have resulted in a very consistent drifting machine. Brendan intends to participate in many of the events planned ahead this year in order to further his skills in mastering the machine.