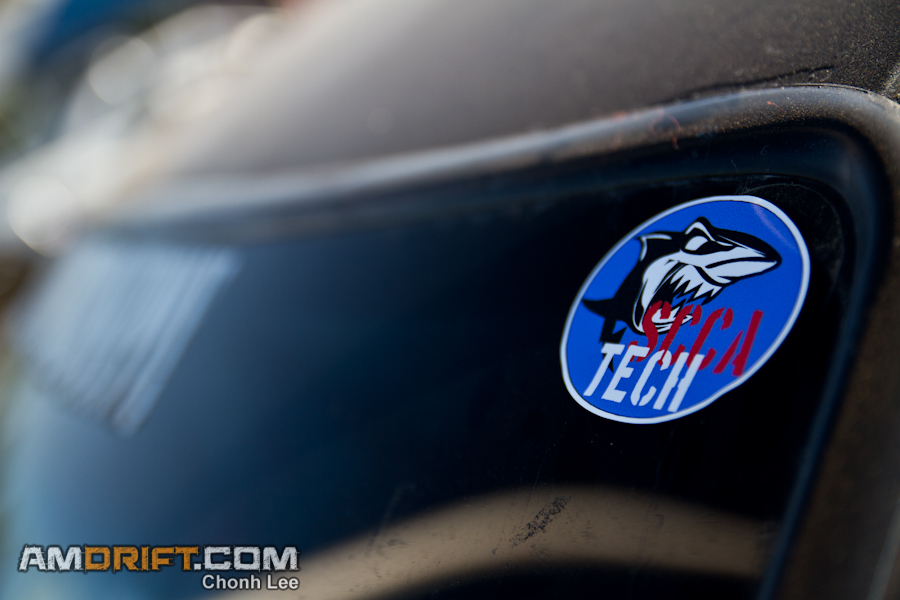 Catching the drift bug is probably the most riveting change of obsession many of us have ever gone through. The drift culture continues to grow and spread throughout the motorsports world as we go about our existence. Not too many individuals can explain why drifting has become such a pursued activity, besides being able to drive and tame the potential of their machines screaming at the top of their power bands. On a personal note, the drift culture was probably the most appealing motorsport to me; simply due to the immense crowds of willing strangers and friends ready assist any enthusiast whether it may be a simple car setup, or engine trouble. Drifting is about culture and appreciation for the sport; although professional and amateur competitions are common, simply having fun while driving always and should be the bottom line of drifting.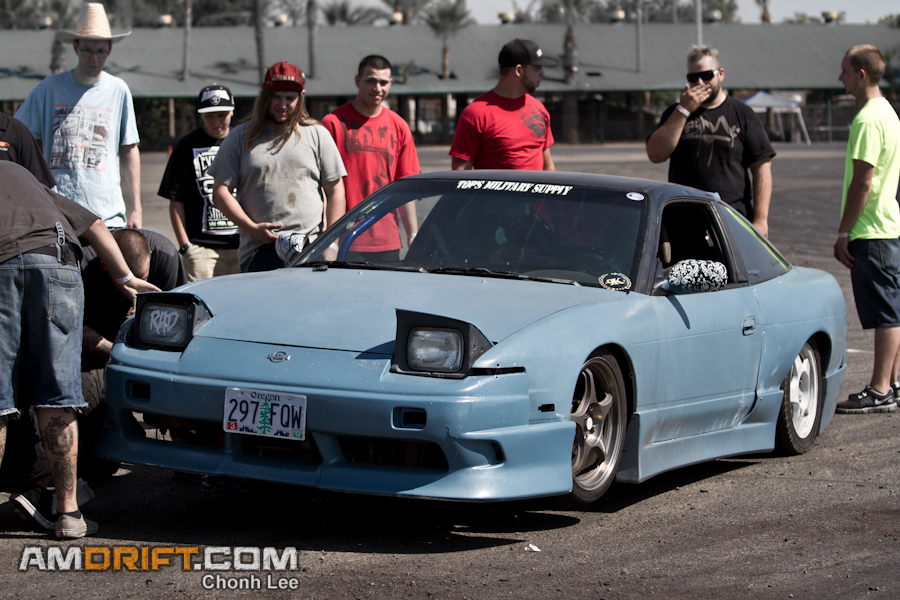 It is rare in the motorsports world that competitors can enjoy the company of rival competing team members before, during, or after an event. Drifting is a fairly young sport here in the states, many have yet to recognize the simple culture the drifting world is, compared to other popular motorsports today. Cars and drivers have no secrets, drivers commonly trade and share parts, spares, technique and entire car setups! Where else would you go to find drivers who are culturally happy to trade off of what matters most to just anyone?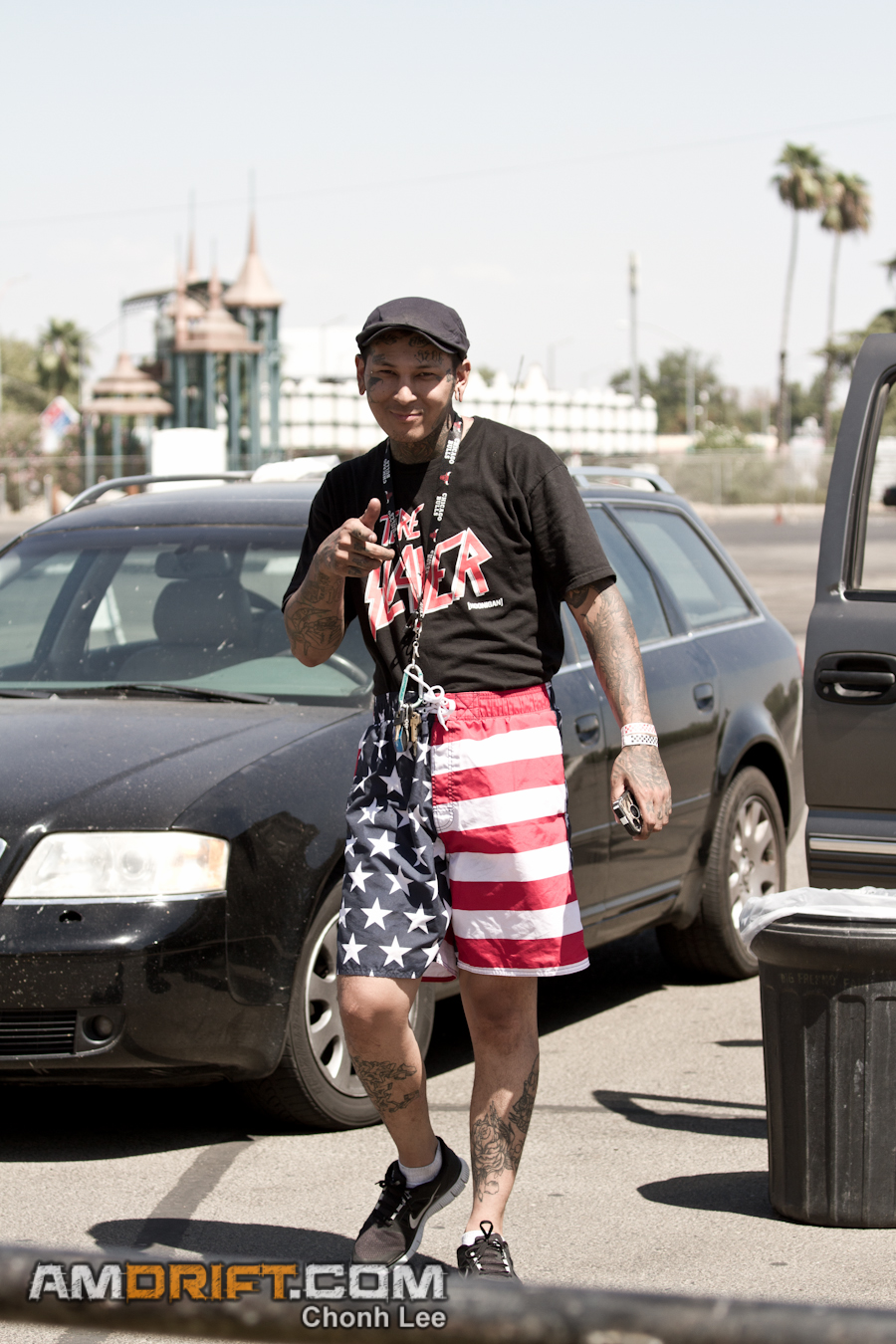 The weather was a nice and toasty; the heat had driven some of the drivers to resort to more comfortable attire.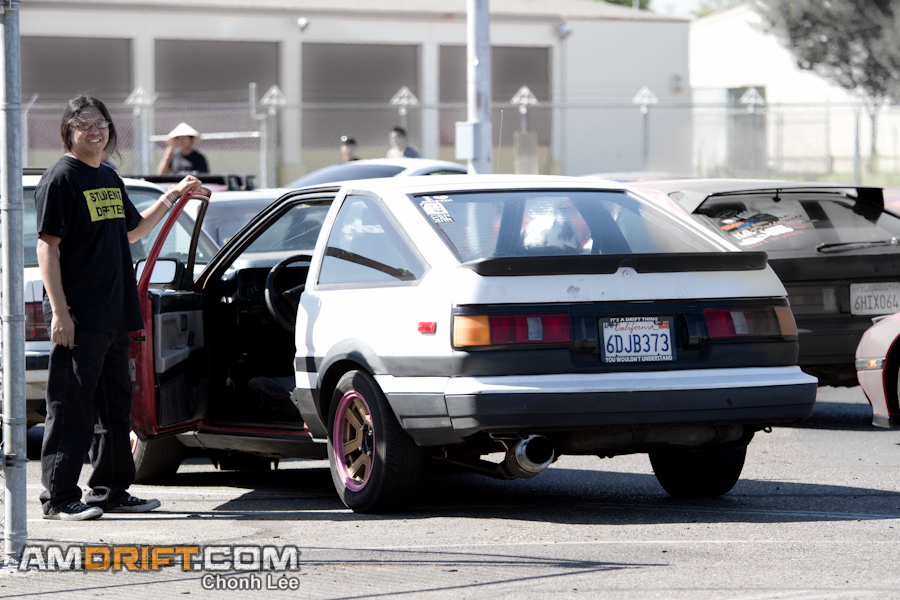 Events such as this one were a common occurrence locally; lots filled with eager drivers and familiar faces marched around inspecting each others car. Sadly, this would be the end of this kind of event. SCCA (Sports Car Club of America, Fresno Chapter) hosted and delivered drift events for local enthusiasts for almost three years, it was not mystery that there may have been tension between the drifters and AutoX participants. But this day would be the last one of SCCA drift, as much as I understand there are no more SCCA drift events planned for the coming year.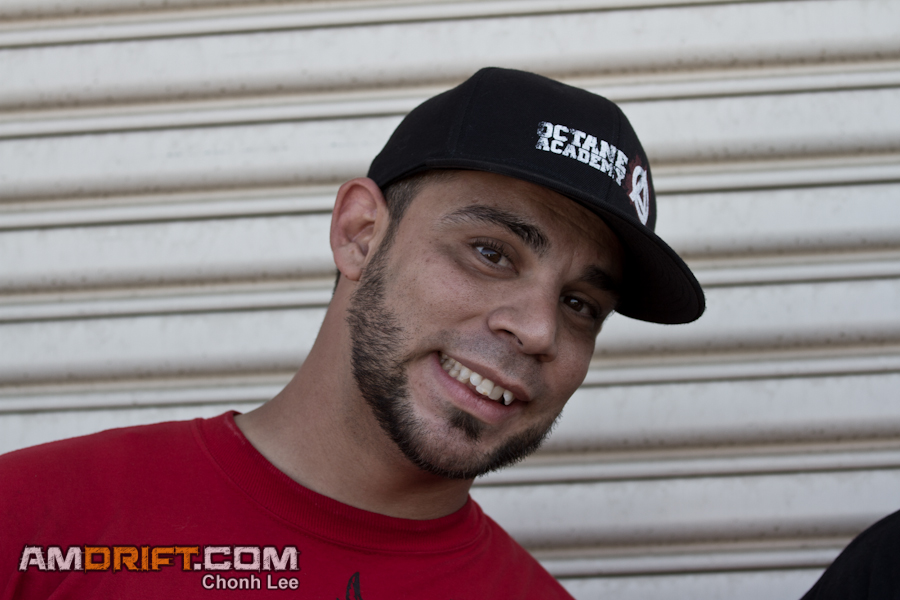 To close the last event, Efrain proposed a small competition where drivers would be judged by three volunteer drifters who sat this event out. All the runs were solely based on the driver's ability to carry out the drift and their transitions into the turns. Also, three badges of honor were awarded to three drivers which showed the most attitude entering into the first turn.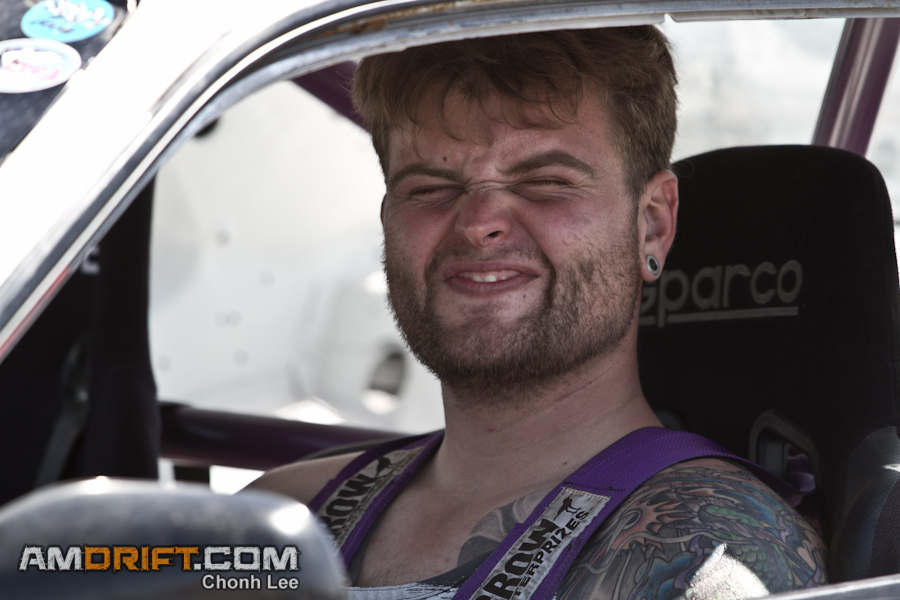 Rumors and talks about future events have already began to arisen among the local drift community. Who knows? Maybe the maybe another Tanso event on the horizon for the local enthusiasts; or maybe another entity may step out of the shadows to deliver future events. Little is known and nothing is for sure for what is in stored for the Fresno drift scene.