Every so often, we come across an usual unsuspecting car that often catches your attention and commands it. Rodney Moenadi's battle axe machine personally always did have that type of impact on me. I can remember the first time seeing this car out on an SCCA Drift course in my short time of photographing and thinking to myself, " that tail end damage looks amazing." Immediately, I was captivated by the sheer amount of battle scars the car had to endure, and surprisingly enough, Rodney had driven the beast about three hours to the event and will eventually venture another three hours back.
Rodney started to feed his drifting appetite in the early days of AutoX Sundays in Central California, after exhausting his attempts to shave the most amount of time off his timed laps. Drifting in the early days during the AutoX prior to drift events, usually resulted in cone hunting, then shortly after, getting banned by other committed AutoX drivers.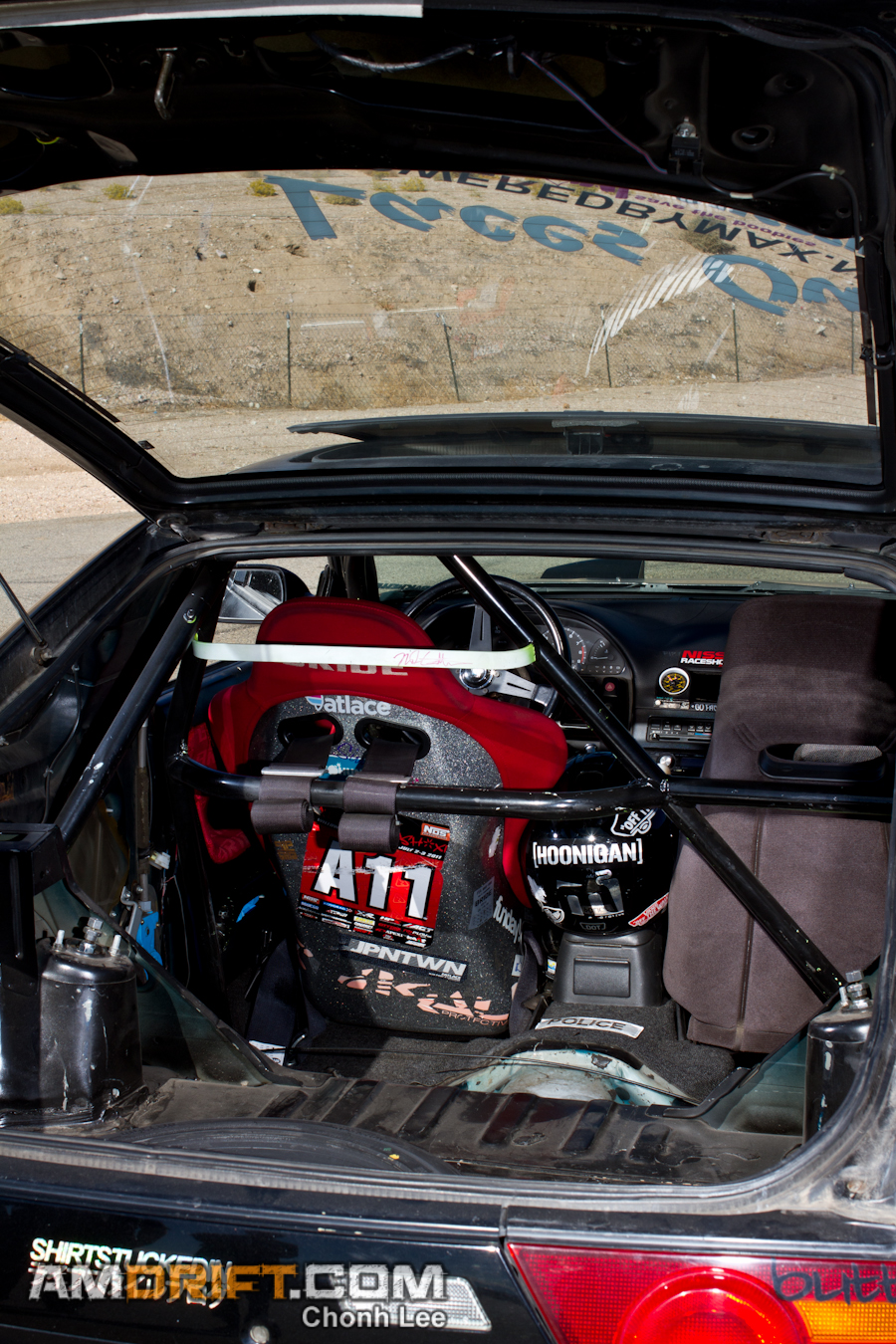 Rodney's first attempted drift machine was also a 240 by choice, but instead a coupe. Described by the man himself, "a really janky coupe with a blacktop SR20DET, it was RAD."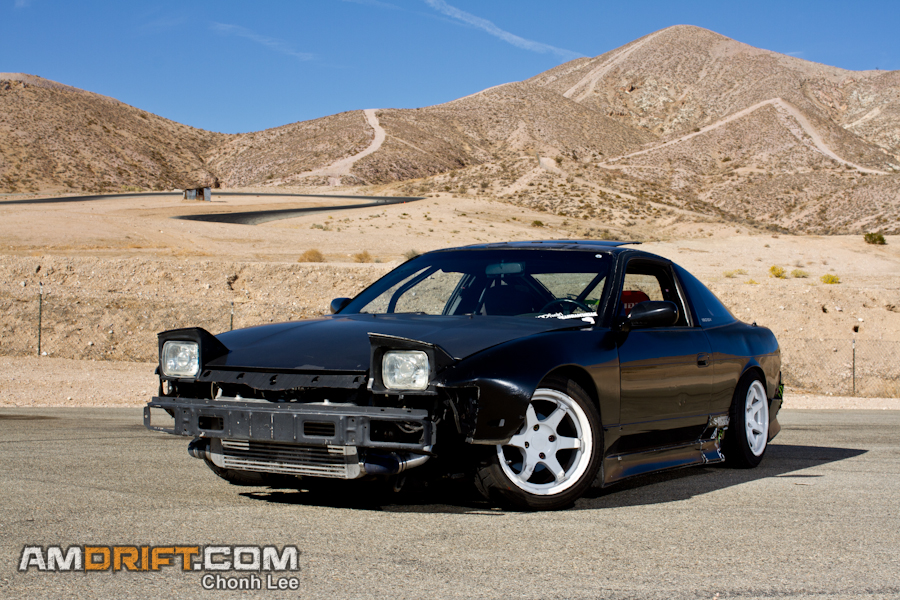 I am sure by most drifters, their rides of pride are usually a love and hate relationship. Rodney has been the faithful owner of this well worn sole for the last four years.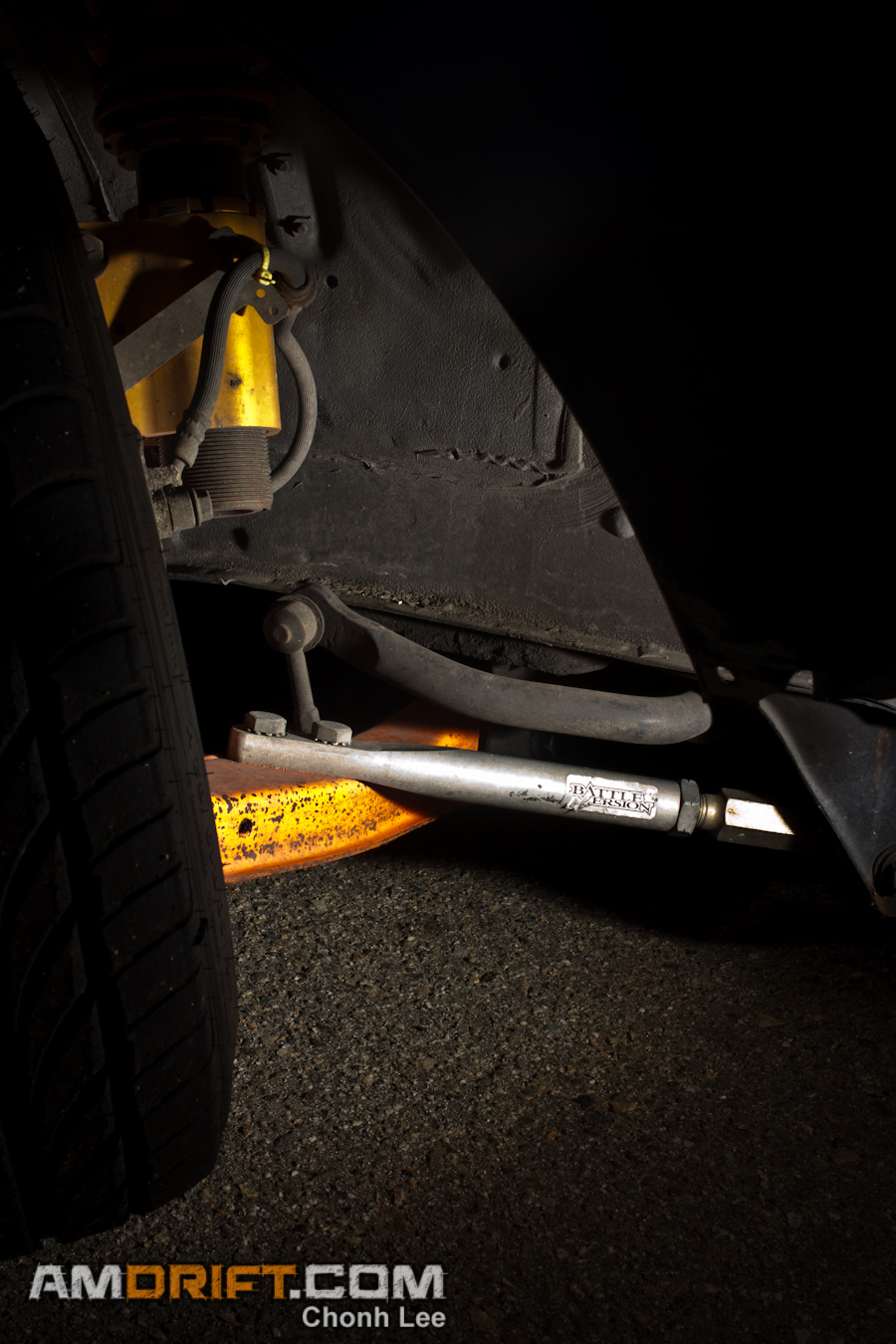 The looks of this simple fastback can be quite deceiving. For the short time Rodney has owned this ride, he has been able to build it up to the respectable appearance its retained.
Battle Version arms (toe, traction, rear upper control arms, tension rods)
Powered by Max coilovers
Super angle kit with S14 front lower control arms
ACT 6 Puck
Stock SR20DET with S15 GT28R
MINES tuned ecu
HKS bov
CX Racing intercooler
Solid mount full 3in exhaust, no cat, no muffler
Kouki tails
Origin stylish kit (front bumper is smashed)
Varrstoen wheels, 15×8+0 front, 15×9+0 rear.
Bride zeta III with bride seat rail for driver
Autopower 6point bolt in cage
Nardi classic wheel
180sx cluster
Racequip 5point harness
Sadly, this past Toy Drift 1 would be the last event Rodney would pilot this battle axe, as he is moving on to a different project. As of right now, it appears that the next chassis lined up to feel the glorious walls and bashing for its next few years is a coupe, also in hopes of having a proper build with the same burning heart pulled out of this current chassis.
"Why the change? To be honest I really didn't want to change it. This car has lots of character! I really love it. Gets me places without a hassle, and a damn good grocery getter lol. But, I think coupes are growing on to me more. There's so many options out there, but I'm sticking with the S chassis, and a coupe will be my next victim."
Rodney has certain plans on attempting the upcoming season of Top Drift, his main goal: "I gotta prove to Charlie Ongsingco that my SR is not a single cam KA hahaha!!!" Also, Rodney talks about Vegas Drift, which depends on the financial situation.
"I would love to thank my Laces Out Crew!!! Anthony Urbano, Michael Rodriguez, Sean Rogers, Sal,Fry, Hex, Nacho. My family, good friends Dan cavazos, Chris Shuemak for helping me with a lot of tear downs on the car lol. Francisco aka Shorty. And I can't forget my good friends here in SoCal, Jason Kim, Nieko Gunther, Daniel Nguyen, Daniel Giraldo, Andrew Ferguson, Jairo, and everyone that's made a impact in my life about drifting, thank you all!!! And thank you Chonh for taking time in doing this hahaha! You're pretty sexy :)."
-Rodney Moenadi
You're welcome
-Chonh Lee