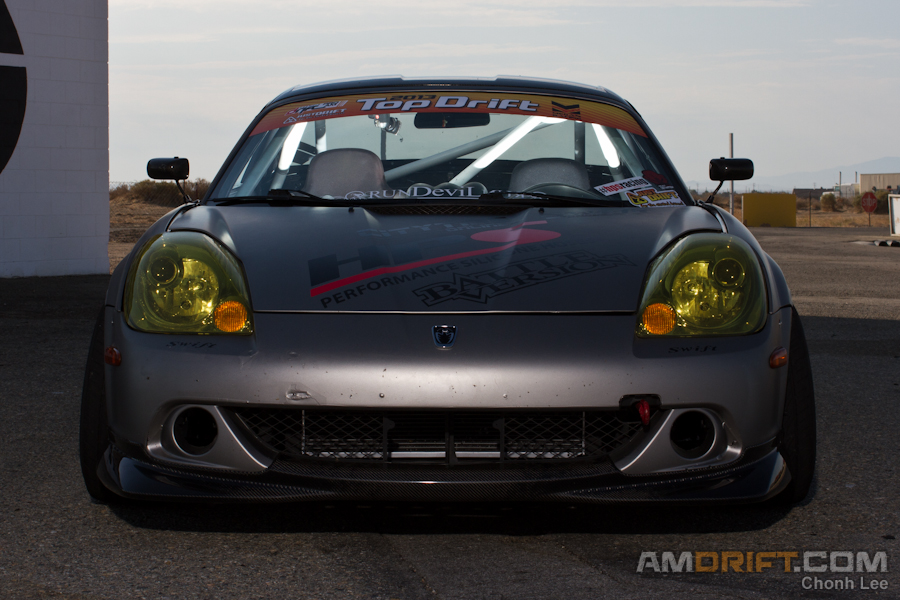 Many people today would probably describe the drifting scene a Nissan dominant sport, but diversity in obsession is growing, especially in the professional sector. So how important is diversity in motorsports? Tremendous! Each manufacturer, make, and model comes from a unique background. The diversity has helped the sport grow considerably on the professional level, but where else does the sport need to grow more than the grassroots level?
Diversity you say? Everyone, meet Kenny Chieu. Kenny's car is a Toyota MR-S. What makes the MR-S different than a normal rear wheel layout? The mid-engine platform of course! Kenny started off using the MR-S as a Time Attack machine. The mid-engine layout offered plenty of traction to the rear wheels for grip, which made it difficult to keep the car sideways. Kenny's driving style made it easy to initiate a drift. .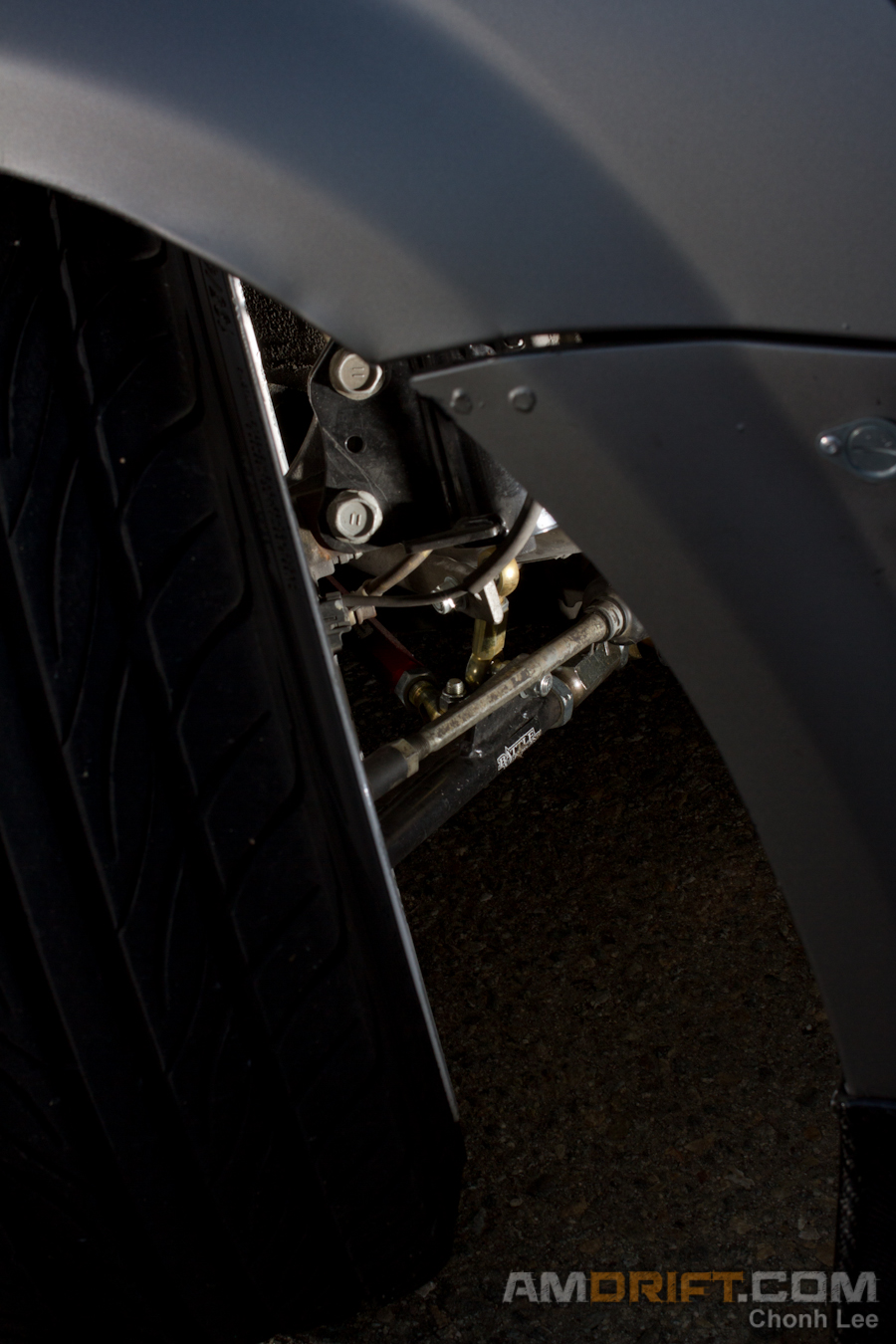 The Toyota MR-S did not offer much help with the entire style of drifting as it did not offer much steering angle. With the help of Battle Version, knuckles and front control arms were developed to yield more angle. The car currently sits on BC coilovers and Swift springs. A very common and successful match for anyone looking to get into grip or drift. Extensive suspension parts were supplied by Battle Version, producing prototype arms for the MR-S chassis.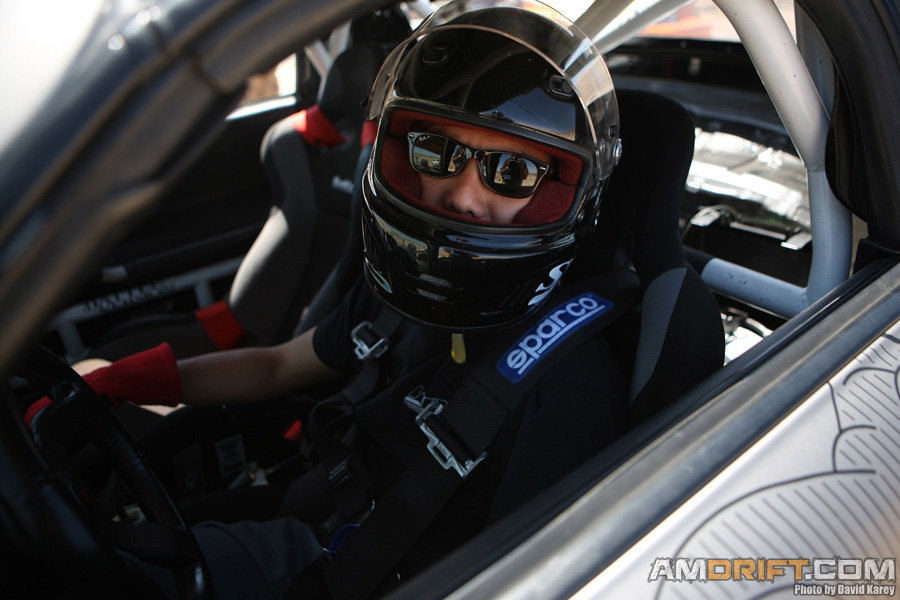 "For anyone wanting to start drifting a MR, I say do it. The drifting community needs some diversity. But setup wise, start with steering mods. Without it, you'll find yourself backing into corners quite a bit." – Kenny Chieu
The current power comes from a Toyota Celica GTS. Stock, the engine makes 180 hp. Now paired with a Garrett GT28RS, the car makes 260hp to the wheels. Further modifications include turbokits.com exhaust manifold, Turbosmart external wastegate, and water/meth injection to help keep the engine cooler. The power is harnessed by an Apexi PowerFC ECU.
Kenny got into the motorsports world in 2005 with a 125hp 2001 Toyota Corolla. He soon out grew the 125hp and came across the 2ZZ MR-S. Much influence for the MR-S chassis came from watching Hot Version videos, specifically the Techno Pro Spirits MR-S reigning on the touge trails of Japan. Continuing on his motorsports journey armed with the MR-S, Kenny attacked the track days at Willow Springs. Kenny's inspiration only escalated when his friends joined the a time attack series. He credits much of his success in drifting to his experience from his track days. Kenny paired with his MR-S, has been able to successfully qualify easily in the Top Drift Pro Am Drift series.
Having just a bit of motivation is more than enough to keep you going, but much of Kenny's motivation in motorsports have comes from having awesome friends. Kenny competes competitively in pro-am purely for the fun of the sport. Fun is a big part of being focused. While not on the track, Kenny enjoys bicycling and karaoke, basically anything that will part from cars. Kenny gives much of the credit of his current state of automotive knowledge and experience to his friends. Fortunately, Kenny has had the right people steer him in the right direction.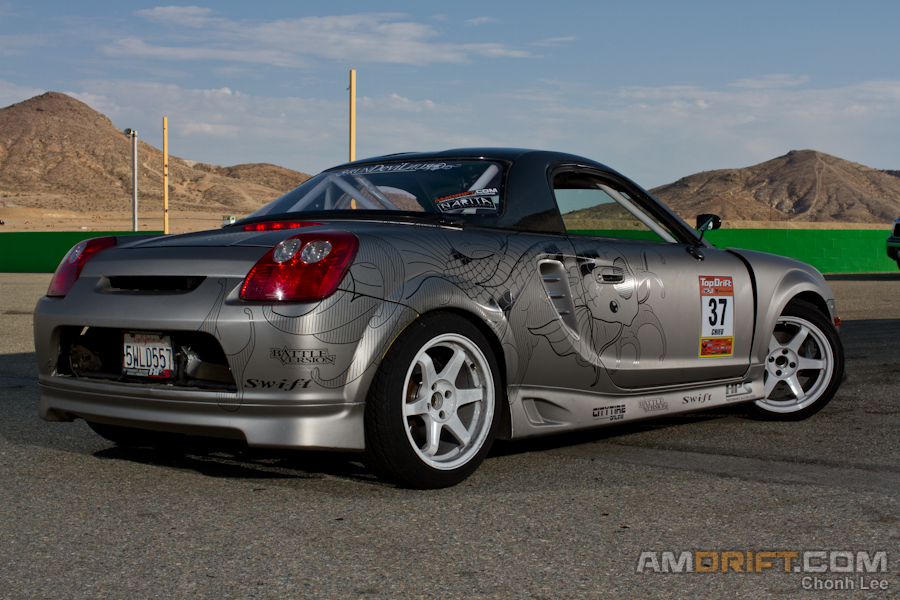 Kenny would like to thank sponsors HPS Silicone Hoses for all of their support and allowing him to use their facilities, Battle Version for making the best part and breaking all of the misconceptions about mid-engine drifting, Swift Springs for keeping the car well balanced, City Tire Online for their unrivaled support in pro-am drifting and for getting him in the game, Garrett turbo for making the best turbos, team Run Devil Run (Cody, Bruce, Quoc, Brian, Leonard, Emmi) for coming out to every round through thick and thin, everyone with the Bridges Racing/ Design Craft/ Achilles Radial team, and Just Drift and their staff for their enthusiasm in promoting the growth of drifting.