Streetwise Drift wrapped up its 2013 Formula Drift Pro-AM series earlier this month at Virginia International Raceway.  Anyone who has followed the series this year, knows that it's been plagued with rain. Not this time though. Everyone happily welcomed nice weather for the final event. It was perfect mild sunny day.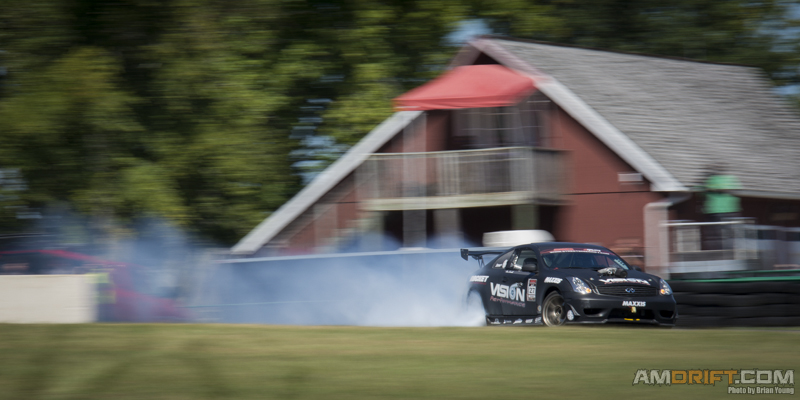 VIR is weird place for a drift event, at least to someone who has spent most of their time covering events at the grassroots level. The track's perfectly maintained grass is more akin to a high end golf course than a race track. Taverns, lodges, villas, and even a spa are features at the place which describes itself as"America's Motorsport Resort". It's one of the few places where you could sit down to a catered meal on the deck of a track side villa shortly after getting a deep tissue massage, and possibly catch some of the world's best drivers turning laps on the road course.  It's quite the change in surroundings for someone accustomed to old forgotten race tracks and parking lot events.
The course setup at VIR is awesome though. It's fast and mostly downhill. There's lots of runoff room too, so drivers are willing to take a little bit of risk.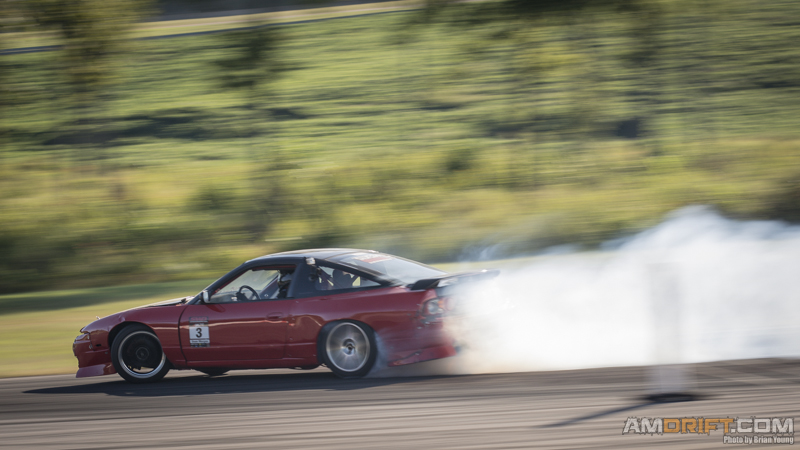 Sean Morgan took the top spot at this event improving on his second place finish at the same track last year.
Second place finisher Alec Hohnadell. Alec has managed to earn a podium spot at every event this year.
Third place finisher Ron Ewerth.
Other Top 16 Qualifiers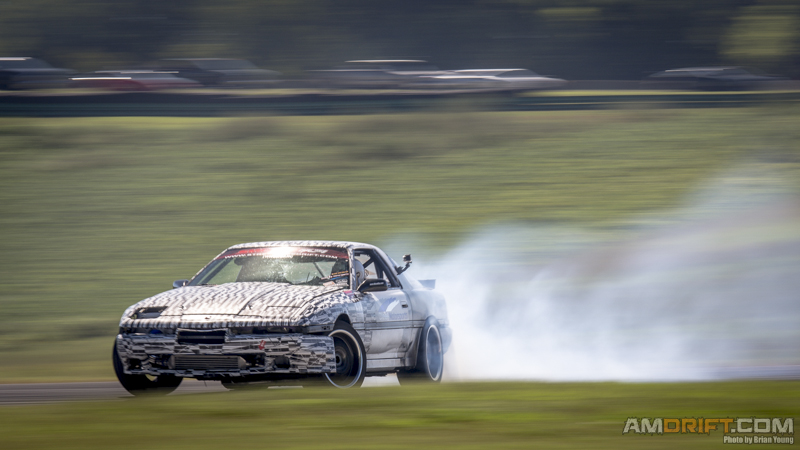 Tommy Van Cleef has been "so close" for most of the season. He finished fourth at this event and just a few points short of earning his pro license in the overall standings. If Tommy continues in the pro-am series, I doubt we'll have to wait long until we see him earn his pro license.
This car saw double duty over the weekend, as it was driven by both owner Brian Skiba and his friend Ben Lewallen. Ben's car is being repaired after engine trouble at the previous event, and Brian was kind enough to share his ride.  You don't see that happening in most motorsports.
Jonathan Neeran needed a miracle for this event in order to secure his FD pro license. It looked like when he could pull it off when one of the points leaders didn't show (more on that later), but unfortunately it didn't work out for him this time.
Pro License / Series Winners
Alec Hohnadell took first place in the series this year. Earning your license is a monumental challenge of its own, but preparing a car capable of pro competition, finding funds, and being able to travel to events presents a whole a whole new challenge. Not everyone who earns their pro license makes the jump to pro. That's not the case with Alec though. He plans on running the entire Formula Drift series in 2014.
Ron Ewerth jumped from fourth in points to second during this event, and also earned his FD Pro License. Ron confirmed after the event that his team is working on a car for Formula Drift, though he didn't confirm any kind of schedule. Ron has one of the more powerful cars in the SWD series, but as many know the difference between pro and pro-am continues to widen. Ron wants to ensure they are ready.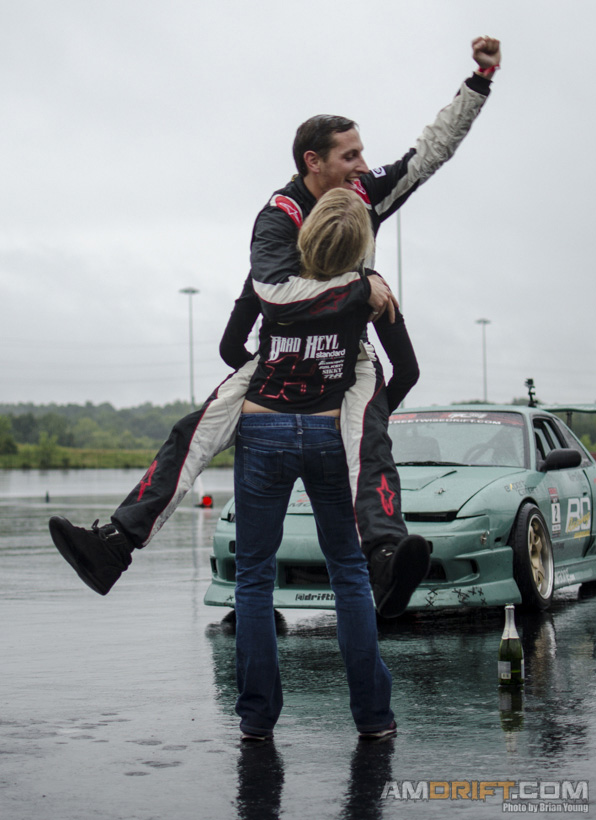 Brad Heyl is a slacker; he slipped from second in points to third mainly because he didn't show up for this event.  Actually Brad isn't really a slacker; he had taken a calculated gamble in order to prepare for the upcoming FD season. Brad is also aware of the differences between pro and pro-am competition, and missed this event in order to procure an already built chassis that has competed in Formula Drift before. In order to obtain this new chassis, he had to sell his current pro-am car. Luckily for Brad, he was well ahead of third place coming into this event, and the gamble paid off. He only lost one spot and now has a car to work on during the off-season. Brad plans on competing in at least the east coast FD events in 2014.
Luis Lizardi took the final FD Pro license by finishing fourth in the point standings. I had a chance to interview Luis about a month ago. His main goal this season was to become the first FD Pro licensed driver from Puerto Rico. Mission accomplished. When I spoke to Luis awhile back, he planned on running FD in 2014 if they were able to find sponsorship.  I wouldn't be surprised to see the Puerto Rican native at least a few events next year.