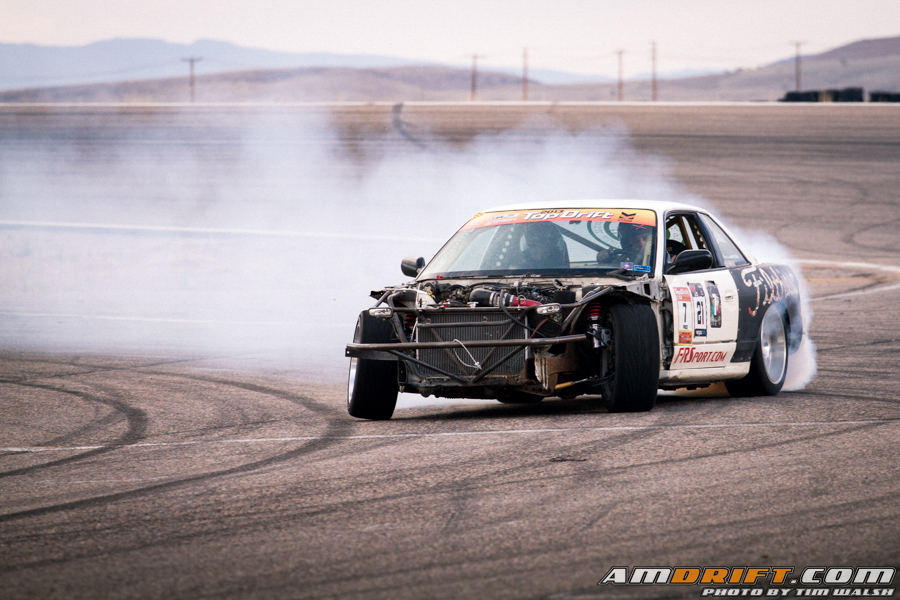 Motiva Speedway hosted the third round of the NM Drift Series in Albuquerque, New Mexico on May 24th. Drivers of all skill levels attended for seat time on the skid pad and main course, and for those wanting to go door-to-door the night ended with a random tandem competition with a cash prize for each battle rather than the traditional bracket structure.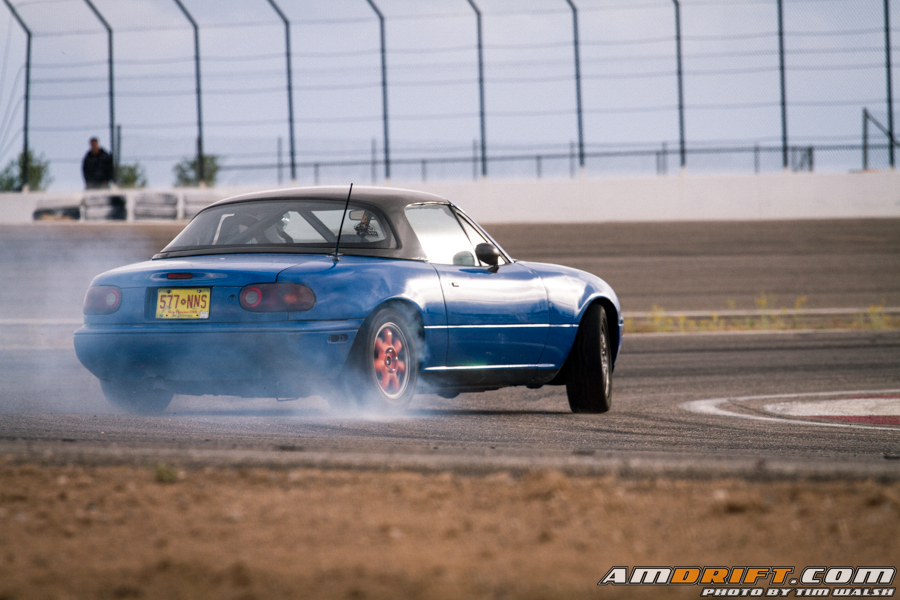 Ben Reyes was smooth and consistent throughout the evening in his turbocharged Miata.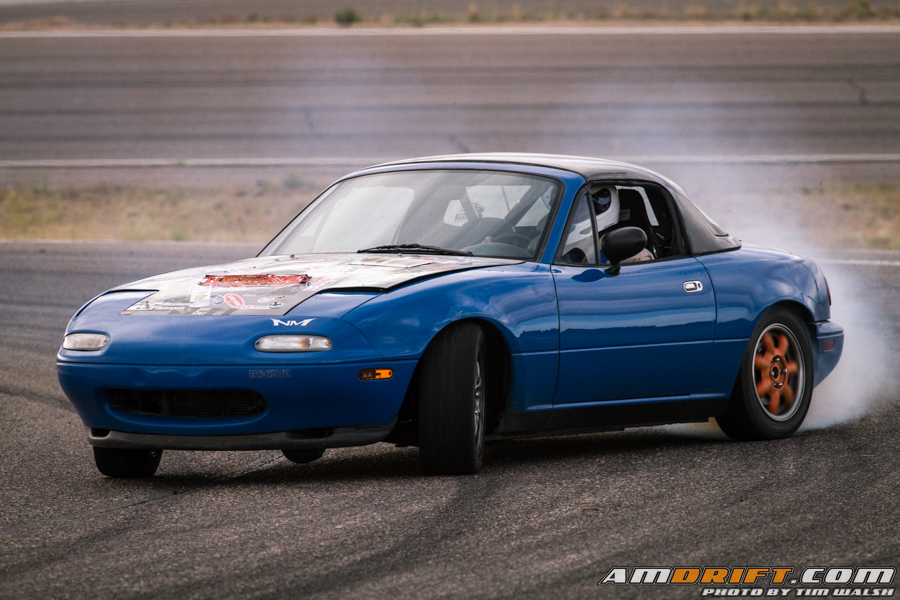 And it's no wonder why. Ben is a veteran Formula D driver that came out for a few laughs.
Darren Madrid was laying down clean run after clean run too. He's a New Mexico native that's been drifting for 5 seasons and Motiva Speedway is his home track.
Darren is starting to branch out to other tracks in the region. Last season he attended Drift Week at Colorado's Pikes Peak International Raceway. As is the case with most grassroots drifters he hopes to continue experiencing new tracks and racing with new drivers if time and funds permit.
Ryon Brock was ripping around with his freshly reworked SR20DET thanks to Emphasis Motorsports, who got his S14 ready the night before the event.
However he was driving without power steering which proved to be a little tricky.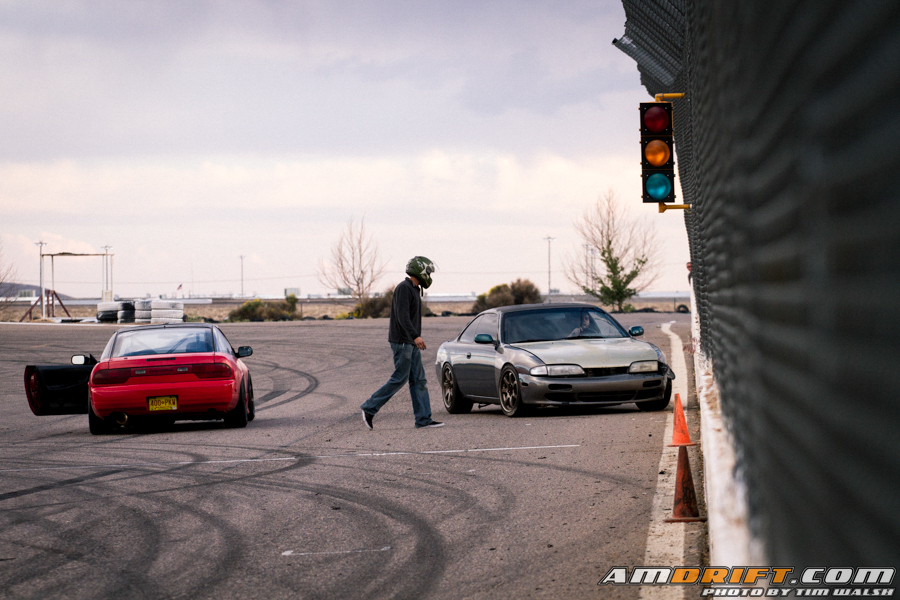 Coming out of the last corner during a tandem Ryon caught some unexpected understeer and stuffed it in to the wall. Darren immediately turned around to see if Ryon and his passenger were alright. Everyone checked out fine and Ryon's S14 just acquired a new battle scar.
Speaking of battle scars Anthony Ciocca was hanging it out and scraping the wall in the #OfficialMissile from Team Full Lock.
Rafael Castellanos was also shaking down his S14 with a new suspension setup. He said it felt great after playing in the puddles on the skid pad.
As the sun set those that wanted a chance to win some gas money lined up for the random tandem battles. For the rest of the coverage from the event check out the gallery below. Please like, share, and tag AMDrift to your heart's content. We put in the work because we love the sport!
Check out Tim Walsh and Automotive Digression. Automotive Digression Facebook Page.