Yeah, so we went here…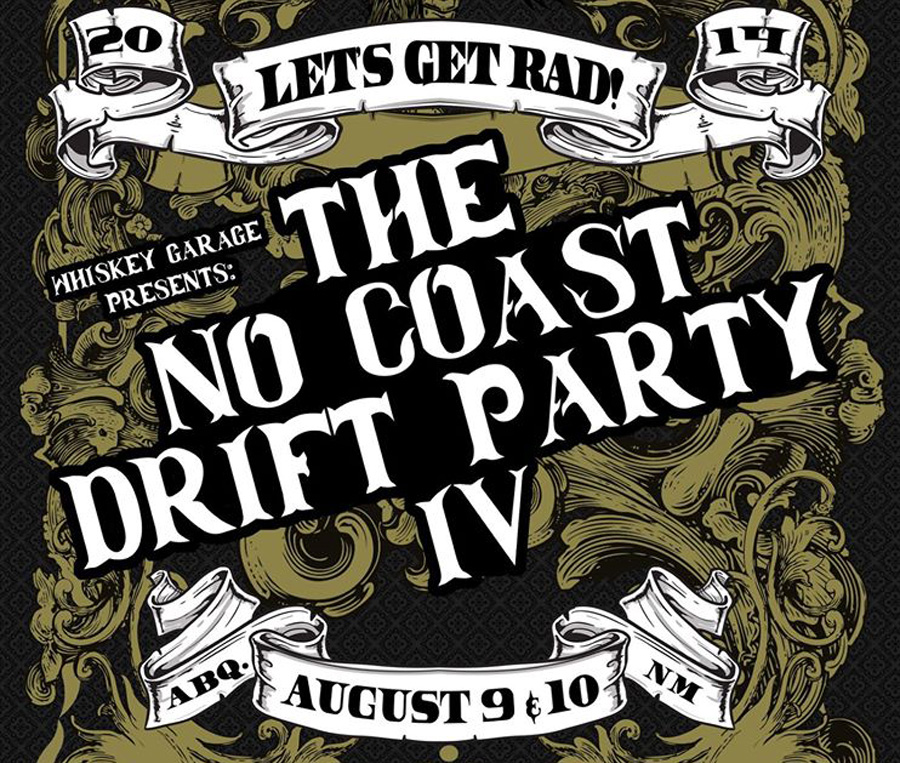 David Karey: "This was my third year coming out to the No Coast Drift Party. It was the best drift event I've ever been to. The love that the New Mexico people show us is the greatest! We are always so busy taking photos and notes so we can run home and post about events that we never find time to have fun. This year we forgot all that photo nonsense after shooting the competition, and joined in the fun with all our friends. I'm sure Jesse Wood will be releasing a video soon, and we are scared of whats in it, lol. We would like to thank Dan Brockett for working his ass off to hold these events, every single person who works to make things run smooth, and every single person who shows up to support it all. Also thanks to Will Nourse for fearlessly driving us from Cali to New Mexico, AmDrift photographer John Cirone for shooting and being a complete foolish bad ass on video, and my wife for going along with us. The event was great, and we will never miss one. We can't wait until next year!"
Follow Dan Brockett and cheer him on for the rest of the Formula Drift season, and forever after that!
John Cirone: "No Coast 2014 was the most fun I've had in 2014. Never in my life have I been to a drift event and had this much fun. I personally had never been to a No Coast event or even New Mexico for that matter, but based on the stories and videos from years past, I knew that this year I had to go. Upon arrival I was greeted with a beer and bunch of smiles and I knew this was the rare kind of drifting event where people actually drifted for the fun of drifting, and that no matter what happened, everyone was going to have a great time. Never in my life have I seen so many drifters just having fun, also never in my life have I had a high BAC for that long, but that's a different story. Huge congrats to Trevor Koontz, Mike Rempkowski, Joe Olson, and a huge thanks to Dan Brockett for putting on the best drift event I've ever been to in my life!!!"
Congratulations to the 2014 No Coast Drift Party competition winners. 1st place Trevor Koontz, 2nd place Mike Rempkowski, and 3rd place Joe Olsen. Huge shout out to Joe Olsen for packing up that same night and driving to Colorado to compete the next day!
Thanks for the rad event everybody! Enjoy the gallery of things that happened before we partied.