All Star Bash is everybody's favorite season ending event, where the last of tire supplies are burnt, and nobody has to bust butt for anything other than having fun. ASB is also where hard working media and business people of all forms within the sport of drifting, come to wind down and enjoy the people they've supported throughout the year.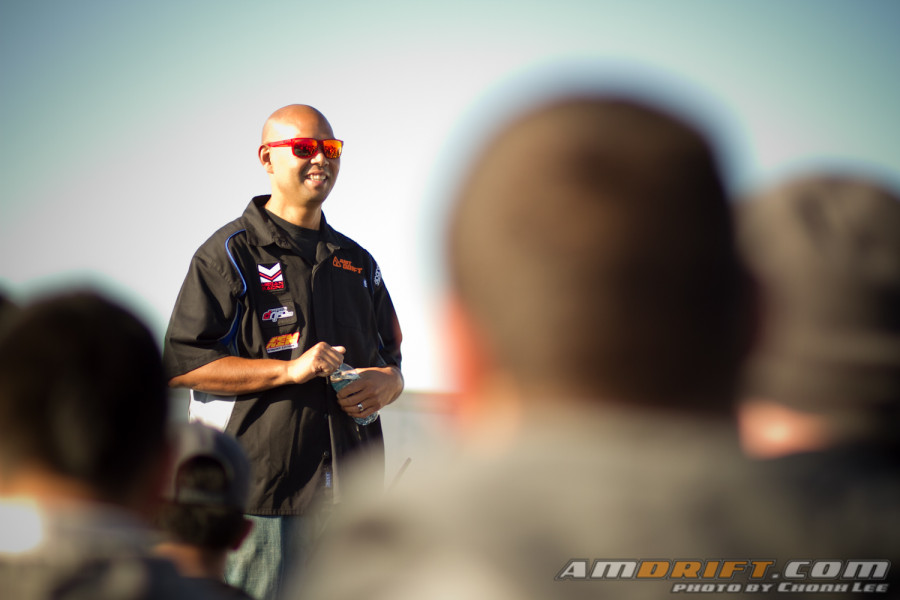 At All Star Bash 2014, or ASB14 as everybody called it, 153 drivers attended, and an estimated 2,200 spectators consisting of family and friends of drivers came to join the fun.
Team Drift was held in the daytime, with a new schedule in place. Team Red Baron the Most, consisting of drivers from Norcal (Joe Tardiff, Donovan Brockway, Matt Madrigali, and Crick Filippi), took home the title for best team drift of ASB14.
With a new scheduling format, word on the street was that ASB14 would be less fun than 2013. The Just Drift staff ran with it, and it ended up being one of the most fun events we've ever been to. For the drivers and everybody who attended ASB14, we want to thank Charlie Ongsingco and the entire Just Drift staff for hosting this event every year, and working to make sure it runs smoothly and everybody has a good time.
We weren't really paying attention to much over the ASB weekend, but we took a ton of photos to share with everybody because Horsethief Mile and Streets of Willow were open all day on Saturday and Sunday. Enjoy the massive gallery!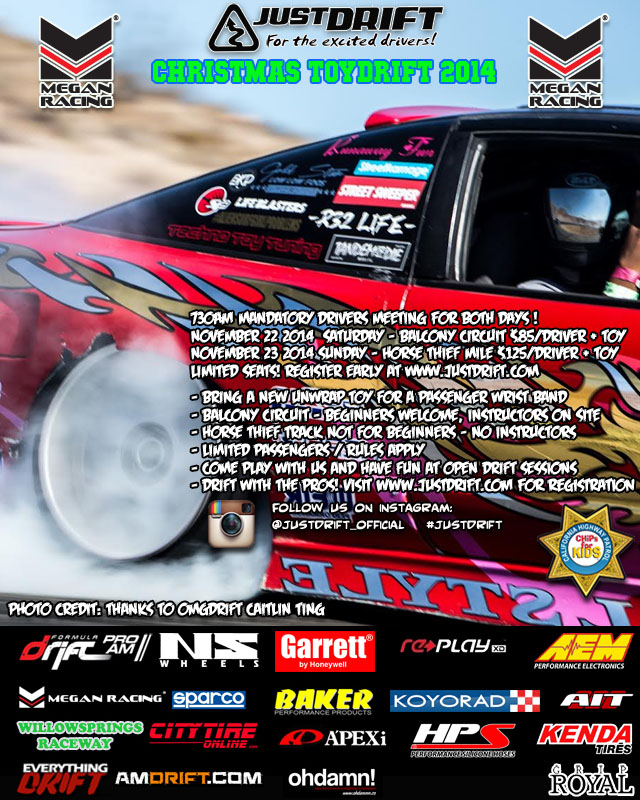 See you all at Toy Drift on November 22-23. Remember, bring a new unwrapped toy for kids in need, and get a ride along wrist band!