One thing I find really cool about drifting besides the cars and the smoke and the tandems, are the places they're built. Now that I have a camera, I find absolutely no problem with barging into a shop to take some photos of the vehicles being prepped for carnage, provided I know the people of course. That took me out to North Hollywood to see my buddy Jef Groff. I met this cool dude in Top Drift this year and absolutely fell in love with his car. Working around a BMW all year sort of gave me a soft spot for them, and for good reason too!
Now for a little background of the man behind the machine, Jef was born and raised in upstate New York until he was 18. It was then that he decided to come out to the beautiful state of California to pursue anything related to extreme sports. Before he moved out to California, he had already been bit by the motorsports bug, building 2 cars; a 1972 2 door nova 350 4-speed, and a 1987 Nissan pickup truck fully customized with hydraulics. In 2004, he earned a Bachelor's Degree in Liberal Studies, and entered the stunt industry in 2005.
"In 2005, I met my wife on a commercial I was working on, and in 2007 we got married. We now have 2 beautiful kids. My life has been surrounded by motorsports since my youth and I love every bit of it, wishing to pass it on to my kids so they can experience it's joys." – Jef Groff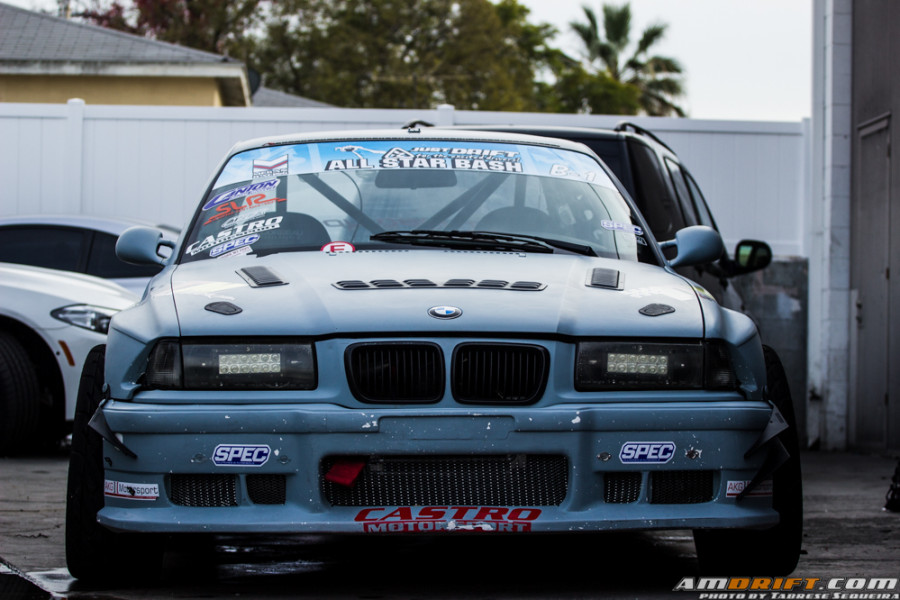 Around 2006, while Jef was doing live stunt bike shows at events, he and his team were invited to do a show at the Orange Bowl. That event was called Drift Buffet. This was the first touch Jef ever got with drifting. "I thought it was sorta lame until one guy gave me a ride in his maroon 240sx, my mind was blown. It was such a awesome experience that I found new respect for the sport." In 2010 Jef started getting calls for jobs asking if he could slide cars around, and thus decided it was time to get a car and learn how to do it.
In 2012 he found a beautiful, mint condition E36 M3, but knew absolutely nothing about drifting except how to kick the back end out a bit. Another thing he didn't know was that this untouched, low mileage E36 with a super clean interior, was to be cut up and gutted in preparation to be thrown at walls! Jef found a bunch of stunt guys who traveled to Willow Springs Raceway and Adam's Motorsports Park and started to hone his skills. It was full blown addiction. I forgot to mention that this is the story of how Jef lost his life completely to drifting. Oh and that guy that gave him his first hit? None other than Ryan Litteral!
After a year of sliding around with his friends, Jef wanted to try competing in the Top Drift series to see how he matched up. In 2014 at the first round of the Willow Springs drift series, he learned he not only needed more horsepower, but also help with his setup, so Jef went back to the shop that has been working on the car since the purchase. That shop was Castro Motorsport in North Hollywood, Ca.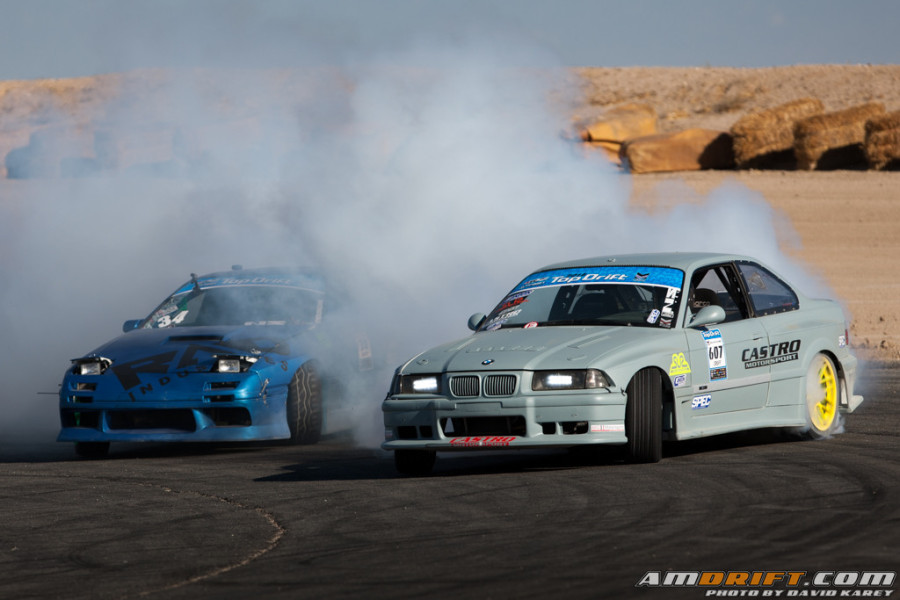 After Jef revealed his intentions to Chris Castro, Chris hopped on board to help. "I started searching for all the proper parts with some help of some companies and some stunt friends. I brought my completely stripped rolling chassis down to Castro's to start the build process.". After receiving support from Castro Motorsport, Jef went on to take 3rd place at the third round of Top Drift.
"I chose the E36 chassis because all my friends at the time had either a Z chassis or a 240s. Not wanting to jump on the wagon, I spent months and lots of hours on forums searching for cars. I almost bought a 240, but it was sold by the time I was able to look at it, which forced me to find the next nicest thing which was the E36 M3. It just seemed to have all the right stuff with a great racing history and lots of euro guys drifting them. Looking back now, besides wishing I didn't buy a mint M3 chassis, I'm so thankful I went with the E36 chassis as it rips and I love it."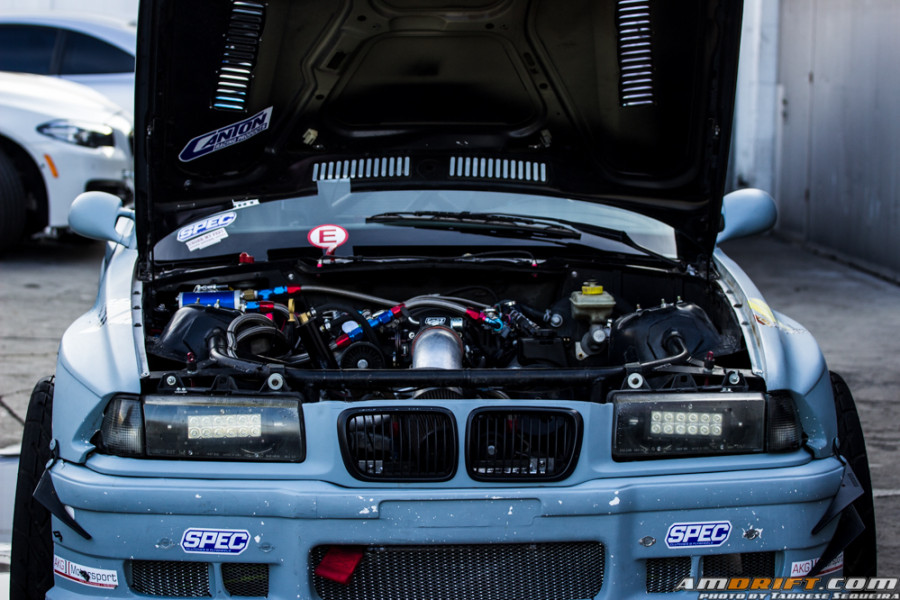 Build list:
1997 BMW M3 Chassis with 80k original miles
2013 LS3 motor all stock with a Turbo Joe Tune
T101 4speed w/ Castro Motorsport built shifter
Castro Motorsport front and rear bash bars
SPEC Clutch and Flywheel
Castro Motorsport built water piping
CBR rear mounted radiator
SLR Speed Angle kit
AKG Motorsports lollipops
Canton Racing Products Accusump/oil filter/cooler/temp sensor/and stainless steel lines
DTM Fiberwerkz body kit
Motosports Hardware Wheel studs and lugs
Apex wheels
Achilles Radial Tires
Sparco seat and belts
Aeromotive fuel cell and fuel pressure regulator
Massive Brakes dual caliper brackets
ASD hand brake
-Tabrese Sequeria