Drifting has gotten serious over the past couple of years. With the majority of drivers wanting to make it big and podium with stars like Forsberg and the like, the drift world seems to have forgotten a core group of drifters that simply arent looking for the fame and fortune, and want an educational experience that the fast paced Pro-Am world does not offer these days.
A few "street legal" drift competition series have been popping up across the country in the past year, and Just Drift's Top Drift Limited series is one of them. Top Drift Limited is a series that allows drivers to gain competition experience without having to qualify and compete against high horsepower machines piloted by seasoned Pro-Am drivers who could give a couple of FD pros a run for their money. Just Drift does this by setting limits on car setup, and even specifying who is eligible to run in the series. Click here for Top Drift Limited rules and guidelines.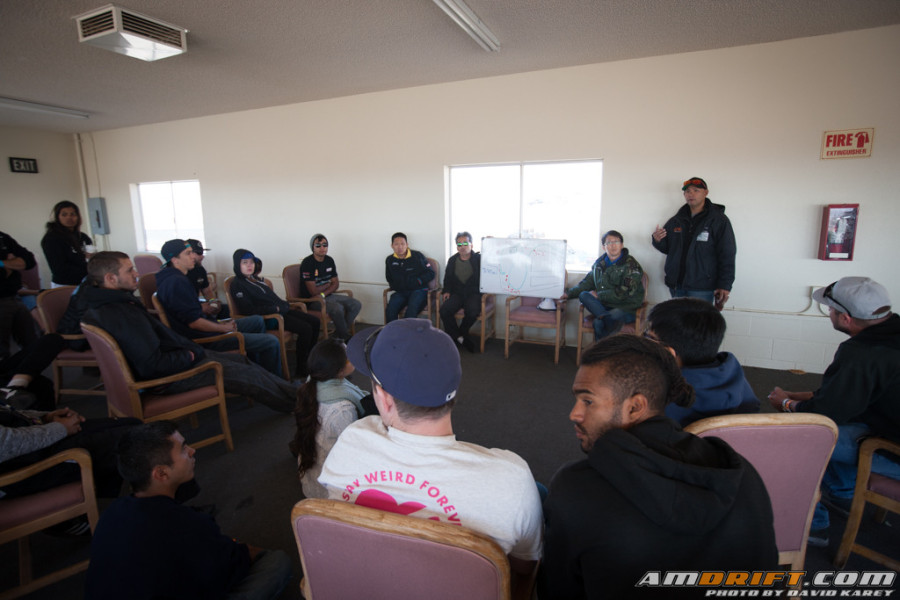 Top Drift Limited Round 1 was held this past weekend at Willow Springs Raceway, the home of Just Drift. Car count was in the mid 20's, which gave drivers tons of seat time and experience that the fast paced Pro-Am series doesnt. The scene was reminiscent of drift days of the past with lower driver count, spacious pits, and a relaxed enviroment, which was a fun change of pace.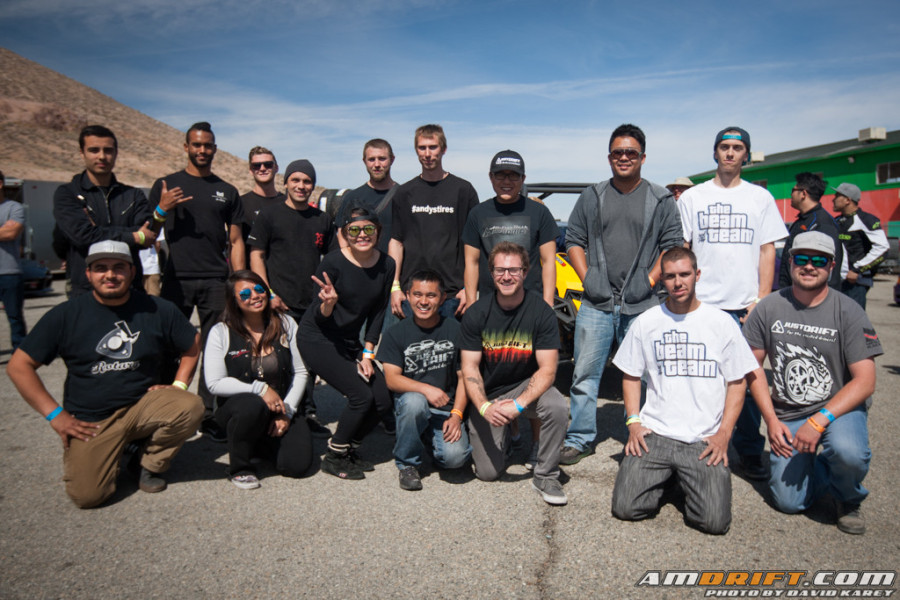 Participants were thrilled to make Top 16 after qualifying. Those who didn't qualify were still in high spirits. Comments from those who didn't make Top 16, such as "It's OK because I only brought 6 tires, and I don't have anymore", and "I am so tired because I ran so much, and I just want to kick back and watch", showed that everybody had a great time.
Competition still offered a ton of seat time and a level of joy. Overpowered and built cars being eliminated from the competition, most pairs were run "One More Time", allowing drivers to learn their foes weaknesses and strengths, and how to overcome both. This was high quality seat time folks!
The Just Drift crew had a vision with Top Drift Limited, but our personal opinion is that it offers competition experience and TONS of seat time for those still on the learning curve. Congrats to John Chow for working his way through the pack to finish in 1st place, Tommy Brownell for following up with 2nd place, and Denise Llamas for earning her very first ever podium in 3rd! Keep up the good work!
Top Drift ProAm Round 2 will be held on May 24, 2015, and Top Drift Limited Round 2 will be held on Jun 28, 2015, both on Horsethief Mile at Willow Springs Raceway. BE THERE!