Orlando Speedworld has been busy, very busy. The complex in Central FL is getting the oval track ready for Formula Drift Round 3 on June 5th and 6th, taking over the Florida event traditionally held in Miami. In the meantime, they aren't slowing down, and hosted their first drift event at South Georgia Motorsports Park last Sunday, April 26. Donnie Vivier of OSW Drifting (http://www.facebook.com/CF.Drifting) wanted to bring something closer to the talent in Georgia/Florida, and The Takeover was born!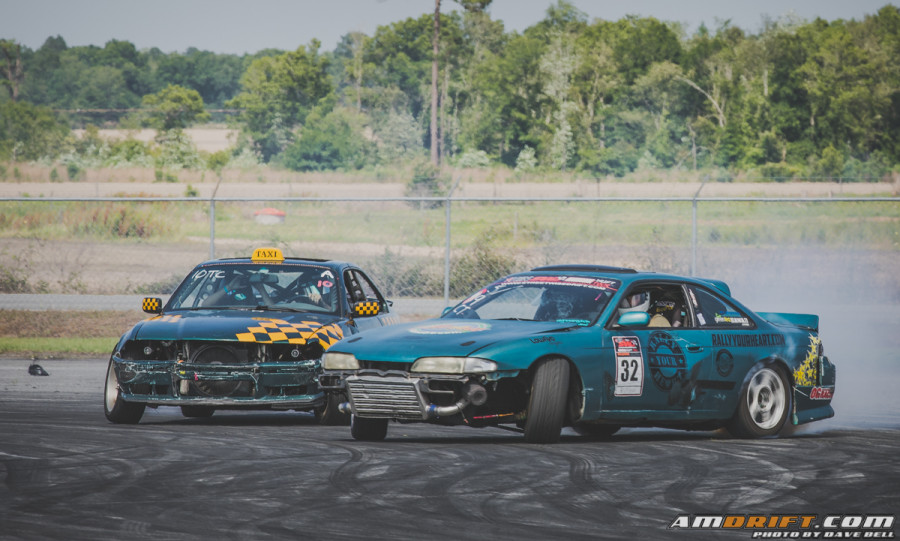 South Georgia Motorsports Park brings a circle track and 1/4 mile drag strip to the Adel, Georgia area, which is just north of Valdosta. The large south entrance was prime location for the field of 15 cars. The complex is a few hours away from drivers in Georgia and Central/North Florida.

OSW Drifting came up with a layout for this first event, which was tight and technical in some turns with a declining radius, keeping speed and momentum down, but then opening up and allowing enough room for 3 car tandems. There is also plenty of pit space for future events.
Rise and shine, ready to build the layout and put on a drift show at SGMP! Maybe this circle track can be useful someday…
Taylor Hull with Yai Racing behind him took his 2015 Formula Drift Pro2 car out for a few shakedown passes at the event. This was Taylor's first real chance to work out bugs in the car before the season starts in June at OSW. The car ran great after battery and electrical issues were resolved, and his new powerplant and S14 chassis looked real mean.
If you live in the South, there's a good chance you will catch John Thorpe's E36 out of Florida. His car seems like a really reliable platform and has banged a lot of doors in tandem.
Alex Wilborg's S14 is a fresh 2JZ build from Enjuku Racing. Alex was really getting the handle of the car down by the end of the day, as he got the car dialed in with the 100+ degree hot track.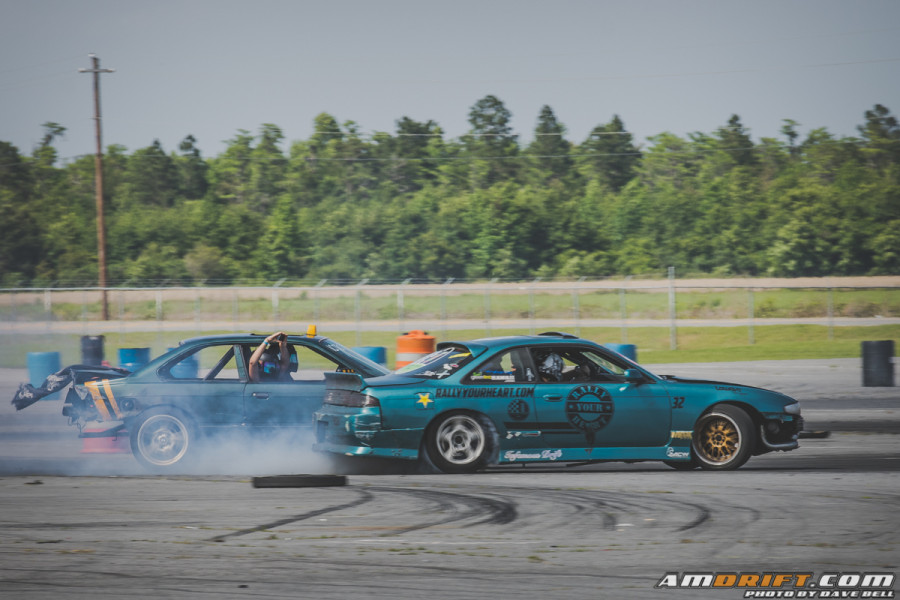 Andrew Huffman lead and Keegan Ellrod giving chase. These two have run tandem all over Florida, and now brought the show to Georgia. They tear it up and care very little about the outcome.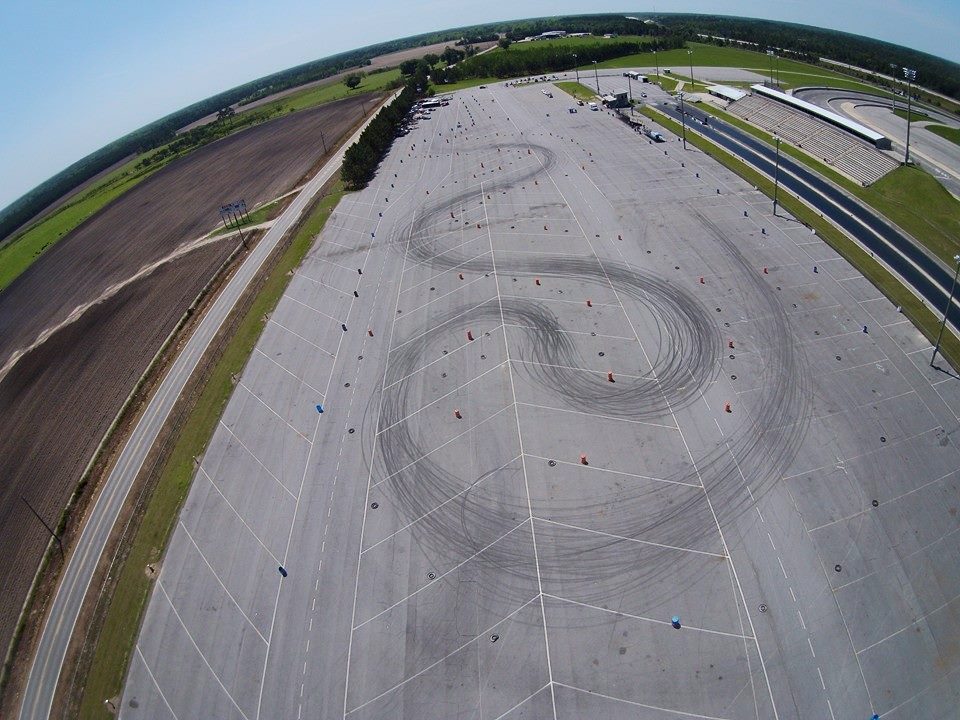 Bringing an event closer to those in the outskirts of Florida and Georgia was a welcomed opportunity by a great field of drivers. OSW Drifting says they look forward to bringing more events to SGMP over the summer and maybe into the night. They want these events to be regular and something the drivers and fans will remember. Be sure to follow AmDrift and OSW Drifting for details about future events.
http://www.facebook.com/CF.Drifting
– Dave Bell
davebellimages.com