The Whiskey Garage Drift Series kicked off on April 24th at Sandia Motor Speedway despite the rain and snow that plagued the Southwest region. Nonetheless drivers and spectators from all around converged in Albuquerque to kill some tires and cheer on their favorite amateur wheelmen.
The first drift event of the season is always a special one. It's the first chance for the drivers to test and tune the changes made to their cars over the winter. Groups of friends get back to the track to hang out and have a few laughs.
As the seasons go by we continue to see new faces and interesting cars showing up to events; indicating that drifting is alive and well in America. Case in point is this old Toyota Celica Liftback which I can't say I ever remember seeing, let alone sliding around among the usual pool of Nissans.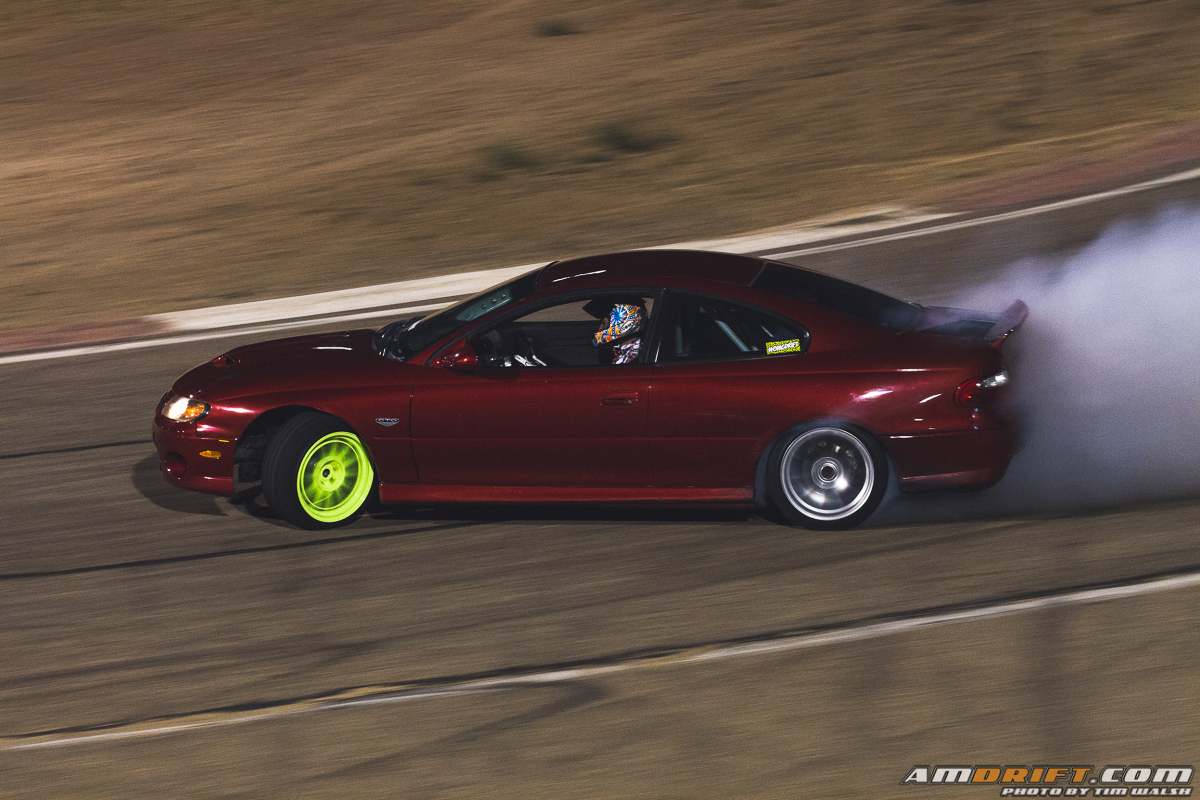 Newcomer to the series Eric Dominguez from southern New Mexico put on an impressive performance during round 1. All throughout practice he was putting down consistent runs with large amounts of angle and plumes of tire smoke. When it came time to qualify Dominguez kept his runs tight and came out on top. This put a glowing target on his back that all the locals were aiming for.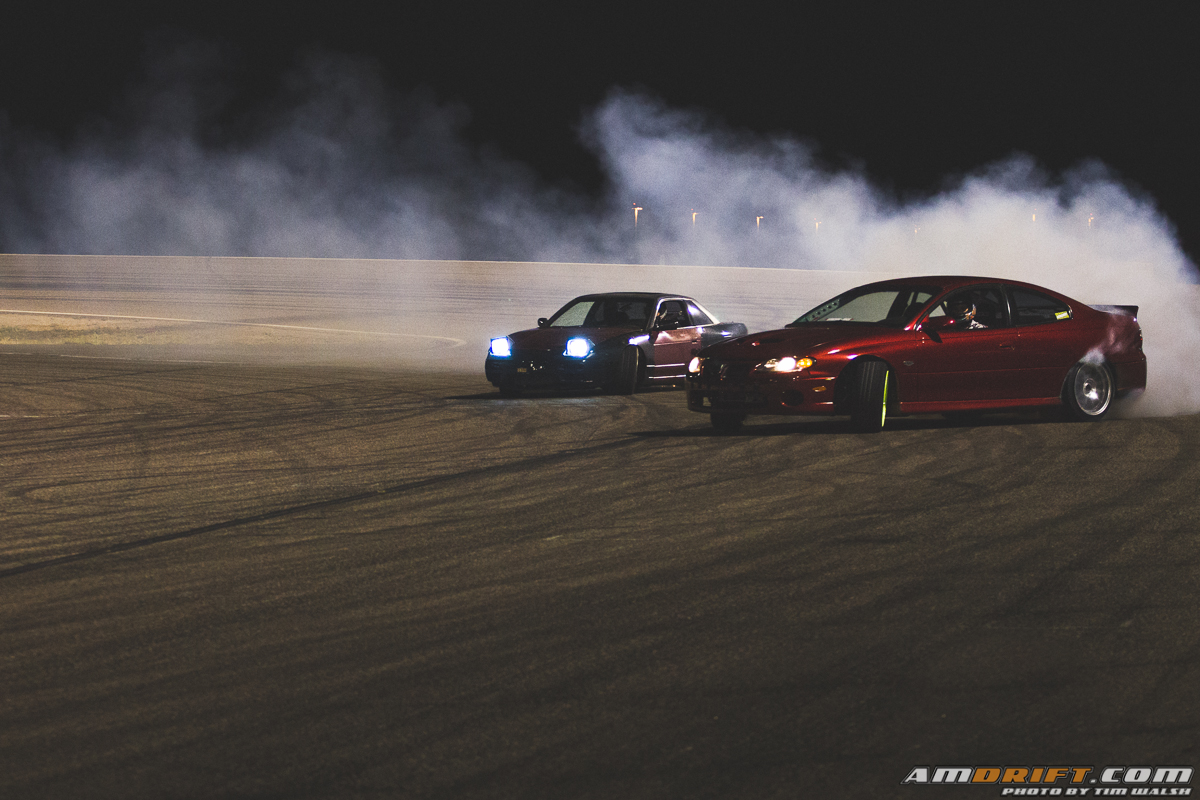 The battles for podium positions were fierce but it would be Eric Dominguez and veteran driver Gerard Jacinto duking it out for a chance to go up against Darren Madrid for first place. Dominguez and Jacinto put on some of the best performances Sandia Motor Speedway has ever seen. Run after run these two kept pushing one another with no clear victor. After multiple one-more-times and close calls Jacinto in his 240SX wore down the rubber-hungry GTO piloted by Dominguez.
The crowd went wild when the judges were finally able to announce a winner. The judges got a series of waves going as the stage was being set for the final bout.
The final battle between Jacinto and Madrid was anticlimactic since Madrid was able to stay cool and calm while Jacinto and Dominguez fought for third place. Jacinto had expelled all of his energy and tires defeating Dominguez, which lead to errors in the final round. When the dirt drop-induced dust settled Darren Madrid emerged victorious, with Gerard Jacinto in 2nd and Eric Dominguez in 3rd.
The next round of the Whiskey Garage Drift Series is scheduled for May 15th at Sandia Motor Speedway.