The USDrift 2015 ProAm season kicked off on Sunday 05/03/2015 at Virginia International Raceway. Part of a 2-day smorgasbord of motorhead events at VIR, HyperFest + StreetDriven Tour rocked festivities on Saturday followed by USDrift practice, qualifying, and competition on Sunday. USDrift calls itself "The Toughest Grassroots Series on the East Coast", and we were there to see how the competition is stacking up for 2015.
With enough drivers for a potential Top 32 competition at VIR, it's easy to see how competitive the series is going to be this year with so many motivated drivers. Add this first round being at VIR, a very unforgiving track, and you've got a lot of drivers who are ready to prove themselves in 2015 and challenge this tough series head-on. At the end of the year, USDrift will hand out Formula Drift Pro2 licenses, allowing the top 3 drivers to compete at the next level in Formula D.
Virginia International Raceway is an amazing track that brings a pit area directly next to the Patriot Course with easy access for drivers and spectators.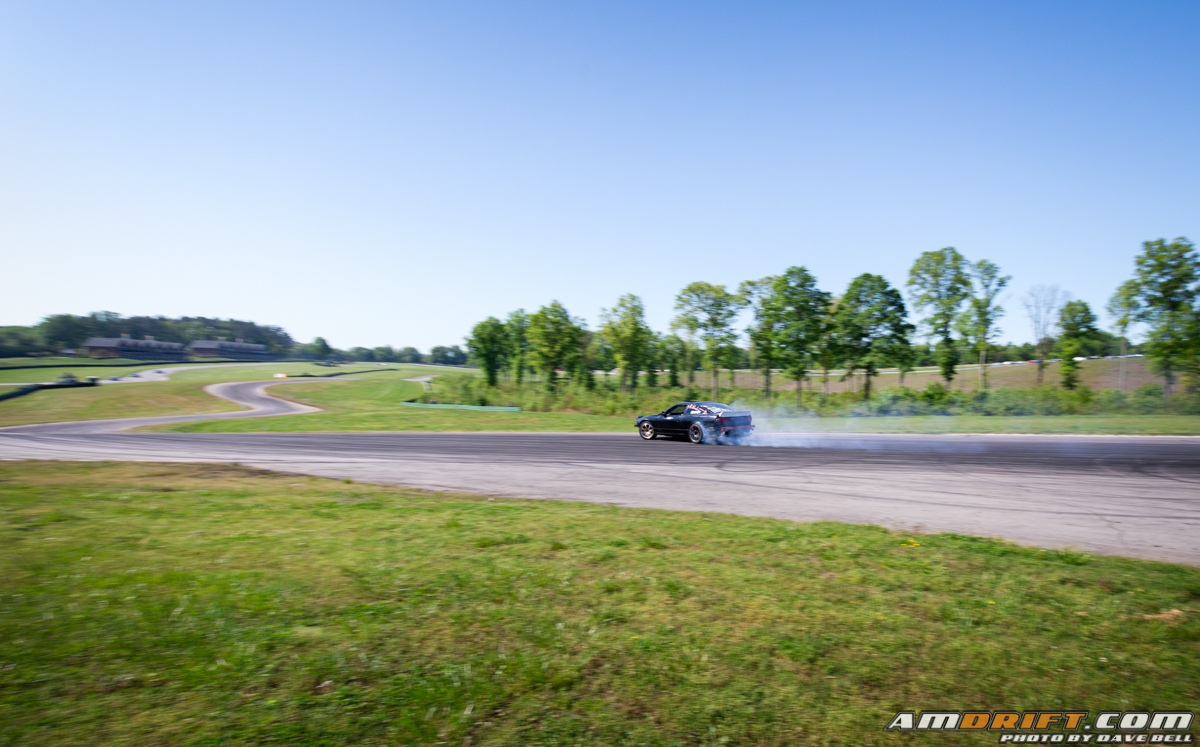 Practice started early in the morning with a large field to get through before the track would have a quiet lunch hour. Drivers could get a feel for the fast downhill course which resides in the middle of VIR. It really is a beautiful spectacle with road racing going on at the same time on the other courses.
Drivers could also make sure any last minute issues are worked out, like remembering to latch the hood down on the drift truck! That won't happen again…
The field of 36 continued to dial in their cars in preparation for qualifying. USDrift hoped for a Top 32 but would reduce it to a Top 16 if enough drivers didn't qualify.
Formula Drift drivers Vaughn Gittin Jr., Ryan Tuerck, and Chris Forsberg all hung around from Saturday's HyperFest to participate in various ways on Sunday. Chris Forsberg judged the competition alongside Michael Schneider, and Dan Summers. Vaughn Gittin Jr. ended the day with donuts in his "Ultimare Funhaver" truck. Ryan Tuerck took his S13 drift missile out around VIR. Check out that active aero.
Chris Forsberg's 4-door M56 was also available for ridealongs around the Patriot Course. This thing is insane and killed tires all day long…
Qualifying started after lunch, with the top qualifying score going to Fred Keogh in his 350z. He was putting down huge angle and smoke all day long, and was looking like a force to be reckoned with during competition. $100 was made payable to Fred as the top qualifier on behalf of the memory of Mark Lenardon; top-notch!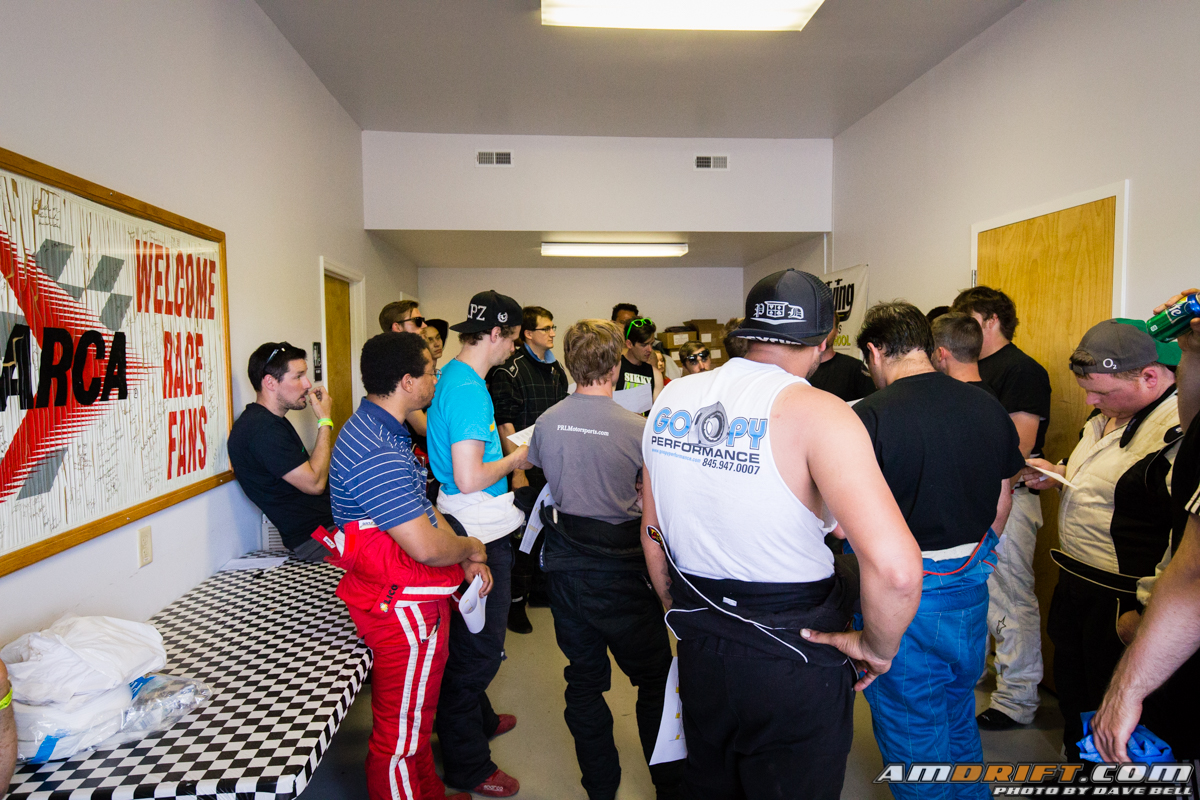 Not enough drivers qualified for the Top 32 to happen, so the Top 16 gathered to find out where they placed. Here were the Top 16 qualifying drivers:
1. Fred Keogh
2. Jonathan Nerren
3. Austin Meeks
4. Gorka Arrieta
5. Sal DiPompo
6. Mike Feiock
7. David Bellomo
8. Troy Manners
9. Chris Cotrupi
10. Thomas Palmerino
11. Xabier Arrieta
12. Cody Doyle
13. Tyler Nelson
14. David Campo
15. Austin Wolff
16. Mateen Ahmad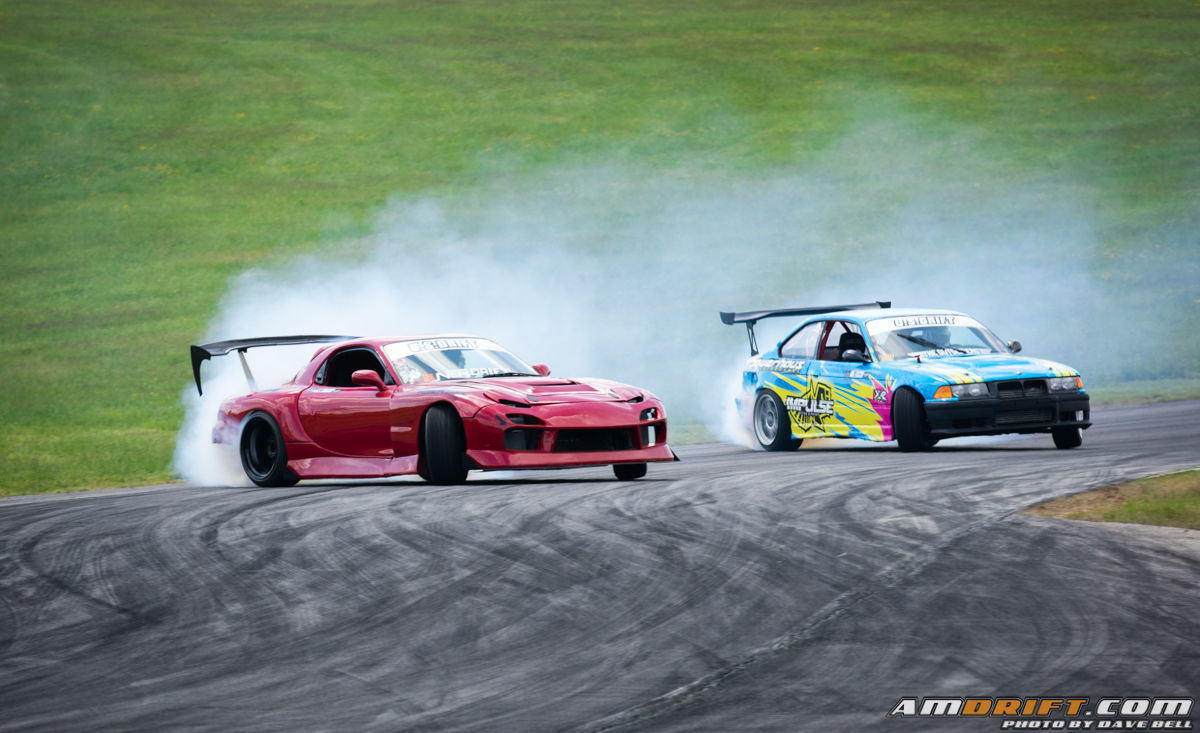 Top 16 was exciting for drivers and spectators with a couple of OMT's thrown into the afternoon. Judging from a professional level crew ensured the drivers were placed appropriately, even if tough at times.
Final tandem results:
1. Jonathan Nerren
2. Troy Manners
3. Mike Feiock
4. Gorka Arrieta
5. Fred Keogh
6. Austin Meeks
7. David Bellomo
8. Cody Doyle
9. Sal DiPompo
10. Chris Cotrupi
11. Thomas Palmerino
12. Xabier Arrieta
13. Tyler Nelson
14. David Campo
15. Austin Wolff
16. Mateen Ahmad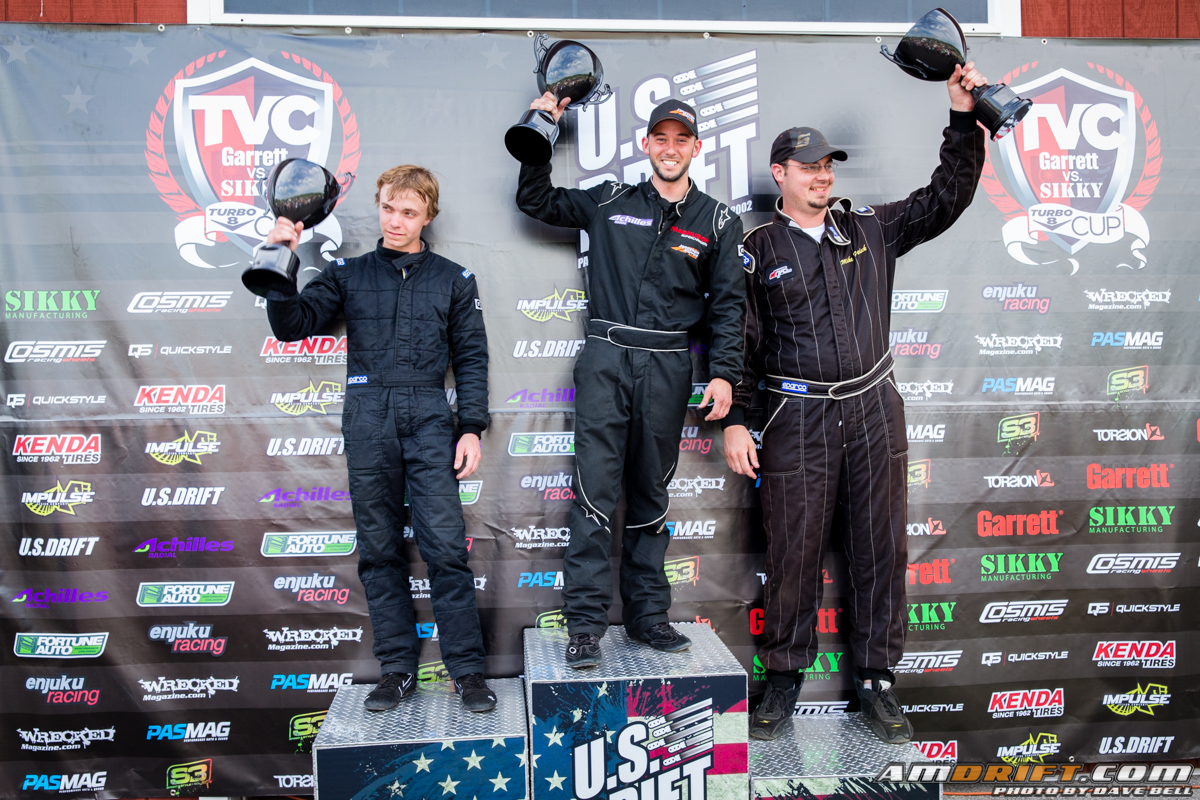 Jonathan Nerren ended the day on top after a final tandem battle against Troy "Squirt" Manners. Jonathan gave a strong fist pump on the OMT run when Troy had a mechanical failure, giving Jonathan the win. Mike Feiock and his Mazda RX8 took home 3rd place. Congratulations to Jonathan, Troy, Mike, and their teams on their 1st round podiums at VIR!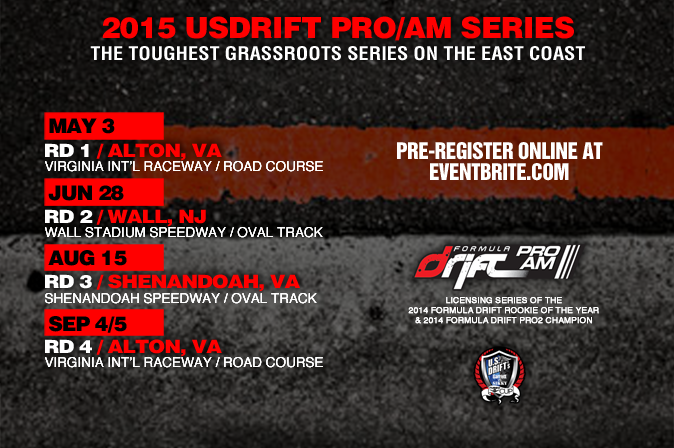 The 2nd round of USDrift takes place at Wall Stadium in New Jersey on June 28th, 2015. This is also a Formula D Pro stop so it should be an exciting weekend. We hope to see you there!
-Dave Bell