For the second year in a row, NRG Innovations held their very own drift event at Grange Motor Circuit on March 5, 2016, called Drift Matsuri. Grange is always fun, and that's what this event was all about. With a little bit of product out on the table, a taco vendor, and tires being changed by Andy's tires, Drift Matsuri had everything that everybody needed for a complete day of fun.
Drift Matsuri was the idea of Chris Miller, Jason, and Chuck of NRG, and their fellow colleagues at NRG were on board from the very beginning. Approximately 32 drivers arrived to drive, which is the perfect number for the smaller sized Grange, one of the coolest kart tracks in Southern California.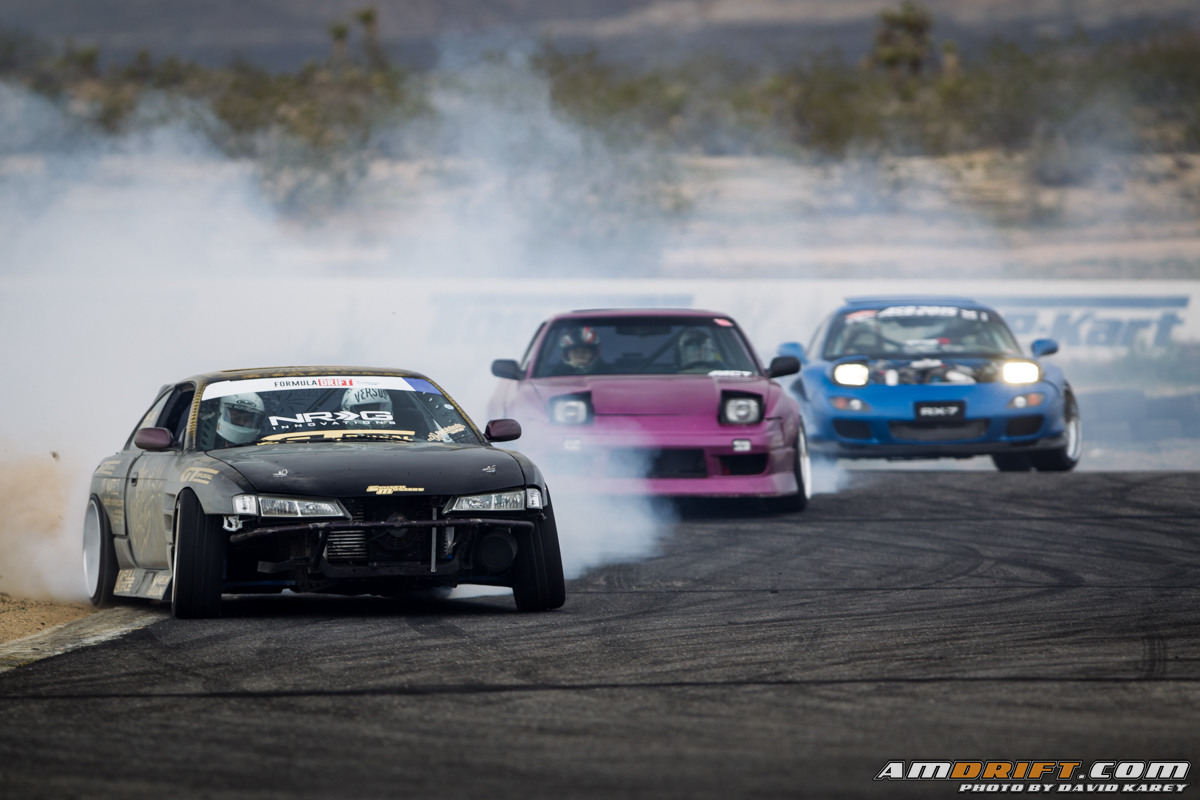 Among those in attendance, were Formula Drift driver Ryan Litteral, Bryan Rogers of DriftKnuckles.com and Jeff Jones Racing, and Andrew Molina of Animal Auto, a drift service shop located in the Inland Empire. These guys put on a good show for a bit.
Alex Tovar in his Cressida, and his tandem buddy in a shaken but not stirred looking s13, were killing it all day. Run after run after run, these guys couldn't shake each other. Cressida + S13 in chase is a big thumbs up from me.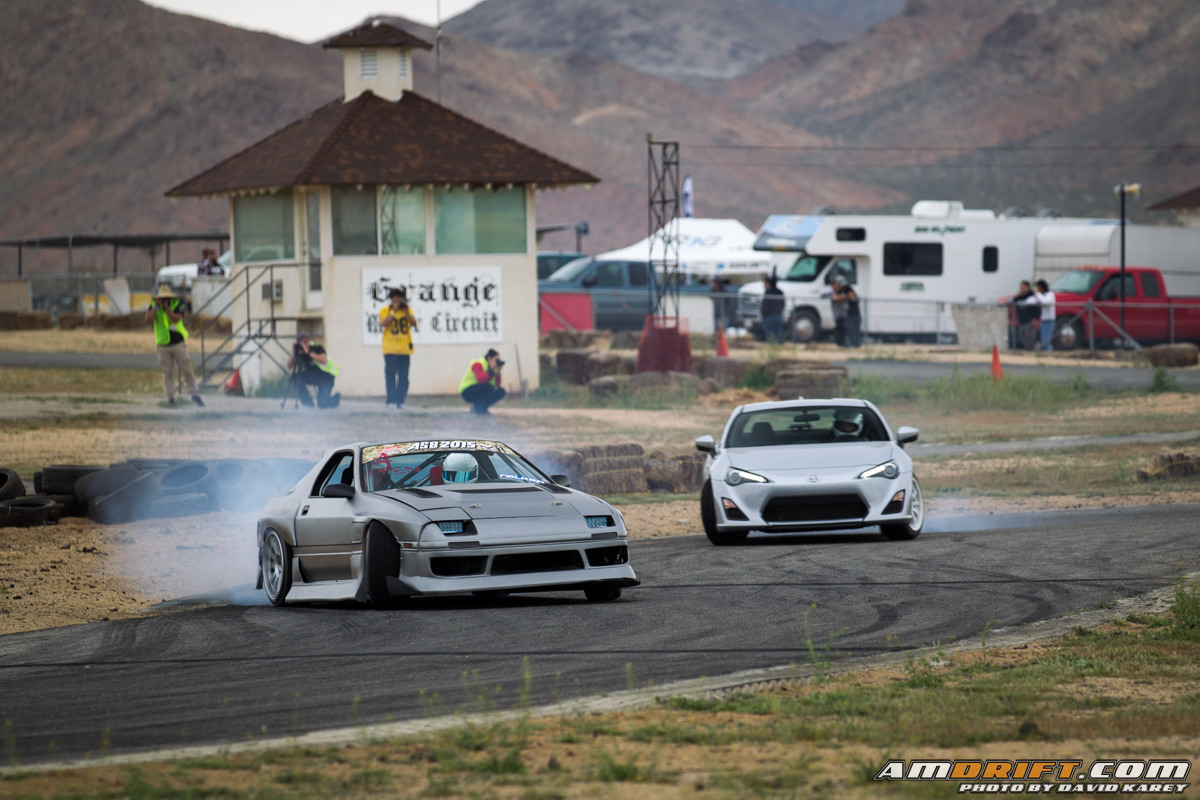 Track days at Grange are open for everybody, from fully built drift cars, to stock cars with minimal street mods. Mac Cruz with his FC RX7, and Jack Reynolds in his FRS, can often be found putting around.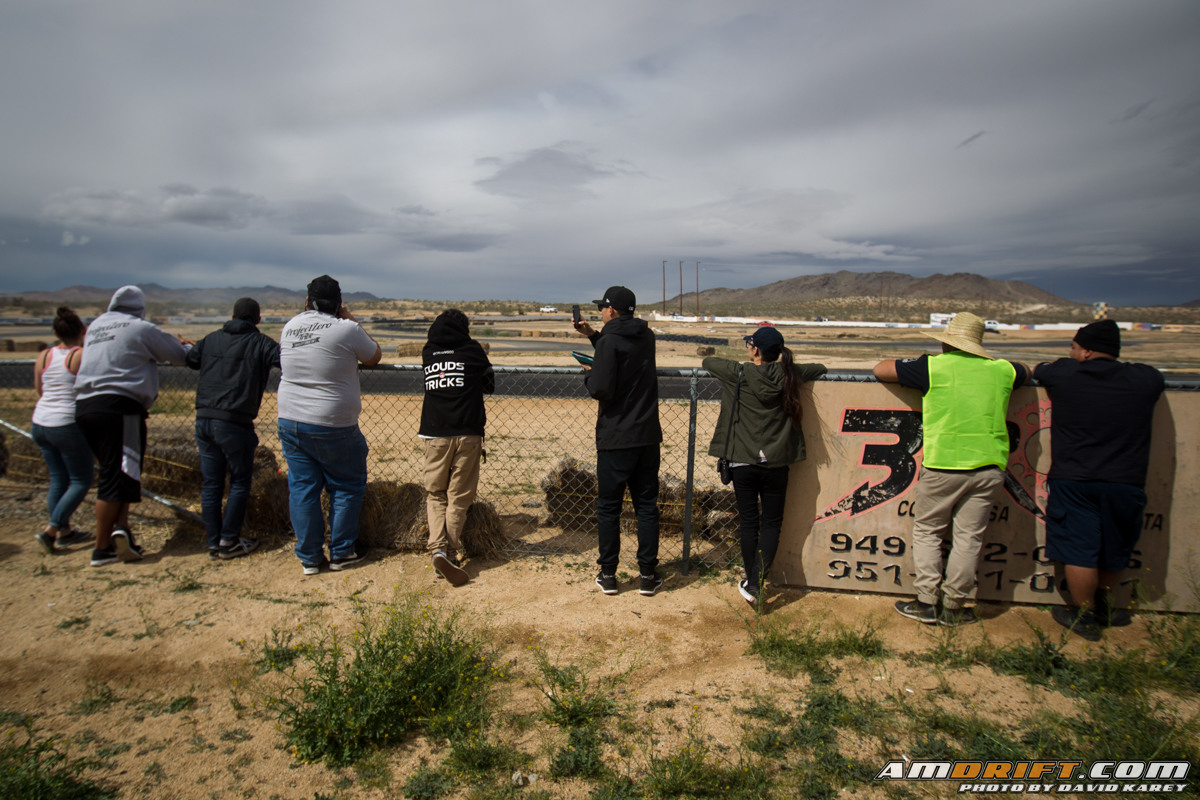 Shortly after lunch, the weather started making a turn for the worst and rain clouds started rolling in, so NRG staff decided to run their Big Crazy Entry Comp a couple of hours earlier. Spectators were ready for some backwards entries.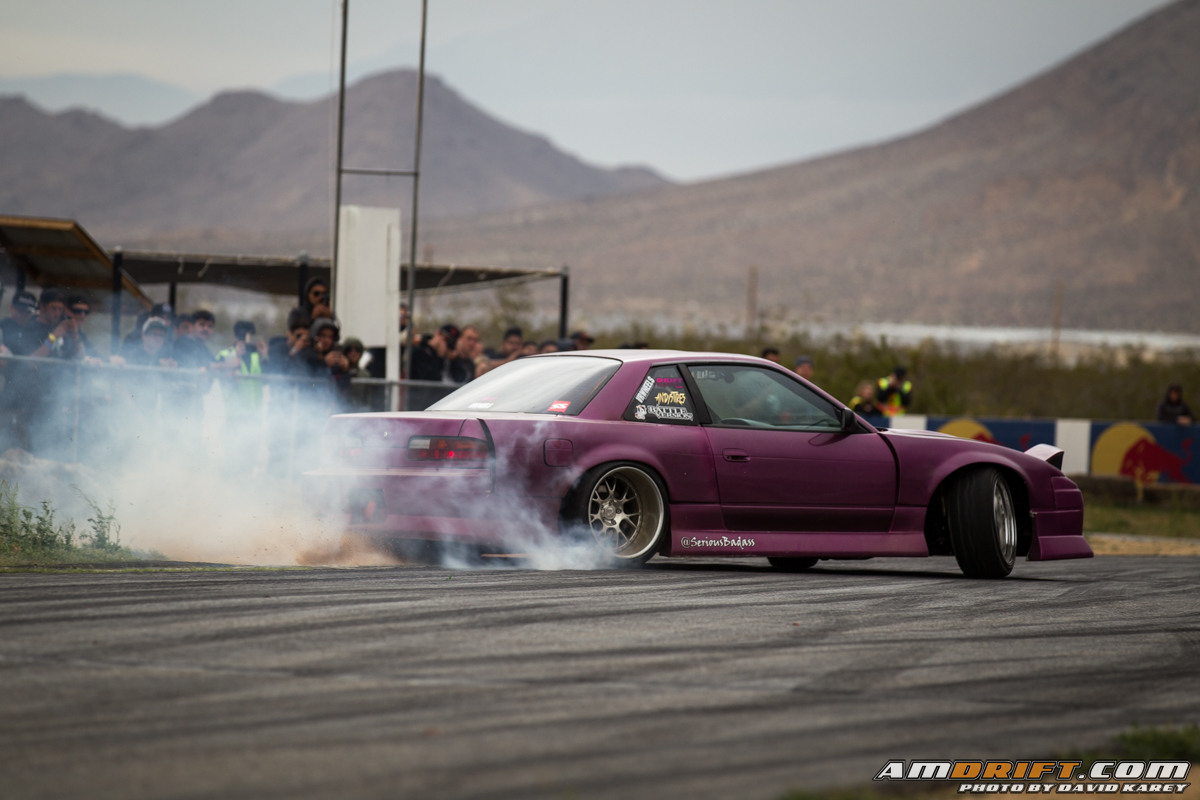 For the second year in a row, Bryan Rogers wins the entry competition with some seriously early entries halfway down the straight with crazy angle from those Unicorn kits that he makes.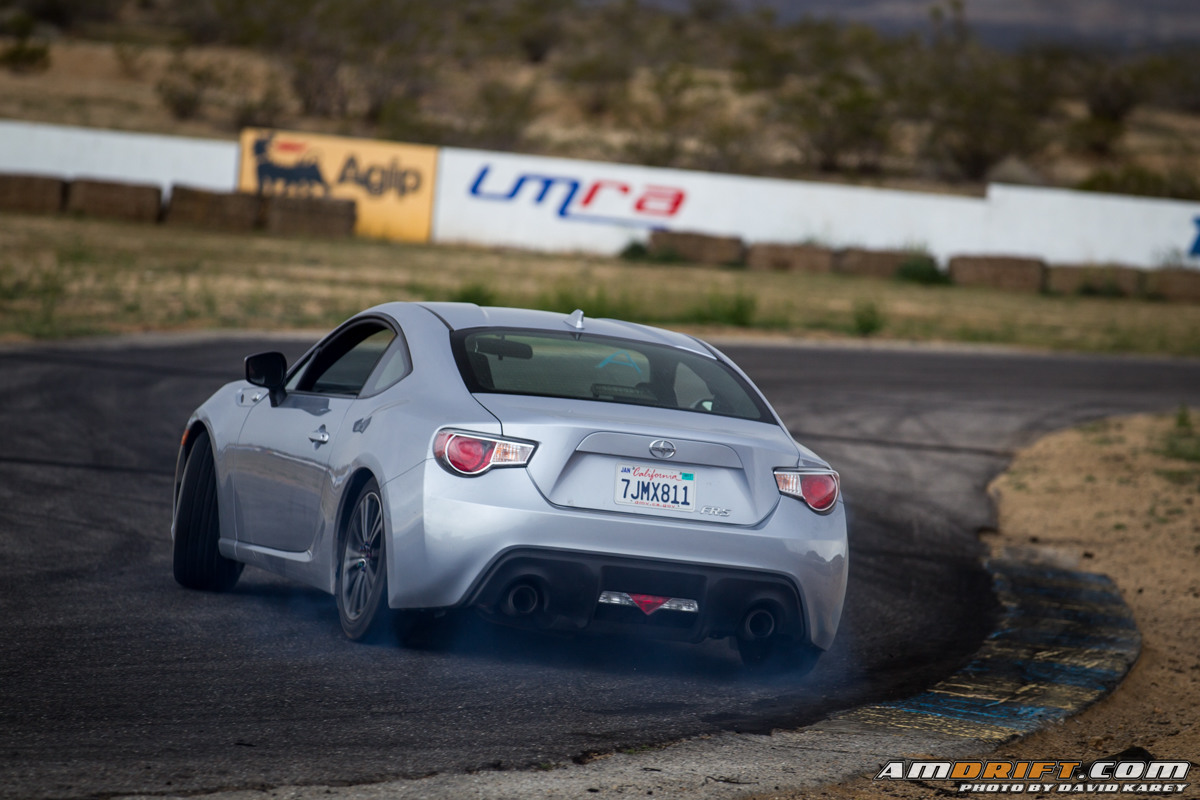 It was like a repeat of last year, with Jack Reynolds taking second after a tough decision between his run and Bryan's. Jack's FRS is completely stock other than a set of Feal Suspension coilovers, running on street tires at 80-90 psi to get that ass out.
Fili Manriquez nearly had the entry contest in the bag. Despite the track getting really slick due to the rain, he pulled off a backwards entry and managed to carry it all the way to the mannequin set up by NRG as a clipping point. It was the best entry the entire competition, but after hitting the fake dude, he lost drift and straightened.  Fili took 3rd in the entry contest.
NRG likes to have fun, so they came up with an award for "Crash King". Ricky Vasquez came in fast and hucked it sideways, spun around backwards, and by the time he got the car pointed straight again, he was headed directly into the brick wall beyond the straight and stopped against it with a tap. Crash King was awarded to him for this stunt.
From left to right, Fili Manriquez 3rd, Jack Reynolds 2nd, Bryan Rogers 1st, Ricky Vasquez "Crash King", and Chris Miller announcing. The NRG Drift Matsuri 2.0 was a great day in the desert. Grange is a fun track. We will be back!
Enjoy the gallery. – David Karey