Golden Gate Drift made it's way back to Thunderhill Raceway Park on July 10th, 2016 for the 3rd round of the Formula Drift Pro-Am series. Going into the third round, Julian Dumay was leading the series in points, and names such as Travis Ragona, Chris Bixler, Joe Tardiff, and Nate von Tuchlinski were nipping at his heals for the lead. The last time we visited Thunderhill, was for Golden Gate Drift Round 1 back in April, and boy has the scenery dried out and changed since.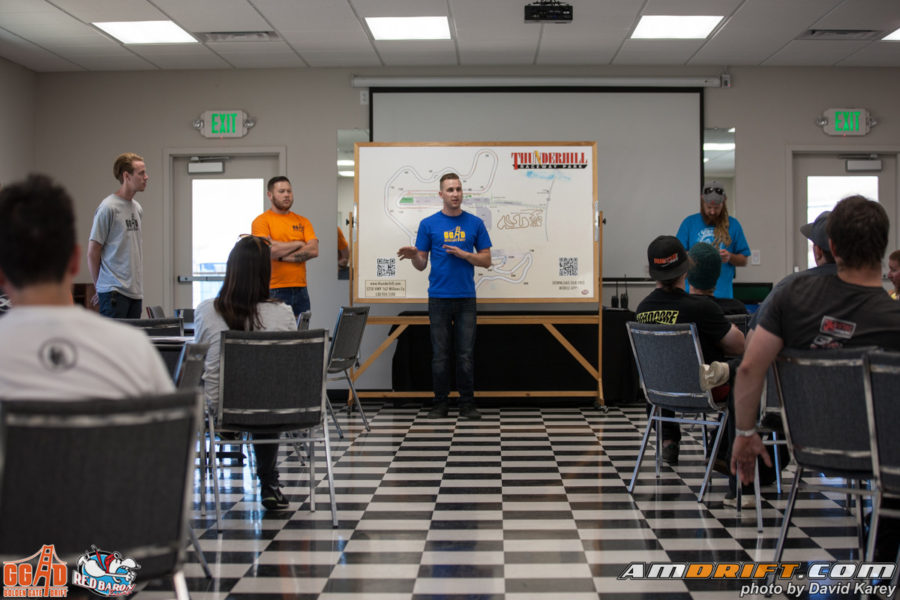 Golden Gate Drift curator Luke Crowell, and judges Matt Field, Matt Coffman, and Pat Mordaunt were excited to greet the drivers early in the morning and get straight to business. Most drivers in Pro-Am have dreams of going further in their drift careers, so having down to earth dudes who do well in pro drifting come out to the Pro-Am events and help teach better drifting is a great thing, especially while running a track layout for Round 3 that nobody was going to be familiar with.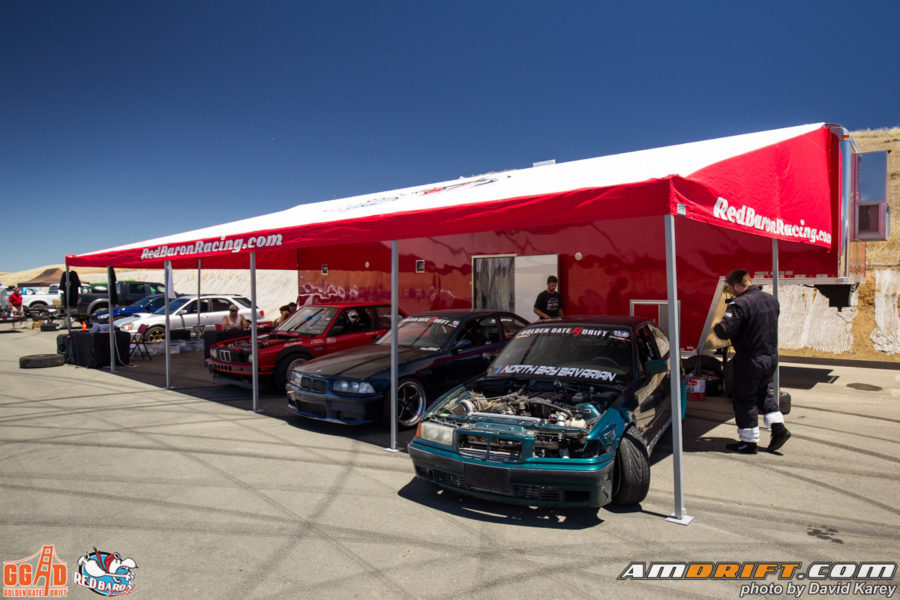 Series presenting sponsor Red Baron Racing was on location to host their Driftival, and sponsor a team tandem competition, putting up $1000 purse for the top 3 teams. Due to last minute changes, drivers voted to split the purse between the top 3 finishers (podium) of GGD Pro-Am Round 3, and everybody was excited to get on podium.
Whats great about Golden Gate Drift events, is that even if you don't come for the Pro-Am competition, or don't qualify, there is always an open track for you to tear around while everything else is going on. If you make the drive to Thunderhill for GGD, you will have a blast regardless of what you came for.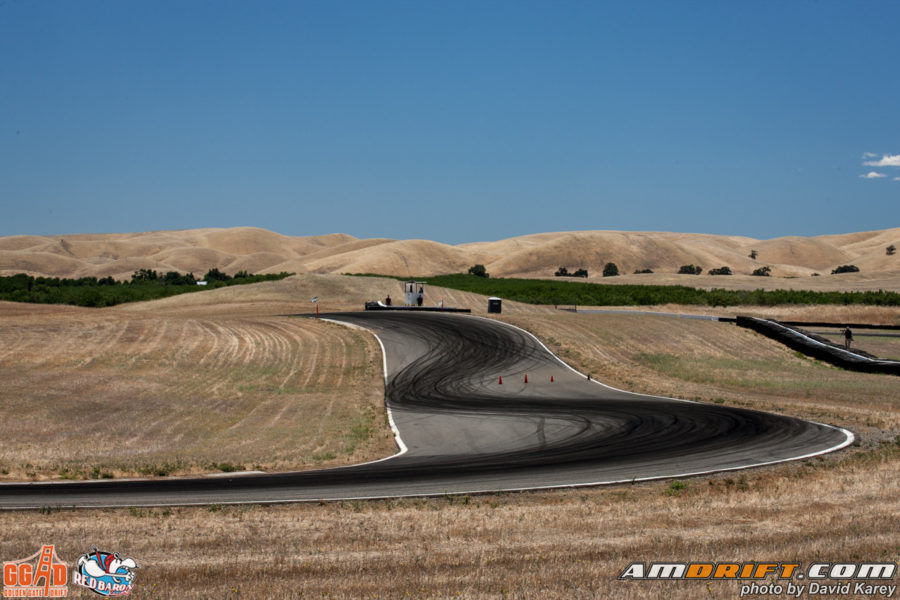 The layout for Round 3 would be on Thunderhill West counter-clockwise turns 10-9-8, which snake between gorgeous rolling hills. Every other round has been on the skidpad, or various configurations of turns 2 and 1, which are good locations for spectators, but very overdone in regards to variety.
The beginning of the course was a wide entry into a tight right turn which absolutely had to be taken at the most precise line or else the car wouldn't be set up to power through the sweeping right immediately following.
After the tight first and long second right turns, drivers would have to snap the car left and make their way around to a straight with a cone manji in the middle, and sideways over the hill to the finish. It was a tough course for most to nail.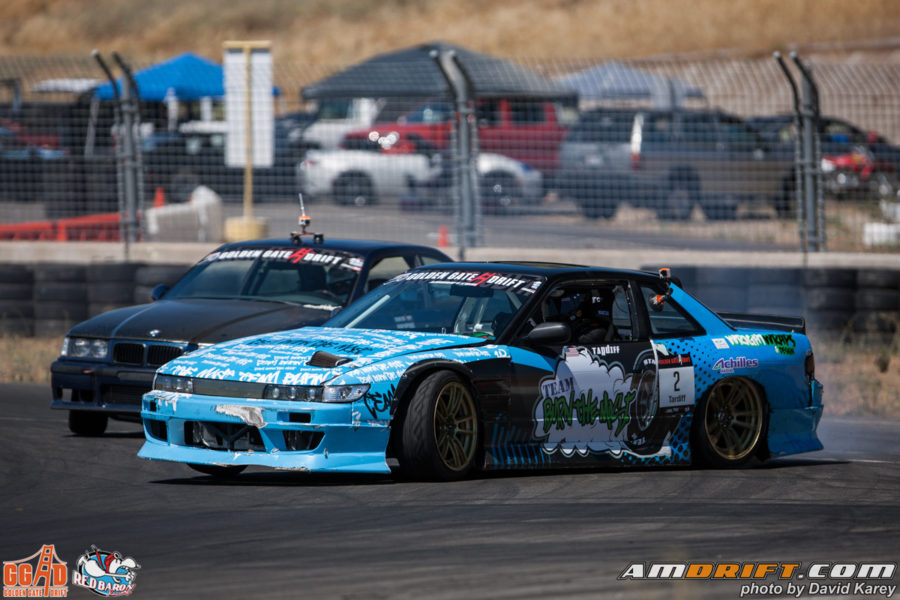 In the end, Joe Tardiff was the man to beat, being challenged by the one and only Travis Ragona in his E36 M3. It seems like we are always writing about Joe here on the site because he is always a top finisher, but he is constantly proving to be the man to beat and provides the Pro-Am series world with an invaluable service, which is showing drivers how it's done and pushing them to do better.
In an all too familiar podium identical to 2016 Round 1, Joe Tardiff takes 1st, Travis Ragona takes 2nd, and Julian Dumay takes 3rd. Podium prizes are plentiful, and GGD makes sure the rewards are great for the podium finishers.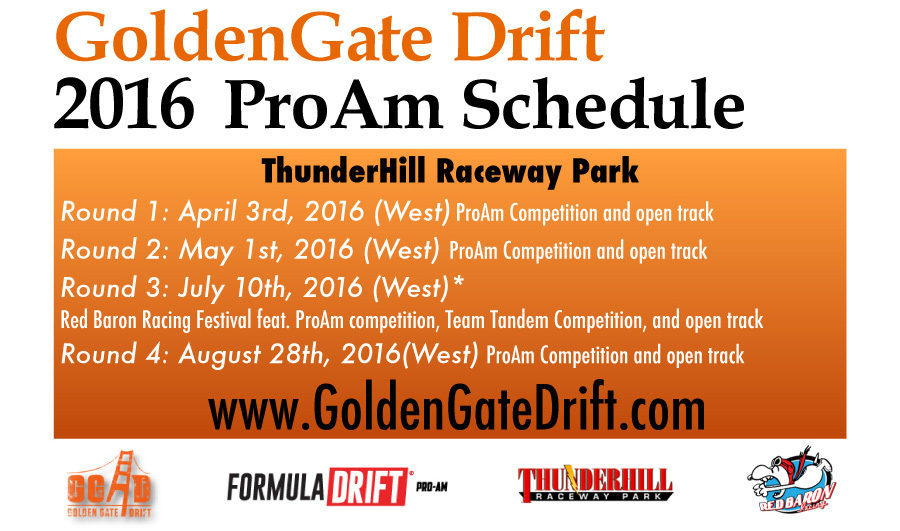 We will be heading back to to Thunderhill Raceway Park on August 28, 2016 for Round 4, the final round of the Golden Gate Drift Pro-Am Formula Drift licensing series. If you have dreams of driving Thunderhill, make Round 4 the day you cross it off your bucket list.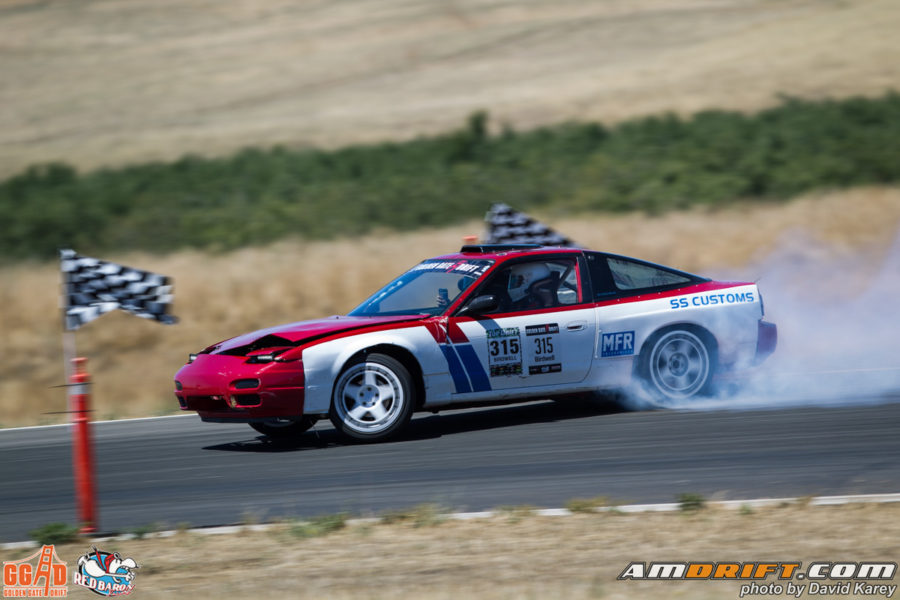 On a final note, our 18 year old buddy Jeffrey Birdwell marked GGD Round 3 as his last round, as he is headed off to Michigan for school. Jeffrey convinced his school to start an auto shop where they built the car as a project, where he took over after the school didn't know what to do with it. He learned how to drift in NorCal and has become a very competitive driver, and is taking the car with him to "go break some hearts and dreams" at Midwest Drift Union events. Good luck buddy!
Enjoy the gallery and see you all at Round 4!