Top Drift, the Formula Drift licensing series, made it's way to Walt James Stadium on Saturday, and although the track is our least favorite at Willow Springs Raceway, the driving and results were as exciting as ever. Check out the gallery for tons of photos of all the action.
Congrats to Alex Grimm for piloting possibly the very first competitive Datsun S30 in drifting to a first place finish, Adam Knapik 2nd, and Sean Adriano 3rd.

Top Drift Round 4 will be the final round of the 2016 Top Drift season. Join us on August 26-27 to see who will fight until the end, and who will earn their 2017 Formula Drift Pro 2 license.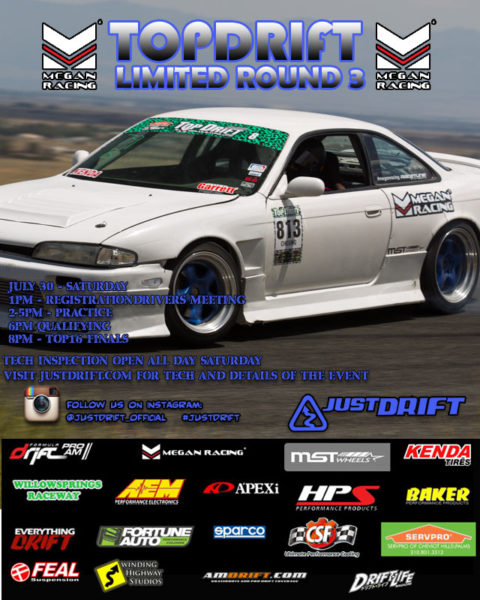 Top Drift Limited is this weekend at Willow Springs Raceway. Head on out and enjoy another night event hosted by Just Drift. See you there!