Last weekend we joined Just Drift for the 3rd and final round of Top Drift Limited, a series dedicated to lightly modified production-like vehicles and geared toward the up and coming drivers who may want to compete in pro-am in coming years. We wanted to go out to Willow Springs and support our home drift organization, and ended up having a great time hanging out and watching some grassroots style drifting.
Congrats to Cory Faso for a first place Top Drift Limited Round 3 finish, second place Jon Shaffer, and 3rd place Brandon Shannon.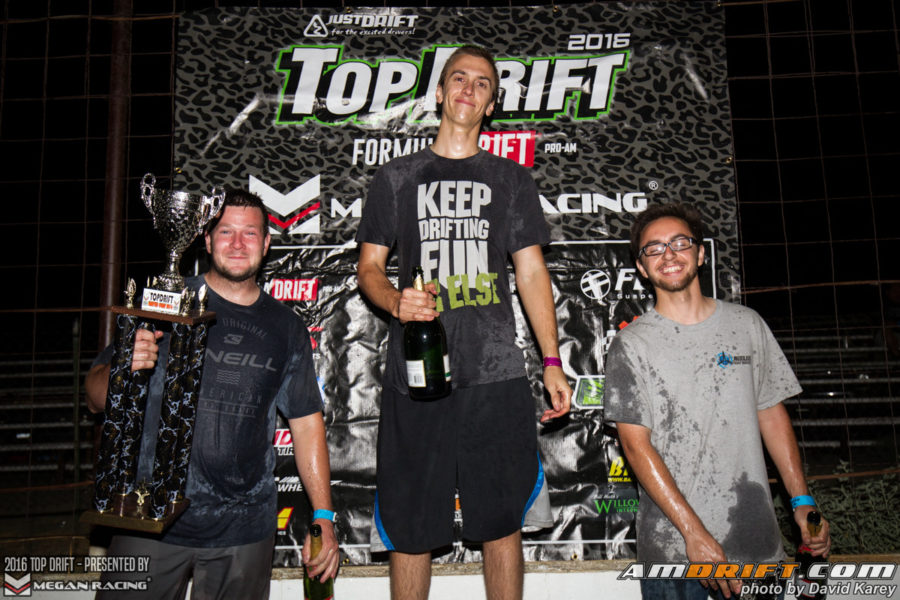 The Top Drift Limited 2016 season overall champion is Tyler Page-Howell, Corey Faso finishes second, and Nick Franco follows up in third. We had a great time at Top Drift Limited Round 3.
Enjoy the gallery from David Karey and Sean Adriano, Top Drift Pro-Am competitor sitting in 3rd place for the 2016 season with only one more round to go.