For the last round of 2016 Golden Gate Drift, we returned to Thunderhill Raceway. Drivers have seen many different configurations of the West course. For the final round, turns 8W-10W in the standard counter-clockwise layout were used.
Matt Field fought hard for this configuration. The entry is fast and requires dedication. The initiation at Turn 8W is a blind hill, testing driver's commitment and ability. Field expressed the difficulty in completing that portion of the course in his own competition S14. This would be a real challenge for Pro Am drivers.
Being the last round of the season, the attendance was small. Drivers in contention of achieving a license came with guns blazing. This resulted in a tight Top 8 with the usual suspects in the Top 4, Travis Ragona, Julian Dumay, Carlos Cano Estrella, and Joe Tardiff.
Tardiff had just come from judging Southwest Drift the night before, leaving him tired and fatigued. He did not have the his typical precision throughout the day. Two one-more-times against Justin Ussery and a loss resulted him in fourth place for the round.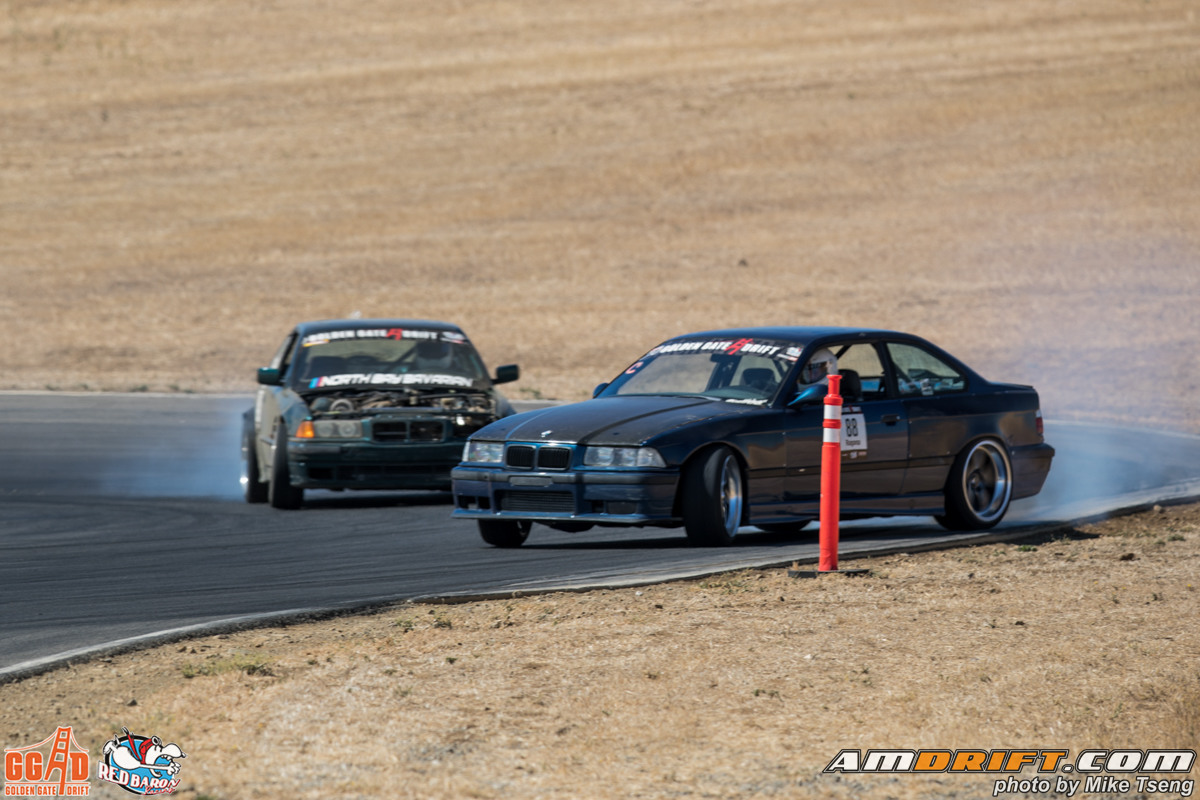 The final battle between Julian Dumay and Travis Ragona was unfortunately uneventful. A drivetrain issue meant that Dumay was unable to complete the battle, handing Ragona the win for the round.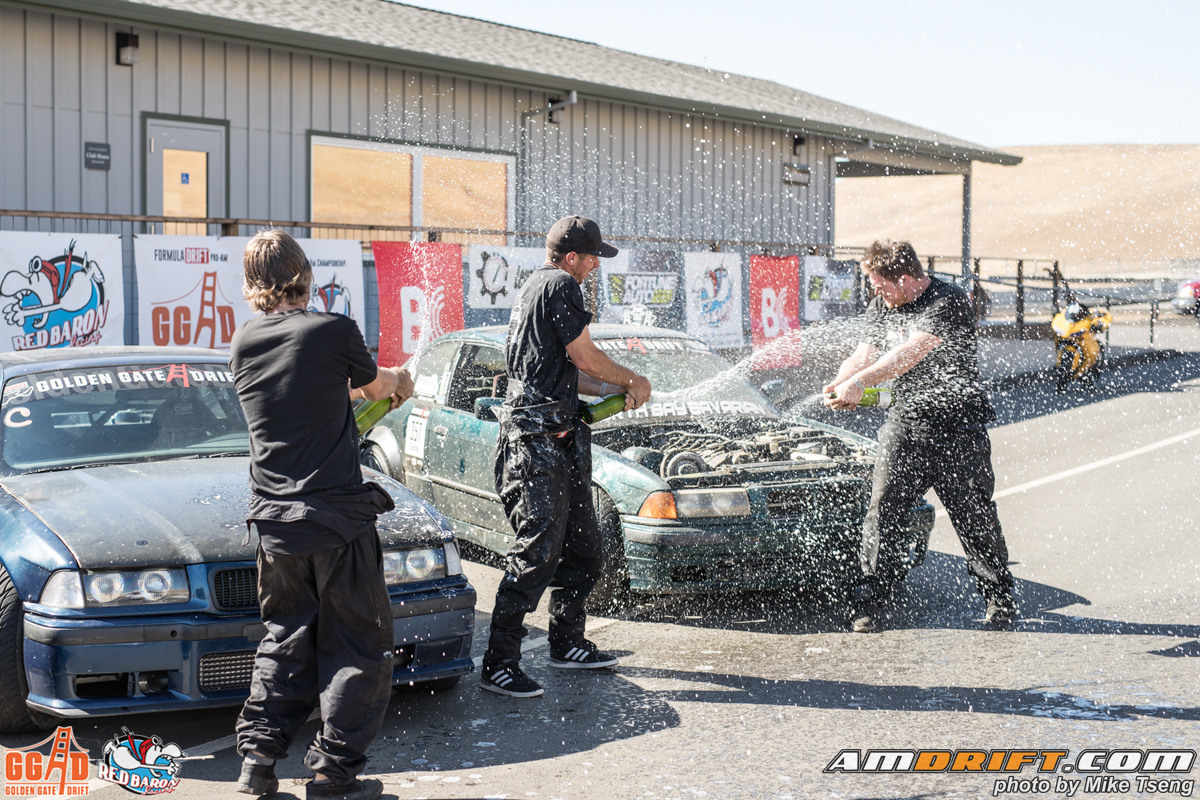 Golden Gate Round 4 top 3 finishers. Travis Ragona, 1st, Julian Dumay 2nd, and Justin Ussery 3rd.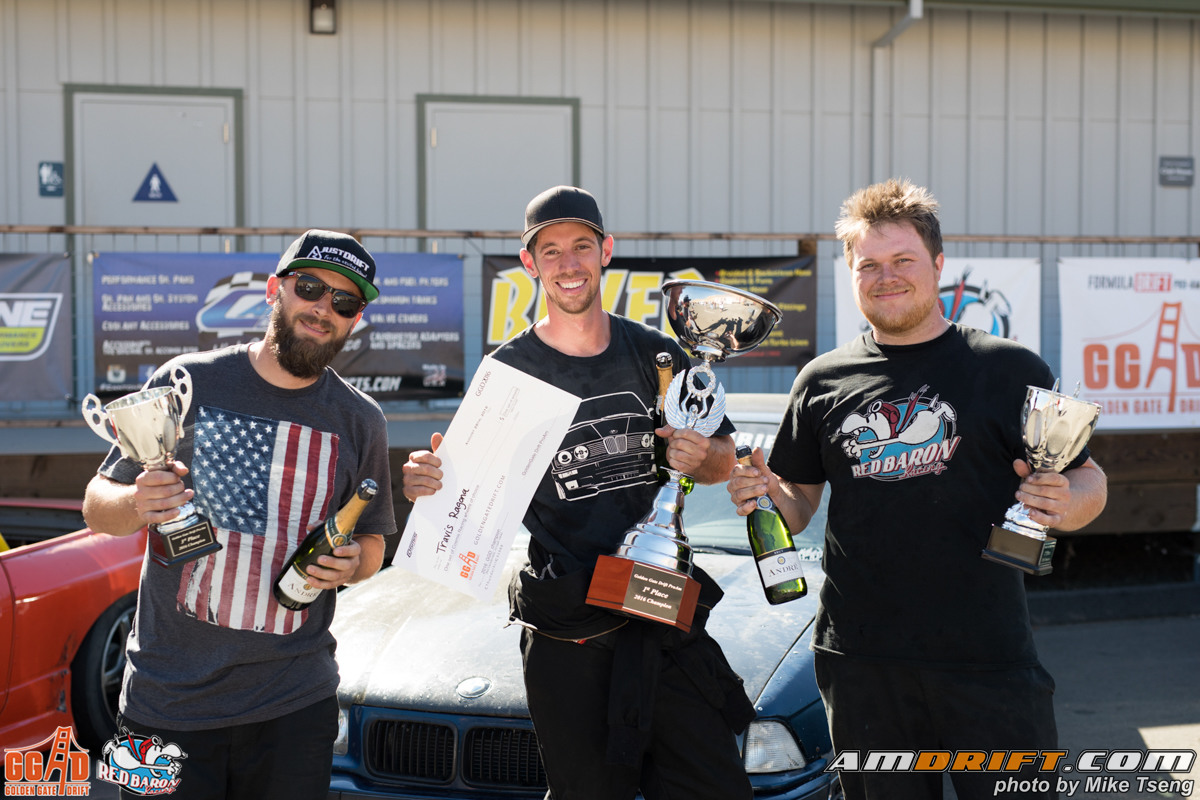 Congratulations to Travis Ragona, Julian Dumay, and Joe Tardiff for winning the Formula Drift Pro 2 license. These three drivers have developed over the past few seasons. Now they have a chance to do battle with the top drifters in the States.