It was just a few weeks ago that we joined Street Driven Tour in Atlanta for the 3rd stop on their schedule, but we couldn't wait for more hangs and headed out to Las Vegas for their final event of 2016.
Vegas was the perfect location to wrap things up, having Vegas Drift make sure everything ran smooth, and also joining the world famous Supras in Vegas and StanceWars events running side by side to give everybody plenty to do throughout the day.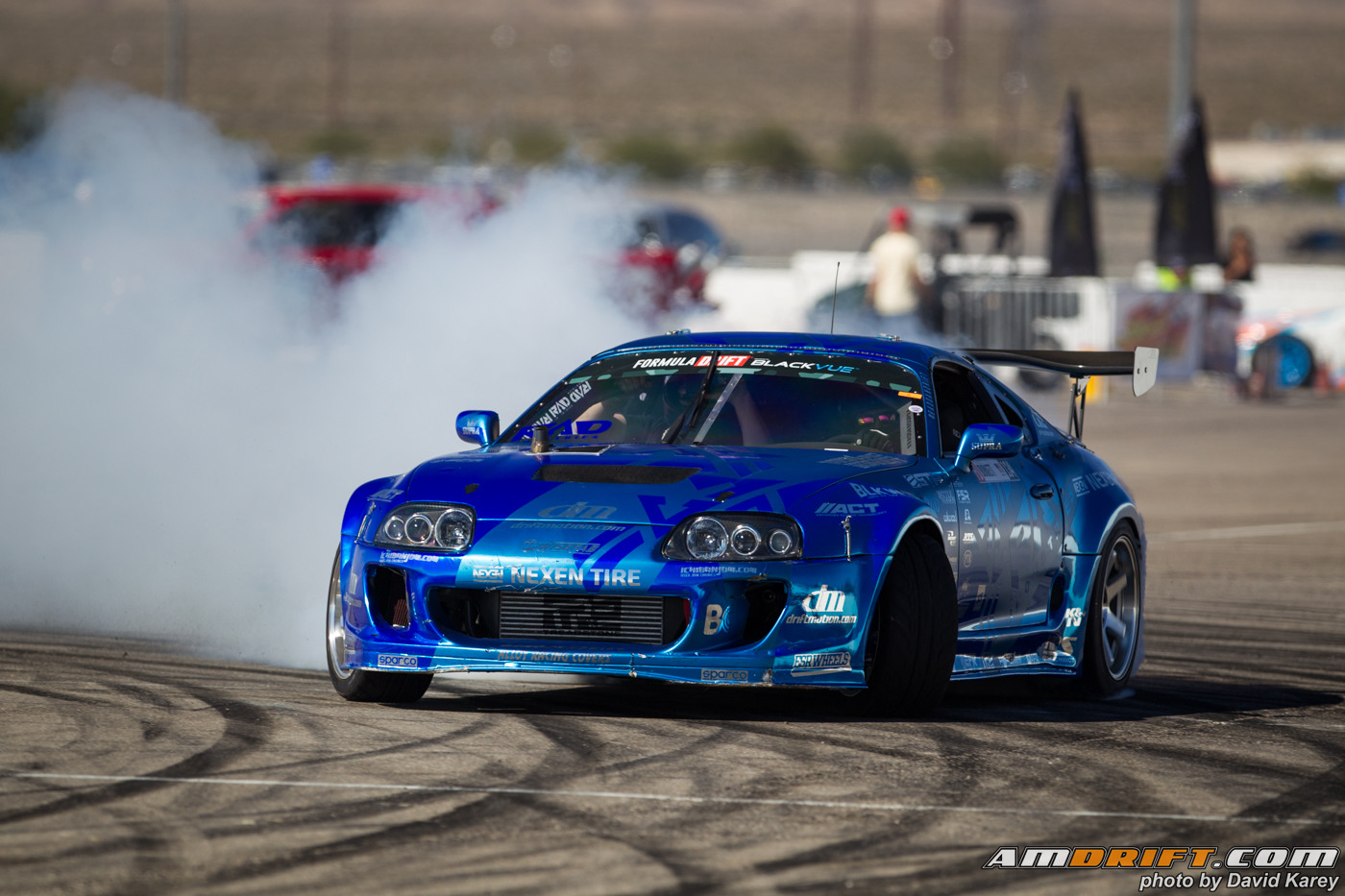 Street Driven Tour attracts the drivers who just want to drive. A handful of pro drivers come out and give ride alongs and show off their killer tandem skills all day long, but for the most part, it's just a group of dudes, and sometimes chicks, who come out for seat time galore. The Vegas event pro drivers were Matt Powers, Dan Burkett, and Forrest Wang.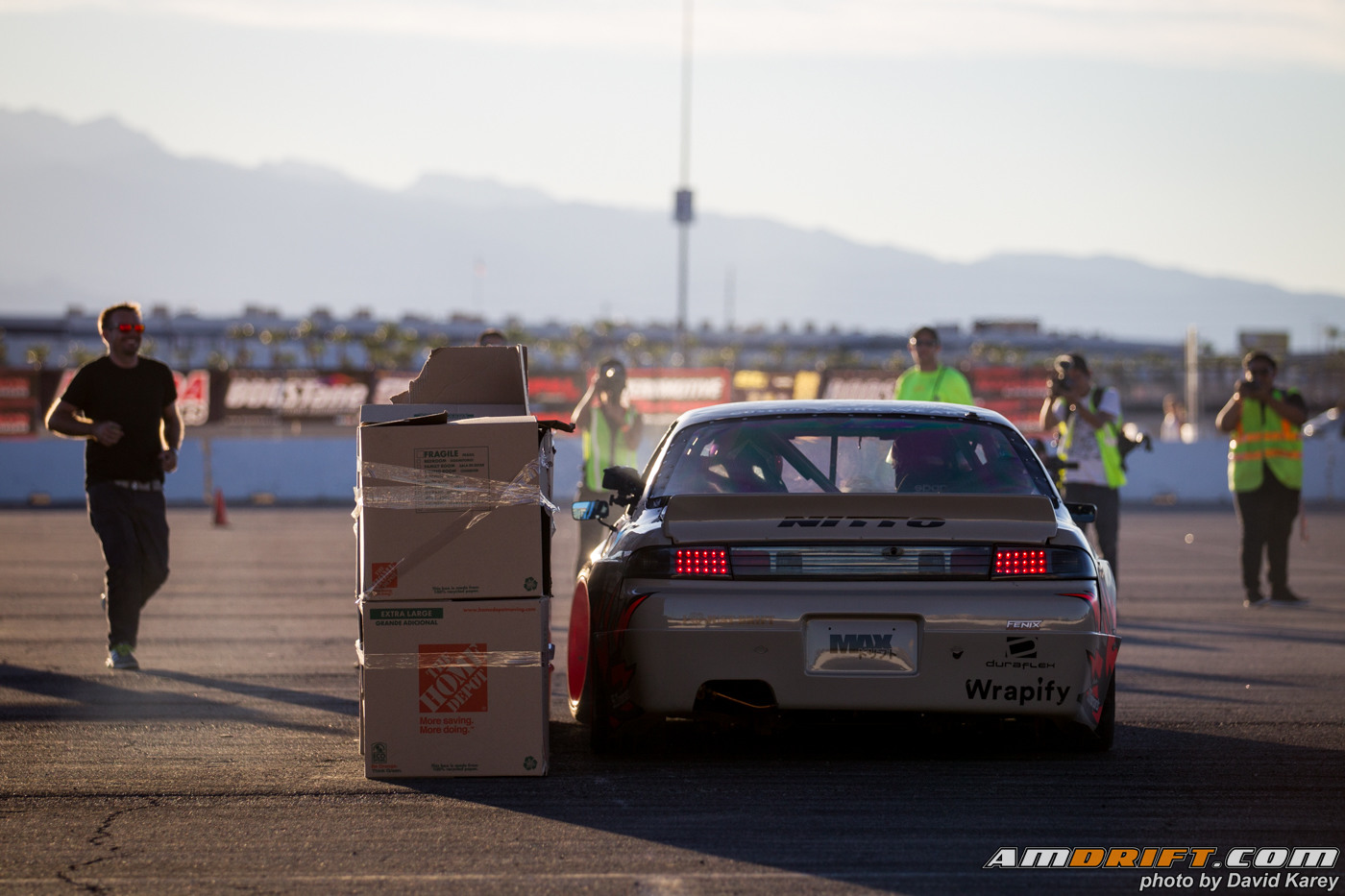 There are also drift games, such as drift soccer where drivers punt a soccer ball into a net with their car, and a parking contest that requires drivers to slide their cars into a wall of cardboard boxes and get the closest without knocking the wall over. The Atlanta crowd didn't seem too much into the drift games, but the Vegas drivers seemed to enjoy it a ton more, showing how interests and styles differ from one part of the country to the other.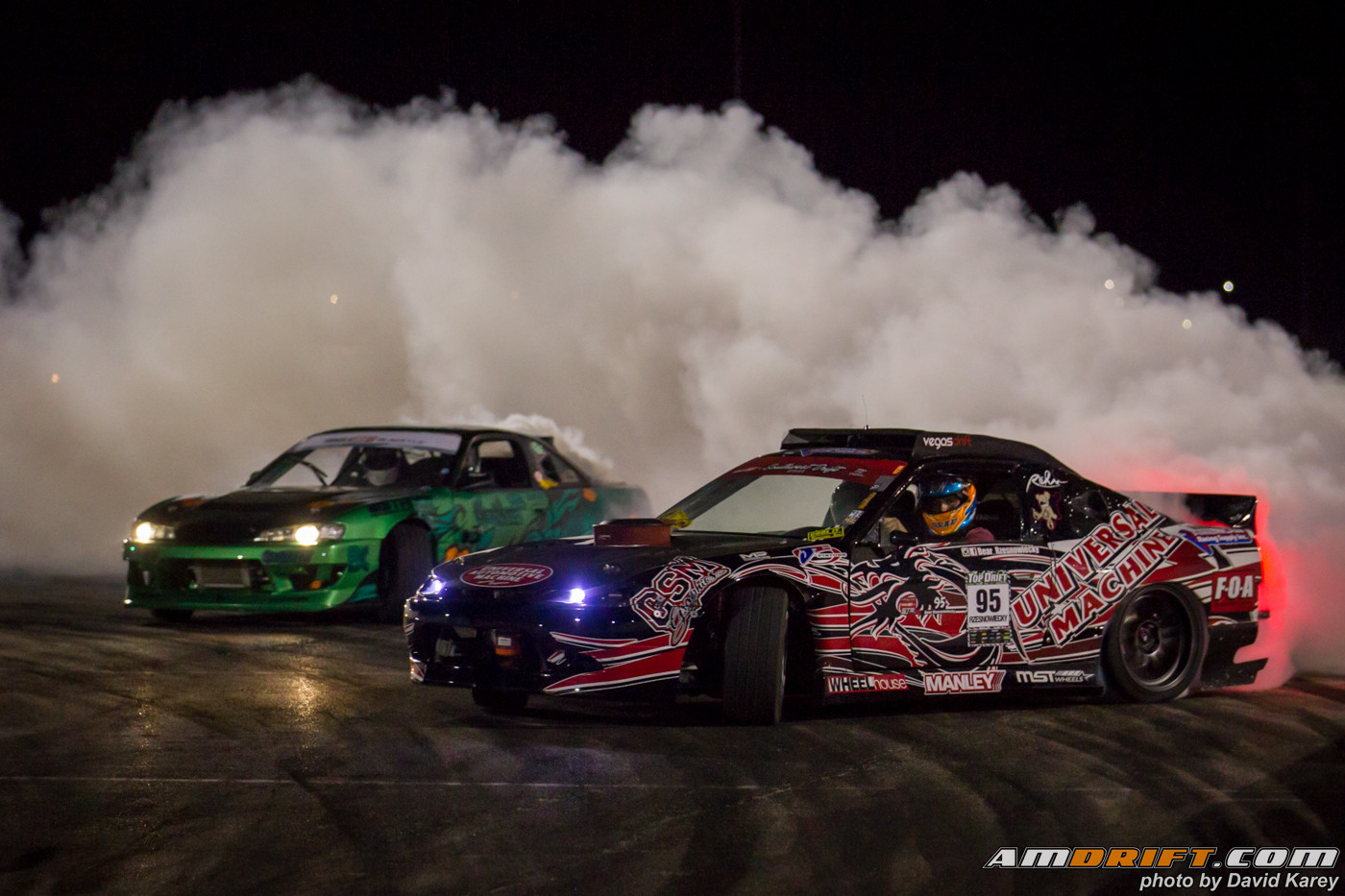 For the most part, the day and evening was filled with exciting back to back single and tandem runs with enough time on the schedule to burn whatever stockpile of tires drivers brought to the event.
Street Driver Tour's famous burnout contest wrapped up the evening. Foul weather put an early end to the Atlanta event, robbing us of one of the sights we showed up for, but Vegas did it's best to make up for it.
Our day was filled with hanging out and bull$hitting, watching some drift, getting ride alongs, and nothing more. Street Driven Tour is good for that. Enjoy the gallery.