There are people we come across in our lives who we all have seen struggle and overcome. I have personally watched Jesus Aguila, or well known as Jesse in the local community, overcome and succeed in earning recognition he deserves in the sport. I can recall the first time Jesse rolled out to the local events with his monstrous 92 Lexus SC300. But before we get into all that, let's get to know a bit about Jesse.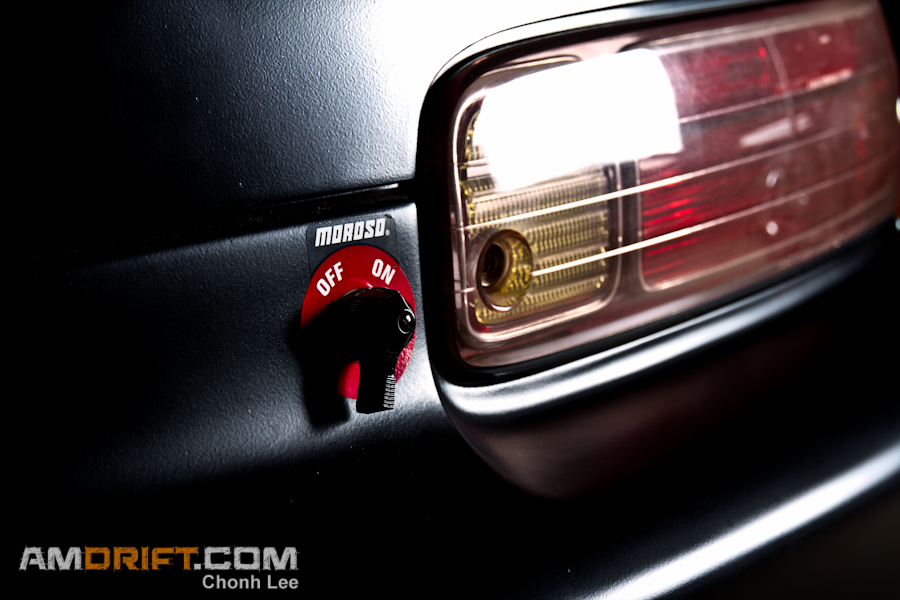 Jesse has always been a drift fan. His first event was D1GP at Irwindal, which many of us can recall. Like many amateur enthusiasts, most of them learned how to gain control of their cars while in a drift in open spaces and empty lots. Jesse started attending local drift events just early this year. Since his first attendance, Jesse has been able to become one of the most respected drivers.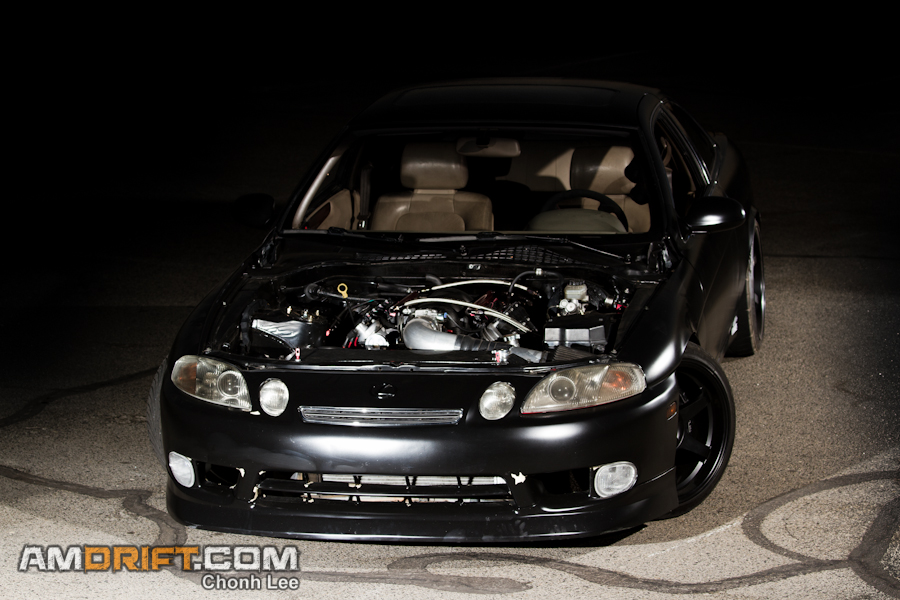 Before hitting the drift scene, Jesse was heavily involved with the drag racing community. There, Jesse built cars of many makes and models. To name a few, Jesse has converted non-turbo cars into full on twin turbo monsters, both a 300ZX automatic to five speed twin turbo beast, and a non-turbo MK4 supra into a twin-turbo six speed machine. Currently, Jesse drives and dailies his machines. That's right, Jesse has more than one monster in his garage. Every morning Jesse gets to pick between his Lexus with the heart of a monster, or his single turbo Mustang, built to the teeth which puts down about 670 wheel horsepower (which is pleasant to drive comfortably, with exhaust notes that please the ear every time you shift up to the next gear).
Jesse currently works under the shop name, Bravo Motorsports. There, along with a good partner and friend, Joey, they assemble beautiful machines designed and catered to suit any style of driving. While I was there on my short visit, there was a 240 sitting next to a Chevelle. The 240 was being turbo charged, while the Chevelle was getting the full treatment (LS1, Heads, Supercharger, six speed transmission and full suspension).
Starting next year, Jesse would like to compete in a Pro Am series. By then, Jesse plans to have a full roll cage and turbo breathing for the heavily built LS1 engine. The SC300 was purchased with a factory 2JZ. After a couple years of driving the vehicle with the 2JZ, Jesse grew tired and searched for a more powerful power plant, the LS1. This was no simple LS1. Here Jesse employed his engine building skills to create the heart of this monster. The engine block was from a 2000 Camaro SS. The heads were pulled from a 4.8L Silverado. The crankshaft came from a 5.3L Silverado, exhaust manifolds came from a 2012 C6 Corvette, and the T56 six speed transmission came from a 2002 Camaro. After all this, Jesse tuned the car himself with HP tuner software. His next plans for the LS1 powerhouse is to add more power! Jesse plans to slap on a similar turbo setup as his Mustang for the upcoming season early next year.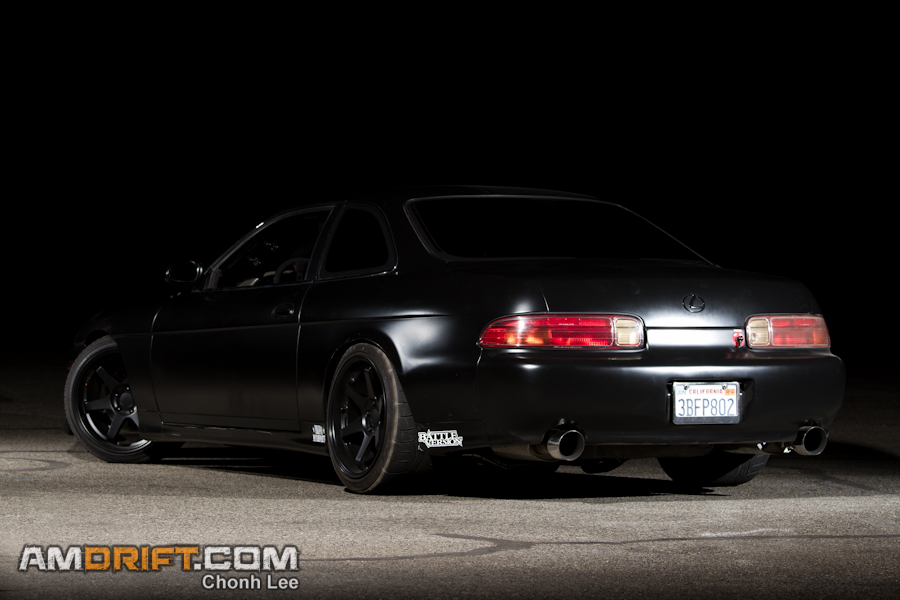 The Lexus currently sits on Varrstoen wheels, 18X8.5 front and 18X10.5 in the rear. The suspension for the SC300 includes BC coilovers, PBM knuckles, Battle Version inner and outer tie rods and spacers, Battle Version rear traction links, solid subframe bushings, PS rack bushings, PowerHouse solid diff mounts, and a welded differential.
Jesse is a United States combat veteran, our thanks to him sincerely. Jesse served our country at the young age of 18, just ten days after his high school graduation! He served his time in Kosovo in 2000 assigned to Bravo Company, hence Bravo Motorsports. Jesse has been working on cars since the young age of 10 years. He regularly helped his dad piece together Hot Rods and sat shotgun during some of his more exciting drives. Much thanks to an awesome father that can help their kids understand the importance of turning their own wrenches. It is a lifelong skill many of them will learn to apply to other important aspects of their lives.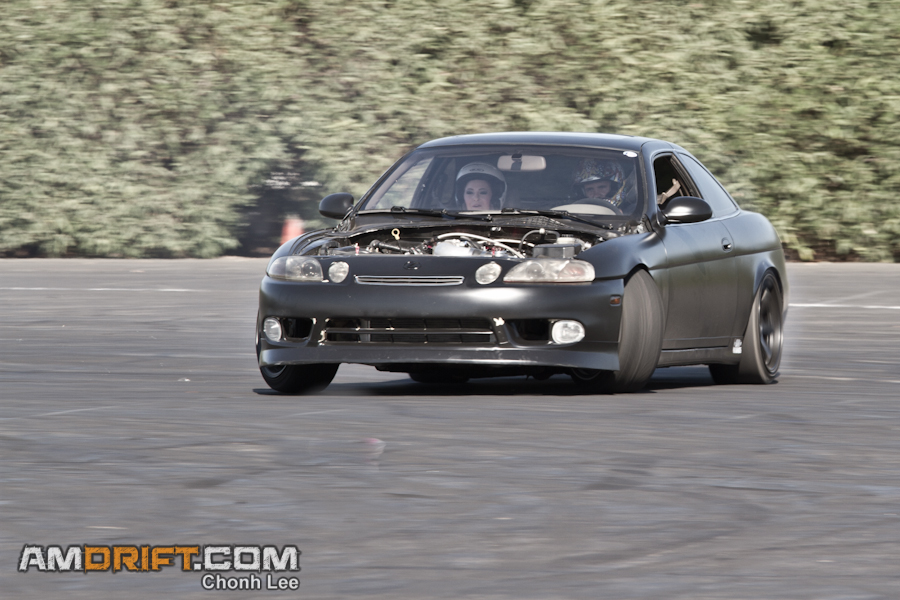 "I want to thank my wife Debbie for putting up with all crap. George Juarez, without him the car would not be on the road right now. All my friends that helped me with the build in my garage. Many thanks to my friend and partner Joseph Gonzalez." – Jesus "Jesse" Aguila