In the first 2 articles of "What It Takes", we visited the subjects of the cars and also the behind the scenes work. So, at the FD finale, I went around and basically asked some questions that I could use to bring this series of articles to a soft landing. I feel we've learned a lot in the first 2 articles, and I hope that by reading these, any driver looking to enter Formula Drift can say that it helped them prepare for the big stage.
What is something you learned this year that someone coming into Formula D wouldn't realize?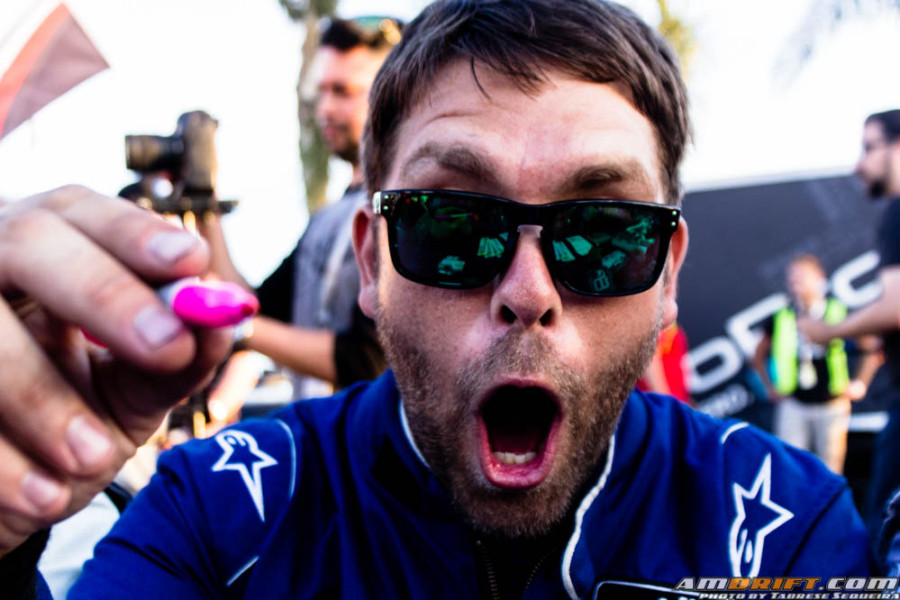 Eric Hill: "That's a tough one, because there's a lot of stuff going down that not many people realize outside of Formula D. It's more than just being able to compete on the track. You have to be able to mentally be ready before each event, have a solid working team, and have plenty of spares. Bring more than you think. Being over-prepared is the probably the biggest thing you could be ready for. Just trying to run a full season is pretty tough your first time, because you're traveling across the whole country. Getting everyone together and there is a feat in itself, but having your car perform well, and not only that, pushing the envelope. Everyone you're competing against is doing just that every year. You really have to bring every weapon you have. If not, you're under-prepared."
Nate Hamilton: "Some of the things I realized that I didn't realize before I got here, was the amount of precision it takes in your driving, triple checking everything to make sure it all works accordingly, and being on top of your program 24/7 is a huge part of it."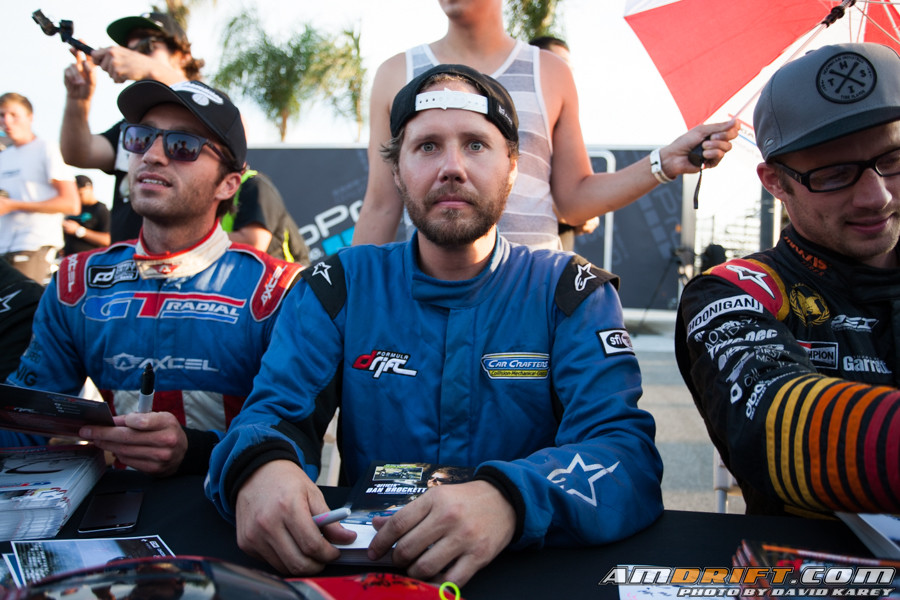 Dan Brockett: "You don't have enough spare parts. Period. You may think you have enough spare parts, but you don't have enough spares. Spare parts win the game. [laughing] You also don't have enough money. But those are the obvious things."
Karl Osaki: "It takes a lot more money than you think it does, a lot more horsepower than you think you do, and don't leave it in the judges hands."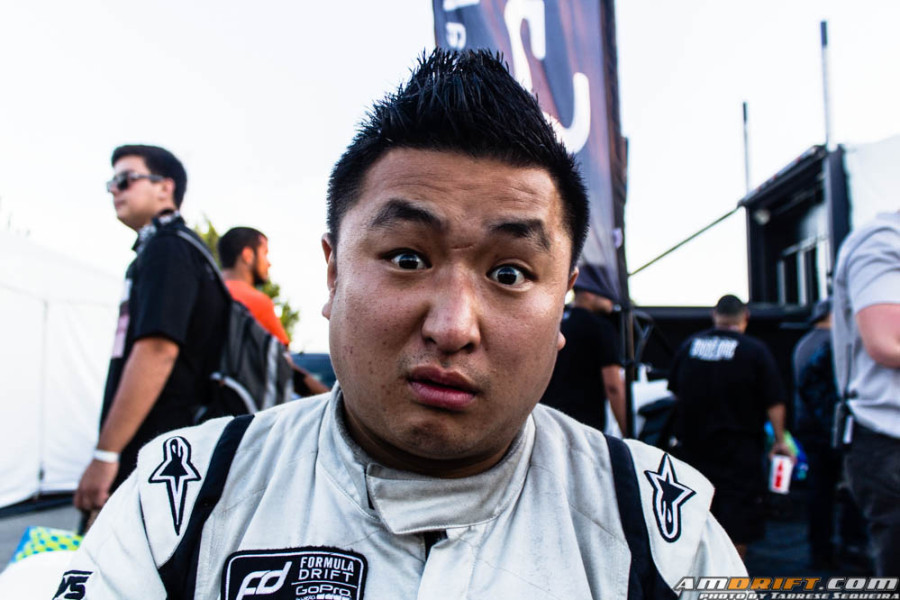 Geoff Stoneback: "I think one of the big things I've learned is having a team that works together, and their quality and chemistry is amazing. I mean, driving is a part of it, but when the car breaks or something like that, the team is what gets it back together, and that's why I think I've had so much success."
What are some of the struggles you faced as you progressed throughout the year?
Eric Hill: "Some of the struggles I feel we faced is having an underpowered car. I feel like we've done as much as we could with what the judges have asked from us. But, due to the fact that most of the other drivers have twice as much power and are able to have that much more impact due to increased tire smoke and speed, it just puts us at a disadvantage from the start. I feel like I have to drive three times harder than everyone else just to qualify. Some of the runs I've had earlier this year I feel should have been scored higher. It's all in the judges' hands. Not having the crowd cheering at the end, that's on me. Just getting the judges to get on the edge of their seat, that's been the hardest thing so far."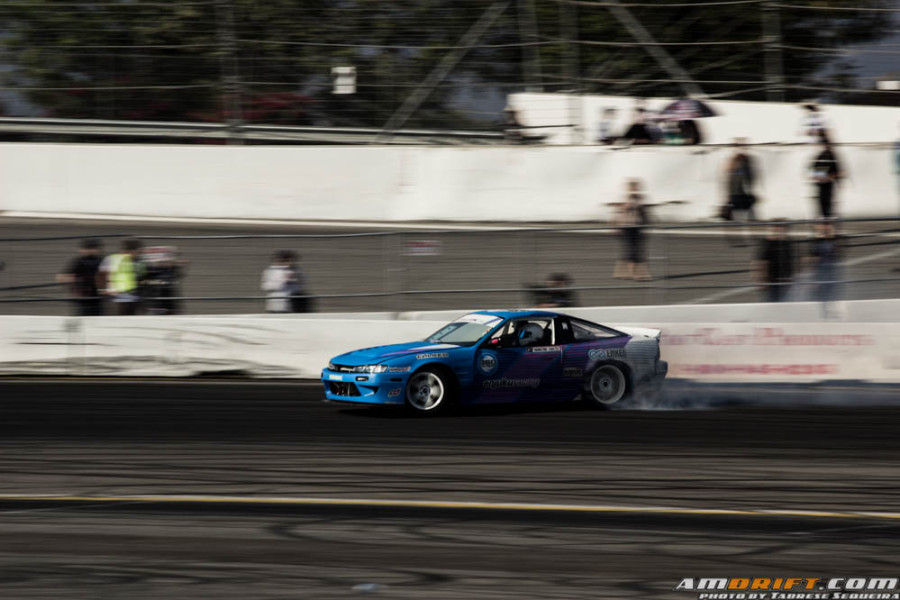 Nate Hamilton: "For myself, some of the struggles I faced this year were dealing with reliability and being consistent, trying to keep the car reliable and being consistent with my driving."
Dan Brockett: "So besides breaking everything at every round, I dealt with finding reliable & knowledgeable crew. I didn't have a home base. For most of the season I kept my car in my garage, so having a good home base would be something I struggled with. Raw Brokerage was mid season while the car was on the east coast, and that was awesome. Then there was nothing for a while, and then Motiva really stepped up, and that's where I am now."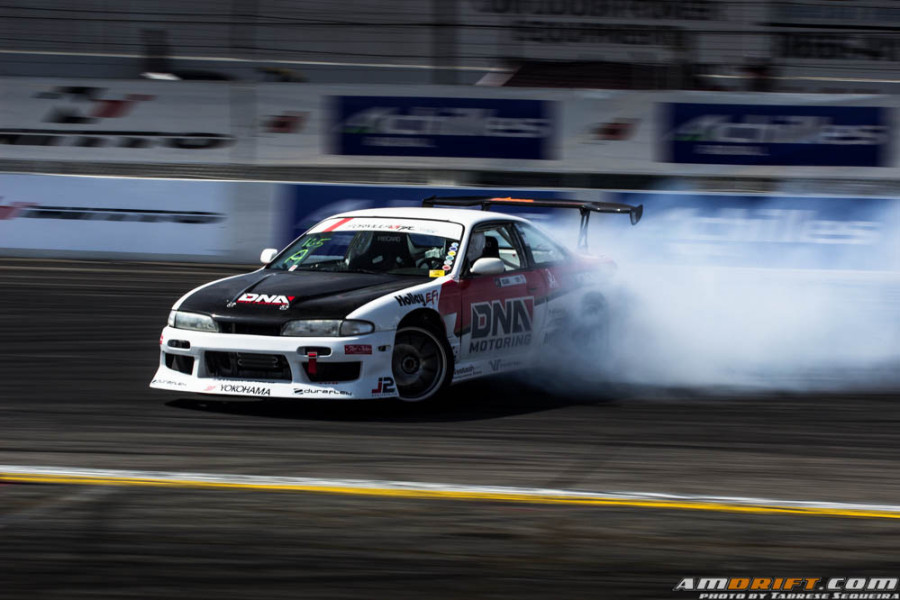 Karl Osaki: "My biggest thing was horsepower, didn't have enough to begin with. Grip too, didn't have enough of that either. Budget, I didn't have a big enough budget."
Geoff Stoneback: "Besides having mechanical issues with the car, the rig, and all that stuff, I'd have to say that I've struggled keeping up with all the big guys, I guess."
What's the best piece of advice you could give to a driver making the transition from pro-am to pro?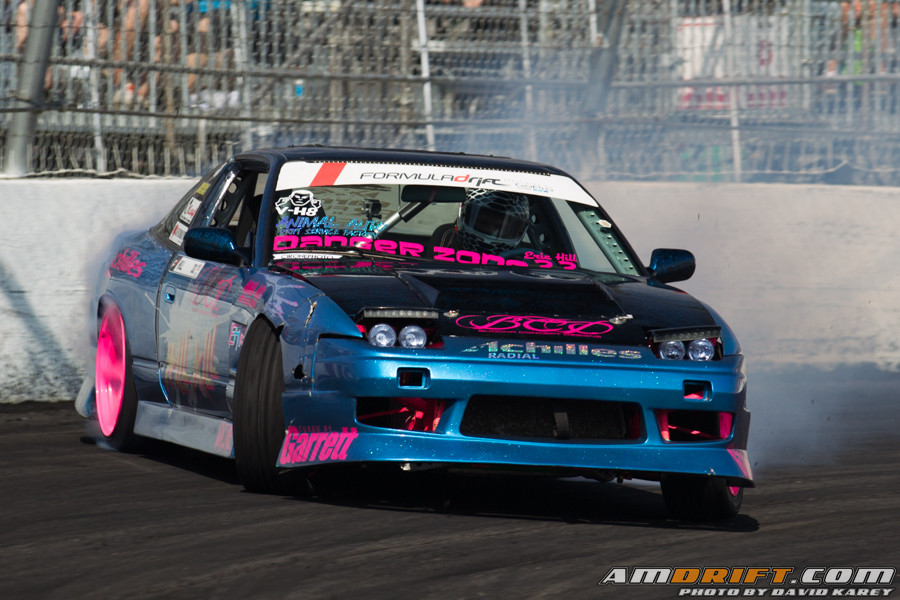 Eric Hill: "Whatever you set yourself up with… whatever plan, budget, or master design you have… double it. You're gonna need twice as many people. You're gonna need twice as much marketing. You're gonna need twice as many tires, twice as much gas, etc. Everything you think you have ready, just double it. Then you'll truly be ready."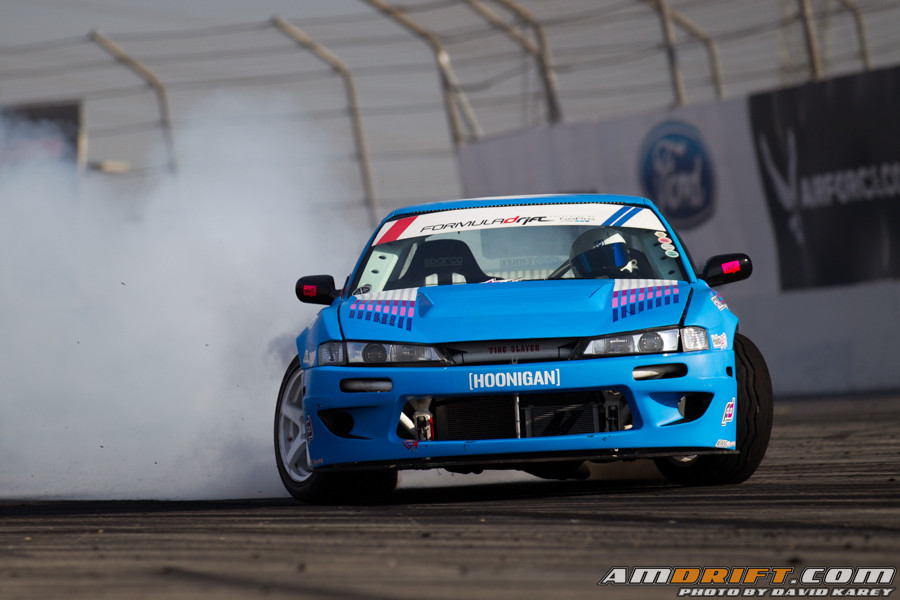 Nate Hamilton: "You just have to be in love with this stuff and be prepared to fight and struggle and keep your mind right. That's the biggest piece of advice I can give."
Dan Brockett: "Have all of your ducks in a row, make sure your crew is solid, make sure that you have at least 1 good mechanic, a spotter, and probably a media guy… because that's important. If you have a season like I did and something breaks every time, at least you have a media guy there to make you look good. Have all your sponsorship stuff done before the end of the year. If you can do everything before SEMA, perfect, that's exactly what you need to do. So have all of that stuff in a row, have your checks cashed, have your car built, get seat time…basically all of the stuff I didn't do this year."
Karl Osaki: "If you're gonna try and transition into pro, make sure you're ready for it. Make sure your car is good, reliable, and that you have a lot of horsepower. Make sure it's a car you're familiar with, because if you come into Formula D with a brand new car with a ton of power, you may not be used to the car. You may not have it reliable enough to compete in Formula D. Like I said before, make sure you don't leave it in the judges hands. Make sure you're ready for Formula D."
Geoff Stoneback: "The best advice I could say is prepare yourself mentally and financially. For instance, if you're doing pro-am, do a pro-am series that's not local to you, and one that is just so you can get an idea of the travel expenses and stuff, like we did Midwest Drift Union and USDrift last year. We were either on the east coast or in the midwest. It gave us sort of an aspect of how Formula D is."
What I've learned throughout this trilogy of articles, is that Formula D is way more than what some people think it is. You may think you know what it is like, you may have spoken to one or two guys who told you what it is like, but it's a whole different animal once you're actually doing it. You need to be ready for any and all roadblocks that could halt your progress, because you never know what will happen. You could be out with a crank sensor not working, or a blown diff, or your truck could break down as you're hauling your vehicle across the country. But, that's only half of it, if that. Do you have all of your sponsors locked in before Long Beach (or Palm Beach for those running Pro 2)? Do you have spares? Do you have a crew that will be able to attend every round? Can you properly maintain your car in between rounds? There are a lot of questions that need to be answered to make sure you're prepared for the big stage, and it goes deeper than asking the obvious questions like "is the car running", or "do I have enough tires". I hope that this will help a lot of drivers moving forward with their careers in this sport. It's tough, but if it was easy, it wouldn't be worth it.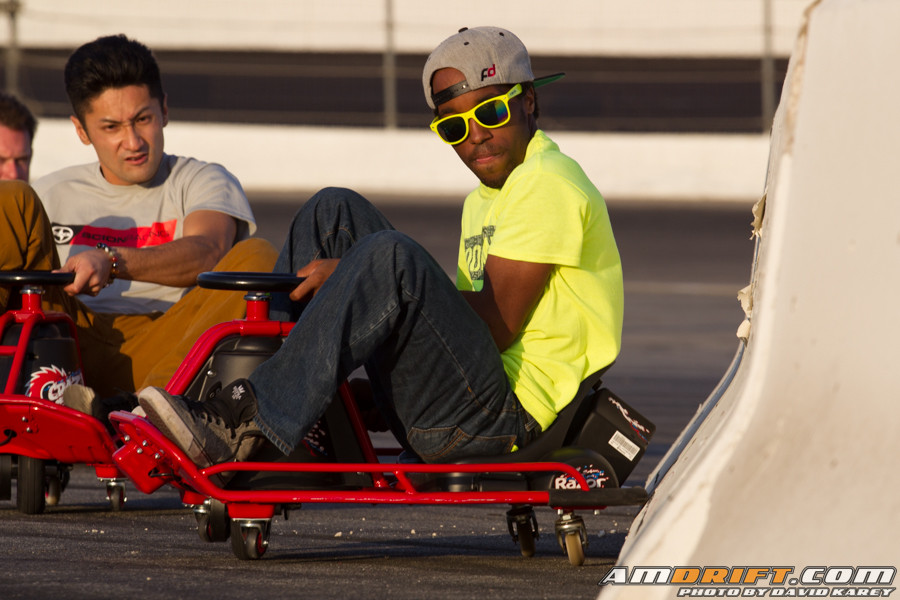 I appreciate everyone who took the time to read this and those who supported the "What It Takes" series. I hope this will help build the sport of drifting by giving anyone who has intentions of coming up through the ranks an idea of what it takes to make it. If I could help one person, then it was all worth it. Again, thank you for your support, and see you all next season!