Golden Gate Drift – Formula Drift Pro Am presented by Red Baron Racing, is officially back in effect for the 2016 season at Thunderhill Raceway Park in Northern California! There is no better time of year and location to kick off a season than springtime at Thunderhill. Gorgeous scenery and drifting is most definitely the perfect combo for a weekend getaway for all gearheads.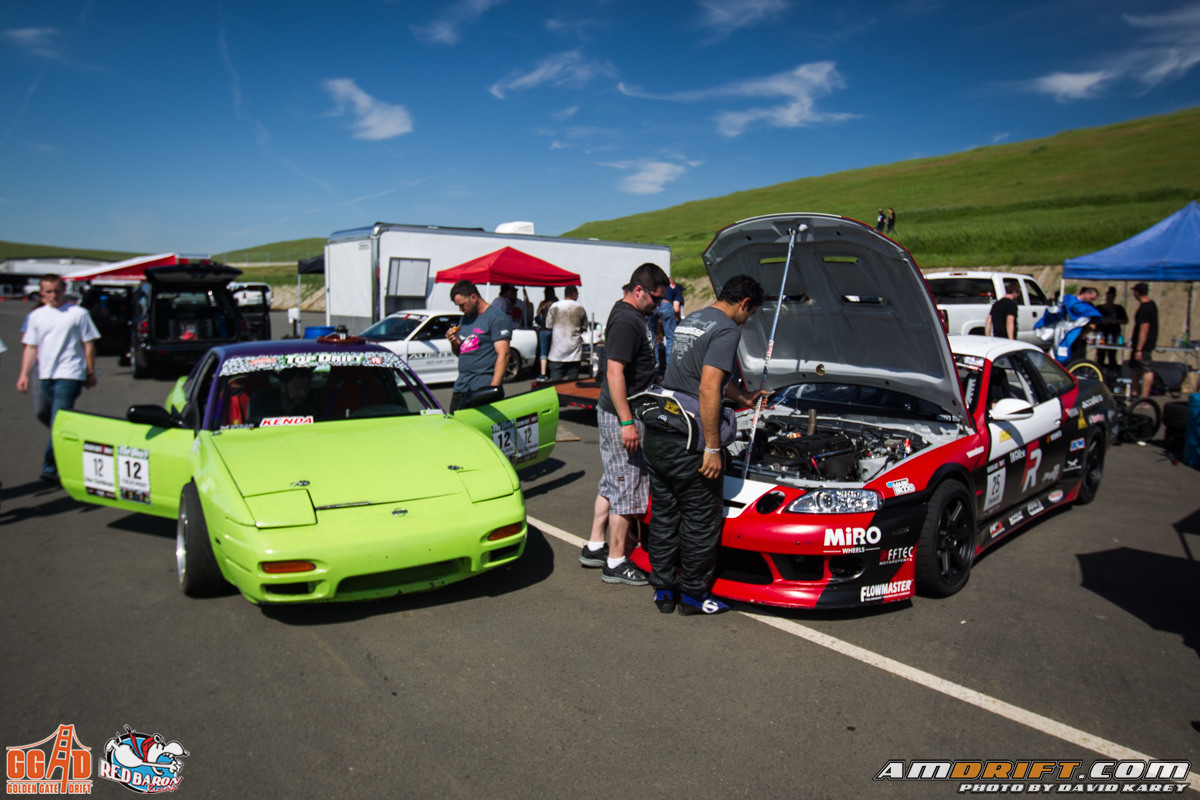 It's always fun to visit the "local" tracks of our friends who travel to ours down in SoCal. Many NorCal drifters come down to SoCal to compete in Top Drift and drive in other leisure drift events, so it's nice to return the favor of travel and support them in their neighborhoods. Nathan von Tuchlinski and Joe Farasati are a couple of dudes who we've had the pleasure to hang out with and watch their sweet rides on a regular basis.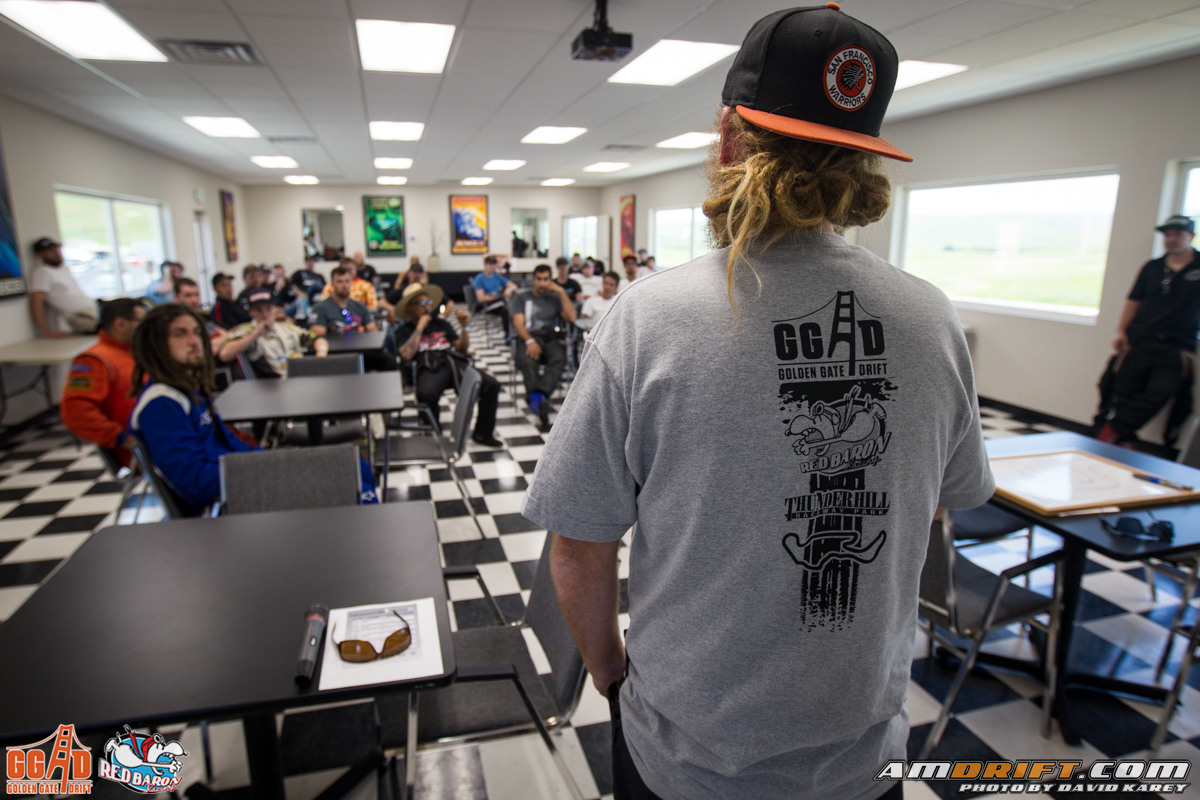 Since Thunderhill Raceway is a bit of a drive to make early in the morning, most competitors who arrive to drive are more on the serious side of going somewhere with drifting. Golden Gate Drift is run by staff familiar with the rigors and expectations of Formula Drift, so having serious drivers show up to drive the events, helps GGD staff perfect their licensing program.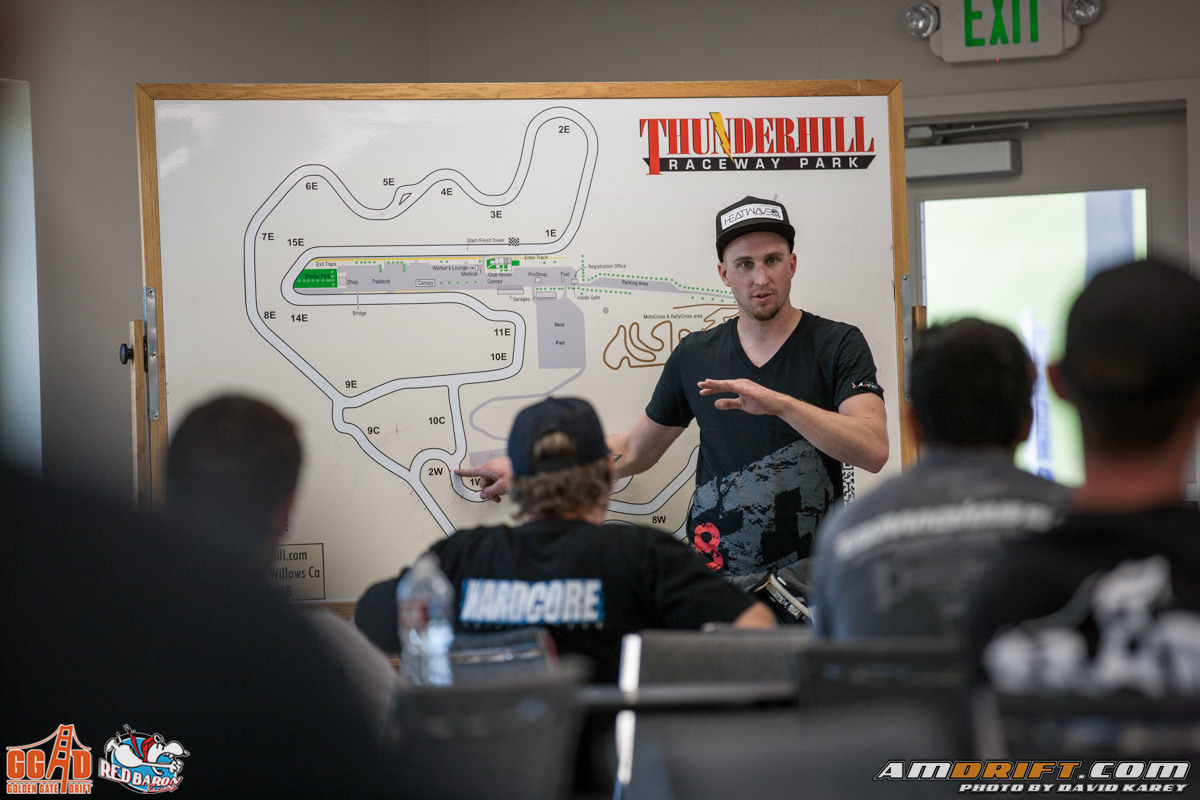 Formula Drift Drivers such as Matt Field, Matt Coffman, Pat Mordaunt, Donovan Brockway, and more, support their local drivers and offer endless advice to help them grow. It's an amazing thing to see these guys show up and get in the mix with the up and coming drivers, and provide fair judging on the competition side.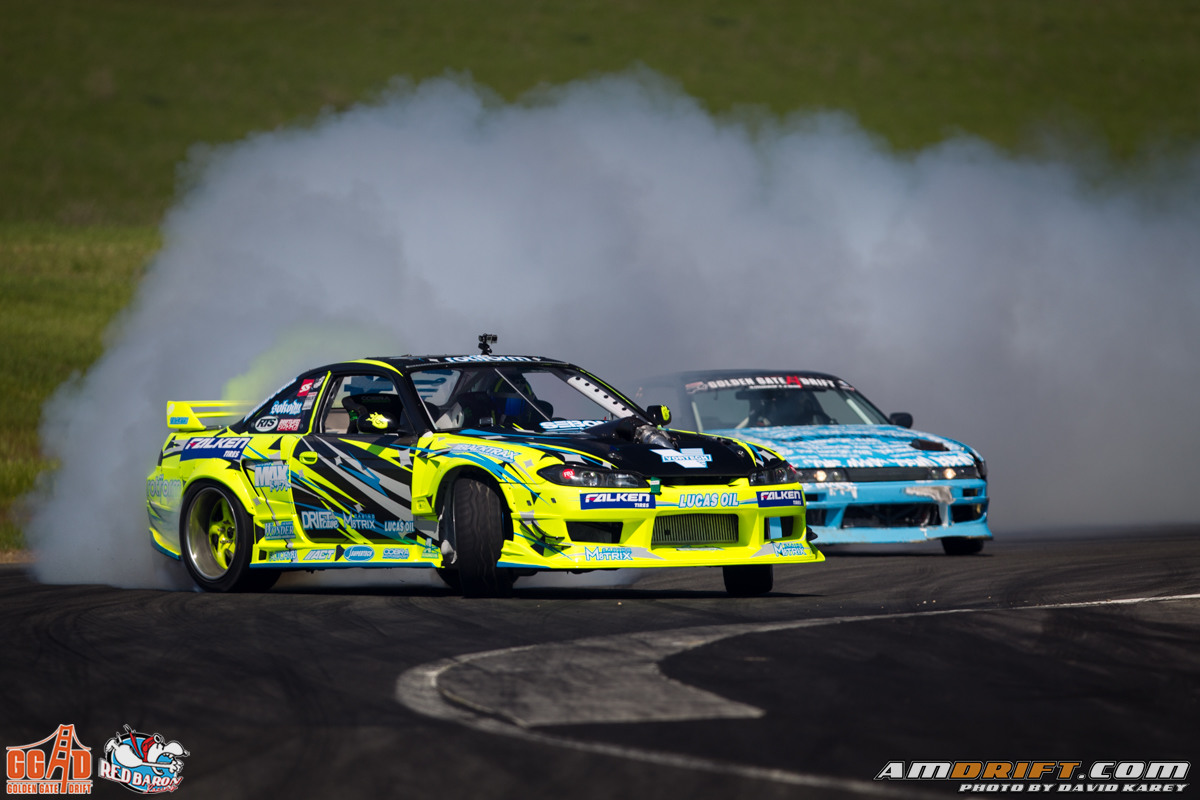 Part of supporting growth of the series, is getting out there behind the wheel and showing the guys how it's done. You will often find our pro friends out on course shaking down their cars for an upcoming FD round, tandeming with friends, or making a few passes to setup the perfect course to provide competitors the best experience possible.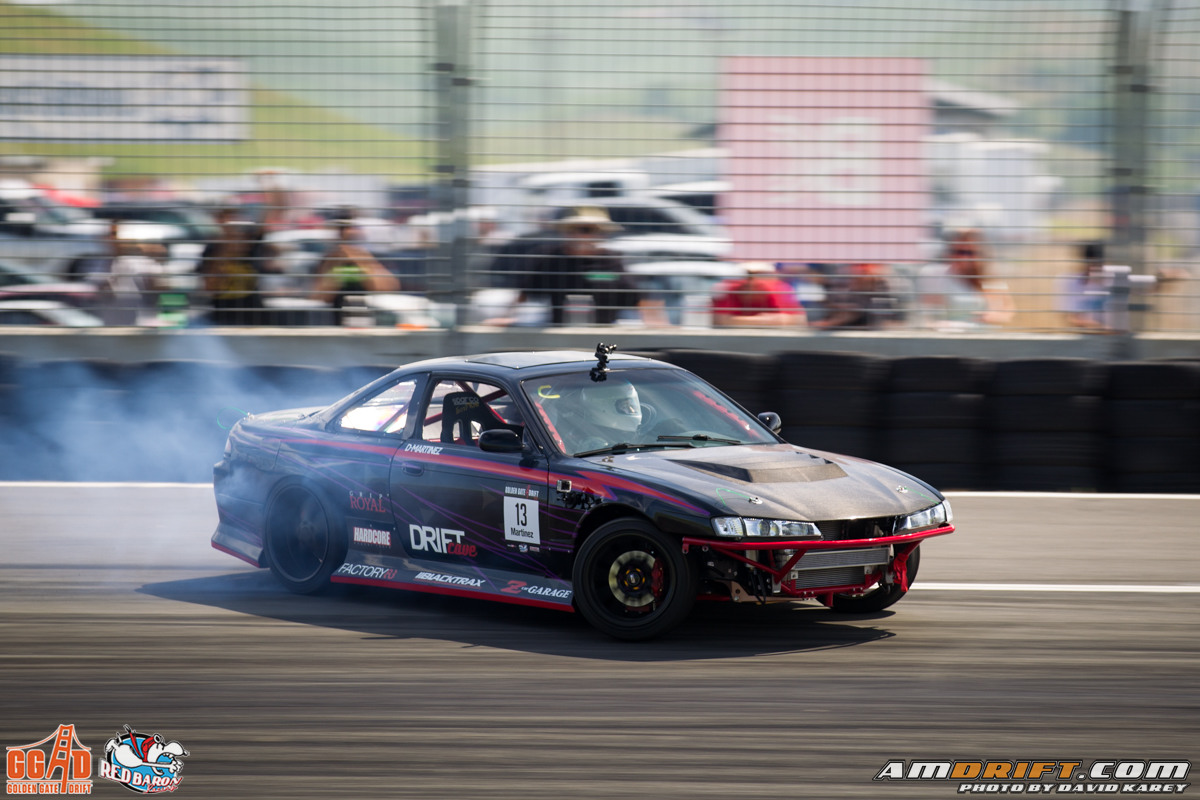 A lot of promise seems to be coming from the NorCal drift scene as of late. Starting at a very young age, 14 year old Dominic Martinez has just been cleared by the National Auto Sport Association to drift anywhere. The community support for guys like Dominic is outstanding, and Golden Gate Drift open track and competition days at Thunderhill Raceway will provide this kid with the set of balls and skills he needs to become a major threat to competitors as he grows.
As mentioned before, Thunderhill Raceway is a gorgeous location, and the spectators know it. Those who make the journey up north are always rewarded with refreshing views and great drifting. It's always good to see family and friends come out and show support, and 2016 looks to have plenty.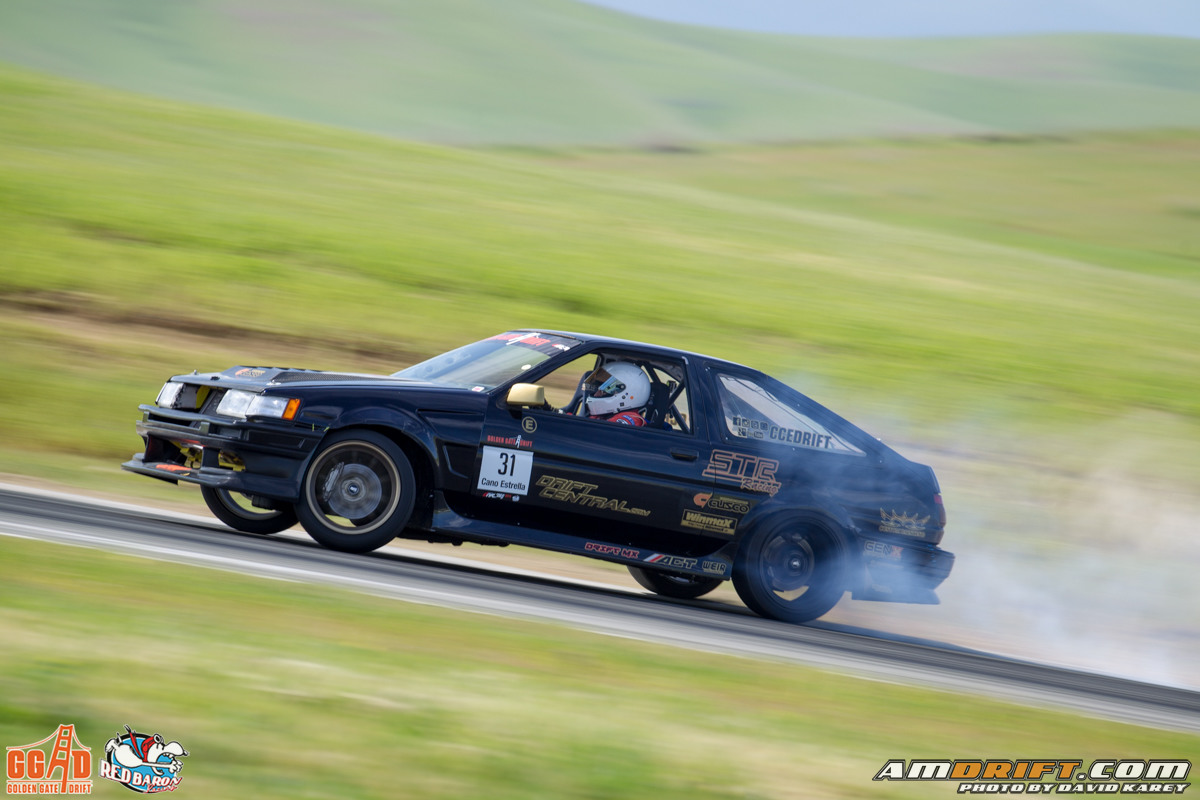 Qualifying got underway, and Carlos Cano came out swinging with a killer run that put him in the first place qualifying spot. Carlos faced Robert Pascua in Top 16, where is day ended as Pascua moved on.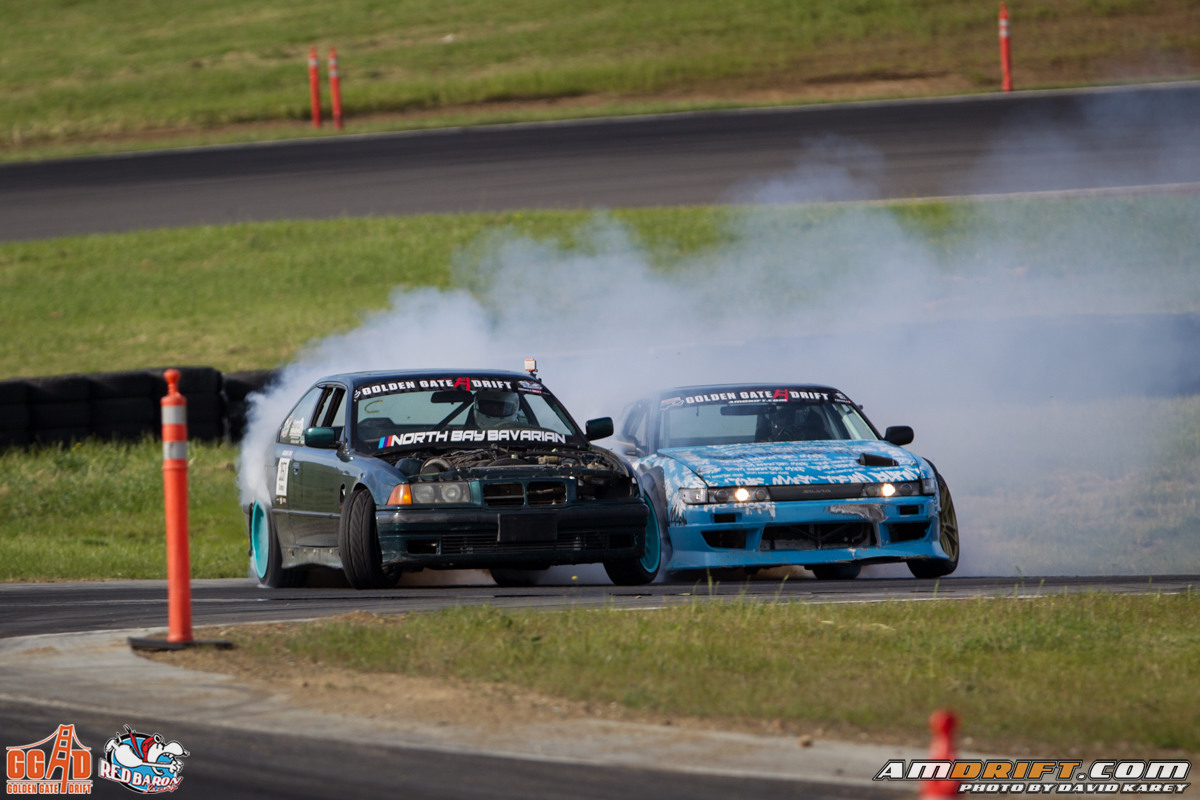 Jumping ahead to the final battle, Julian Dumay drove as hard as he could against Joe Tardiff. This round was Joe's very first competition event since his major injury at Sonoma Raceway a few months back. It looks like he hasn't missed a beat, as he worked his way up the ladder and and won the entire event.
1st place: Joe Tardiff
2nd place: Julian Dumay
3rd place: Travis Ragona
Thank you to Golden Gate Drift and Red Baron Racing for making our coverage possible. Please enjoy the event gallery, courtesy of those who make it possible for us to come up and cover these events!